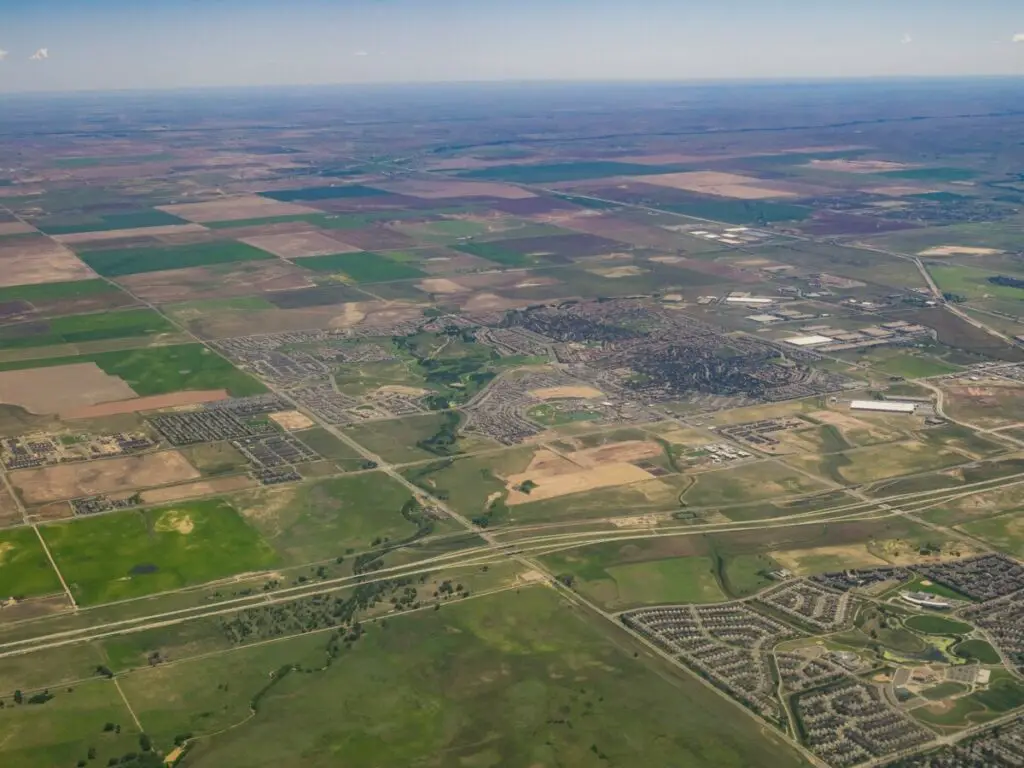 If you are looking to move to Aurora, Colorado, know that it is a great place to live. There are many wonderful aspects of the city and the local community to enjoy. However, like any other city, Aurora most definitely has its less appealing aspects.
This article will help people to be educated on the negative aspects of life in Aurora. The knowledge of both pros and cons will help potential newcomers to be educated in their decision, and to have a better idea of what to expect in the city.
1. Crime
Crime rates in Aurora, Colorado are slightly above the national average. On a scale from zero to one hundred, Aurora has a violent crime ranking of 29.6,

while the US average is only 22.7. The property crime rates in the city are even worse. Aurora property crime is 43.5, considerably higher than the US average of 35.4.
Most larger cities in the US have higher crime rates than smaller, less populated areas. However, these rates are still concerningly high. It is wise to consider your family's ages and situation in terms of these crime rates before making a decision to move to Aurora.
This, obviously, does not apply to the entire city, but it is an important thing to keep in mind. Locals all know that the northern parts of the city are more dangerous. Many will even go as far as to discourage someone to move to Aurora if they cannot afford or find housing in the southern parts of the city. They are generally nicer and safer areas that are much more family-friendly parts of the community.
2. There isn't Much to Do
While Aurora covers an incredibly large amount of space geographically for the city as a whole, there are limited entertainment options. Some locals made comments online about living in Aurora. One user said,
"Honestly, my biggest complaint about living in Aurora is that it is a pretty boring place. Denver is really the place to be if you like city living, or further west in Golden or Morrison if you prefer the mountains"

Aurora, Colorado Local
Mostly, these commenters stated that while Aurora is not the most boring place to live, there are better locations for all types of interests. Those looking for the idealized "big city feel" would find Denver or other large cities much more appealing. Anyone who would prefer a smaller town vibe

would be better off in Glenwood Springs, Ouray, or Silverton.
3. Poor Air Quality
Like most large cities, the air quality in Aurora is less than ideal. The city has a population of around 400,000 people itself and is also located nearby Denver, which has a population of approximately 700,000 residents. In this area of only two cities, there are over one million people with homes, cars, jobs, waste, and so many other parts of their lives that impact the overall wellness of the environment.
Aside from the political complaints on the issue, poor air quality can have other effects. Some people are even affected personally and have difficulty breathing, even though most people are unaffected without extremely poor air quality levels. You will have to decide whether poor air quality is something that you want to grow accustomed to.
4. Public Transportation is Mediocre
There is a lot of space within the city, making it difficult to walk or bike to get from one place to another. In fact, the majority of destinations you will be traveling to in the city will require a fair amount of commute time. No matter what part of the city you live in, most locations will be a decent drive away. You will need to purchase a car or rely on the little public transportation available.
"Public transport is… I mean, there's the 15 bus that goes up and down Colfax, and some light rail stations, but it's not that great."

Aurora resident, online comment
5. Low Graduation Rates in Public Schools
In 2021, Aurora Public Schools had a graduation rate of only 76.2% of seniors

, dropping from the 79% graduation rate for seniors in 2020. Reviews online from local parents and students give Aurora Public School Systems only a ranking of 3.4 out of 5 stars

. Several of the survey participants complained about the leadership, support in classrooms, and a negative overall culture in the schools.
6. Hard to See the Mountains
One of the largest pulls to move toward the West is to have a view of the Rocky Mountains. There are many cities in Colorado that provide breathtaking landscape views of the mountain range. Aurora, however, provides no such views. In fact, you can hardly see the faintest outline of the mountains even on the clearest of days.
7. Doesn't Have a Downtown Area
Many people enjoy a nice and designated downtown area.

Aurora does not have that. This may not seem like a big deal to some, but it can be a large disappointment to anyone who really enjoys that small, antique-type building, with a homey feel.
8. High Housing Costs
Aurora is the third largest city in Colorado and has a large population. In addition to this, the city is located very close to the state capital. This means that while Aurora is already a fast-growing city, it also takes a portion of Denver's expanding population and residents as their housing availability decreases and prices rise. There has been an incredible increase in housing and rent prices in Aurora over recent years, and they continue to increase exponentially

.
In terms of actual prices for renting and buying, here is some more information found on real listings in Aurora. "The average rent in Aurora is $1,313. When you rent an apartment in Aurora, you can expect to pay as little as $1,202 or as much as $2,560, …" (Source

) Clearly, the location size, and quality of a house or apartment impact the price, but these are some basic estimations.
9. Suburban Area
As one of the closest smaller cities located nearby Denver,

the increase in population there has an impact on Aurora as well. Prices have increased drastically for housing in the city as a result of the influx of residents moving in to be close to Denver.
10. Need a Car
In terms of walking or biking to commute, Aurora is less than ideal. While it is a big city, Aurora lacks large sidewalks or bike lanes that make this method of traveling a reasonable option.
"I don't think you will find much of walkability in any place in Aurora. This suburb was built with cars in mind. It's got wide streets even in neighborhoods and small sidewalks. Main streets have larger sidewalks but they're usually filled with trash."

Online comment from Aurora, Colorado
Anyone moving from a big city that relies heavily on public transportation, biking, or walking will most likely reconsider their situation if moving to Aurora. Commute times are a hindrance to those who own cars, and would be even more inconvenient for those who do not.
11. Bugs
Colorado provides a fair amount of beautiful wildlife, especially while out in the Rockies or other forest and mountain locations. Unfortunately, the state also hosts a plethora of insects and pests that can be incredibly annoying to remove once inside your home or even out in your yard.
The state is home to pests such as

ants, bed bugs, box elder bugs, German cockroaches, elm beetles, mice, packrats, spiders, voles, and even western conifer seed bugs. Clearly, these are not pests that you would like to infest your home or property and can be expensive to have removed.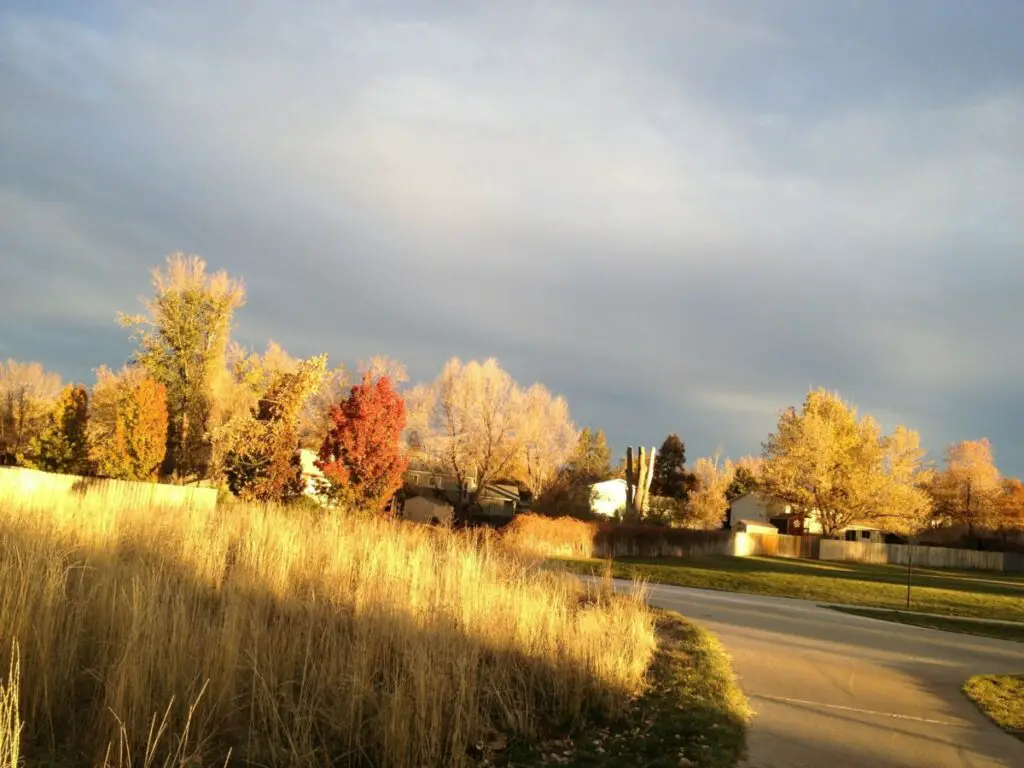 12. Lots of Traffic
As a large city, the area has a lot of traffic. One road specifically is known as I-225. This interstate is meant to help save time in a commute to Denver, and cuts through Aurora. Unfortunately, the road doesn't always save time as it was originally intended to do. In fact, it is known to have construction being done consistently but also cuts down to only two lanes in some places. Neither of these are helpful for commuters that want to get places quickly.
13. Weather
Aurora only receives an average of 17 inches of rain per year, while the national average is 38 inches. In terms of snow, this disparity takes a new turn. Aurora, Colorado receives an average of 62 inches of snow per year. This is considerably higher than the national average, which is less than half of this rate at only 28 inches per year.
Generally, the temperature in the city of Aurora, Colorado stays between around twenty degrees Fahrenheit and 88 degrees Fahrenheit. It is extremely rare for the temperature to drop below 4 degrees Fahrenheit, or to rise above a level of 96 degrees Fahrenheit. Most tourists believe that the best time to visit the city is between mid-June and the beginning of September for optimal warm weather activity enjoyment.
14. Weed is Legal
It is widely known throughout the United States that marijuana is legal in Colorado. Many friends of mine have had to forbid their children and even teenagers from eating anything that is not from a sealed package that they open themselves. Homemade brownies and cookies can even pose the threat of consuming marijuana unintentionally, Many people smoke the drug throughout the community, and the smell is rather potent, especially in lower-income areas.
This is, of course, a benefit for some individuals rather than a negative aspect of living in Aurora. So, if you encourage legal marijuana consumption, consider this to be a part of the pros list rather than a list of reasons that you may not want to move to the area.
15. High Elevation
Aurora has an elevation of 5,403 feet.

This type of elevation can cause some physical implications and most definitely requires adjustments for those who have been living at lower altitudes. These individuals risk altitude sickness, which will require time, patience, slow-moving, and lower activity levels for your blood cell count to recover. It may take a few weeks for this to occur.
Everything with air inside will expand. This means that packaged foods at the store may be close to bursting. At high elevations, the sun's rays are much closer and can cause serious sun burns on your skin with less exposure time. You will need to drink considerably more water. Baking and cooking will also require adjustments when being made at a new elevation, especially when the change is as drastic as in Aurora.
16. Cookie Cutter Homes
Suburban living is a much more accurate depiction of life in Aurora than any relation to the speed and population of big city living. In fact, many of the homes in the area fit into the category of what many refer to as "cookie cutter homes". This is an expression often used to describe neighborhoods or areas where the builder has only around four or five different house designs, and simply alternates throughout the street. The name was adopted because all of the houses look the same.
Obviously, there are many homes in the city that are not made following one of these "cookie cutter" types of models, but there is a presence of this type of neighborhood and home within the area.
17. Sore Spot in the City's History
Back in 2012, there was a mass shooting

that occurred in a movie theater in Aurora. The perpetrator entered the theater and began firing at patrons. This is, obviously, not a common occurrence and isn't widely discussed in the area, especially among locals. Even with nearly a decade of time since the tragedy occurred, it is still a large contributor to the negative reputation of the city as a whole.
It is not, however, an indication of life in the city. This was a single unfortunate event, and should not be used as a reflection on the entire town or everyday life in the city. Crime rates are always higher in cities with large populations, it is hard to avoid.