I've spent a lot of time in New Mexico, I have been able to immerse myself in Albuquerque's culture. Though I've lived in a few different places throughout my life, I feel like I have been able to get a taste of what it's really like in this city. It certainly has many redeeming qualities, there are a few cons to consider before you decide to move to Albuquerque for good.
I have been able to speak with several locals, taken polls/questions on Instagram, and done some thorough research to discover the most important reasons why one should rethink a move to Albuquerque. Here are the top 17 reasons!
17- Climate and Weather Conditions
Though it has its own aspects of beauty including rock formations, lots of gorgeous sunshine, and national parks, many people do not appreciate the hot, dusty climate. There is little that grows other than trees and cacti and the sun shines for probably at least 310 days in the year. While there is grass in most front yards, most landscapes there are quite dusty and barren.
In the springtime, winds kick up. The wind speeds can range from about 20-50 mph which causes horrible gusts that are full of dirt and debris. Additionally, the climate can take a toll on one's physical condition. Constant dusty whirlwinds make for stinging and irritated eyes, plus the dryness of the atmosphere sucks the moisture out of your skin and can cause bloody noses fairly frequently. So basically, if you're not a desert, love-the-heat kind of person, Albuquerque is not for you.
16- Debatable Food Quality
This one is definitely a matter of opinion, but while many locals have stressed the deliciousness of Albuquerque's Mexican food, others have claimed otherwise. One local said that in New Mexico they serve New Mexican food rather than traditional Mexican or Tex-Mex food. New Mexican food is a type of Mexican-Indian food blend which most people do not seem to have a taste for.
Overall, Tex-Mex is the preferred type of cuisine in America, and it that can be difficult to find a good joint in Albuquerque. Additionally, some have issues with the way they "pollute" everything with red and green chilis in Albuquerque. Some restaurants have gone so far as to put it in their desserts (ice cream, mainly) and that frustrates a lot of locals. Obviously, this is not the case everywhere in Albuquerque and those people can definitely choose to eat someplace where they don't do that, but it does bother a lot of locals.
15- Dangerous Roads
New Mexico is literally home to one of the 20 most dangerous highways in the nation: U.S. 666, or as it is affectionately known, the Devil's Highway. Additionally, Albuquerque is home to some of the poorest rural roads, 25% of which have been declared to increase the risk of traffic fatalities. Most hilly roads are in poor condition as well, so this location is not ideal for somebody who has to drive a lot.
14- Far from Other Cities
While Albuquerque is a large, busy city, it turns out it's actually somewhat isolated. There is an airport, and while it is labeled Albuquerque National Sunport, there are no international flights offered. It is difficult to even get flights to places like Washington D.C. or New York. To get to any other major city or even the state's capital of Santa Fe requires anywhere from 1-8 hours of driving.
Living in Albuquerque makes it quite difficult to take weekend trips to anywhere exciting, as the location is not conducive to quick travel. There is a whole lot of nothing in New Mexico and that underwhelms a lot of people (including me).
13- Political Unrest
There is a slight divide in certain Albuquerque neighborhoods. Obviously, there is political unrest everywhere, but, you might want to be careful about stating your political stance. Most disagreements will not turn violent, but Albuquerque has its fair share of squabbles and debates between locals. While there is nothing wrong with that, things can come to blows if things are argued about too much.
12- Not Enough to Do
For the night-lifers and art enthusiasts, Albuquerque is not ideal. While the warm weather often permits outdoor activities such as hiking, swimming, and biking, downtown does not seem to hold a lot of indoor/nightlife activities. While there are a few good bars and pubs, some of them have been seriously complained about as well as the lack of nightclubs.
There is also what seems to be a lack of museums and other indoor activities. This, combined with the fact that Albuquerque is an isolated city, sometimes makes it difficult for people to entertain themselves outside the home. Outdoor activities are great, but while the sun always shines in Albuquerque, sometimes the heat becomes uncomfortable enough that being outside is just not worth it.
11- Poor Public Transportation
Not only does Albuquerque need some improvements to its infrastructure, but its public transportation system as well. Though the bus lines are quite extensive and can take you nearly anywhere in the city, there is nothing that will take you outside the community because of how isolated the city is. It can often be a lose-lose.
The roads are often fairly dangerous as well, so some might be more inclined to take the bus. Unfortunately, the bus can't take you everywhere you want to go, so owning a car is often the better choice.
10- Bad Drivers
Several locals (even those who love Albuquerque, NM) acknowledged that the city has a severe driving and traffic problem. As one person put it, "…People run red lights like it's their job". Obviously every place and major city has bad drivers, but Albuquerque is in a category all its own. People tend to not like to use their blinkers, or when they do, they leave them on for too long. People also complain about drivers rapidly and sometimes dangerously changing lines while in close proximity to other cars. Be sure you know what kind of vehicular experience you're signing up for before you move to Albuquerque.
9- Dirty Downtown
Many people have noted the general messiness of most of Albuquerque. Because of the heat, many of the buildings there are sun-baked and brown, giving it a colorless quality. Trash also lines the streets in many places there and the streets are littered with debris. Additionally, most of the city is made up of dusty, scrubby lots that are often lined with barbed wire.
While this is not the case in every area of Albuquerque, it can give the city a dusty, trashy feel which is definitely an undesirable quality.
8- Not Family Friendly
There are many kids in the city of Albuquerque that end up having to be raised by their grandparents because their parents cannot (whether because they are financially unfit or have made poor decisions). With the poor education system which consists of bad teachers and not enough faculty, there are a lot of students who drop out and are then drawn into the world of drugs, teenage pregnancy, and crime.
While there are some things to do in the city, there are certain downtown areas that are uncomfortable and should definitely be avoided. This, combined with the lack of indoor activities downtown makes it somewhat difficult for families to have fun while living in Albuquerque.
7- Poor Sense of Community
While some areas of Albuquerque are very friendly, few, it seems, are tight-knit. Many people have complained about having no relationship with their neighbors and, depending on where they live, have even had their neighbors steal packages off the porch. For some, it is hard to be robbed of a sense of community that they might be able to find someplace else.
6- Omnipresent Poverty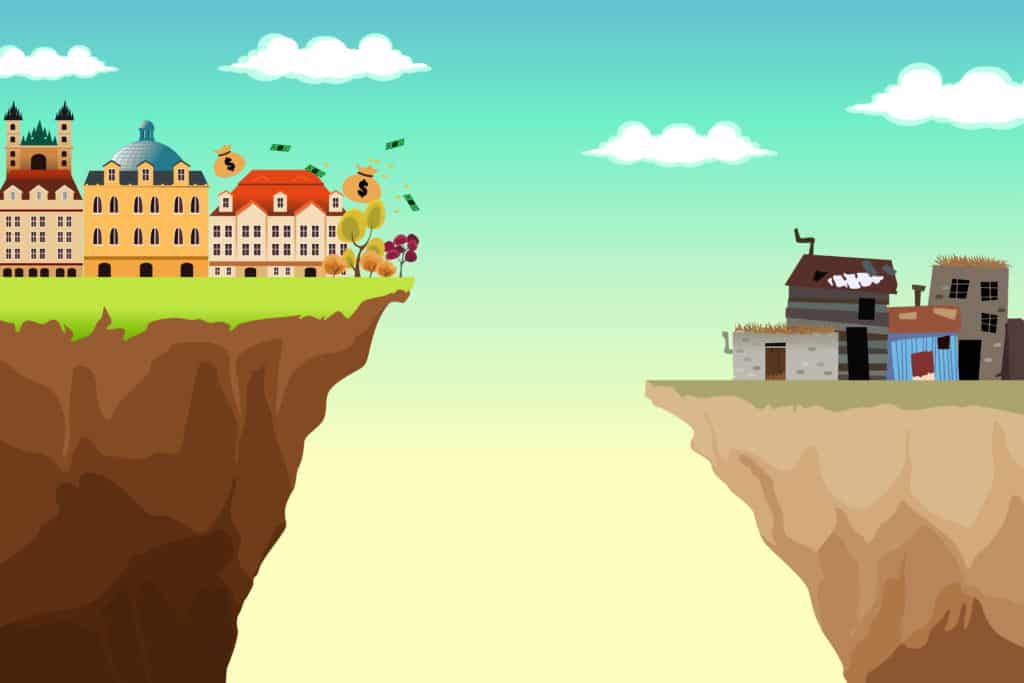 One local described poverty and crime this way; he said it was almost as though the city were split in half. Because of the sometimes malfunctioning economy and poor job market, there are too many people experiencing poverty, and sometimes because of that, crime as well.
If you have money, you may not have to experience this kind of crime, but it can be pretty tough to accomplish that level of security. You shouldn't have to pay to feel safe either. This divide has sowed discontent throughout the neighborhoods.
5- Bad Tap Water
Most locals have said that this varies depending on where you live, but there are certain areas of Albuquerque that have tap water loaded with toxins and minerals that make it taste a bit questionable. Many places that have the lowest levels of toxins have great-tasting tap water, but unfortunately, many of those areas have higher levels of crime which makes this one kind of a lose-lose. You should definitely think about buying a water filter!
4- Desert Pests
There are pests everywhere, but the ones in Albuquerque might make you squirm a little more than pests in other places. Because of its desert climate, Albuquerque is home to various snakes, centipedes, and scorpions as well as other, more common pests. A few notable vermin to be aware of include: bark and whip scorpions, brown spiders and black widows, rattlesnakes, coral snakes, giant desert centipedes (which can become up to eight inches long), fire ants, and tarantula hawks (think giant wasp).
While tarantula hawks are helpful in getting rid of tarantulas, they pack a powerful sting that is seriously painful. Though they don't usually attack you unless provoked, it is advisable to keep your distance. Spiders are a lot more common depending on where you live, but the scorpions and snakes are still out there. For many people, this reason alone is good enough to not move to Albuquerque.
3- Poor Job Opportunities
For many years, the minimum wage in New Mexico has been $7.50 which poses a somewhat large issue for people trying to make a living. The national unemployment average is 3.6% but Albuquerque's unemployment rate tends to hover usually around 6%. It is a challenge for most people to find jobs that are up to scale to fit their needs. One local mentioned how she felt that she chose a job that was well underneath her abilities and intelligence and her husband had resorted to working through consulting firms. She described this situation as "the norm".
2- Low Quality Education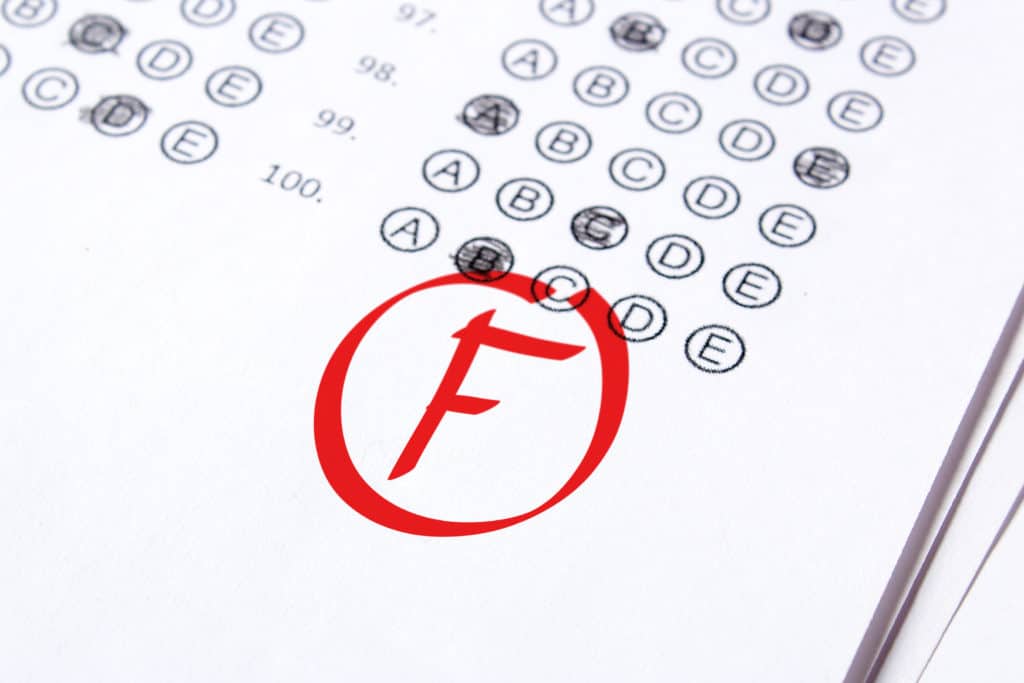 Albuquerque contains the state's largest school district which consists of over 84,000 students from pre-k to high school age. Regardless of this, New Mexico has consistently been ranked lowest in school performance, coming in at 49th in 2016. In 2018, only 25% of students in grades 3-11 were able to pass their math tests and only 31% successfully completed their English arts test.
The primary reason for the severity of this underperformance is having such overcrowded schools, making it difficult to fill every student's needs. For families with plenty of kids who are considering living in Albuquerque, do your research first and find out whether your kids are going to get the education they need to thrive.
1- Crime Rates and Law Enforcement
All big cities have their fair share of issues including crime, but Albuquerque presents its own kind of problem. New Mexico has, in the past, had the highest property crime rate in the entire U.S. In 2016, 47% of New Mexico's property crimes occurred in Albuquerque. Most of this crime can be attributed to many socioeconomic factors including high levels of substance abuse, low education levels, and a high unemployment rate. In November of 2020, Albuquerque was also ranked ninth on a list of most violent cities in America.
If you are careful about what neighborhood you move into, you might not have to taste of this crime at all. However, many locals have said that a mere two blocks or even two streets have made a difference in crime in just one area. There are certain parts of neighborhoods that are safe, but certain streets have their own level of crime. One such local mentioned that there is a specific area of the city called the War Zone and that he used to sleep with a loaded gun next to his bed because of the high threat of home invasion. It doesn't help that Albuquerque's police force is seriously understaffed for such a large city.
Related Topics:
If you like the article above, here are some other similar articles you should check out!
9 Famous Celebrities from Rochester, Minnesota

9 Famous Celebrities Who Live in Cedar City, Utah

17 Reasons Not to Move to Herriman, UT (Voted by the Locals)