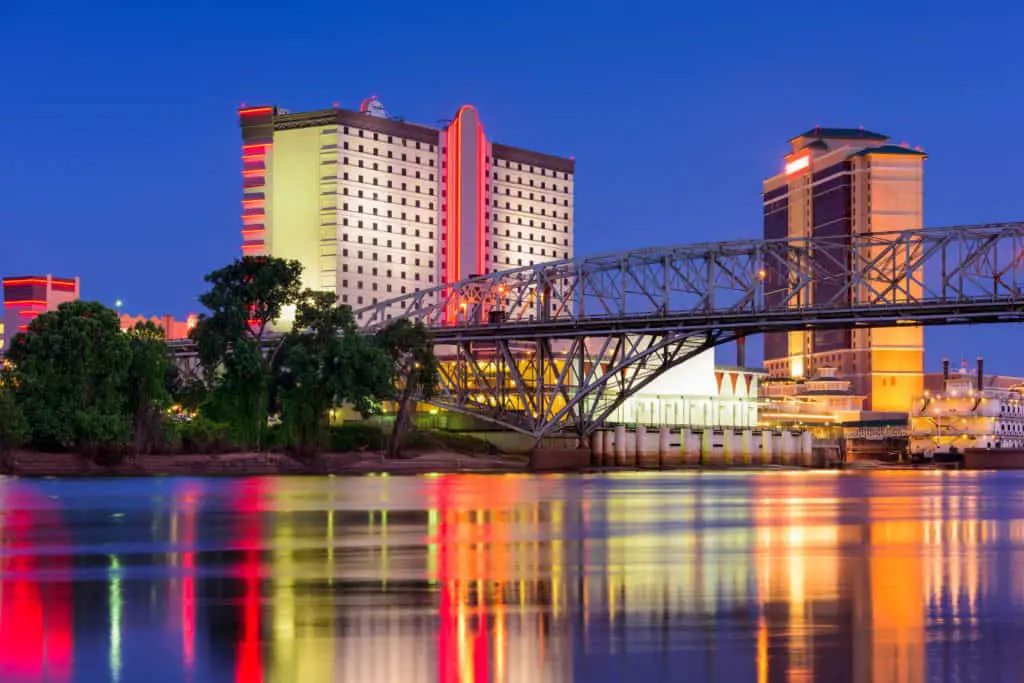 Several things may spring to mind when you think of Louisiana: Gumbo, New Orleans, Jazz music, Mardi Gras. Truly, Louisiana is famous for its food, music, and the friendliness of its residents, which combine to create a unique culture and beautiful way of life. Southern hospitality is the real deal and you'll find that strangers are more than willing to strike up a conversation in line at the grocery store. When compared to other places I've lived, life in Louisiana felt slower, more easy-going, and even a little mystical.
I lived in Shreveport, Louisiana for several years, and despite its charms, it wasn't my favorite place in the world. There were good things about it, but moving from an area where there was plenty to do and see, I was slammed with the brick wall realization that was Shreveport is SUPER BORING.
As with any place you live, it is what you make it out to be. There are good and bad things about everywhere. But is Shreveport really the place you want to try to make it out in?
Along with my personal experience living in the city, I've set up a few polls around the web and have asked my friends who also have lived there for their thoughts. This is what I've found out:
17. Gross Weather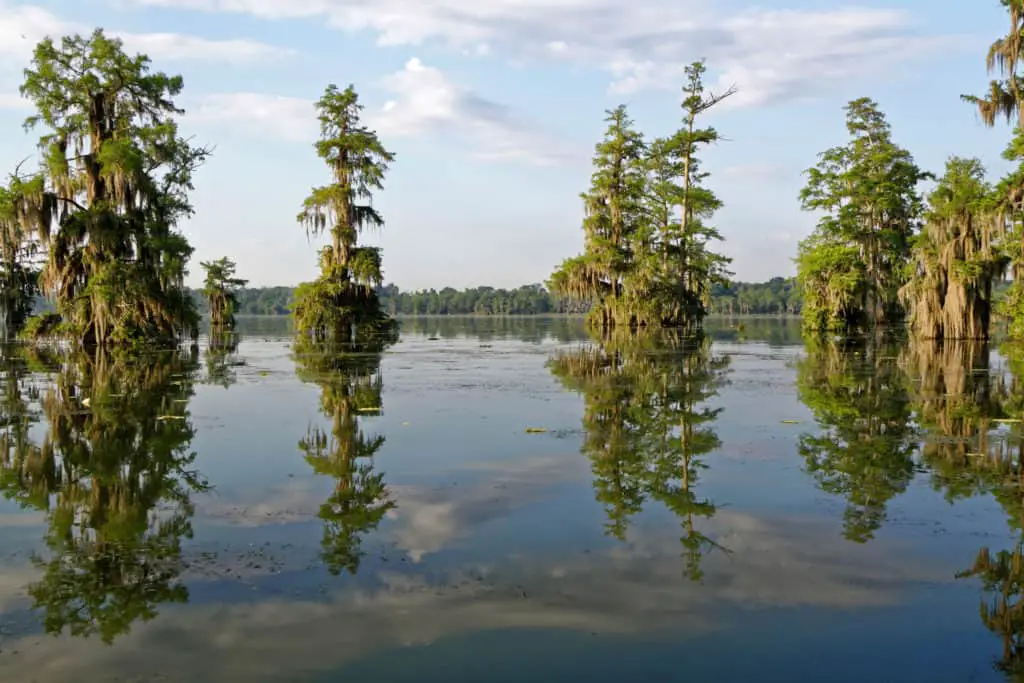 It is extremely hot and humid in Shreveport in the summer. This is to be expected with any southern state, but if you've never experienced it before, seeing (or FEELING in this case) is believing. It would reach 100 degrees or more on most summer days, and chilling lows in the 40s over the winter season.
The Red River runs through the heart of the city itself, and the area outside the city hosts vast tracts of swampland. Shreveport alone gets 51 inches of rain a year, and these things combined make the humidity almost unbearable. Prepare to spend a lot of time inside in front of an air conditioner.
16. Insects Galore
With the hot and humid summer weather comes insects. You can't go out for 5 minutes without being bitten by a mosquito, to the point where insect repellent will become a cologne. There are many options for insect repellants but the heavier the feet content the more potent it will be. But a word of caution for all those wearing the repellent. The higher the feet content the more poisonous it will be if inhaled or digested. Deet can be very dangerous.
The still and slow-moving waters of swamps are the perfect breeding grounds for mosquitos and other insects, who not only will make themselves very known in your life as an annoyance but also spread disease.
Cicadas are ever-present in the summertime, and though they are harmless, they are extremely loud during the day and can get annoying. And even if you keep your home clean, you'll likely face roaches from time to time and some of them can be up to 3-4 inches long.
15. On Note of Religious Persuasion
Shreveport resides in the heart of the United States Bible Belt. Many locals are devout Baptists, who sometimes exclude other sects of Christianity or religious groups. This isn't true of everyone, but if you generally don't fit in with that crowd, be prepared for an uphill social battle. I'm of a different religious background than most of the people I came in contact with myself and was frequently excluded from groups and was seen as "weird" because of it.
This does not mean that these particular religious groups are bad or mean, they just have different views and opinions. So, it is more likely that they will stick around those with similar opinions. They may seem stand-offish but they are good people.
14. Mostly Conservative
There is nothing inherently wrong with being conservative or liberal in your political ideology, as long as you don't take those ideologies too far and disrespect other ideas or hurt them. If you lean conservative yourself, this point may be a good thing!
Southerners tend to be proud of their heritage and way of life, and that's typically a good thing. However, the south is also resistant to change, and Shreveport is no exception. If you lean more liberal, you'll probably have a tougher time fitting in and finding a community. If you're looking for a diverse local ideology, this probably isn't the place for you.
13. Sparse Higher Education Opportunities
There are a few universities and colleges are in the area, but nothing about them especially stands out. Schools like Southern University or Louisiana state have branches there, but they're small, with larger headquarters being stationed in the southern areas of the state. These are good schools, but not highly rated and nothing amazing. The local two-year college, Bossier Parish Community College, (BPCC) is a decent and affordable option, but you wouldn't have the same experience there as at different colleges in the state. There are several good universities in the state, but they're not located in Shreveport.
But this could be a good thing, to get away from Shreveport a little bit and step away from the area. Louisiana is a great place to live, and university can add to that experience.
12. It's not that interesting
For a state that is as rich in culture and history as Louisiana, Shreveport just doesn't cut it when it comes to things to see and do. Casinos and the boardwalk are what draw the most visitors, but considering how famous other places in Louisiana are, it's not that impressive. At least Monroe has Duck Dynasty, and it's a quarter of the size.
The Shreveport area is more similar to Arkansas than what locals would consider "true" Louisiana, which makes sense because it's very close to both the Texas and Arkansas borders. If you're looking for that famous, true Louisiana flavor, head to Baton Rouge or New Orleans.
11. Terrible Roads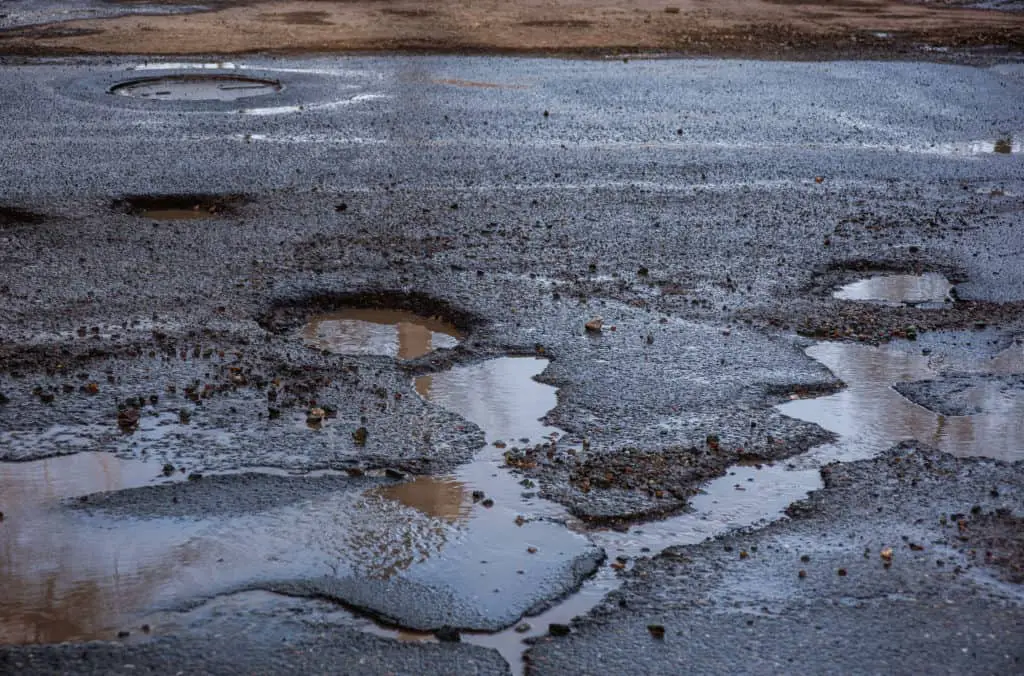 Many of the roads are ill-maintained and in great disrepair. Combined with slow traffic, this is a great cause for headache for those who commute for work and drive for a living. Reasons for this include local weather and geography, the low property taxes, and local political problems… Whatever the cause, Prepare for potholes galore and endless construction.
10. Few Local Community Activities
Community activities and opportunities are very important to finding and making friends, no matter where you live. The Shreveport area does have an aquarium and a few museums, but there's an obvious lack of community centers, YMCAs, and other extracurricular activities.
For families with kids, there are a few interesting places to go, such as the downtown Sci-Port Discovery Center. For young and single people though, Shreveport hosts a meager nightlife, and there's not a lot going on besides bars, pubs, and casinos.
9. Tropical Storms and Hurricanes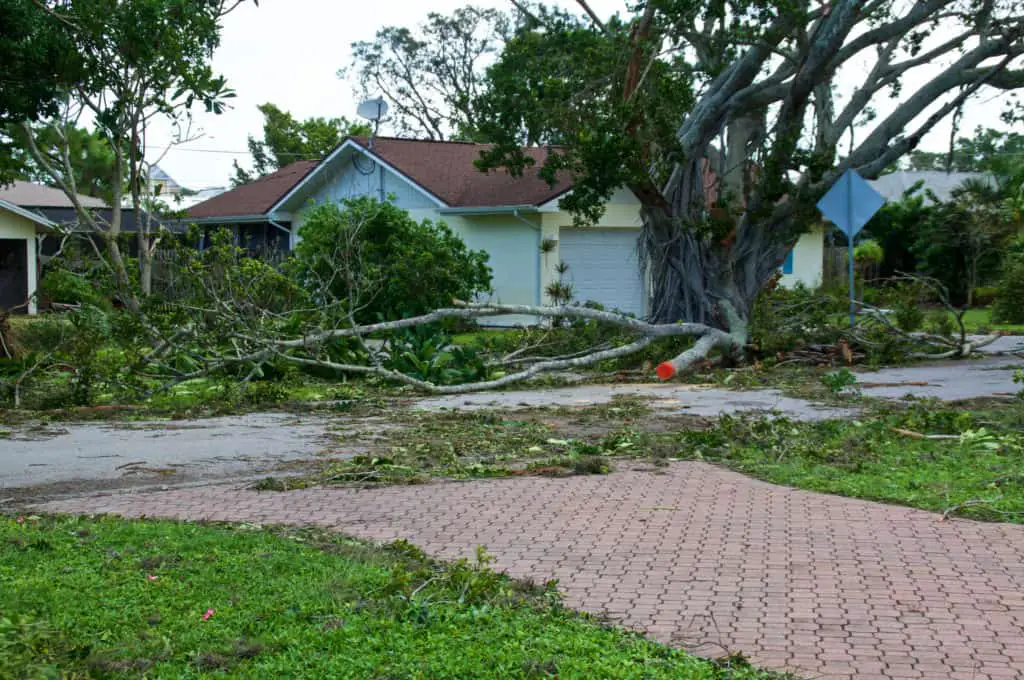 Though regular rainstorms are the most common, tropical storms and hurricanes are often occurrence—I remember facing a few tropical storms myself while I lived there and how scary it was. Fortunately, my home wasn't damaged, but these storms can quickly get worse and turn into an emergency, and sometimes even cause evacuation situations. Many find themselves stranded, unprepared, and faced with empty grocery store shelves.
There are however many who help with clean-up after these storms such as charity groups and just people in the neighborhood. Don't be surprised to receive help moving a tree out of your yard. The sad part is that everyone expects it to happen to them at some point with these storms, but this makes them more willing to help.
8. Seedy Neighborhoods
Not every neighborhood in Shreveport is bad, but many of them have a junky, unsafe feel. The safer neighborhoods are the gated ones, but right around the corner from these will be neighborhoods that are in much worse condition. This is a sliding scale as some of the suburban, non-gated areas are safe and pleasant, but many are not. Recommended neighborhoods in Shreveport that are worth checking out can be found in the Broadmoor and Highland areas.
But just because they are recommended doesn't make them totally safe. In any area where you live there is the risk of danger and crime. Becoming a victim could happen to anyone so doing your research on the area that you are going to move to is highly recommended.
7. Stagnant Economic Scene
Those who live there say areas of Shreveport are dying out, but others claim that Shreveport is developing and have increased in economic opportunities in the past couple of years. Shreveport is a town that depends largely on the service industry for its main source of jobs, and there are few job opportunities for those with college degrees. in 2019, the recent job growth was a mere 0.3%, and the projected future job growth was at 16.3% compared to the national average of 33.5%. If Economic growth is to be found in Shreveport, it will likely come and go.
6. Poverty Epidemic
Poverty in Shreveport is extremely high. When compared to the national average of 10.5%, the average poverty percentage of Shreveport in 2019 was 25.7%. That means that more than one in every four people in Shreveport lives in poverty. Though there is a multitude of issues at play when it comes to what causes and perpetuates poverty, it usually goes hand in hand with bad schools and crime rates.
Shreveport is considered the 4th slowest city in the entire nation and poverty may be a reason why. It can be hard to improve a city when so many of its residents struggle to grow themselves.
5. Bad Schools
Louisiana is 46th in the nation's academic ratings with poor math and reading testing across the board. Shreveport has one of the highest dropout rates in the state riding at 83% who end up graduating. More than 1 in 10 students who enter high school will drop out before they graduate. Some locals combat this by developing a large Shreveport that has an active homeschooling community. there is a large market for private, charter, and magnet schools, but many of these are pricy and not viable options.
4. Floating Casinos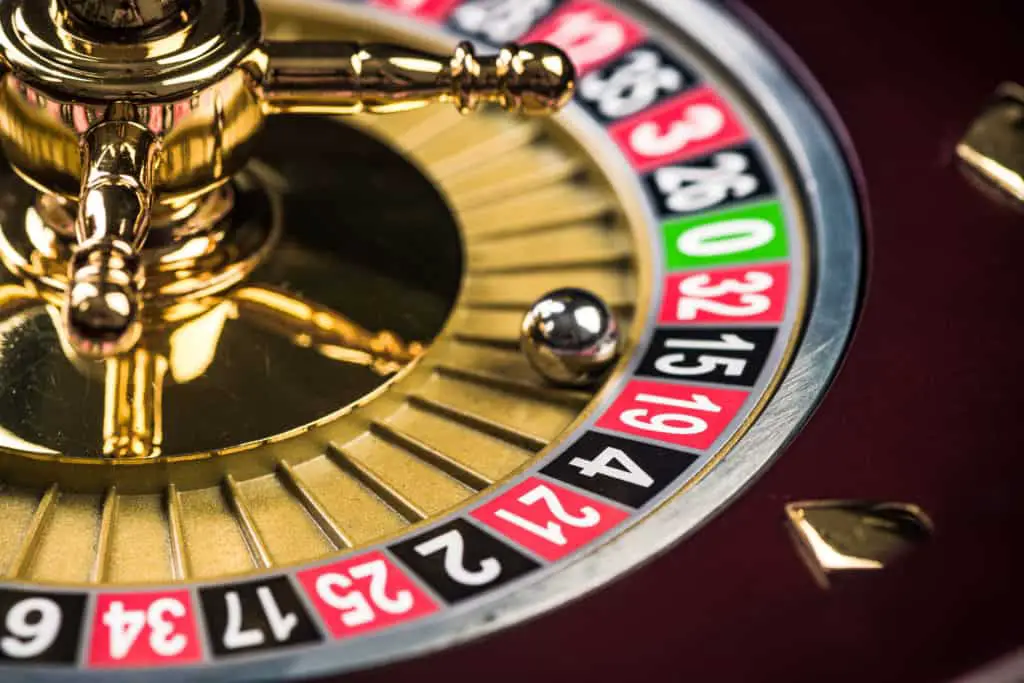 Driving through downtown, you'll most likely cross the Red River and catch a glimpse of several casinos shaped like large, old-fashioned pleasure steamboats tied to the bank. Nicknamed "the boats" by locals, they are one of the few prominent entertainment centers in the area. While some may consider them fun, gambling doesn't help the local economy and attracts a rough crowd.
3. Low Median Income
In 2019, the median income per capita of Shreveport was $28,252, compared to the national income per capita of $34,103. With the state minimum wage riding at the 7.25 national low and little to no economic development, most young people want to get out of the city, not come to live there.
There are of course high-paying jobs in medicine and technology that can be found everywhere, there isn't a lot of middle ground between the high and low-paying jobs.
2. The South is the South and the South is… Racist.
Racism is a stereotype in the southern United States, and it's not true for everyone. I luckily never experienced it myself, but I heard stories and saw how it affected my friends and community. According to the US Census Bureau, the percentage of white people was 38%, versus a percentage of black people 57.1%, with other races riding at less than 3% each. People of different races mainly stick to themselves and don't seek to interact much with each other. If this is a concern for you, stay away.
1. Extremely High Crime Rate
Shreveport has a famously high crime rate. in 2019, the total of crimes in Shreveport was 128% higher than the national average, with property crimes outweighing violent crimes, but not by much. Check the news and you'll see there's a shooting almost every night. Violent and property crimes are the highest in the state, and for any city in a country of its size. Crime in Shreveport is seeing a slow decrease over time, but they have a long way to go before the city can be called safe.
Related Topics:
If you like the article above, here are some other similar articles you should check out!
9 Famous Celebrities Who Live in New Orleans, Louisiana

17 Reasons Not to Move to Rexburg, Idaho (Voted by the Locals!)

17 Reasons Not to Move to Temecula, Idaho (Voted by the Locals!)