When it comes to Waco, Texas, a city that has been gaining popularity in recent years, many people want to move there. However, what are the reasons why you shouldn't move to this city? We have listed 16 of them below for your convenience.
1. College Town
Baylor University is nestled in this town, enrolling more than 20,000 students. While some might appreciate the youthful atmosphere that comes with living in a college town, others won't appreciate the extra traffic, lack of parking, and loud neighbors.
Other aspects of a college town might make it less than desirable to live in. Residents have to navigate their way around the college campus and deal with college sports as well as any nightlife that comes with young students.
Living in a college town doesn't just bring in students, as it also draws returning alumni wanting to tour their old haunts again, this time with their families. The extra traffic on top of the normal traffic will make driving more of a nuisance than it already is, especially during the move-in weekends when the new students move into their dorms and have their parents with them.
2. Year-Round Heat
Welcome to Texas: it's hot! Here in Waco, that heat can last a large chunk of the year. Temperatures begin to rise from March to April, reaching frequent highs of over 100 degrees Fahrenheit, and it doesn't cool down until November. Winter lasts for about 3 months, with temperature highs in the 50s and 60s.
Even with the coverage of a classic Texas thunderstorm, the heat is unbearable. The extra water in the air just makes things humid and sticky, increasing just how intolerable the heat can be. If you're looking for a little snow during the wintertime or get tired of heat easily, this central Texas city isn't the place to be.
3. Allergies
Watch out for the number of allergies that you could run into here; there are not only several plant allergens

in the area, but the lack of cold weather to provide respite from the growth and pollen of these allergens makes them a constant annoyance. Some of the allergens that cause the most trouble are cedar trees, oak trees, ragweed, grass, and mold.
Even those who struggle with indoor allergies may not find Waco to be the best place to live, as mold and dust are among some of the common indoor allergies, both of which are not uncommon in Waco.
Given that the cold months here aren't really that cold and don't last long, people who struggle with outdoor allergies may not find Waco to be a place to call home. At the very least, they should get ready to take a lot of allergy medication.
4. Snakes
The presence of snakes is one of the less glamorous parts of living in Texas. Ranging from highly venomous vipers such as cottonmouths and coral snakes to harmless grass snakes, snakes cover much of the Lone Star State, and Waco is not exempt

.
Not only are there snakes here in Waco, but the non-venomous ones look just like the venomous ones. The two common snakes here are Diamond Back Rattlesnakes and Rat snakes. Diamondbacks are the ones to look out for. Because they are both highly aggressive and venomous, there is no good that can come from an encounter with these serpents.
Rat snakes pose an interesting companion to the Diamondbacks, as they look alike and exhibit similar aggressive behaviors, such as aggression and rattling their tails. So, if you don't like snakes or don't want to potentially be bitten by a rattlesnake, don't move to Waco.
5. Tornadoes
Like much of North and Central Texas, Waco sits in Tornado Alley. Tornado Alley is about as homey as it sounds; meaning, it's not really that homey. While tornadoes aren't necessarily a year-round weather threat, they aren't pleasant weather events to experience, and most of the year is filled with lots of wind.
Waco experiences at least two tornadoes per year, generally in the F2 range. These twisters can get up to 157 mph in wind speed and leave plenty of damage in their wake. Historically, these tornadoes aren't even the worst

ones that Waco has experienced, as past years have seen the damage of many stronger tornadoes of various categories up to F5. If you don't want to be swept off to the land of Oz, Waco might not be your landing place.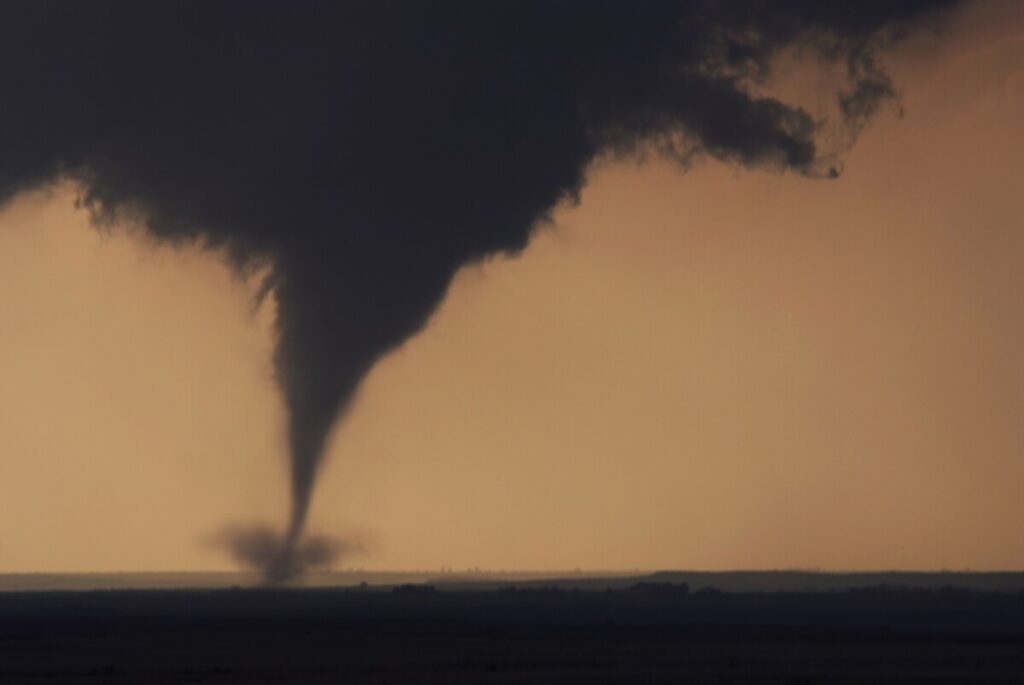 6. Airport Access
While Waco has a local airport, it only travels within Texas and only uses one airline. The lack of a larger airport isn't ideal whether you are traveling for work or going on vacation. However, there are several other airports around the area that may have more options for flying.
Waco isn't totally without access to larger airports: Dallas has two—the International airport and Dallas Love Field, but both options are approximately 1 hour and 40 minutes away. Waco residents could also travel south to Austin, which also has a large international airport; however, this is also a long drive to make.
7. Tourist Destination
Although Waco has plenty of interesting history to explore, these days the city tends to be known for its celebrity residents Chip and Joanna Gaines, who starred on the HGTV show Fixer Upper. The couple created the Magnolia Market, which has drawn millions of visitors each year since its introduction, more than doubling the previous tourism traffic that existed.
The presence of the popular market has had various impacts on the area that not all see as positive. Street traffic has gone up, which has led to insufficient parking. As more people are drawn to the area as a place to call home, property tax values have taken a steep increase, along with the cost of basic store items.
Plus, not everyone is thrilled with the hometown view that is portrayed on fixer-upper shows. High crime rates and high poverty levels are a struggle for Waco, and ignoring these struggles in favor of a televised image doesn't positively impact its residents.
8. Traffic
Year-round tourism isn't the only issue causing traffic out here. Waco has some public transportation, but not enough, causing car dependency. Car-dependent cities struggle with a lot of traffic (and pollution) and this issue certainly clashes with the tourism traffic, as well as the traffic generated by Baylor University.
Additionally, traveling on the highways doesn't reduce traffic issues. Especially for those driving during rush hours, the traffic from highways can be a nightmare to navigate. Getting the most out of a day is difficult when long, stand-still commutes take up hours of your day. Long commutes are also punctuated for those driving on I-35. Waco's location on this main interstate, which hosts travelers coming from both Austin and Dallas, is certainly not ideal for easy traffic.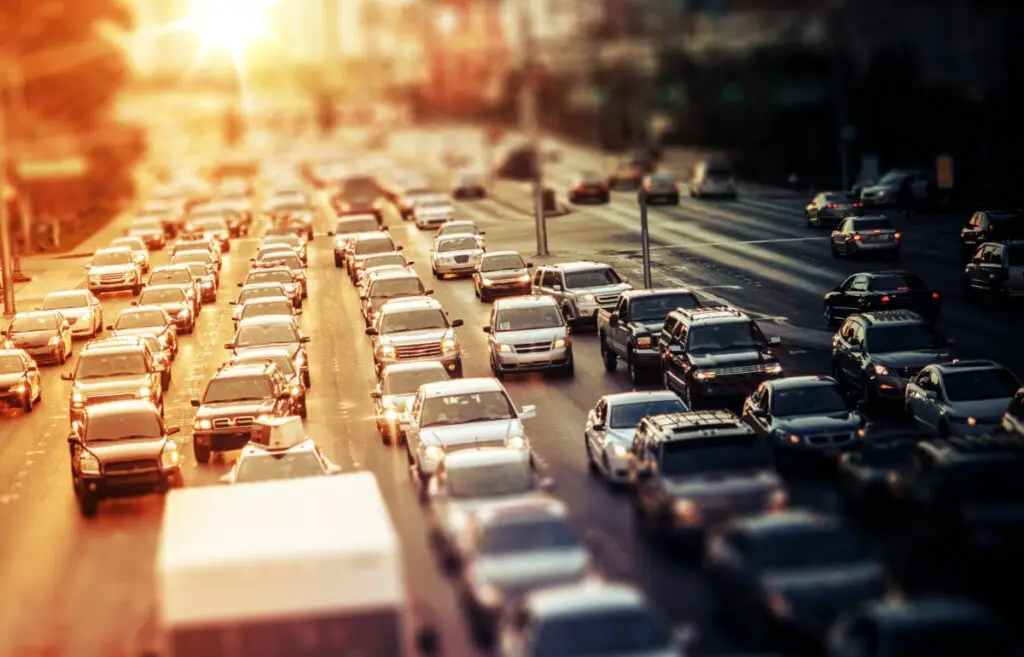 9. Bad Roads
As if bad traffic isn't bad enough, Waco struggles with bad roads to boot. Large potholes, consistent construction on I-35, and other maintenance issues make it a less-than-pleasant driving experience.
Dealing with bad roads isn't only inconvenient because of the bumpy ride, but it can cause dangerous road conditions for everyone involved. Potholes have to be swerved around, construction signs have to be noticeable, and drivers have to be aware of pedestrians in the city. One overcorrecting swerve or one driver not paying attention to the orange cones can cause an accident. For being a car-dependent city, Waco needs to put a lot more work into maintaining its roads.
10. Limited Walkability
Frankly, this is an issue in many Texas cities, but it's still an issue that should be addressed. For those who don't have a car or prefer to get around by walking, Waco isn't the place to be. With a low walk score of 35

, only a few neighborhoods are considered walkable, and the most walkable areas are mostly found around Baylor University's campus. The city has a few walking trails, but they only amount to about 20 miles.
Bike lanes are also few and far between here. While Texas cities tend to be spread out, they don't have to be hostile to those who prefer non-motorized forms of travel. Basically, Waco has a long way to go before it is considered walkable. While the city has plans

in place to make changes, it currently isn't a convenient hometown for walkers.
11. High Property Taxes
As was mentioned previously, one reason that property taxes are on the rise in Waco is due to its status as a tourist spot, and hometown destination for people wanting to move in next to the Magnolia Market. Tourism isn't all bad, but in some ways, it can negatively affect residents of the places it impacts, and rising home and tax costs are one of the ways tourists impact residents.
The thing is that high property taxes are an overall issue in the state of Texas, which has higher property taxes

than the rest of the United States. Combined with the issue of low income and poverty that exists in Waco, it can be difficult to find a home here.
12. Cost of Living
The cost of living isn't just impacted by how pricey things are; it is also an issue of income

and poverty levels. For individuals, the average income lies around $22,000 per year, while the average income for families is around $40,000 per year. In addition, about 25%

of the city lives below the poverty level. Waco also faces the issue of taxes and pricing being negatively impacted by tourism.
While some reports state that the city is fairly affordable, what is considered affordable changes when accounting for the above-mentioned factors. Waco has some work to do when it comes to making sure its residents are able to comfortably afford housing, groceries, and other things.
13. High Crime Rates
One commonly mentioned issue within Waco is the high rates

of crime. Compared with the rest of Texas, this city struggles with crime across the board and has particularly high rates of violent crime. Especially for families looking to relocate, this city may not provide the security that they are looking for.
High crime can have negative impacts on other parts of city life, from school funding to costs of fixing damages or stolen items, to just being able to walk around and feel safe. The issues that come with living around crime may not be something that anyone can just brush aside.
14. Conservative
For those whose politics lean towards liberal views, Waco isn't the place to move to. In the 2020

presidential election, McLennan County, which covers Waco, voted 60% Republican and 37% Democrat. Other residents also attest

to the conservative politics of the city.
While some state that the city is fairly tolerant of various political views, if people are looking for a liberal-leaning city to move to, then Waco isn't it. There are some pockets of Texas that tend to be more liberal, but mostly, cities all across the state lean towards conservative politics.
15. Average Schools
The K-12 schools here are in need of a boost. Testing scores are lower than the rest of the state. Not only does this affect kids' relationship with schooling, but it also impacts both current and future opportunities. Texas has plenty of good schools to pick from, so Waco may not be the first choice for families.
It has been acknowledged that for a town that hosts a college campus, it's odd that the schools aren't great. Why this is isn't clear, but schools can often suffer from a lack of funding (which can certainly be impacted by poverty levels) and unhelpful school boards.
16. General Reputation
Overall, Waco just has a very particular reputation in Texas history. It has been a site for some tragic events, both at the hands of nature and the hands of people. Some of this history has become glossed over because of the presence of Magnolia Market, which paints a more lighthearted picture of this Texas city. While history can be a compelling reason to move somewhere, sometimes the past really does leave a mark. If you choose to move here, you should look into Waco's history beforehand.
Waco is a unique place in Texas and has a unique history. Plenty of people love living there, but these are a few things to consider before calling Waco home.