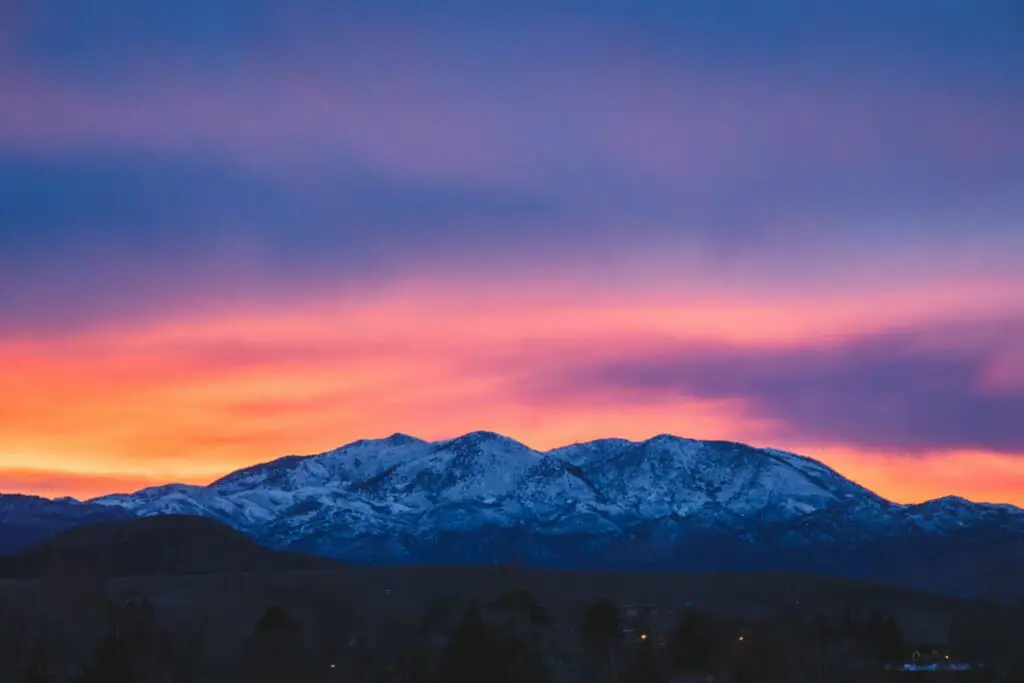 Spanish Fork, Utah is a cozy environment for those seeking peace and comfort while staying connected to the people and cities nearby. It is certainly not known for its "city" like feel, but rather, a rural feel. The rural feel comprises large open fields, a lack of greenery, and overall, peace and quiet for those wanting to be away from the typical loudness of major cities or even towns.
As much as we love Spanish Fork, there are cons associated with it, like all good things, and should be noted before you consider living, or even visiting, Spanish Fork. Let's look into what makes Spanish Fork, Utah an undesirable place to move to.
1. Everything's Closed on Sunday
If you're coming to Spanish Fork, Utah expecting to continue your daily hassles throughout the weekend, you may need to reconsider as Utah does not offer too many options on Sundays. In other words, practically everything is closed on Sundays for Sunday worship. If you want to go to the grocery, closed.
If you want to attend a trampoline factory, closed. Even if you want to go hiking behind a closed gate, mostly likely closed (since most of the free space is owned by someone, therefore private property). In general, if you are planning for an exciting weekend, only plan for Fridays and Saturdays. Sundays are a no go for the most part. Again, the religious culture is large and will influence others to follow religious norms and doctrine.
2. Grid System of Spanish Fork
For now, let's address a non-religious related issue, and that is how the streets and roads are designated and labeled. Your typical Joe will say that having named street signs and other labels are what works for them and, frankly, the majority of the world uses them, however, Utah is different. Utah uses a "grid" system.
In other words, the grid system is taking the center point of a particular city or town and places it as the center point of a grid. All road and street signs are all numbers based. In order to properly navigate, one would have to "add" or "subtract" in whatever direction they choose and find an address that way since the grid system is like looking at a four-quadrant graph, where 0,0 is the main city. Overall, very confusing for newcomers and not recommended if you do not want to deal with this.
3. Strict Drinking Laws
Again, returning to religion's involvement in most businesses, it has influenced on how alcohol is distributed and managed. Because of the religious beliefs in refraining from alcoholic drinks, the laws in Spanish Fork and Utah are strict and limited. For example, the normal level for drinking and driving is .08%.
In Utah, that scale is lowered to about .05%, which means it is harder to get away with drinking and driving, narrowing alcohol bust. It will also produce more DUIs on record. One last thing about alcohol also is how one can obtain their beverage. The only way one can obtain such that isn't at a restaurant or bar is at a business that is owned and monitored by the state. The state regulates and controls the alcohol business to detract any "binge-buyers".
4. Extreme Temperatures
For Spanish Fork, since it is in the central southern area, it is no surprise that its climate will be more extreme than cities like Provo or Lehi. The heat is unbearable, and the cold is even worst. I served in Utah for my church service mission and being in Spanish Fork during the transition period of Fall to Winter, and winter to spring, I got a little taste of what peak weather can be like during the summer days for heat.
I have experienced the cold and it was miserable. Ice, snow, and frosty winds were everywhere making it difficult to drive and walk. The heat slows us down and we are constantly urged for hydration. Even simply standing in the heat made it hard to prevail. Do not go to Spanish if you want a consistent weather pattern that does not reach the extremes.
5. Lack of Diversity
Coming to Spanish For, Utah expecting a cultured and diverse community, you are sorely mistaken. In ethnic diversity, Caucasians are the majority in this area. There is nothing special about the diversity of Spanish Fork because there really is none, to begin with. Do not move to Spanish Fork if you are wanting to live in a place full of diversity. There are better places that outweigh what Spanish Fork has to offer, which isn't much.
6. Long-Distance Driving
As mentioned earlier, Utah is wide, vast, and open. Spanish Fork, perhaps, can be defined perfectly in that everywhere you try to go within Spanish Fork, you may need to sacrifice significant time to simply travel to one place and back. There are places such as theatres and some groceries that are easily accessible, but to do more, you're going to have to take the time and travel a long way before finding a better business or activity. Spanish Fork does not offer enough enjoyable activities that are nearby. Finding something to do on my church service mission comprised of finding a field and throwing or kicking a ball. Not much else we can do unless we traveled somewhere like Provo, Utah, which is about a 15-minute drive.
7. A Lot of Restricted Areas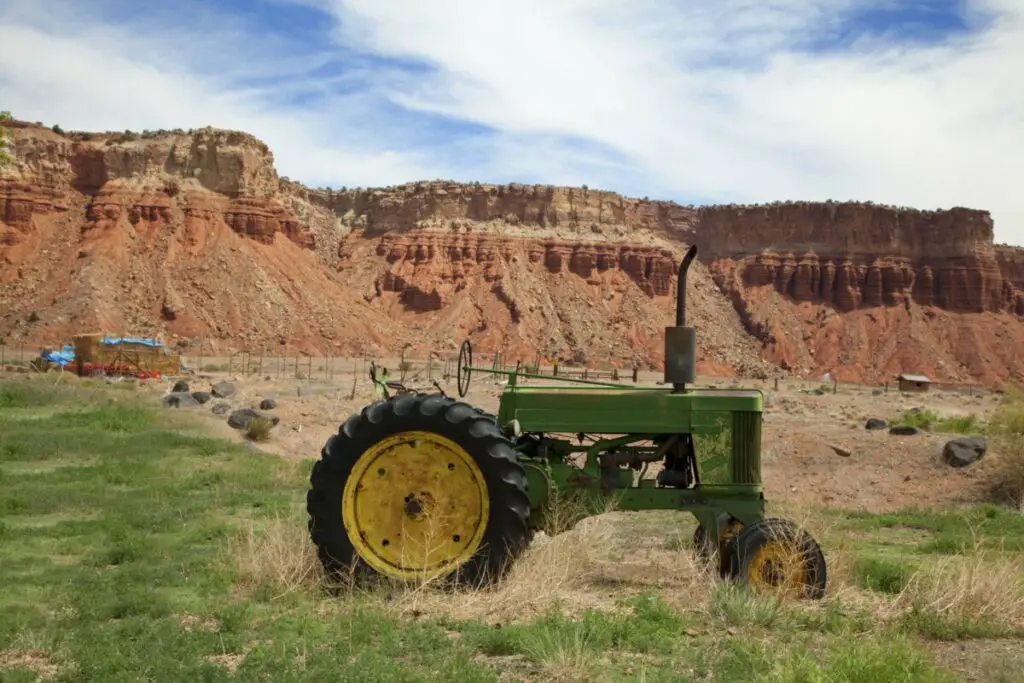 Again, as briefly mentioned, Spanish Fork has plenty of open spaces for anyone to explore, however, you need to be aware that most of these open spaces are owned by someone. A lot of areas in Spanish and Utah are behind closed gates because they are owned by someone and will result in trespassing. Most areas make sense since there are warning signs of wild animals that could be harmful to you and others with you. In other areas where there may be no harm, it remains restricted because of property laws we must follow, otherwise, we are charged with trespassing. Basically, it is hard to explore anywhere without first consulting with someone who knows the lay of the land.
8. Climate's Too Dry
Returning to the weather aspect of Spanish Fork, in particular the extreme heat. Despite the heat itself, comes in the driest of all places. The lack of humidity is severe and only dryness prevails. You may not sweat as much with the dryness, but you will feel like the moisture from your mouth has been removed and you may feel the need to breathe more to compensate for the lack of moisture. Dry heat is an awkward feeling of hot but not sweaty. Breathing it feels like you aren't breathing anything at all. Think of it this way, if you drink warm water, you barely feel that you are drinking anything since the warmth of the water is comparable to your saliva and feels empty regardless. This awkward feeling may be something that no one wants to live with.
9. Awkward Public Transportation
The public transportation in Spanish Fork, Utah isn't as confusing as public transportation in Salt Lake City, for example, however, the lack of confusion comes with a lack of transportation overall. I personally feel it is not worth taking the public transportation in Spanish Fork for the fact that all places are either too far away to reach or not enough diverse routes. Most of the routes in Spanish Fork are very minimal and may not reach or even bypass some destinations. It is best to use your own personal vehicle if you want to reach the desired destination.
10. Lack of Greenery
The extreme heat and cold that Spanish Fork is familiar with, comes with the lack of any greenery present. Sure, green my produce in some places and last longer than usual, but the overall greenery of Spanish Fork and Utah is minimal and does not excite us to be outdoors. We can enjoy the outdoors, but the setting is dry and boring. The brown and yellow grass and leaves don't present a bright and eye-candy perspective towards being outside. It just simply looks too dead for someone to appeal to. Do not move to Spanish Fork if you want to be surrounded by boring and dead-looking environments.
11. Too Rural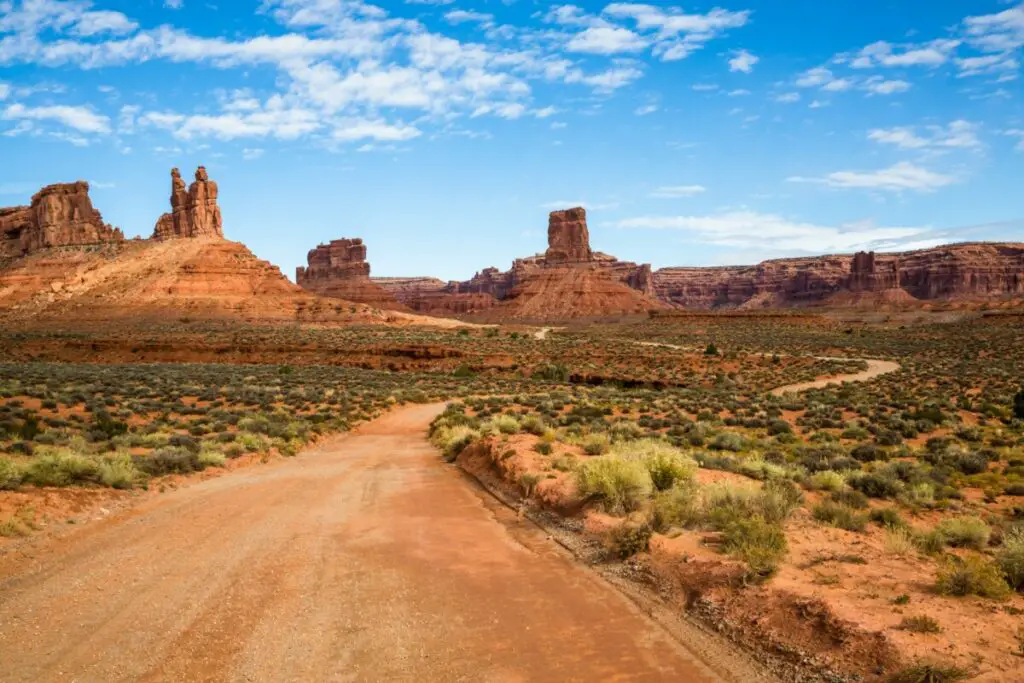 Closely related to the previous segment, referring to the location of Utah and focusing on Spanish Fork itself, the surrounding environment within Spanish Fork is dry, barren, and expansive in size. There are many spaces that lack any personality and only resemble a sense of dead, dirt, and sand. There is nothing special about having open space with nothing to do unless you're a farmer. It will quickly become apparent that having such a vast space of emptiness will produce boredom at its finest, even for those with kids who need to be explorative but has nothing to do. Also, most times, nothing is being done about this space and it is being used up in a non-productive way.
12. Fast Drivers Everywhere
If there is anything that personally gets on my nerves is how fast most drivers in Spanish Fork tend to be. Whether it's just a Spanish Fork habit or all of Utah, either way, speeding seems to be a classic argument against Utah. Maybe it's because the roads are large and wide that insinuate speeding just to get to a place quicker. I have been in some close calls during my time in Spanish Fork because of drivers who go a bit faster than they should. Good thing police officers are there in abundance, but it does not seem to slow down speeders in other cities.
13. Too Quiet
Since Spanish Fork is not a large city and is more like a town, the population (about 43,000) is decent but very spread out throughout the area. With this slight spread and calmness of the city, Spanish Fork may seem nice to live in, however, if you're the type of person who enjoys the constant sounds of daily hassles, then Spanish Fork is not the place for you. It is calm and quiet, maybe a bit too quiet for a person to deal with.
14. Younger Population
Along with this quiet environment, you may be surprised to learn that most of Spanish Fork is comprised of younger families (20s to 30s) with the median age being about 25 years old. You may be young yourself but having a diverse age group of individuals within a community is not a bad thing. Some people may prefer it this way to have more unique minds alike, while others like to be around those similar in age and thinking. This one is personal preference, but I personally enjoy the diversity of both old and young. I feel too many "young" people in a community are subjected to one-minded culture as compared to minds that can introduce multiple cultures.
15. Spanish Fork is Just Boring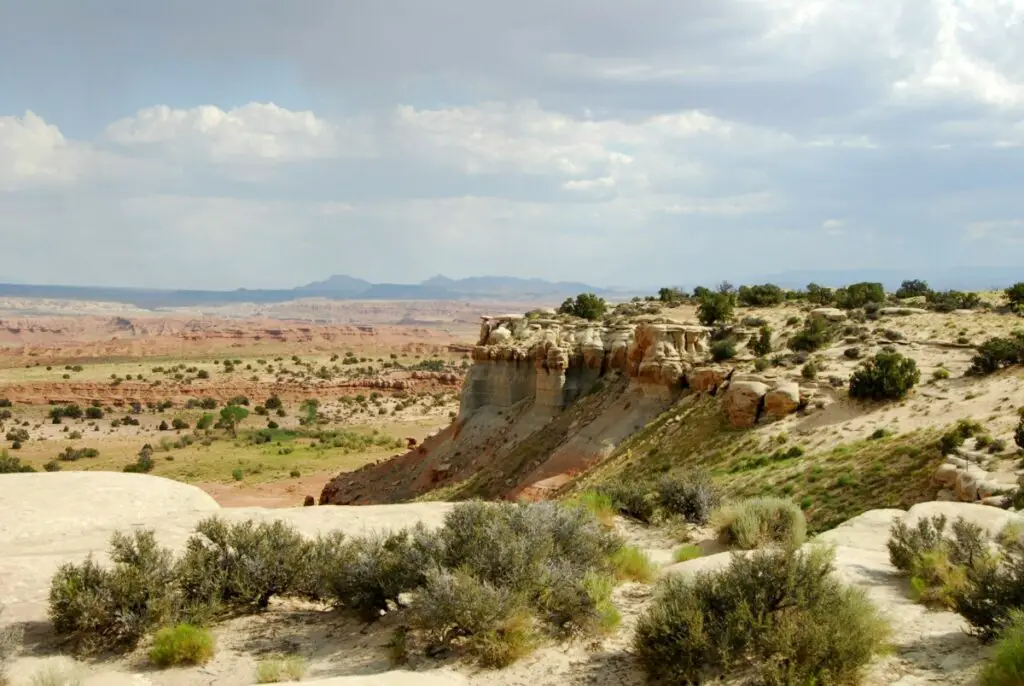 If I can simply compile everything that was said, Spanish Fork is just boring. There are hiking and trailing opportunities but not without careful study on where you can hike without trespassing a land. Not many options regarding restaurants and other recreational activities. Coming to Spanish Fork can possible mean that you are interested in having a calming life, away from other hassles and noises. If it is the contrary, you will be suffocating yourself for something to do in a place where there is a lack of anything to do. Minimal options are clearly abundant in Spanish Fork. The only worth wiles things to do is find selected hiking paths not behind closed gates, some sports fields for sports-related activity, and see friends and family if applicable.
16. General Stigma of Utah
Lastly, and perhaps the biggest reason, is that coming to Utah and stating you are living in Utah brings forth several stigmatizations against you just for being associated with Utah in any way. Most of this stigmatization will be about the religious aspect of the city and state again. The Church of Jesus Christ of Latter-Day Saints is based in Salt Lake City. In fact, the state of Utah itself was founded by early pioneers of The Church of Jesus Christ fleeing persecution in Illinois who came out west and settled in the Salt Lake Valley. Nowadays, Utah is heavily associated with the Church of Jesus Christ and often it is assumed that Utahns are all members of the church.
Related Topics:
If you like the article above, here are some other similar articles you should check out!
Is There Public Transportation in Park City, Utah?

17 Reasons Not to Move to Farmington, Utah

13 Best Family Neighborhoods in Brigham City, Utah