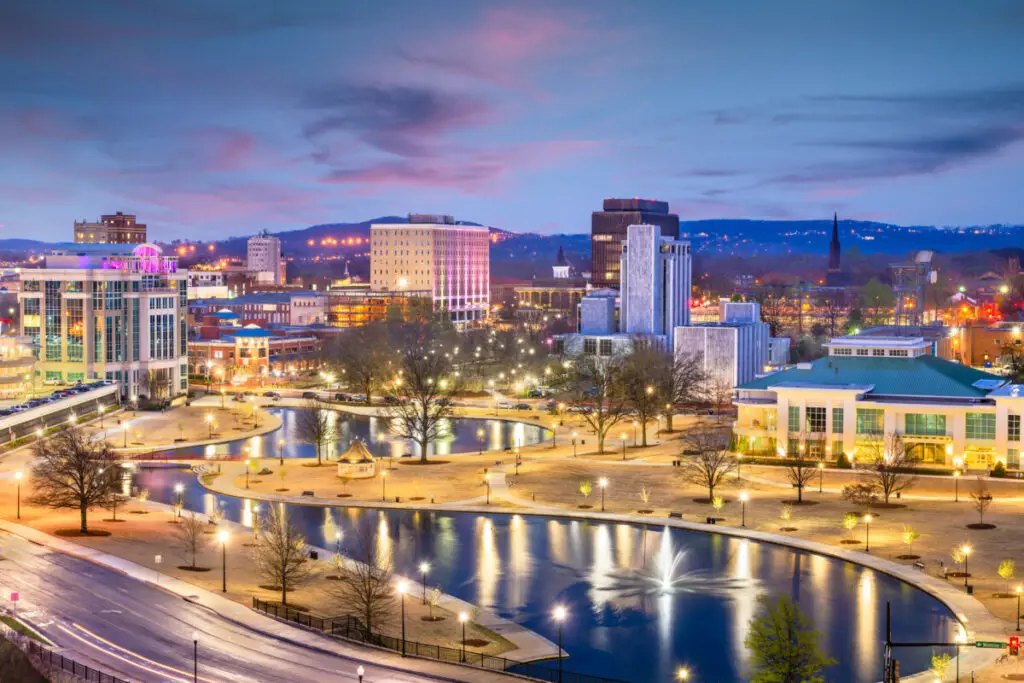 Huntsville Alabama, while not a major city in the U.S., has been repeatedly voted one of the best places to live in the country. If you are thinking of moving here, there should be little doubt and worry, it truly is great. Huntsville is perfect for those of all ages, especially families.
Huntsville is a big place with lots of neighborhoods and places to live and settle down. Lucky for you, you came to the right place because here are 13 of the best neighborhoods Huntsville has to offer. Make sure to keep reading if you want to know more about the best family neighborhoods in Huntsville, Alabama!
1. Hampton Cove
Hampton Cove is a quieter area of Huntsville. However, in recent years it has seen growth and development and has become very popular. It is now considered a suburb of Huntsville, but it still has beauty and nature to offer. Even before you enter the neighborhood you can see how nice and established it is due to the majestic waterfall and water feature.
There are numerous activities to do like trails for hiking, running, biking, etc., and sports courts. Not to mention the clubhouse, golf course, and parks that often host community events. The location is perfect, Hampton Cove is secluded and quiet but just a short commute to the inner city. Homes are affordable here and it is a highly desired place to live. This neighborhood is great for families and is very welcoming.
2. Five Points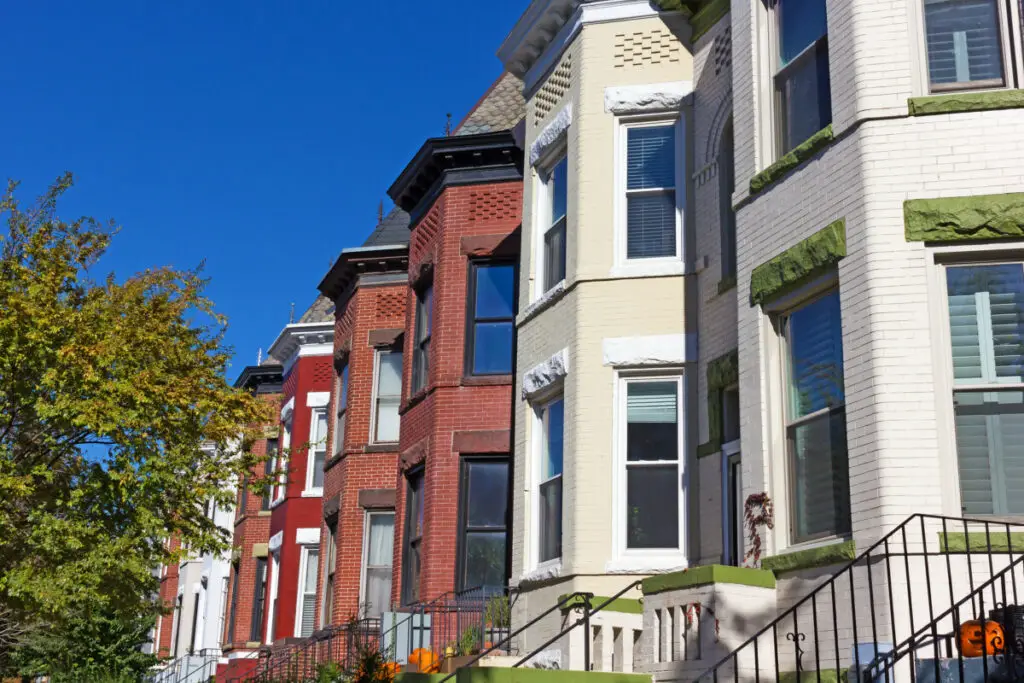 Five points are on the older side and are a historic part of Huntsville. One can visually see the influence the Victorian era had on the area with its bungalows and ranch-style homes. Magnificent trees line the streets and sidewalks making it a very green and pretty place to settle. It is only a mile away from downtown and half a mile from Monte Sano mountain. The neighborhood is old but residents keep it updated with renovations. Five points are quiet and great for retirees and families alike. Homes are affordable here and they are mostly family-owned.
3. Blossomwood
Blossomwood is very close to downtown Huntsville and truly a great place to live. It sits right under Monte Sano mountain and is picturesque. The area is established and modern with a place for everyone. Each home is unique here and there is a lot of character. Residents spend a lot of time outdoors and with each other, often hanging out in the front yard or having a community BBQ. Blossomwood also has more modern homes and condos to offer as well. You can enjoy new technology while still being close to Huntsville's history. There is an elementary school, middle school, and high school, as well as local restaurants and shops. Homes here are on the pricier side but you would be living in a paradise straight from a novel.
4. Jones Valley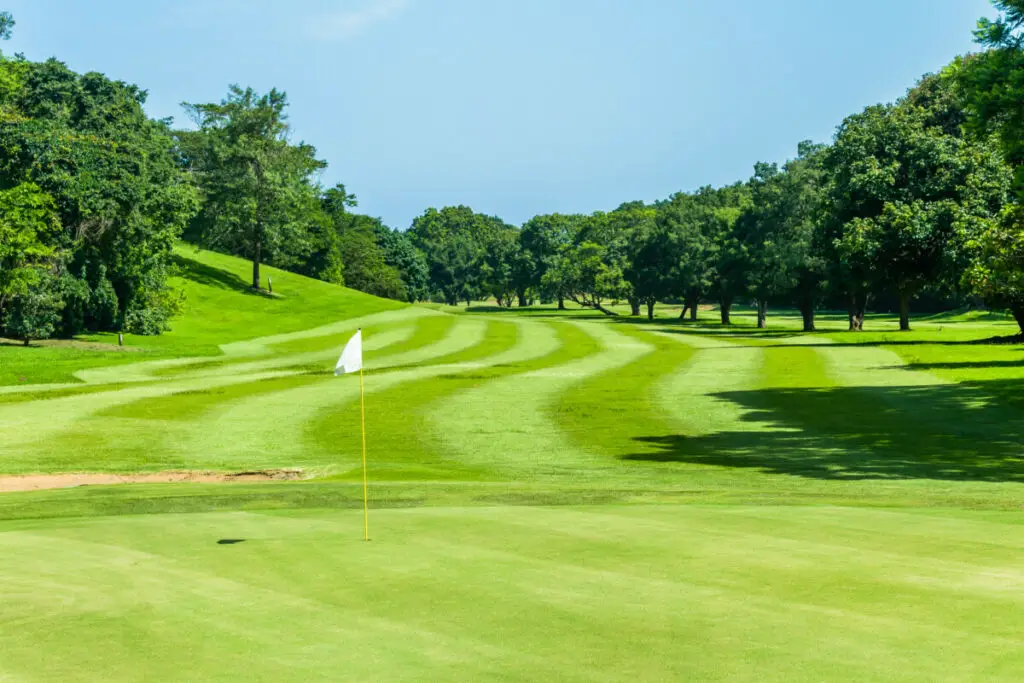 Jones Valley is popular among the locals and has some of the best views in the city. It is in the center of Huntsville and has so much to offer residents. You can go hiking, shopping, golfing at the best courses, and eat at some great restaurants. There is also a park for outdoor activities of all kinds. Valley Bend is a popular source of entertainment due to its shops, spas, restaurants, and bars. Jones Valley is surrounded by farms and fields and can be very fun for kids and families. Peace can be found here as well as an exciting weekend, and there is something for people of all ages and preferences.
5. South Huntsville
South Huntsville is one of the most desirable neighborhoods in Huntsville and has a place for everyone. It is a very tight-knit community and is especially great for families. The area has a lot to offer like golf courses, pools, and parks. It is very close to beautiful mountains, Green and Monte Sano. South Huntsville is a little further from central Huntsville but still a very short commute. The homes here are very diverse and each one is extremely unique. All styles and looks are welcome here and the prices are very reasonable. There are four elementary schools, two middle schools, and one high school, each one with great ratings.
6. Madison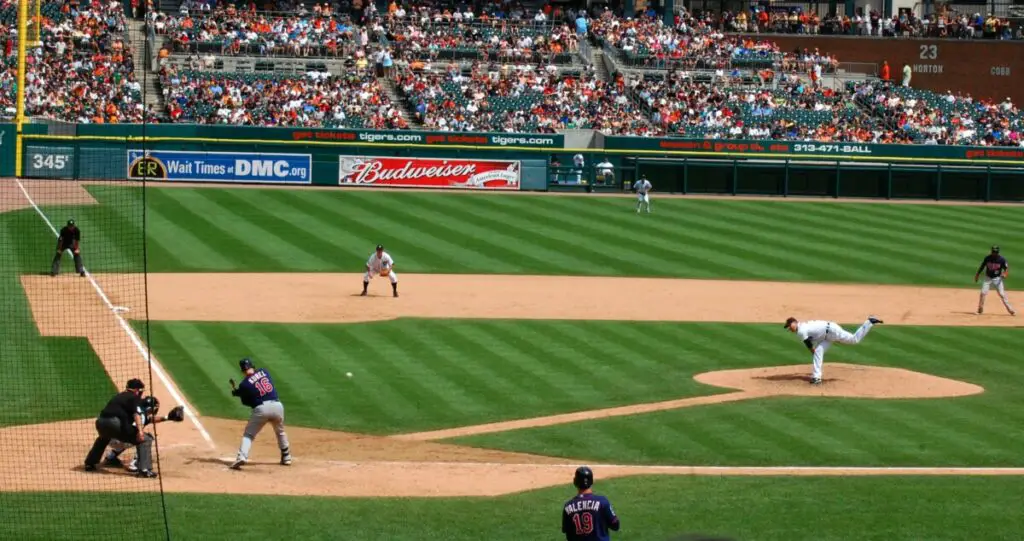 Madison was named the best place to raise families and live in northern Huntsville. It is a beautiful and modern place. The population has been steadily increasing and is now one of the biggest neighborhoods in the city. There are a number of parks and shopping areas, as well as their very own baseball team, the Rocket City Trash Pandas. Madison offers a variety of activities and one weekend is never boring here. The school system here was ranked one of the best in the state with seven elementary schools, two middle schools, and two high schools.
7. Twickenham Square
Twickenham is an urban area of Huntsville and is newly developed. It is full of condos, luxury apartments and sky rises and offers lots to do for residents. There are restaurants, shops, hotels, cafes, and even a public market. Space is limited here so every square inch is filled. The neighborhood has an elegant feel, due to its cleanliness and new buildings and it can be a little intimidating. But the people are very friendly and it is a unique but pleasant community.
8. Dallas Mills
Dallas Mills is a small area and was originally a cotton mill town. It has grown over the decades but remains quiet and solitary. The community is a tight one and it is a pretty sleepy neighborhood. There are a few local cafes and shops. If you are looking for some peace and privacy this is the perfect place to go. It's a good distance from the hustle and bustle of downtown.
9. Downtown Huntsville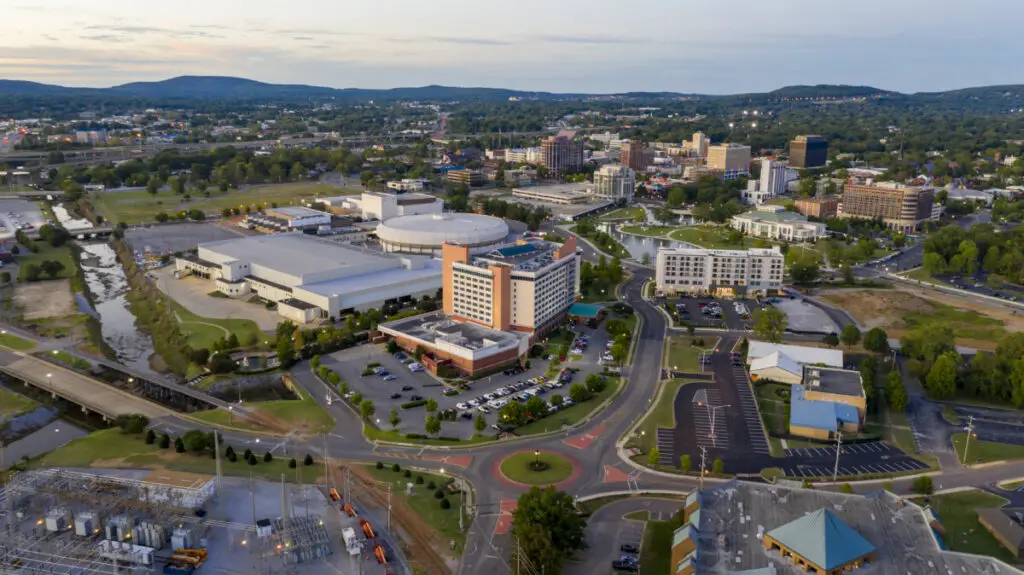 As the name eludes, Downtown Huntsville is the center of the city and is where most events take place. It is constantly going under renovation and it has become a desirable place for people to live. There are a lot of historic sites to visit as well as modern activities like eating and shopping. Big Spring International park offers places to hike and bike. Small local businesses do well here and tourists often crowd the beautiful streets. There are many lively restaurants and bars to choose from. Art is important here and Downtown even has its very own Art and Entertainment district. Because of the Downtown location, commuting is very easy.
10. Medical District
Medical District is right next to Downtown Huntsville. This area is a newer part of Huntsville and has modern activities to offer. Such as spas, boutiques, a cycle bar, and innovative eateries. Homes are beautiful and hand designed. People are friendly and welcoming here and neighbors can be seen interacting with each other all the time. There are two elementary schools, two middle schools, and one high school, all with great ratings. The community is diverse here and there is often an event or festival going on.
11. Old Town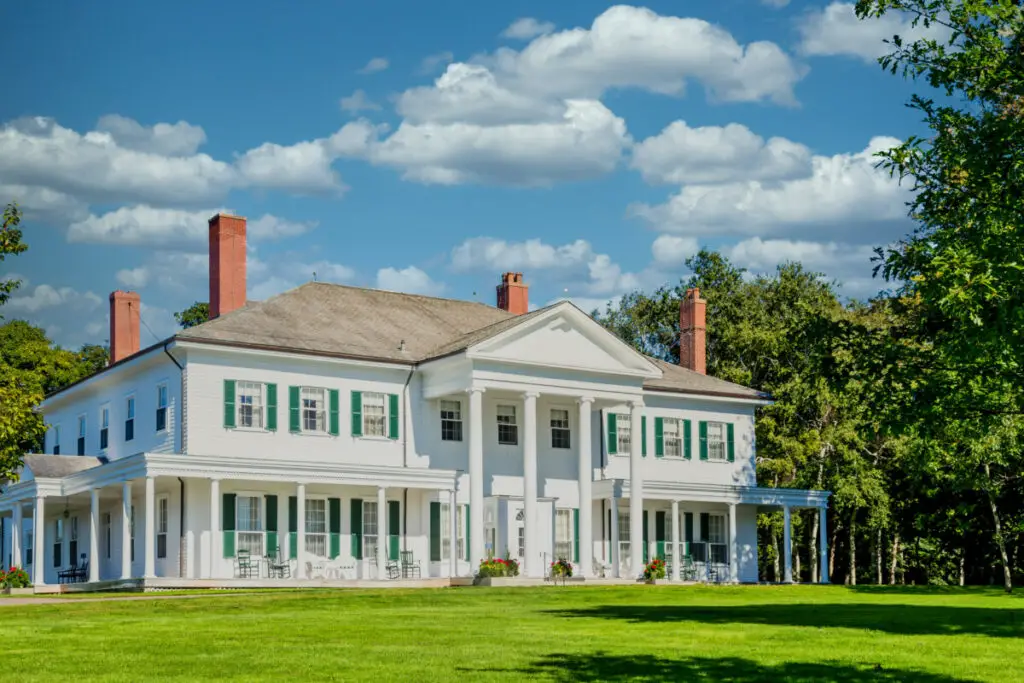 Old Town is exactly what it sounds like. This is a historical part of Huntsville and a great place to live. Old Town has been revived over the decades and has become a destination spot for many. Two hundred-year-old Colonial-style homes and old trees line the streets. It is a smaller area but it still has excitement to offer like cultural restaurants and a theatre. Old Town is a walkable neighborhood with parks and many places to hike or bike.
12. Twickenham Historic District
Twickenham Historic District is beautiful and full of old homes. It is home to the most Antebellum-style houses in Alabama. You can learn about the neighborhood's history in the Weeden House Museum. Some buildings and houses here are over 200 years old. Twickenham Historic District is very green and welcoming to families. This area is compared to the beauty and history of New Orleans and is a very popular place to visit. There are sidewalks everywhere making it an open and easy-navigate neighborhood.
13. Williams Pointe
Williams Pointe is a very new area of Huntsville. It is modern and beautiful and offers some great places to live. The homes and apartments here are elegant and the community is mainly middle class. It is a great area for families with its many parks and schools. It is close to the Dallas W. Fanning nature reserve where you can play pickleball, swim, golf, and play tennis. t truly has an activity for all ages. Williams Pointe has become very popular and homes here are a little more expensive. It is a close community and they often host events.
Huntsville Alabama is a beautiful place to live. There are so many amazing neighborhoods to choose from, each one unique that can offer a fun and fulfilling lifestyle.
This neighborhood would be a fantastic place for you and your family to call your home. Definitely consider moving to Williams Pointe, Alabama if you want a great place for your family to live!