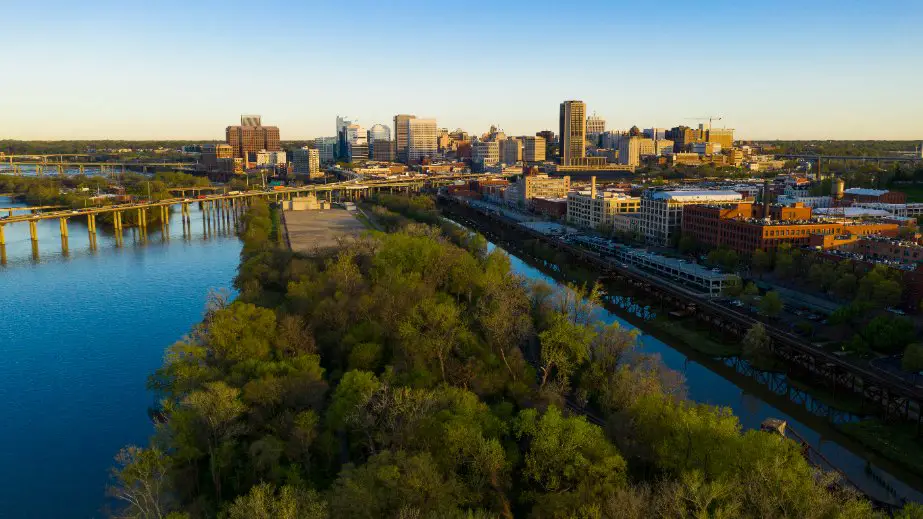 Richmond, Virginia is a gorgeously green city, with vibrant city life. This urban hub is the home of many, however, for someone with a family, there are some key spots that should be looked into.
1. Bellevue
Bellevue is a wonderful spot for a family who loves the outdoors! The Bellevue is located a ten-minute drive north of downtown Richmond. It is also located near two big and well-known parks: Bryan Park and Lewis Ginter Park. Bryan Park is known for being an incredibly massive park, sitting at about 262 acres of biking and hiking trails. The Lewis Ginter Park is well known nationwide for being ranked second out of ten best public parks by US Today. This park has a treehouse, places children can dig, and a great playground. During the holidays, there are about half a million lights. They also host huge events like the New Year's Eve Family Frolic.
The homes in this neighborhood cost around 276,000 dollars. According to Niche, the people that live there are diverse and have moderate political views. They also have moderately decent public schools.
2. The Fan
The Fan is a neighborhood that is well established. The homes in this neighborhood are from the late 18th century and 19th centuries. The way the streets are shaped makes it so children can frolic, bike, walk, and play freely. There are a lot of smaller parks nearby, which makes it beneficial for little ones needing some outside fun! Education-wise, there is a variety of options. There are a variety of public schools to enroll in, but if that isn't what a parent wants to do, a person can enroll their children in some nearby private schools. It also is central to a lot of shops and restaurants, so the social life in this neighborhood is remarkable.
3. The Museum District
The Museum District is similar to the Fan but has some key differences that are worth mentioning: the price, the location, and the diversity of people and activities. The price of homes within this district is around 371,296 dollars with renters paying about 1,151 dollars a month. The Fan is known for being higher in price, so this is a steal for someone looking to live in a home that is reminiscent of the 18th or 19th century.
The location of the Museum District is positioned perfectly for someone who is looking for a walkable lifestyle. It is about 5 minutes from different shops, restaurants, and museums. In fact, it is near three big and well-known museums: the Science Museum of Virginia, Children's Museum of Richmond, and Virginia Museum of Fine Art. Beyond all the options of places to go, there is a plentiful number of schools that a person can send a child to. The people within the Museum District are also known for being diverse in age, education, and family size.
4. Church Hill
Church Hill is one of the oldest neighborhoods in Richmond. It is enriched in history. The Historic Richmond Foundation bought about 200 properties and is in the process of restoring them. There is even a place well known in American history nearby called the St. John's Episcopal Church where Patrick Henry made a profound statement.
Other than the historical value of this neighborhood, there is a lively social life and a plethora of opportunities for residents. The Church Hill foundation offers many activities, like a candle walk, Hogtoberfest, and an Irish festival. There are also a variety of parks nearby that are renowned for being high quality, including a few dog parks. The schools here are rated decently and there are plenty of options for families to choose from. The cost of a home here is about 336,838 or about 1,221 a month if renting.
5. Bon Air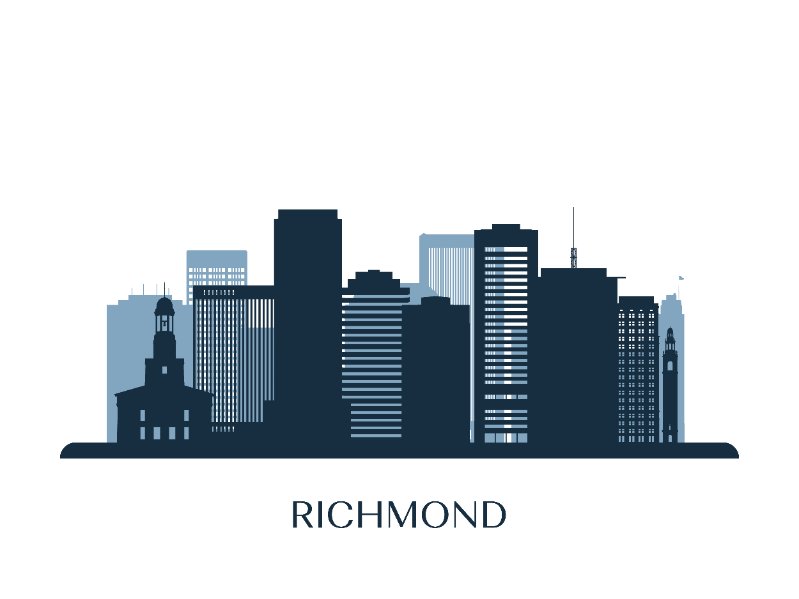 Bon Air is an astoundingly excellent choice of a place to live within the Richmond area. It is on the outskirts of Richmond and Chesterfield, so the residents enjoy the benefits of both communities. It is well established in the community, as this neighborhood has been around since the late 1800s.
Some of the aspects of the neighborhood contribute to creating a comfortable feel: the design of the neighborhood, the people, and the availability of jobs. The neighborhood is designed to be easy and pleasant to walk around, which makes it perfect for family walks and exploration. It is reported to have a balance of children, young adults, adults, and older folks. This can lead to the neighborhood having a wonderful, interlocked community. The schools are also renowned for having remarkable education quality.
One of the most notable benefits of living here is the price of the homes and the average income of the people who live there. The average cost of homes here is 241,000 dollars. This is only a little higher than the national average of 217,500. As if this is not good enough, the average income of people in this neighborhood is around 80,000 a year. This fact paired with the income levels of the people that live here can lead to a comfortable life in a wonderful place.
6. Westhampton
Westhampton is a wealthy neighborhood that has a small population. This neighborhood has many homes that are large in size, with an average of 3-4 bedrooms per home. The average home cost is 500,000 dollars, which is astoundingly high! The people who live there also tend to have a higher income level. The residents make about 151,000 dollars a year. This wealthy neighborhood attracts many families as many different aspects are impacted by the financial comfort abundant here. Many residents have at least a college degree and the schools are ranked highly.
7. Monument Avenue Park
Monument Avenue Park is ranked highly by Niche as the number one place to live in Richmond. This neighborhood is smaller, around 1,000 people. However, there is abundant social life! The neighborhood is nearby many stores, shops, and restaurants. The homes in this neighborhood cost around 271,800 dollars. If someone wants to rent a home, then the cost is about 1,222 dollars a month. This neighborhood has a larger number of families with children that live there, which makes it perfect for young families!
8. Willow Lawn
Willow Lawn is another gem in the Richmond area. The Willow Lawn neighborhood is full of families, about a quarter of the neighborhood has children. They also have a significantly lower crime rate than other areas in Richmond, about 46 percent lower than the average. This neighborhood's cost is higher than the average, sitting at around 370,461 dollars or about 1,461 dollars a month. But the income levels of people that live in this neighborhood are also raised. The average yearly income for people in this neighborhood is 109,098 dollars.
9. Three Chopt
Three Chopt is similar to Willow Lawn. There is an even higher level of families with children in this neighborhood, sitting around 36 percent. This community is perfect for people who desire a close-knit community with opportunities for their children to make neighborhood friends. The average cost of homes in this neighborhood is 513,806 dollars or about 1,324 dollars a month for renters.
10. Stratford Hills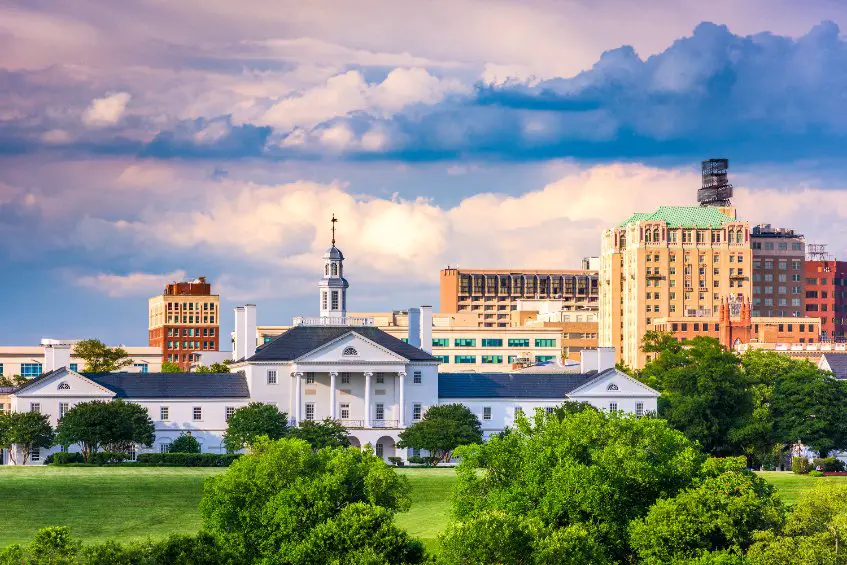 The Stratford Hills is a larger community with about 5,000 people. The cost of homes here sits around 273,218 dollars or about 1,475 dollars a month if a person chooses to rent their home. The majority of people in this community own their homes. They also make around 91,467 dollars a year, which hints that the job market is good as well. Around 20 percent of the community are families with children and a majority of people have a college degree. The education is also good!
11. Wilton
Wilton is a highly wealthy small community. The people who live in Wilton almost always own their homes, which are worth over a million dollars. The people who live in Wilton make around 240,000 dollars a year, which is exceedingly more than the average person. About one-third of people that live here have families with children. This neighborhood is full of wealth and comfort to match.
12. Malvern Gardens
Malvern Gardens is a community of a little over 4,000 people. The homes in this community cost around 354,902 dollars or about 1,379 dollars a month if you are renting. This community has a decent amount of people that have families with children. They also make a remarkable amount of income on average, sitting at about 98,680 dollars a year. Beyond these statistics, the community is friendly and has many stores and schools nearby to improve quality of life.
13. Stonewall Court
Stonewall Court is a smaller community of about 2,000 people with over a fourth of them having families with children. The cost of a home in this neighborhood is around 509,302 dollars or about 1,785 dollars a month for renters. Most people here have a college degree and make around 155,816 dollars annually. The schools nearby are decent as well, so this community is family-friendly and oriented.
These neighborhoods hold so much potential for families to thrive, grow, and make amazing memories! Richmond, Virginia is an amazing place to be.
Related Topics:
If you like the article above, here are some other similar articles you should check out!
17 Reasons Not to Move to Richmond, Virginia

9 Famous Celebrities Who Live in Richmond, Virginia

17 Reasons Not to Move to Virginia Beach, Virginia