Ventura County is home to some of the best neighborhoods to raise your children in California. With the Pacific Ocean at arms reach and lively communities, it's perfect for families to thrive and get involved in their environment. In these neighborhoods, you can find great schools and it's especially hard to get bored with everything that is available to do.
Here are the 13 best family neighborhoods in Ventura, California that guarantee safety, outdoor activities, and friendly neighbors.
1. Midtown
Midtown

is located just blocks away from Ventura beach and is quite the prime location for a family. In Midtown, there is the Pacific View Mall, Community Memorial Hospital, financial institutions, jewelers, furniture stores, travel agencies, and an abundance of restaurants to go to and shopping opportunities

.
Families in this neighborhood love being surrounded by so many fruit trees, and it is walkable to all the best places Ventura has to offer. You can walk or ride your bike downtown, and there isn't much traffic in the area, especially when you compare it to the rest of Southern California.
This neighborhood is very family-oriented and it's safe to raise children here. The residents are nice and make sure that their neighbors are checked up on regularly.
2. East Ventura
East Ventura

includes all of the city of Ventura located east of Victoria Avenue. This neighborhood is perfect for families, especially since there are so many days of sunshine here. The area has a very family-friendly atmosphere and is made up of spacious homes and even some mobile home parks for seniors. There are shopping centers, plenty of sports fields, bike/walking trails, a farmers market, and the list goes on.
It's just a few miles away from the ocean, so there are water activities that the kids can participate in as well.
3. Simi Valley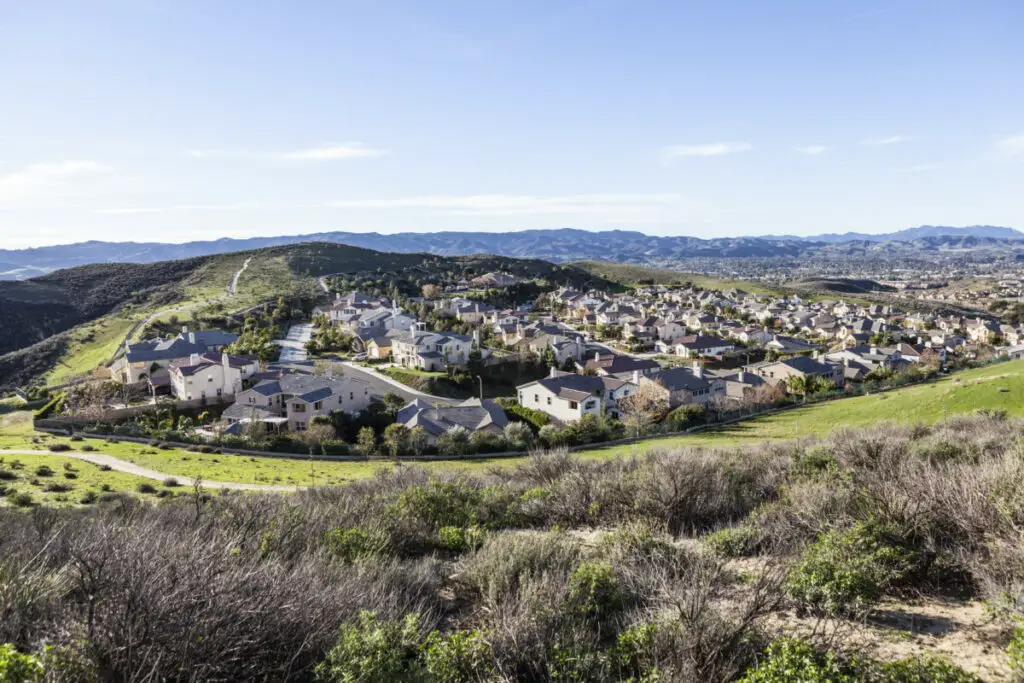 Simi Valley, placed near Thousand Oaks, has been ranked as one of the happiest places to live in the US multiple times. There is a strong and diverse culture present here, and the neighborhood has a unique history that goes way back. It is one of the safest places to live in California, and the community prioritizes making it a friendly atmosphere

for families. For education options, children have great choices because there are some of the best schools in the state located here.
Simi Valley has great places to eat and excellent weather. Throughout the year, it typically stays between 40 and 80 degrees Fahrenheit, even in the middle of the summer.
4. Casa Conejo
People love Casa Conejo

because it's family-friendly, quiet, safe, dog-friendly, and clean, there's a sense of community, and the people are enjoyable to be around. In this area, there's always something happening that will keep your family busy and active.
For example, it's close to several beaches and trails

, and there are always events to involve yourself in like bike races and various church activities. Locals say that everyone is very friendly in Casa Conejo, and you tend to meet new people every day. When people move away from Casa Conejo, they often can't resist moving right back.
Most residents of this neighborhood enjoy gardening, going for walks, camping, cooking, seeing live music, and volunteering.
5. West Side
The West Side, also known as "The Avenue

", sits between the Ventura River, the Pacific Ocean, and Ventura Hills. This neighborhood is a vibrant community known for its deep-rooted history. It's a great area with its walkable distance to the beach or downtown. The locals of the West Side neighborhood enjoy the authentic Mexican food, the bohemian art renaissance, and the different trails accessible.
You can see all of its beauty along The Ventura River Trail that attaches Ventura to Ojai and starts on the West Side. Another trail available on the West Side is called the Selby Trail, which is on private property but is open to public use. You are guaranteed to stay entertained living in this neighborhood.
6. Ojai
Ojai

has great public schools, it's safe, and it's fairly diverse. It's a small town tucked inside a valley, so you are away from the busier side of Ventura. The people here are very friendly, care about their community, and get to know each other well. Surrounded by the mountains, there's hiking that's accessible and available, bike/walk trails, and it's overall a peaceful area. If you are in touch with the environment, Ojai is the place for your family. Here the residents

are more earthy and love to be in tune with nature.
Ojai is guaranteed to fit your family's needs with its creative community, nearby beach, and smaller-town feel. With the orchards in Ojai, you can admire the beauty of all the trees and enjoy a variety of fresh food.
7. Downtown Ventura
Downtown Ventura has a lot to offer for families of all kinds. It's notorious for the lively culture and strong sense of community that exists. In this area, there are many artists and family-owned art galleries

, bars, and restaurants. With only a two-block walk, you can get to the shore in no time and enjoy a beach day as often as you'd like. There are also hiking and biking trails and endless shops to check out.
Families love living Downtown, and you can find everything you're looking for in this spot.
8. Thousand Oaks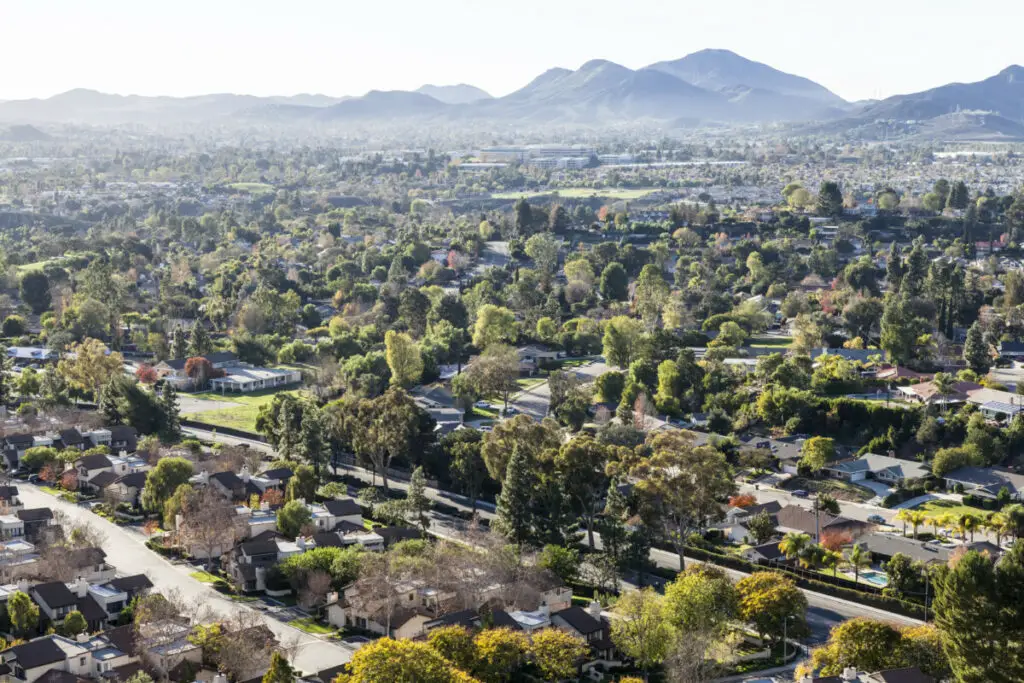 Thousand Oaks

is known as one of the best places to raise families in Ventura County. Aside from the A+ schools in the area, there are scenic views atop the hiking trails here. Residents of Thousand Oaks would describe it as neighborly and clean with lots of trees. Shopping is available in The Oaks Mall, various small businesses, and more. The homes are nice and it's generally a relaxed neighborhood.
This part of Ventura County is generally safe and has a welcoming environment.
9. Camarillo
Camarillo

can be found between Oxnard and Thousand Oaks and is only seven miles away from the Pacific Ocean. Families thrive here because of the great schools and community sports programs. People love the overall atmosphere and the gorgeous weather. If you and your family move here, you can expect to run into friendly members of the neighborhood and notice that people tend to get to know each other and have a good time.
Camarillo is more affordable than most of Southern California, and there's a largely safe feeling around town. In this area, there's a unique mix of rural and agricultural communities with historical roots and a flourishing community with hints of modernity.
10. Silver Strand
Silver Strand

is located just southwest of Oxnard and Camarillo, and it is on the coast. This beach neighborhood is right along the Pacific Ocean, which is perfect for families who love the beach and want to go daily. Not only is it in a superb location, but the people make it a favorable environment. In Silver Strand, it won't be hard to search for community events or quality restaurants. Kids play outside often, yards are well-kept, neighbors are welcoming, and it's very dog-friendly.
The people of Silver Strand look forward to holidays because everyone has a lot of spirit on these big days. For example, residents will always have something exciting to say about the Fourth of July celebrations and the boat parades.
11. Pierpoint
Pierpoint

is found west of Ventura Harbor. In this neighborhood, you will find shopping, restaurants, beach access, bike paths, and so much more. As it is next to Seaside and the Ventura Keys, the beach and ocean are just a short walk away, and you will most likely be able to see them from your house.
For children, there are nearby parks, daycares, and highly-rated preschools. Pierpoint has plenty of options for childcare for parents who work full-time, and there are endless activities accessible outside.
12. Ventura Harbor
Ventura Harbor

is where you'll find a small boat harbor, commercial fishing fleets, and a variety of shops. This is one of the best spots to kayak in Southern California, and living right by the beach gives families a number of activities available to choose from.
This harbor is the primary departure point for Channel Islands National Park. In the Channel Islands, you can go diving, kayaking, hiking, mountain biking, and camping. It's safe to say that families have a lot of fun living in the Ventura Harbor neighborhood.
13. Moorpark
Just north of Thousand Oaks, Moorpark

offers residents well-ranked schools for children and a quieter suburb feel. It's a safe area with not too many visitors, which is a pro for most people. This is a perfect neighborhood for families that desire to live in a more relaxed place that's not as highly populated as the downtown areas of Ventura.
In Moorpark, there are a large number of parks and trees that make it beautiful to walk around. People enjoy the creek that runs through, and this area offers a great community college that has a zoo and observatory. As a smaller community, the vibe is very family-centered here.