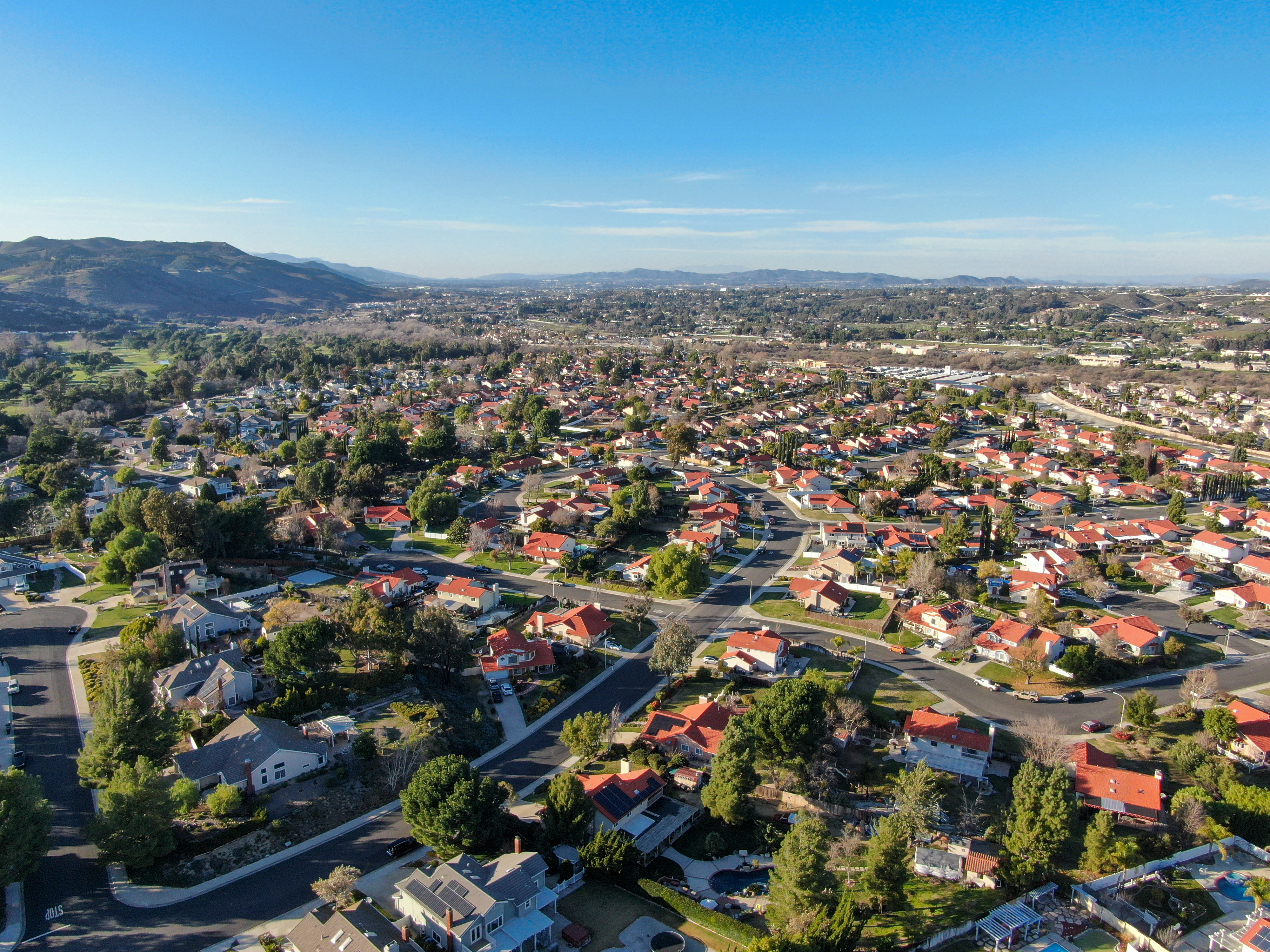 Temecula, California is a wonderful place to raise a family, as it has access to top-ranking schools, beautiful parks, and walking trails. Temecula has over twenty alluring neighborhoods, making it difficult to pick which one to live in.
Below is a list of the thirteen best family neighborhoods in Temecula, explaining in great detail why they earned their position on the list.
1. Vintage Hills
The first on our list is the Vintage Hills neighborhood. Vintage Hills is a great family neighborhood as it is located in the perfect area for all levels of education. No matter the age of your children, they will be able to make it to school on time with the neighborhood's convenient location.
If your Vintage Hills home does not have a swimming pool, do not worry. Vintage Hills has access to two pools, which your family is sure to love. One of the pools is a part of the clubhouse that can be rented for various activities.
Vintage Hills is a two-minute drive or a thirteen-minute walk to Vintage Hills Elementary School. This elementary school has great reviews and is rated higher than other schools in California are. Vintage Hills Elementary is rated high in academic progress, test scores, and equity. Students at this school perform better and have higher test scores than California's average.
Temecula Middle School, which is also a two-minute drive or thirteen-minute walk, is located just across the street from Vintage Hills on Meadows Parkway. Temecula Middle School has even higher reviews than Vintage Hills Elementary. TMS is above average compared to the rest of California.
Vintage Hills is a bit further from the local high school, however, it is only a five-minute drive. Temecula Valley High School is known for having above-average test scores and preparing its students for college. TVHS has division one athletes and is most known for its wrestling champions.
In addition to being located perfectly for schools, Vintage Hills is also near two local parks. The closest park is across the street from Temecula Middle School. This park is named Meadows Park and is a ten-minute walk. The second park is Pauba Ridge Park, which is a twenty-minute walk. Although Pauba Ridge Park is twice as far, the walk may be worth it as it features beautiful rolling hills and a zip line for children to enjoy.
2. Crowne Hill
Second, on the list is the Crowne Hill neighborhood. Crowne Hill is a great place to raise a family as it is regarded as one of the most family-friendly neighborhoods in Temecula. The Crowne Hill community is located between Winchester Road and Temecula Parkway. Similar to Vintage Hills, Crowne Hill is in the perfect location for all of the top-rated schools.
Crowne Hill Elementary School is located on Old Kent Road and is a three-minute drive or a twelve-minute walk from the neighborhood. This elementary school has reviews that are very similar to that of Vintage Hills Elementary School. Crowne Hill Elementary is a top-rated school and provides students with proficient education.
Children in the Crowne Hill neighborhood will attend Temecula Middle School and Temecula Valley High School, just as those in the Vintage Hills do. The middle school is about a twenty-minute walk or a four-minute drive. The high school is an hour-long walk or a seven-minute drive.
The Crowne Hill neighborhood is an excellent place to raise a family as there are many children throughout the neighborhood. No matter where you live in Crowne Hill, you are sure to find people with children the same age as your kids. Your family will never be bored as they will have friends all around them and Crowne Hill Park right in the neighborhood.
3. Auberry Place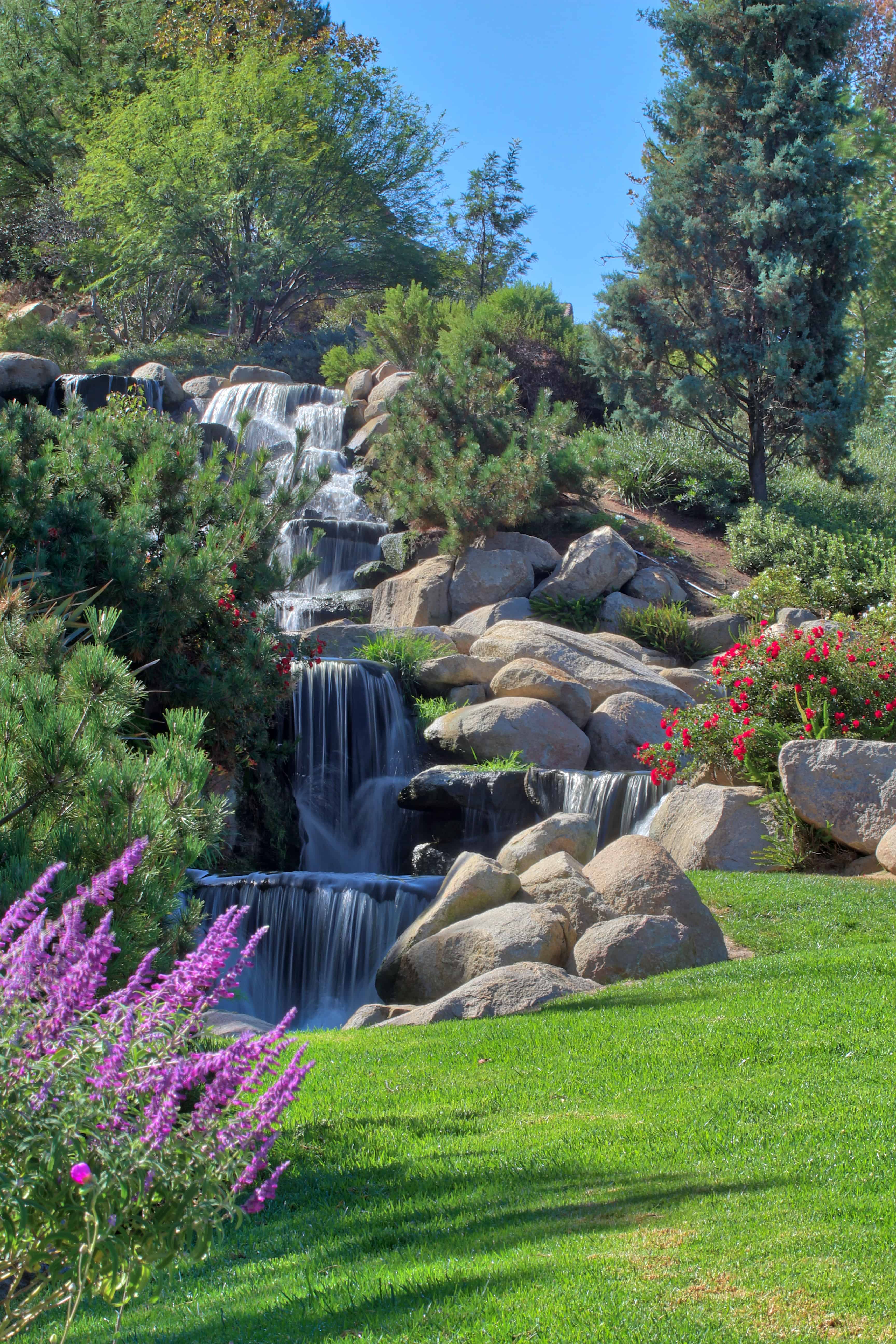 Auberry Place is third on the list because it is an excellent family neighborhood. Auberry Place is a private, gated community located in the Redhawk community. This neighborhood was established in 2002 and by 2003 its construction was completed. Auberry Place is located in Temecula with the Pechanga Indian Reservation and Murrietta at its borders. This family-friendly community has open green fields and makes use of the rolling hills Temecula has to offer.
Tony Tobin Elementary is the school children in the Auberry Place neighborhood attend. Tony Tobin is located on Morgan Hill Drive and is a five-minute drive or a forty-minute walk. This school has test scores that are well above average for the state and is an overall above-average school.
Children in Auberry Place will attend Vail Ranch Middle School which is a five-minute drive or a twenty-five-minute walk. Like the elementary school, Vail Ranch is an above-average school, which is sure to prepare your child for high school.
Teenagers will attend Great Oak High School if they are living in Auberry Place. This high school is ranked the highest out of all the public high schools in Temecula. Great Oak High School is competitive in both athletics and academics, and the education it provides is impeccable. Great Oak was listed in the top 1,000 high schools in all of America.
4. Chardonnay Hills
Fourth on the list is Chardonnay Hills. Chardonnay Hills is a beautiful and family-friendly neighborhood. This neighborhood is older than some of the others on this list, as it dates back to 1990. Although it is an older neighborhood, Chardonnay Hills has continued to develop and is all up-to-date.
Chardonnay Hills is in a great location for schools, particularly for elementary schools. In addition, it is possible to walk to many stores and restaurants from the neighborhood.
Children in Chardonnay Hills attend Rancho Elementary School, which is a four-minute drive and less than a twenty-minute walk. Rancho Elementary School has a lower overall rank than some of the other elementary schools in Temecula, but it is about average for the state.
Margarita Middle School is a five-minute drive or a forty-minute walk. Margarita Middle School has an above-average rating for the state. MMS prepares middle schoolers for high school and produces excellent test scores.
Temecula Valley high School is a six-minute drive or a forty-five minute walk from Chardonnay Hills.
Chardonnay Hills is a wonderful place to move if you have a family. The Chardonnay hills neighborhood is a gated community that is sure to keep you and your family safe.
5. Harveston
Fifth on the list is Harveston. Harveston has always been a family-favorite neighborhood. The community of Harveston is located surrounding Harveston Lake, which is a lovely place to spend time with your family.
Harveston Lake is a beautiful Master Planned Community nestled in the city of Temecula, California. A quiet lake community with a hometown feel ideally located just minutes from the 15 interstate and 215 Freeway. The community is home to approximately 1,621 single-family homes and condominiums, as well as 300 apartments.

HarvestonNews
Harveston is loved by families because it provides easy access to entertainment such as fishing, playing at the park, or just taking a stroll through Harveston Lake.
6. Meadowview
Meadowview is sixth on the list. Meadowview is a bit pricier than the other neighborhoods on this list because the houses are primarily custom-built.
If your family is lucky enough to move into this community, then your children are sure to enjoy the large backyards where they can run around and play. In addition, there is a park right outside the neighborhood, which is easily accessible no matter where you live in the neighborhood.
Meadowview is great for families, and there are even private walking trails that you can spend time with your family on.
7. Rancho Highlands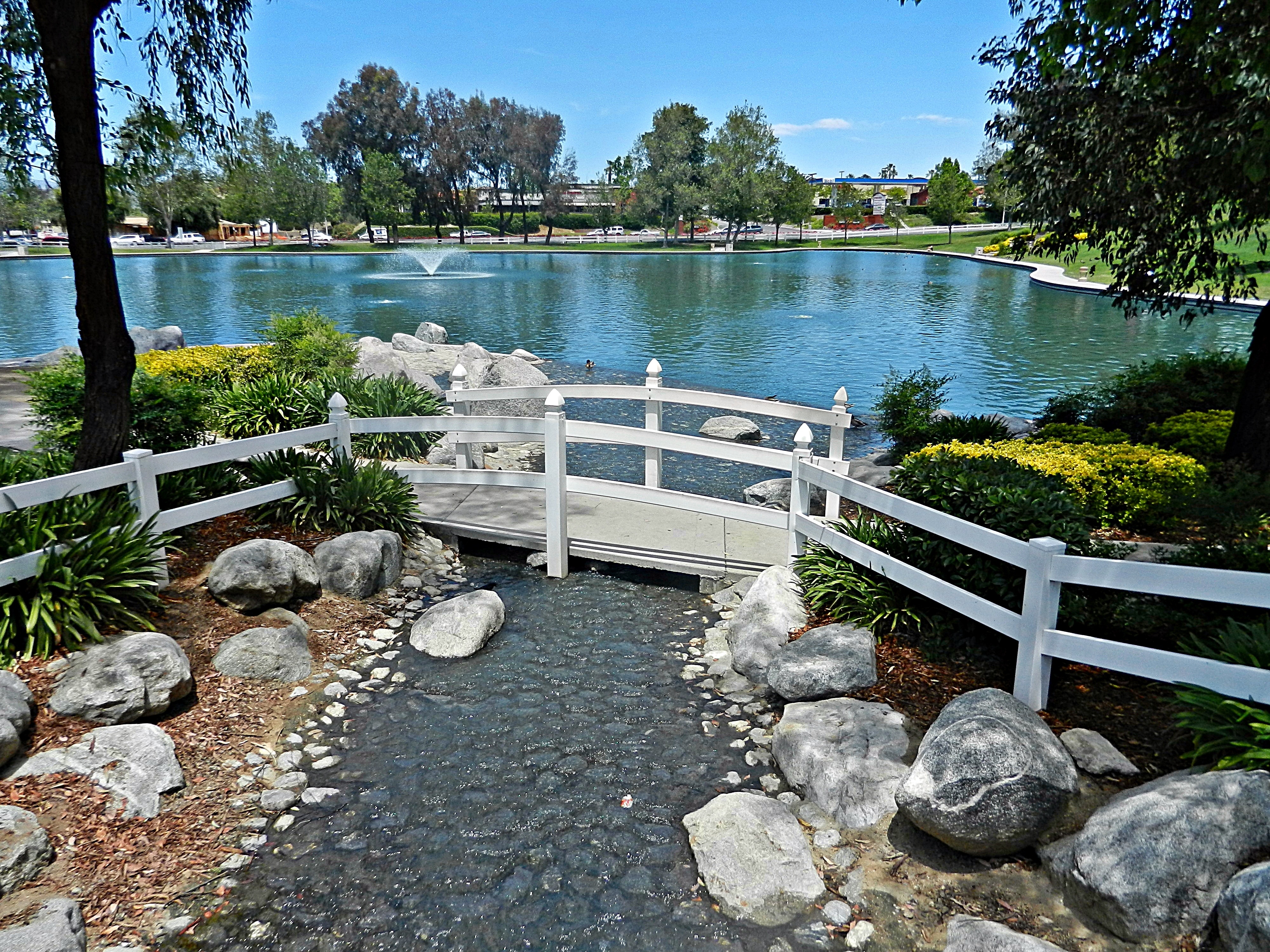 Rancho Highlands is seventh on the list. Rancho Highlands is located on Ynez Road, right across the street from one of the most popular landmarks in Temecula, the duckpond. The duckpond is where families go to spend their time as it provides a great place to make memories and have some fun.
Rancho Highlands has its own private park that is only for residents to access. This makes it the perfect meeting place for your children to make new friends.
Although many members of the Rancho Highlands community are older, there are still many children to befriend your kids. In addition, there is quick and easy freeway access which is perfect to get your kids to all of their activities. If you and your family are moving to Temecula, then Rancho Highlands should be highly considered as there are many activities, restaurants, and stores all around.
8. Morgan Hill
Eighth on the list is Morgan Hill. Members of the Morgan Hill community enjoy a private, three-acre community center with a spa, swimming pools, game room, tennis courts, fitness center, two ballrooms, and outdoor fireplace lounge. Your family is sure to love these amenities.
Morgan Hill is in the hills of Temecula, near the wineries. Because of the location, the homes come with beautiful views looking out upon Temecula. Families are encouraged to live here due to the activities and entertainment that are available near the neighborhood.
9. Temeku Hills
Ninth on the list is Temeku Hills. Temeku Hills was built around a golf course, which can provide endless entertainment for your family. Temeku Hills is affordable yet still comes with great amenities such as a clubhouse with a banquet room, exercise classes, driving range, gym, game room, tot lot, heated pool, and Jacuzzi.
Amenities such as these are difficult to top. Your family will never have to be bored as the clubhouse offers so many activities.
10. Wolf Creek
Tenth on the list is Wolf Creek, which has nearly 2,000 homes spread across 14 neighborhoods.
Wolf Creek residents have numerous amenities, such as swimming pools and spas, fitness center, outdoor barbecues, clubhouse, and more. Nearby, you can also find other family-friendly amenities, including a splash park, library, bike paths, and two large city parks within walking distance, which are Pala Community Park and Kent Hintergardt Park.

MyWolfCreek
As you can see Wolf Creek is a wonderful place to raise a family.
11. Roripaugh Hills
Roripaugh Hills is eleventh on the list. It is a smaller community and consists of 439 homes. Roripaugh Hills is a great neighborhood for families as it is family-oriented.
Within the neighborhood, there are parks, swimming pools, walking trails, and tennis courts that your family can easily enjoy. In addition, Roripaugh is less expensive due to lower tax rates and HOA costs. For a family just starting out in Temecula, this could be the place for you.
12. Serena Hills
The twelfth on the list is Serena Hills. Serena Hills has large homes that may be expensive, but they are worth it. The beautiful homes are competitively priced, compared with the rest of Temecula.
Families are always welcomed in this neighborhood. Serena Hills residents love this neighborhood because it is safe, clean, and well maintained. Serena Hills Park is located right in the neighborhood, making Serena Hills the perfect place to raise young children.
13. Paloma Del Sol
Last but definitely not least on the list is Paloma Del Sol. This neighborhood has 1,976 homes laid across beautiful parks and trails.
Paloma del Sol is in the Temecula Valley Unified School District, which has continually posted high scores in school rankings. Many of the schools are designated as California Distinguished Schools. Neighborhood schools include Paloma Elementary and Temecula Middle School. Temecula Valley High School is less than a mile from Paloma del Sol. In addition, Linfield Christian School, a private elementary, middle and high school is located next to Paloma del Sol across Pauba Road.

PalomaDelSol
Paloma Del Sol is extremely family-friendly, as there are many families in the neighborhood. Quick access to parks, schools, and walking trails makes this a wonderful place for you and your family to live.
Related Topics:
If you like the article above, here are some other similar articles you should check out!
17 Reasons Not to Move to Temecula, California (Voted by the Locals)

Is There a lot of Crime in Temecula? (What You Should Know)

17 Reasons Not to Move to Steilacoom, WA