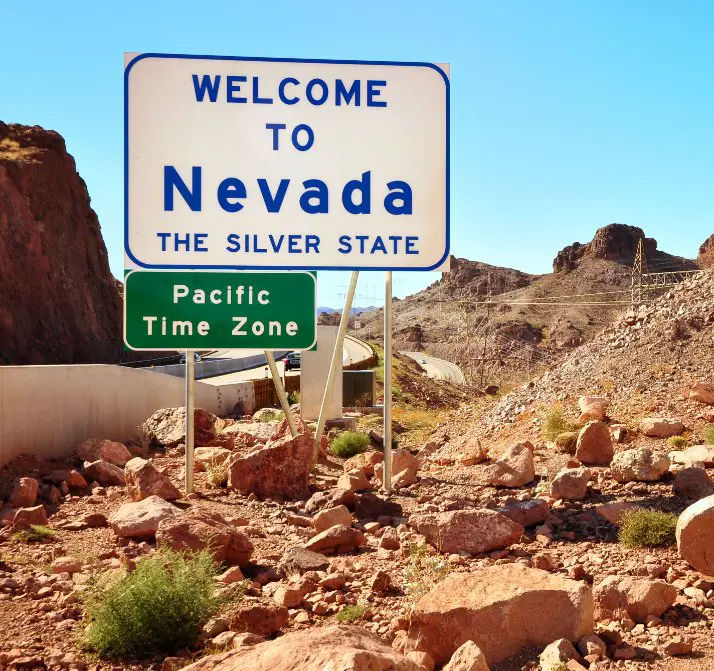 Are you considering moving to Sparks, Nevada? If so, you want to make sure you pick the right neighborhood for your family.
Here are the best family neighborhoods in Sparks, Nevada. Whether your family likes playing at the park, eating out, hiking, or just having your own space, there's something here for everyone. We'll also look at which schools are in or around some of these neighborhoods so that you can take them into account.
1. Calle De La Plata
Calle De La Plata is a quiet, rural, and family-friendly neighborhood in the north part of Sparks. The family homes here have two to four bedrooms and two to three bathrooms, and they sit on large lots of land, so your family will have plenty of space.
It's a largely car-dependent neighborhood, meaning you'll have to drive when you want to go somewhere, but you won't have to drive far.
Griffiths Canyon is close by, so you can easily take a short hike along the canyon to see some petroglyphs. On the west, you can find the Sugarloaf Peak Trailhead, which is another enjoyable and relaxing hike. Paving projects are in the works to increase accessibility through the mountains as well.
2. Sky Ranch
Sky Ranch, also in the north of Sparks, is more suburban. The streets are quiet and safe. A short drive can take you to a small commercial area, where your family can enjoy dinner at a restaurant.
You also have a number of parks to choose from, including Gator Swamp Park, Easy Canyon Park, De Cobre Park, and Desert Winds Park. These are all just a few minutes away, and you can pick and choose your favorite playgrounds and picnic areas, or you can use the sports fields.
Elementary students go to either Jesse Hall Elementary School or Bud Beasley Elementary School. Then there's Yvonne Shaw Middle School and Spanish Springs High School.
3. Oppio Ranch
The suburbs of Oppio Ranch make up a small patch of houses connected to Sparks via Pyramid Way, so it's away from all the bustle of the city but still easily accessible.
That's not to say you have to drive to get anywhere interesting, because there are several cool places within walking distance of the neighborhood. On a hot summer day, you can stop at the Melio Gaspari Water Play Park to cool off and have fun with the water features. On either side of that are the Pah Rah Interpretive Trail and the Sunrise Pavilion.
Other close destinations are the Spanish Springs Library, Spanish Springs Skate Park, and Lazy 5 Regional Park.
4. Wingfield Springs
Wingfield Springs

is a highly desirable community where you can have your space while still keeping your commute short. To one side of it is the Red Hawk Golf and Resort, and to the other is the Golden Eagle Regional Park

.
The Golden Eagle Regional Park hosts softball, football, kickball, soccer, and baseball games. You can take the family out to watch the games, or you can sign up the kids for the youth teams so they can play the games themselves.
Elementary students can go to Van Gorder Elementary school, which is one of the highest-rated elementary schools in Sparks. Middle school students go to either Yvonne Shaw Middle School or Sky Ranch Middle School, and the local high school is Spanish Springs High School.
5. Los Altos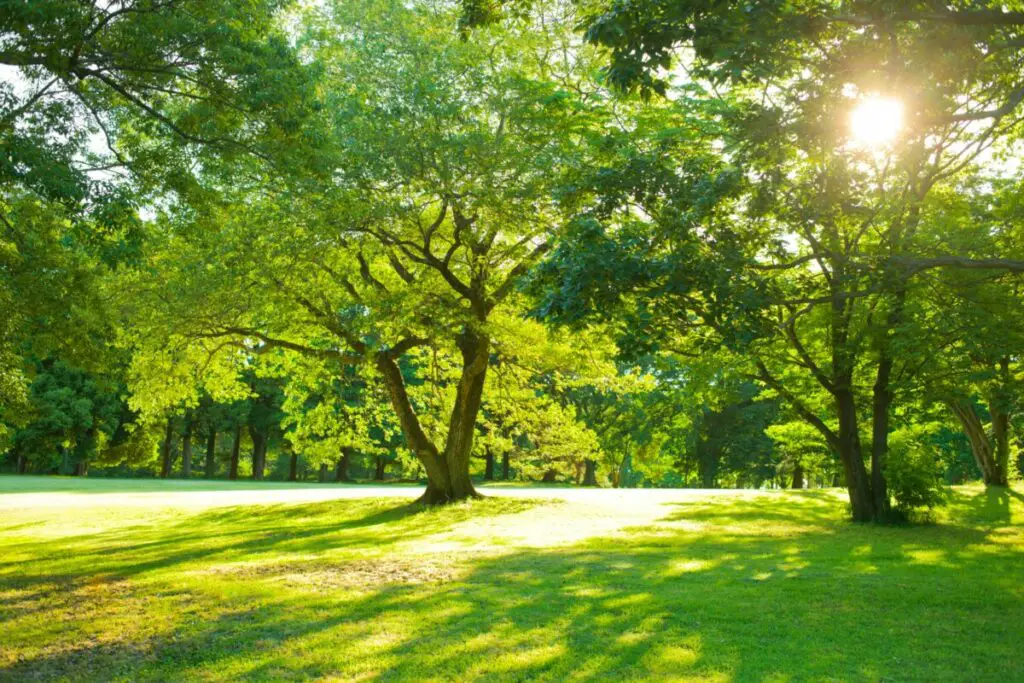 Los Altos is a suburban neighborhood around Los Altos Parkway, between Golden Eagle Regional Park and Pah Rah Mountain Park. There's a Grocery Outlet right in the neighborhood, so you can make a quick grocery run if you ever realize you're missing something and need to get it in a hurry.
There are also several places to eat out, including the Chinese restaurant Fortune Palace, the breakfast place Squeeze In, and DoughBoys Donuts.
Bodega Park Playground is right there in the northern half of the neighborhood, and you also have Kestrel Park and Coyote Springs Park nearby. If you live more towards the southeast, you might make frequent visits to Maldonado park. You might also visit there often if you have an elementary student because the Bud Beasley Elementary School is right next to that park.
6. Pioneer Meadows
The suburbs of Pioneer Meadows

house families of every size in single and two-story houses ranging between three to four bedrooms and two to three bathrooms. There are shops and restaurants nearby, including Raley's and Domino's, and many nearby parks.
You can find Pelican Park to the east, and to the west, there are the Lazy 5 Regional Park and Spanish Springs Skate Park. Then there's Silverton Shores Park on the southeast.
Schools serving Pioneer Meadows include the public Sky Ranch Middle School and the private Legacy Christian School. Purple Door Preschool is also nearby, as is Edward Van Gorder Elementary School.
7. Vista
Vista is a neighborhood on the eastern side of Sparks. Since it's on the outskirts of the city, you get the space you want as well as easy access to whatever you need from the city.
Shadow Mountain Park is one of the places you can go for recreation to use its hiking trails or multi-use sports fields. If you would rather have playgrounds from a park, go to Pah Rah Mountain Park, which has green space alongside its shaded playground.
Schools serving Vista include Katherine Dunn Elementary School, Lou Mendive Middle School, Maxwell Elementary School, and Spanish Springs High School. Edward C Reed High School is also nearby.
8. Eagle Canyon
Eagle Canyon is a suburban community in the north of Sparks. The roads are generally easy to navigate, and the houses have decently sized yards for kids to play in.
Nearby, you have Eagle Canyon Park, which has athletic fields, relatively new playground equipment, and picnic areas. Near that area are East Canyon Park and Desert Winds Park. Both have playgrounds and East Canyon Park has a baseball field.
The Just Kidding Learning Center is a local school for kindergartners. Other nearby schools are Jesse Hall Elementary School, Yvonne Shaw Middle School, and Spanish Springs High School.
You will also find that Winco, Save Mart, and Mcdonald's are all conveniently close to Eagle Canyon.
9. East of Pyramid
East of Pyramid is a suburban community in Downtown Sparks. The lots are a little smaller here, but you're closer to the action than in other neighborhoods.
Longford Park is nearby, with green spaces and room to play soccer and tennis. Then there's Populakidas Park, which has a playground, green space, and a pavilion. Right next to this park are Lincoln Park Elementary School and Dilworth Middle School.
If your family is into seafood, you might like to try Mariscos El Barco. Besides that, a short drive can take you to In-N-Out Burger, BJ's Barbeque, Black Bear Diner, or Sizzler's. There are lots of other restaurants as well, including McDonald's and Pizza Hut.
10. East Ranches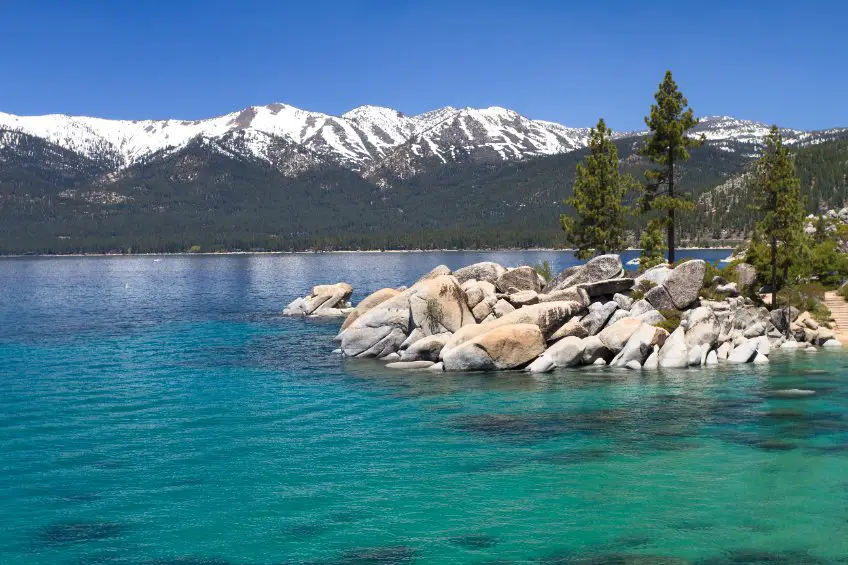 Way up in the northern reaches of Sparks, East Ranches is another neighborhood that will give you a lot of space. It's on the same road as Calle De La Plata, so you'll have the same sort of access to the hikes in the northern parts of Sparks, and you'll also be on a large lot with plenty of space for the kids to run around in.
It's ideal if you don't want to spend too much time in the city, but you can still access the city's amenities pretty easily via Pyramid Way.
11. D'Andrea
D'Andrea is made up of a cluster of villas as well as a suburban array of homes to the south of that. D'Andrea has close access to Goa's House of Noodles, which serves Chinese and Vietnamese food, as well as Murrieta's, a Mexican food place. You can also find Vino's Pizza and JJ's Sushi by Safeway.
Moss Elementary School, Diedrichsen Elementary School, and Mendive Middle School are both nearby, and a short drive can take you to Pah Rah Mountain Park or Antelope Ridge Park. Both have playgrounds, but you may prefer Pah Rah Mountain Park for its green space and shade.
12. North Marina
North Marina is a suburban neighborhood east of Highway 659. Katherine Dunn Elementary School is right at the heart of it. If your kids are younger, you can choose between two preschools on either side of the neighborhood: A Child's World, and McCarran KinderCare.
Van Meter Park is within this neighborhood, complete with green space, a playground, and a basketball court. Across the street from the park and a little way down, there's an ice cream shop for when you want a nice cold treat.
13. Shadow Mountain
Shadow Mountain is a suburban community right next to Shadow Mountain Park, a park with lots of various athletic fields and open spaces. It's also near Pah Rah Mountain Park and Les Hicks Jr Park, both of which will be enjoyable to younger kids who like to run around and play on playgrounds rather than do sports.
Nearby schools include Jerry Whitehead Elementary school, Diedrichsen Elementary School, Mendive Middle School, and Edward C Reed High School. A Child's World preschool is also close by.