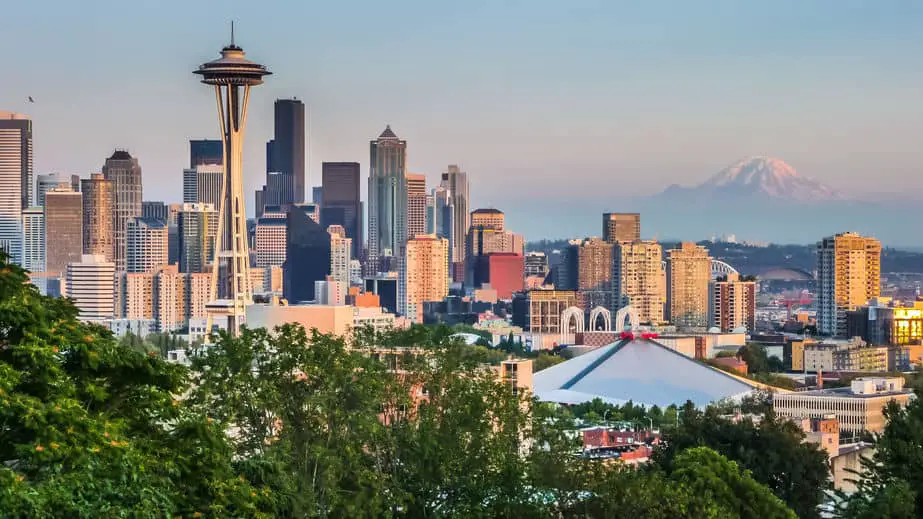 Seattle is a breathtakingly beautiful coastal city buzzing with all kinds of eclectic people, innovative shops, up-and-coming workplaces, and new exciting ideas. With big-name companies moving to Seattle and supplying it with a constant source of ever-growing wealth, it is no wonder that people continue to flock to this cultural center in the west with big dreams and excitement for their future and family. There are limitless opportunities to be had in Seattle and people know it and many are taking advantage of it. With that said, here are the best neighborhoods in Seattle for families.
13. Montlake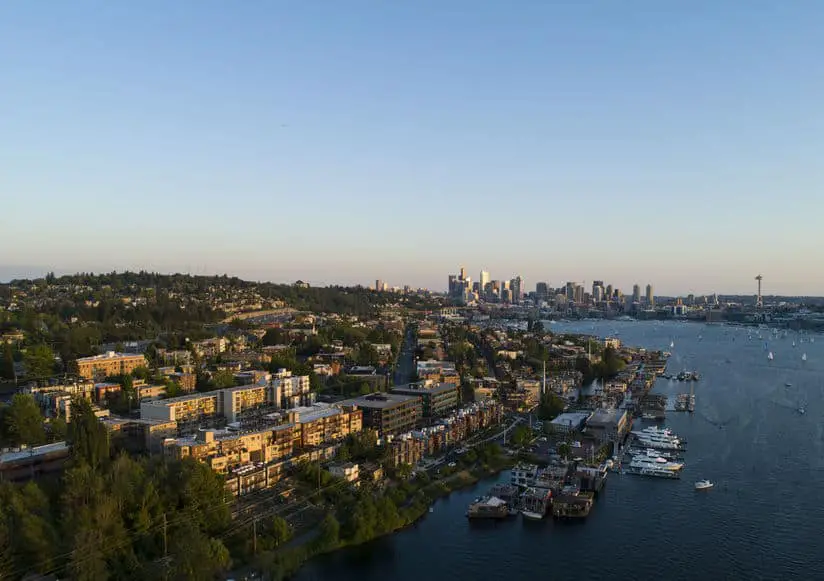 Montlake Seattle is a dense suburban area with plenty of children's parks and outdoor activities. With Capitol Hill just a few minutes away it is easy to soak up the fun and adventure of trying new foods and experiencing cute family-friendly shops. Washington Park Arboretum is a lovely grassy area for families to have a picnic or play fetch with the family dog. Most people commute to the Capitol Hill area for work as the neighborhood is mostly suburbia. Montlake takes thirteenth places because the median home value is around $1,000,000 which is not within many people's price range.
12. Loyal Heights
With highly-rated schools and plenty of natural green parks and playgrounds, Loyal Heights in King County is one of the best places to live in the state of Washington. This neighborhood with over 12,000 residents ranks as one of the larger areas to live in Seattle. Loyal Heights is diverse and full of all ethnicities and types of folks. Neighborhood events are very popular in this area and the education community is diverse with private school, homeschooling and public school all having a significant place in the area. A welcoming and family friendly community awaits those who choose this neighborhood.
11. Leschi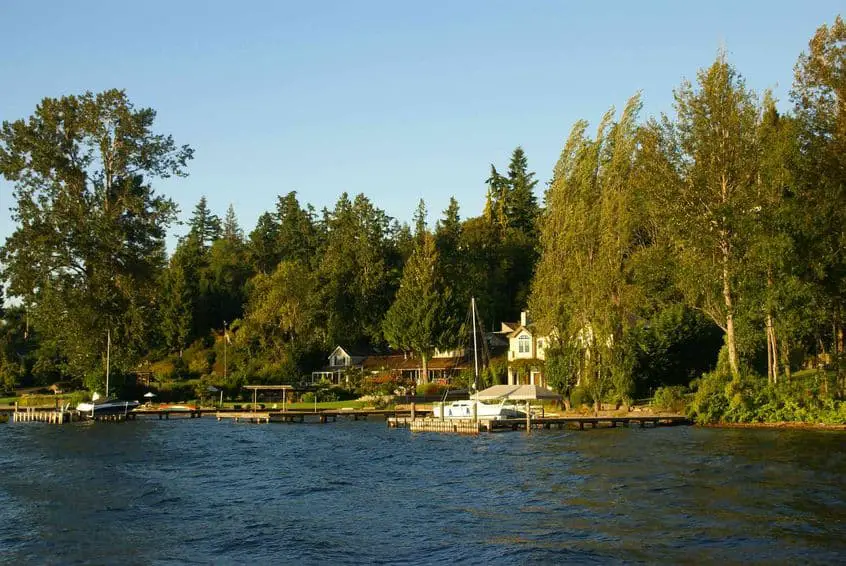 Nestled right up against Lake Washington Leschi offers scenic waterfront views and a large community of pet-friendly houses, bars, shops, and a short commute to downtown Seattle. Most people own their homes in this area, and it tends to lean liberal politically. Housing tends to be pricy, but the benefits of living in this area outweigh the costs with access to incredible public schools. With Lake Washington so close, boating and water activities are a favorite pastime in this community.
10. Bryant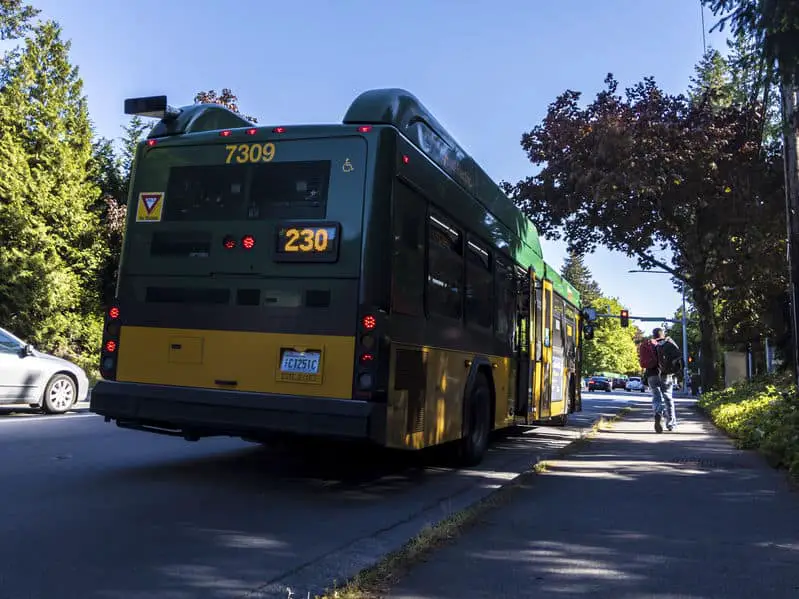 Byrant Washington has a very safe and secure feel to it. Residents in this area tend to be subject to less crime than surrounding areas and public transportation is safe and well monitored. The University Village Shopping Center is an incredible place to make new friends and have a night on the town. Biking paths and green spaces, and children's parks are plentiful. Downtown Seattle and the waterfront are both a short bus ride away making Bryant a safe, fun place to raise a family in Seattle.
9. Portage Bay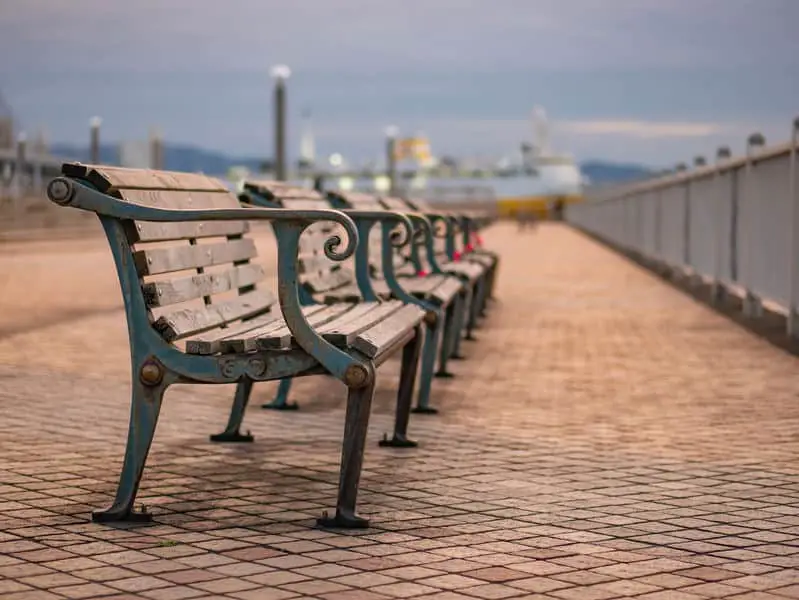 Located on a small peninsula right next to a beautiful bay area, Portage Bay has quick and easy access to exciting and original restaurants and is within walking distance to the shoreline. Portage Bay has beautiful water views from most houses in the neighborhood. Featuring an array of boathouses and family homes, this little neighborhood is a lovely place to refuel for the adventure of living in Seattle.
8. Sand Point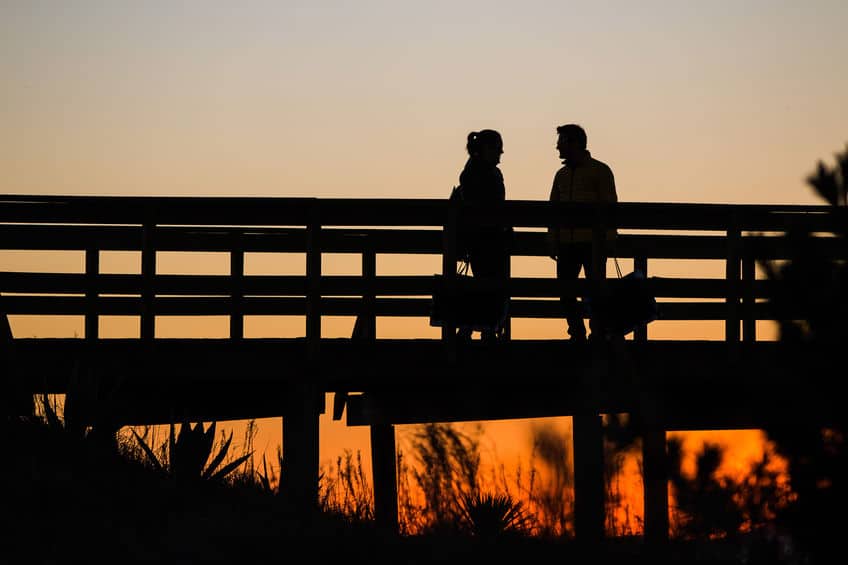 The neighborhood of Sand Point is a lush, manicured area to relax in the summer and raise a family along the shores of Lake Washington. Boating and watersports are popular pastimes in this area. Hosting barbecues and fun neighborhood events, residents call this one of the cleanest, quietest places to enjoy life in the Seattle area.
7. North Queen Anne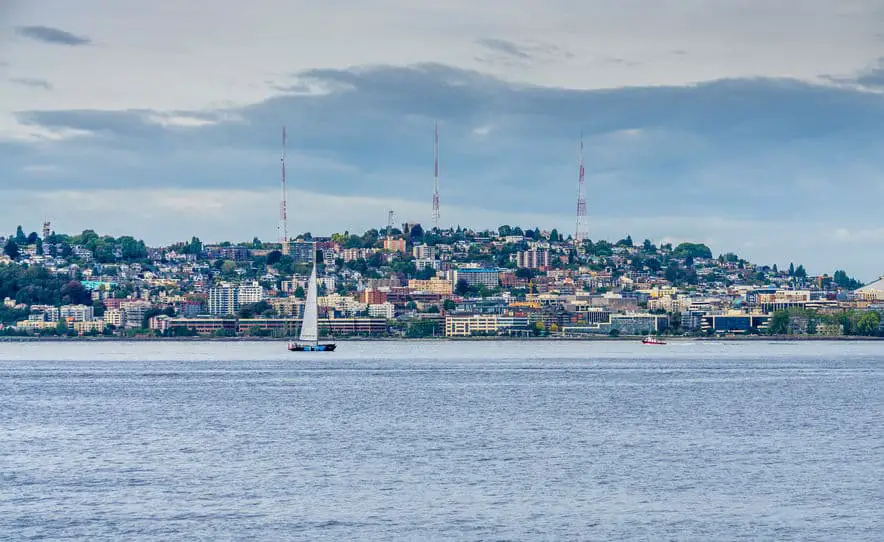 If you are looking for a quiet, hilly, small-town feel in the middle of a big city, then North Queen Anne is for you. The area boasts some highly rated private schools and direct access to Kerry Park a wonderful green area with beach access, art installations, a dog-friendly atmosphere, and the best view in the city to see the Space Needle and Urban Skyline. The area breathes with the lifeblood of what Seattle is–green and full of beautiful people and opportunities.
6. Lawton Park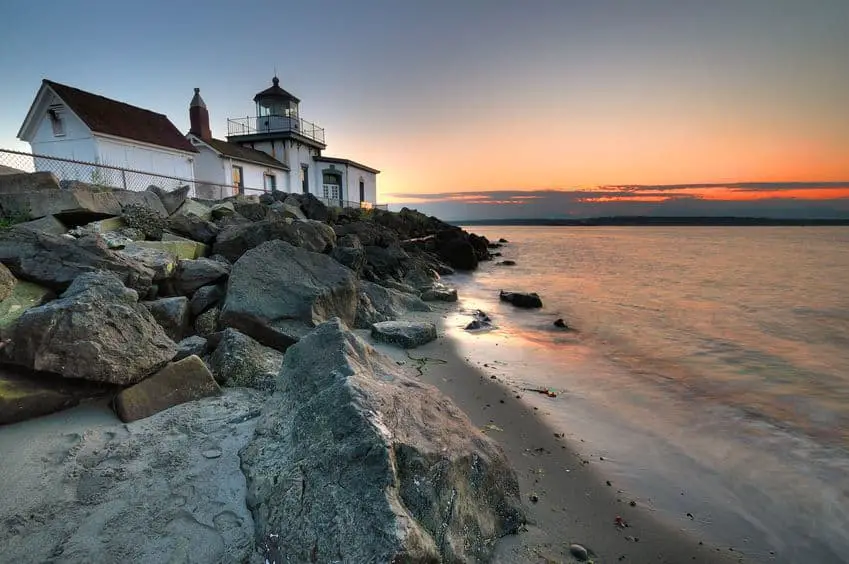 Lawton Park is a lovely, safe little neighborhood in the Seattle Area right next to Discovery Park. This park offers green expanses to play and meet up with friends and family. Housing is mixed with ritzy real estate kiddy corner to more affordable options like apartments and condos. Real estate in the area has recently improved, making it a popular place to live. Fishing, biking, and other outdoor beach activities make this a wonderful place to teach kids to love fresh air.
5. Ravenna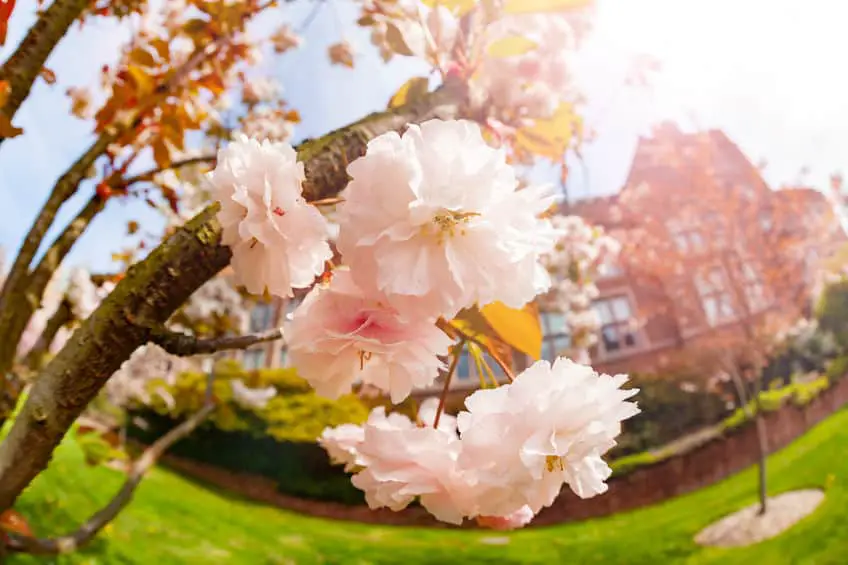 Ravenna Washington is suburbia just steps away from urban Central Seattle. Located within walking distance to most schools and shops, this area is wonderful to commute and exercise at the same time. Residents in this area are diverse and educated from all walks of life. The area has a very safe feel to it and is ideal for families who enjoy trying new foods at the many restaurants and exploring the nearby city.
4. Westlake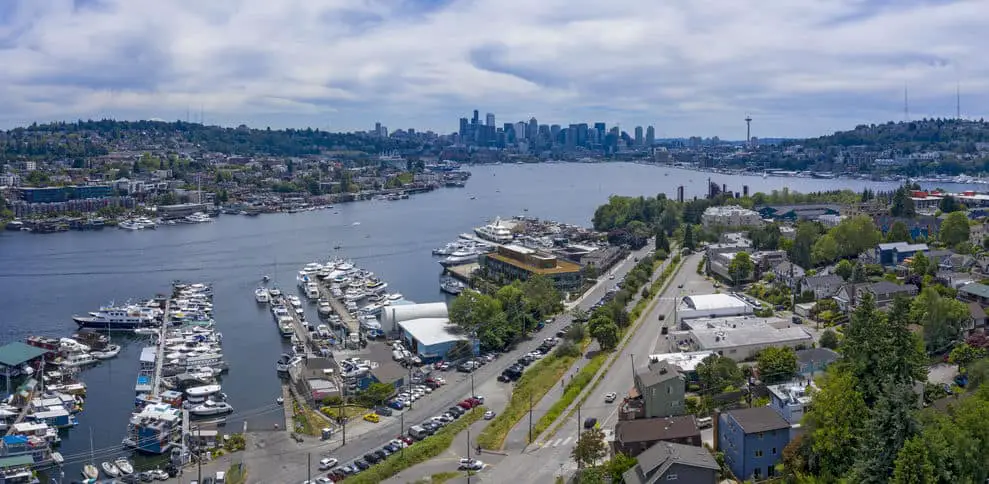 Westlake Washington gets its name from being on the west shore of Lake Union in Seattle. The neighborhood is adjacent to Westlake Park which is the hub of downtown shopping in Seattle. This neighborhood is near many high-paying and successful businesses. If your family is looking for a densely modern, urban feel for living, Westlake is your area. Westlake also offers a bike trail and rented bicycles for a day of family fun spent at Union Park.
3. Laurelhurst
This area is known for its incredible family-oriented, socially involved community events– not to mention the breathtaking sunsets. It is an affluent and educated area with most residents holding a master's degree or higher and working in the big city. Laurelhurst is over one hundred years old and the architecture shows it. Many of the historic homes hold an awe-inspiring classical beauty that only old wealth can give. Laurelhurst is right near Washington University and the college students roaming the streets brings a fresh young feel to the area. Hosting Seattle Children's Hospital and beautiful waterfront homes, it is no wonder this neighborhood takes third place on our list.
Madrona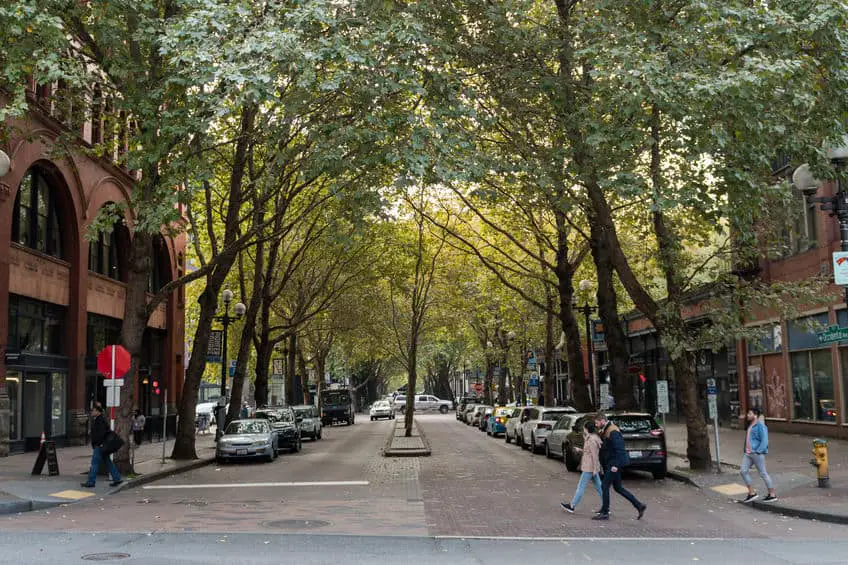 Madrona is one of the very best places to live in Seattle. Fifteen minutes from downtown Seattle and with more restaurants than you could visit in a month within walking distance, this area breathes with class and serenity. Bountiful playgrounds and green areas make this neighborhood feel spacious and safe. Garfield High, the local high school, is rated as one of the best schools in the state with excellent educational and athletic programs. Clean living is an important aspect of Madrona and health is a top priority. This is a very physically active community and the many running paths and green spaces make for a healthy, safe community to raise your family.
1. Windermere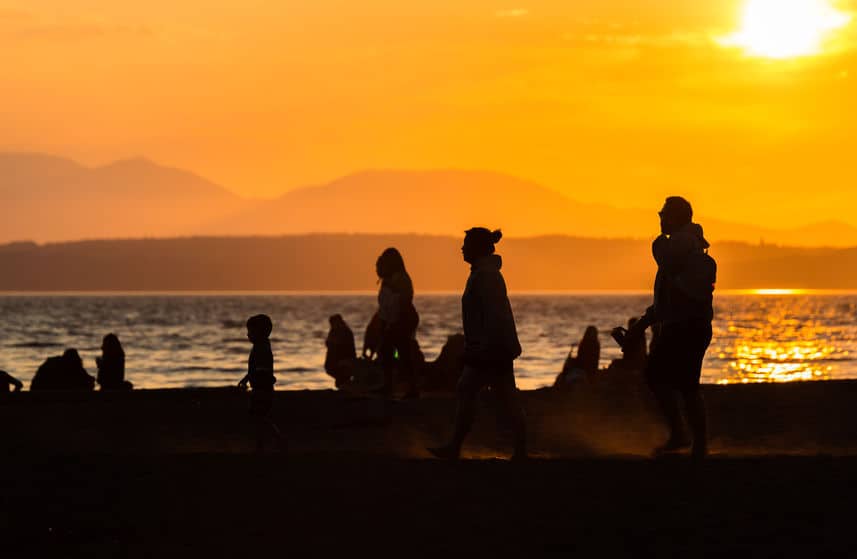 Ranked as the top location in Seattle to raise a family, Windermere will not disappoint. Windermere is home to some of the top-rated public schools in Seattle. Magnuson Park is right next door and hosts a huge variety of family activities, direct access to a swimming beach, spacious grassy fields, kite flying, dog parks, and the largest and most interactive children's playground in Seattle. Crime is at an all-time low in this area with few burglaries and violent crime. This area is also one of the most educated places in Seattle with at least 50 percent of the population holding a master's degree or higher. If you are looking for an affluent, family-friendly, adventurous, top-rated place to call home, Windermere is by far the best neighborhood in the Seattle area to live.
Seattle is a more liberal-minded area and this shines through in many aspects of their daily life. There are higher taxes and the cost of living tends to be more. However, if you can handle the financial aspect of living in Seattle, you are in for a healthy, well-rounded community as much of the population tends to be very active in all aspects of life. There are frequent community gatherings and the Seattle area is home to some top schools in the state. The lush green landscape offers plenty of hiking, camping, fishing, and other outdoor activities. Because Seattle is a melting pot of ethnicities and cultures, life here offers a new perspective on people and what is possible for a city to become. A wealth of opportunities are opening up left and right with all the big-name companies moving to town like Amazon, Microsoft, and Boeing. Seattle is growing and becoming an even more attractive place full of wonderful neighborhoods to raise a family.
Related Topics:
If you like the article above, here are some other similar articles you should check out!
9 Famous Celebrities Who Live in Seattle, Washington

12 Reasons Not to Move to Seattle, Washington

11 pros and Cons of Retiring in Seattle