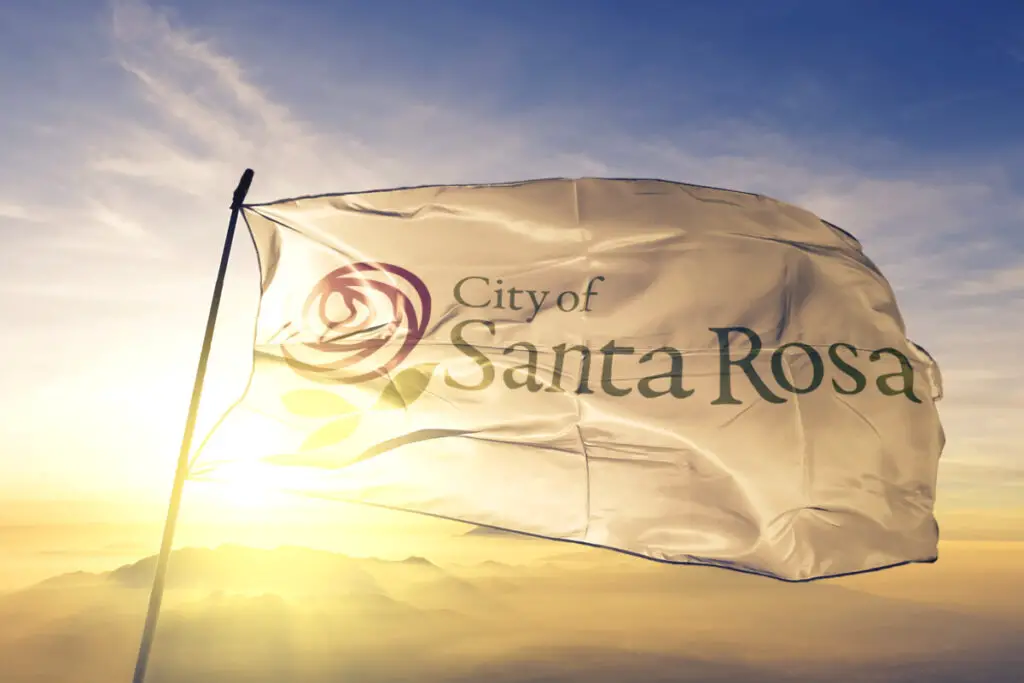 Santa Rosa is a beautiful city full of vineyards, history, and only a half-hour drive to the beach. It is as good a city as any to raise a family, but where in the city is best?
There are plenty of neighborhoods to choose from so let's dive into some of the best options for family neighborhoods in Santa Rosa.
1. Wikiup
Wikiup is populated with family-friendly clubs and parks as well as many small public schools. There are plenty of places you have access to from here as well as being a bit distanced from the main part of the city. It is near the airport and has a new hospital.
One huge benefit of the Wikiup neighborhood is its proximity to the Luther Burbank Center for the Arts. This huge center often holds concerts or celebrities or guests that can enrich your life and your children's education. Keep an eye out for the events coming and you'll always have something fun to do.
2. Fountaingrove
These houses are found at the top of hills located in the city that provide scenic drives and views. The houses themselves add to the drive as they are often opulent or specially designed. Fountaingrove is known to be one of the most expensive neighborhoods in the entire city.
While still offering an overlook of the city today's Fountaingrove is a little different. The Tubbs fire in 2017 wiped out a fair number of the houses which are now being rebuilt and custom-made by some residents.
3. Rincon Valley
This neighborhood is located surrounding its namesake, brush creek. The creek has been protected and restored in order to promote steelhead fish migration and spawning so the creek offers beautiful walks and hikes.
The neighborhood itself is scenic and has many options for housing including apartments and houses that are sure to fit any growing or established family. It has great walkability and is very friendly.
4. Burbank Gardens
Burbank Gardens is another area named after the famous horticulturist Luther Burbank, who lived in Santa Rosa during the height of his career. That makes this neighborhood a historical district filled with life and culture. The homes tend to be fairly old as they were built in the early 1900s
This neighborhood is characterized by the tight and small houses lining the cute streets. All the houses have been remodeled at some point but preserved to keep the same cute vibe of the time period.
5. Skyhawk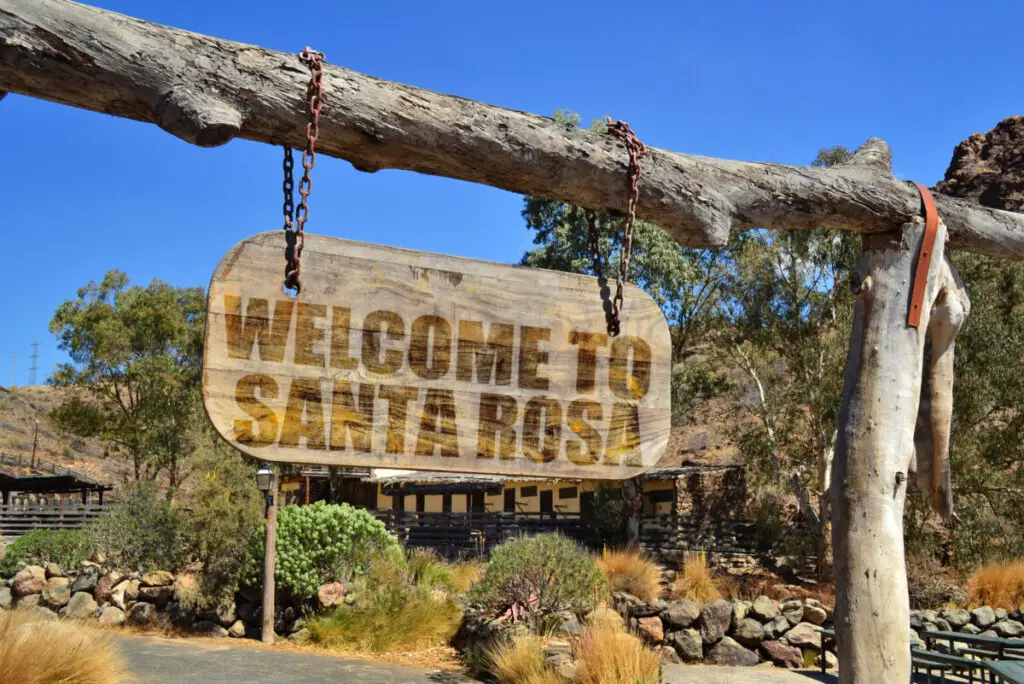 Skyhawk is mainly composed of 4-bed homes ranging from 2,500 sqft to 4,000. They are upscale houses built around 2000 that harbored many families since their creation. It is filled with wonderful community parks as well as very friendly to children.
One great aspect of this neighborhood is its wide streets. They have streets designed to keep bikers safe and it helps the family-friendly vibe.
6. Coffey Park
Coffey Park has an amazing park that is centered within the neighborhood. The community is open, while also being tight-knit and connected. This is due to the fires that wiped out the entire community in 2017. Due to the fires, the residents are close and welcoming, and resilient. This has also affected the houses.
Due to the fire, all the houses are brand new. This also means each house is unique because a different builder made it. It is not the usual reused floor plan community and patterned houses, but instead a conglomerate of what many different homeowners and construction workers dreamed up.
The community has great access to the freeway which makes commuting a breeze. The houses, though new, are still affordable and standard-sized.
7. Bennet Valley
The neighborhood is very close to multiple famous scenic locations including Howarth Park and Spring lake. There is great access to these parks as well as Anadell State Park. It has a great community with a golf course which matches the pristine houses and fantastic views of the parks.
8. Vintage Oaks
Built in the 1990s, its neighborhood has decent-sized yards and is much less expensive than some other communities due to its being on the west side of town. It is very close to the freeway which makes for an easy commute.
The west side of town is known to be less expensive as it isn't in the 'rolling hills' that most aspire to live in, but this does not mean the west side is less desirable. The west side of town offers great schools and borders Sebastopol, the artsy city sprinkled with sculptures and family-owned local businesses to support. It is near the Russian River and gets you closer to the Redwoods from the city. It is a beautiful area that is cheaper, but no less beautiful that the east side of town.
It also has many neighborhood and community parks. It is even near the park A Place to Play, a popular and large park in the community.
9. Copperfield
Copperfield is adorned with small, affordable housing found in a neighborhood full of parks and community pools. It is close to multiple schools, including elementary schools and middle schools. It has a variety of fantastic bike paths and creek paths that can take you out to some vineyards, or lead you to the heart of downtown Santa Rosa.
It is littered with neighborhood parks and safe for walking. It is a great family neighborhood filled with less used streets and cul-de-sacs that keep children at play safe from cars and other vehicles.
10. Junior College
The neighborhoods around Santa Rosa Junior College are great small houses that offer relatively affordable living in a great area. The junior college neighbors Santa Rosa High School have a prolific arts program and a grand history. This area provides great access to public transport as the bus system passes through almost every road near the JC.
In addition, this area is often called the hub due to its optimal positioning right between the west and east side of Santa Rosa. It is located right off the freeway with easy access to commutes as well as in between two separate malls, Coddingtown and Santa Rosa Plaza.
11. Hidden Valley
Hidden Valley is located very close downtown, yet it also provides the scenery of the rolling hills that are so often sought after. The homes are medium-sized and very well maintained. They tend to be on the older side with larger yards probably built in the mid to late 1900s.
It has great parks and, as stated, is close to downtown areas and the freeways. It also offers great schools. The elementary is located right in the middle of this community and is a greatly funded and supported school that offers many opportunities to your child. With it not being too far from downtown, Santa Rosa Middle School is also a close option for parents to consider for their kids. It feeds directly into Santa Rosa High which, as stated above, is a great, established high school.
12. McDonald Ave
McDonald Ave is known for being an expensive and very well-maintained area. One that almost all kids go to for trick-or-treating at least once in their childhood (yes, I know this from experience.) It is in the Procter Terrace school district which is known to be Santa Rosa City Schools' top performer. There are plenty of families who live in this area and it is known for its clean streets and pristine lawns which keep the neighborhood looking great and approachable.
The area is historic and named after the family that owns the most expensive mansion on McDonald Ave. It is very charming and clean, and its architecture dates back to the late 1800s. The houses come in all sizes and have a perfect match for any family.
13. Mission Montgomery
This neighborhood has great access to Howarth Park as well as Spring Lake which has perfect hiking trails. There are many dog parks and tons of shopping along Sanoma highway and Montgomery. The area is not far from downtown but also feels like it is in the middle of nature.
There are many creek walks that lead to Spring Lake or other areas that could entertain forever with their calming scenery and nature. It is a great balance of distance from the bustling city while still being close enough to the center of the city to not be isolated.
Overview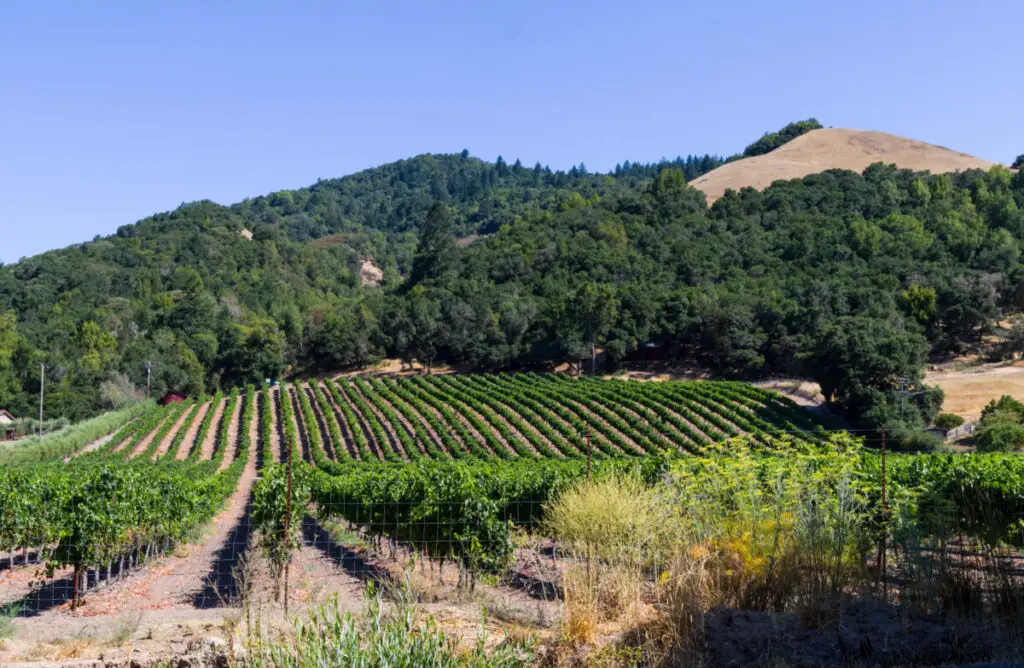 Santa Rosa has plenty of great neighborhoods to choose from when moving. It is located in a perfect area only 40 minutes from the beach and an hour from Oakland and the ever-popular San Fransisco.
Santa Rosa has a rich history and enough variety in the city to provide enough options for even the pickiest homeowner to find their perfect neighborhood.
Additionally, many houses are being built in the city right now. There is a booming housing market which calls for much construction of housing neighborhoods as well as new apartment complexes. There has never been a better time to consider Santa Rosa as your family's new home.
Related Topics:
If you like the article above, here are some other similar articles you should check out!
9 Celebrities Who Lived in Santa Rosa, CA

Is Santa Rosa, CA a Liberal City?

Is There Public Transportation in Santa Rosa, California?