San Antonio has many excellent neighborhoods to raise a family that are known for their low levels of crime, excellent schools, beautiful location, and convenient access to amenities. If you're looking to move to San Antonio, you may be wondering where you should raise a family. Here are the best neighborhoods for you and your family.
1. Terrell Hills
Terrell Hills is a quiet and beautiful suburb located only ten minutes north of the historic downtown San Antonio. Terrell Hills has convenient access to many amenities and historical locations, including gold courses, the Quarry Market, shops and restaurants, and the Alamo. Outside of the amenities, Terrell Hills boasts some of the lowest crime levels in the state of Texas, as well as some of the top-rated schools in all of San Antonio.
2. Alamo Heights
Located near Terrell Hills, Alamo Height boasts many of the same benefits, including convenient access to downtown San Antonio, reasonable proximity to many restaurants, shops, and malls, as well as top-rated schools in the area. Alamo Heights is additionally known for its beautiful landscapes as well as its peaceful and tight-knit community.
3. Olmos Park
Olmos Park is conveniently located next to the University of Incarnate Word and Trinity University, two beautiful and well-renowned private colleges located near the heart of the city. Olmos Park comes equipped with its own golf course. It's also just a quick drive away from the Quarry Market which is full of popular restaurants and shops.
Residents of Olmos Park can also rest assured about their safety, as Olmos Park has some of the lowest levels of crime in all of Texas as a whole. Additionally, Olmos Park has access to some of the top public and private schools in the city of San Antonio. This is a great neighborhood if education is a high priority for you.
4. Garden Ridge
Garden Ridge is a highly desirable community located in between San Antonio and New Braunfels. Garden Ridge's convenient location allows residents to access all the indoor amenities and events found in San Antonio, without compromising access to all the outdoor activities available in New Braunfels.
Garden Ridge is located near Buc ee's, a popular travel destination that's also known for being the largest gas station in the world. Garden Ridge also sits near the Comal River and the Schlitterbahn water park, which is one of the largest in the country. In addition to convenient access to all these amenities, Garden Ridge has a low crime rate, excellent schools, and a fast-growing and diverse population, making it a great place to raise a family.
5. Timberwood Park
Timberwood Park is a beautiful community on the north side of San Antonio. It has easy access to many desirable amenities, such as golf courses, shops, and even neighborhood swimming pools. It is an area with many young and educated professionals, with nearly a quarter of the residents having a master's degree or higher in their given field. Timberwood Park is also located near Reagan and Johnson High School, two of the top-rated public schools in San Antonio. These schools have nationally renowned bands and sports programs, so they're great for extracurricular activities.
6. Fair Oaks Ranch
The Fair Oaks Ranch area is in one of the most coveted areas in all of San Antonio. Located near the La Cantera Mall and Spa, residents have close and convenient access to some of the finest shopping and dining available in all of south Texas. Fair Oaks Ranch is also located next to the Boerne area, which is known for its beautiful scenery and proximity to many state parks.
Residents in Fair Oaks Ranch can expect peace and solitude when they return home, yet they are also only fifteen minutes away from all the amenities they could ever desire. Fair Oaks Ranch also has some of the top schools in the San Antonio area, making it a great area for the whole family. One caveat to take into consideration is the high prices for real estate. Many homes in this area are selling for over half a million dollars, so it may not be a good option if you're on a budget.
Lots of famous people and celebrities also live near the Fair Oaks area, including Spurs head coach Gregg Popovich, fellow Spurs legend Tony Parker, and Country Music icon George Strait.
7. Hollywood Park
Hollywood Park is located on the northern side of San Antonio, with uncompromised privacy and access to land along with closeness to the city. Hollywood Park is a highly desirable and older area with many of its residents being in their late fifties and sixties. This demographic makes it a peaceful place to live, as crime rates are among the lowest in the city of San Antonio as a result. Hollywood Park also boasts access to some of the finest Mexican restaurants in the city of San Antonio, as well as close proximity to Churchill, one of the best high schools in the renowned North East Independent School District.
8. Shavano Park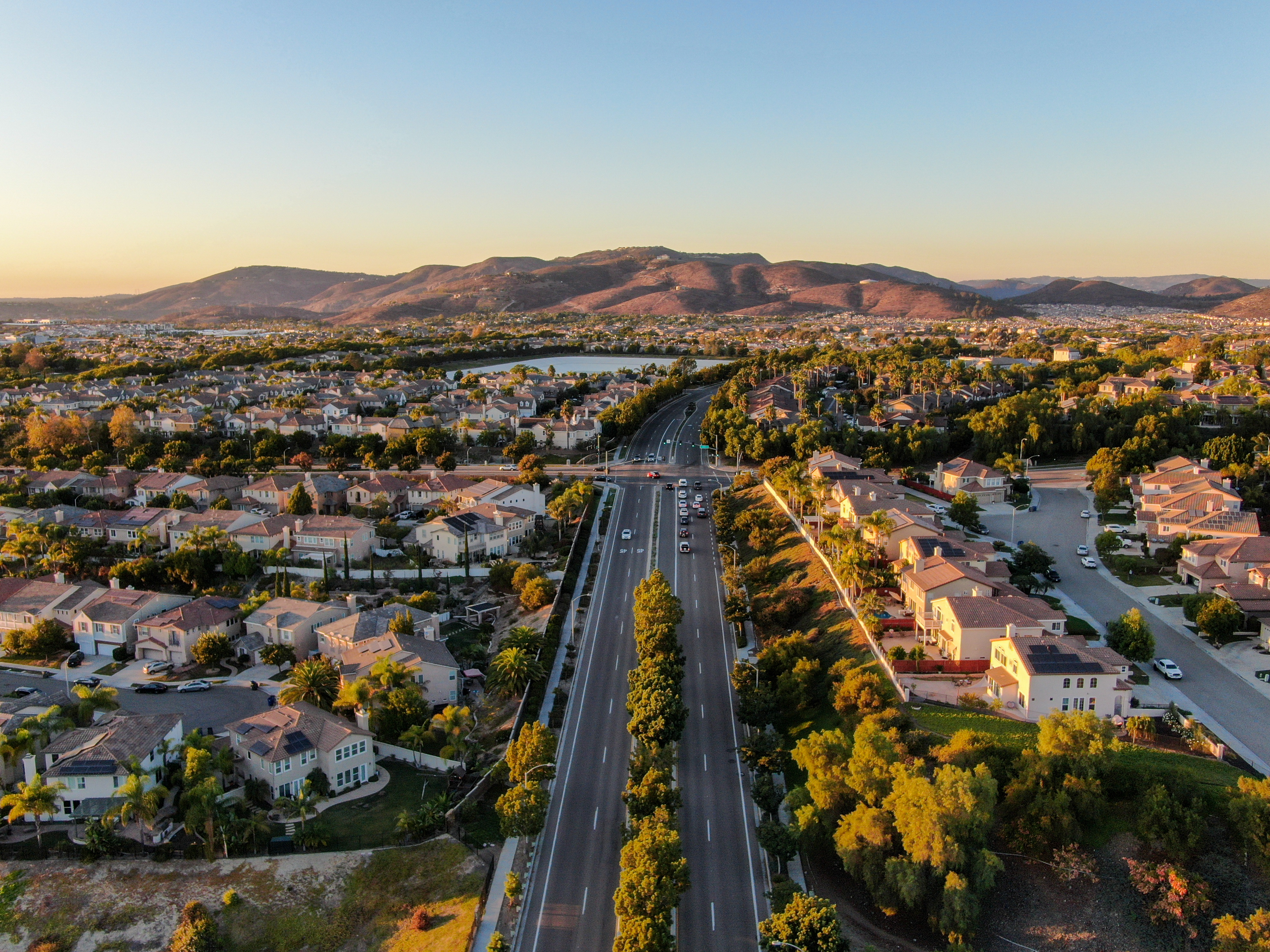 Shavano Park is a new and highly desirable community located on the North-Eastern side of San Antonio. Shavano Park has a wide variety of real estate that can cater to many different types of financial situations, with communities offering homes in the 200's all the way up to the millions. Shavano Park is located near Reagan High School, one of the top public high schools in San Antonio, and noted for its dominant athletic programs that include several professional athletes, including Ty Summers and Trevor Knight.
Shavano Park is only a couple of minutes away and has convenient access to the many shops and restaurants available in the Stone Oak area. Additionally, perks associated with living in Shavano Park include beautiful Scenery, Seclusion from the business of the city, and some of the lowest levels of crime in the entire city of San Antonio. An important factor to consider is that although there is a wide range in terms of the real estate prices in the Shavano Park area, real estate prices have been gradually increasing, and many homes sell around four hundred thousand dollars and upward, making it a more exclusive area of residence.
9. Cibolo
Cibolo is located on the eastern side of San Antonio and is an up-and-coming residential area. Cibolo has been a longtime rural area but has recently experienced a massive influx of jobs and businesses, leading to the rapid urbanization of the area. With this in mind, however, it is still a relatively small town, with a population of around twenty thousand residents.
Benefits of residing in Cibolo include the calmness and peace of mind that result from living outside of the city, but also close and convenient access to desirable amenities within the distance of a short drive. Residents of Cibolo Texas truly get to experience the best of both worlds. If you have any members of your family that take their sports seriously, there are few better schools in the state of Texas better the Steele High School, which boasts one of the best basketball and football programs in the entire state.
10. Boerne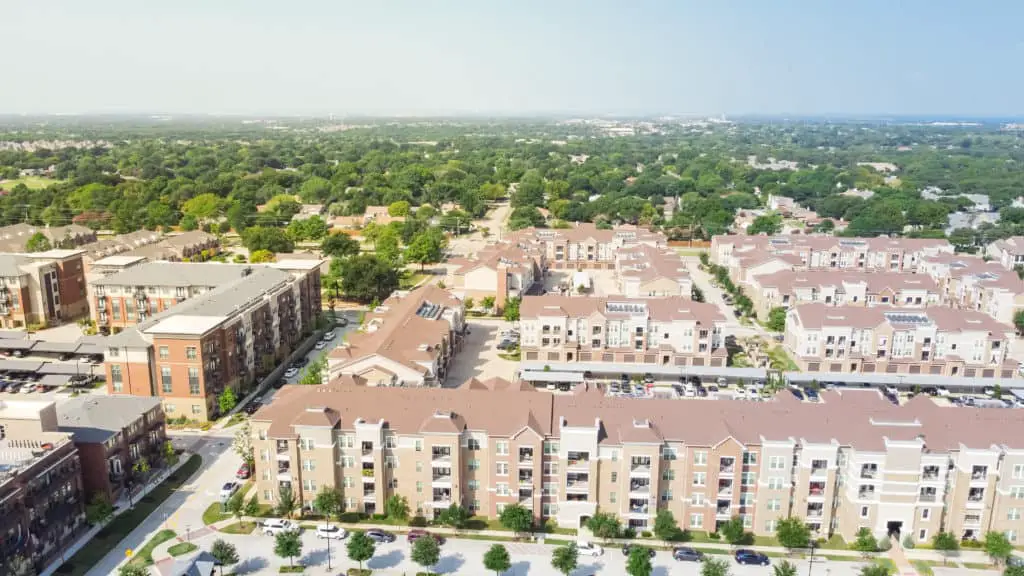 Boerne is one of the most desirable places to live in San Antonio, largely because of its scenery, its exclusivity, and its proximity to high-end shops and restaurants. Boerne is one of the most popular places to live for the upper class of San Antonio, with several golf courses, amusement parks, and even a Ferrari and Porsche dealership. The crime rate in Boerne is close to zero, and all the schools here are highly acclaimed and well funded, so you can rest assured that all of your children receive a quality education.
All of these benefits do in fact come with a price, and it's a rather hefty one. The median price of a home in this area is nearly half a million dollars, and there has been a recent influx of millionaires who are continuing to drive that price up. With all of these perks and amenities in mind, this is certainly an attractive area to live in, but just know it is not going to be a cheap one.
11. Scenic Oaks
Scenic Oaks is located on the North-Western side of San Antonio, not far from the Fair Oaks and Boerne areas. This location is beneficial to many of the residents, as they still have close and convenient access to all of these amenities, without having to worry about the expensive and rising costs of the real estate markets in that area. Residents in Scenic Oaks have access to many beautiful parks, as well as the highly regarded Clark high school, widely regarded as one of the best schools in the city of San Antonio.
12. Schertz
Schertz is located near Cibolo, and likewise offers a mix of rural and urban atmospheres, as well as cheaper priced real estate. This is a great place to raise a family, and the prices are more affordable than other areas. Residents can enjoy nearby access to the city, as well as local restaurants and shops.
13. Helotes
Helotes is a beautiful and secluded area on the west side of San Antonio. It is desired for its beautiful scenery as well as seclusion from the city. If you want to find a balance between the activities of the city and the peace of nature, Helotes might be a good option to consider. It's not as crowded as other cities either.
Related Topics:
If you like the article above, here are some other similar articles you should check out!
13 Best Family Neighborhoods in Fort Worth, Texas

Moving to Arizona vs Texas: 17 Things to Consider

17 Reasons Not to Move to Austin, Texas (Voted by the Locals)