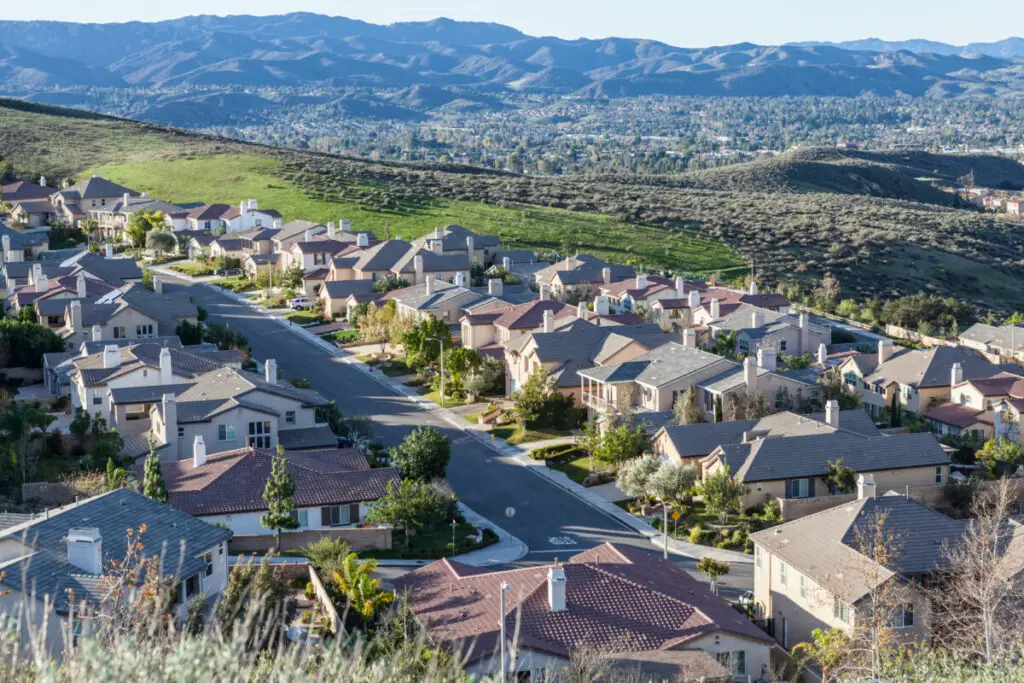 Sacramento California has the most gorgeous homes, the best schools, and the prettiest views, making Sacramento a superior place to live. Because Sacramento is so amazing, it's a difficult task to choose which neighborhood you and your family should live in.
Here are some of the best neighborhoods in Sacramento. From an expert on Sacramento cities, I hope this helps you narrow down your options for your next family home!
1. East Sacramento
East Sacramento is an adorable town with plenty of attractions that refer to California's rich history. East Sacramento always has something fun going on, whether it be the Sacramento Cactus, Succulent Show, Sale at the Shepard Garden and Arts Center

, or the Run to Feed The Hungry

. This community is just waiting to sweep you off of your feet.
If you want a quieter scene or to take a few minutes with nature, that's a viable option as well! East Sacramento is along the American River, which offers plenty of biking and walking trails you can take to clear your mind and breathe in some of the fresh air. Enjoy the California sunshine to its fullest in East Sacramento. This is a great place to go if you want to make lots of memories with your family!
2. Land Park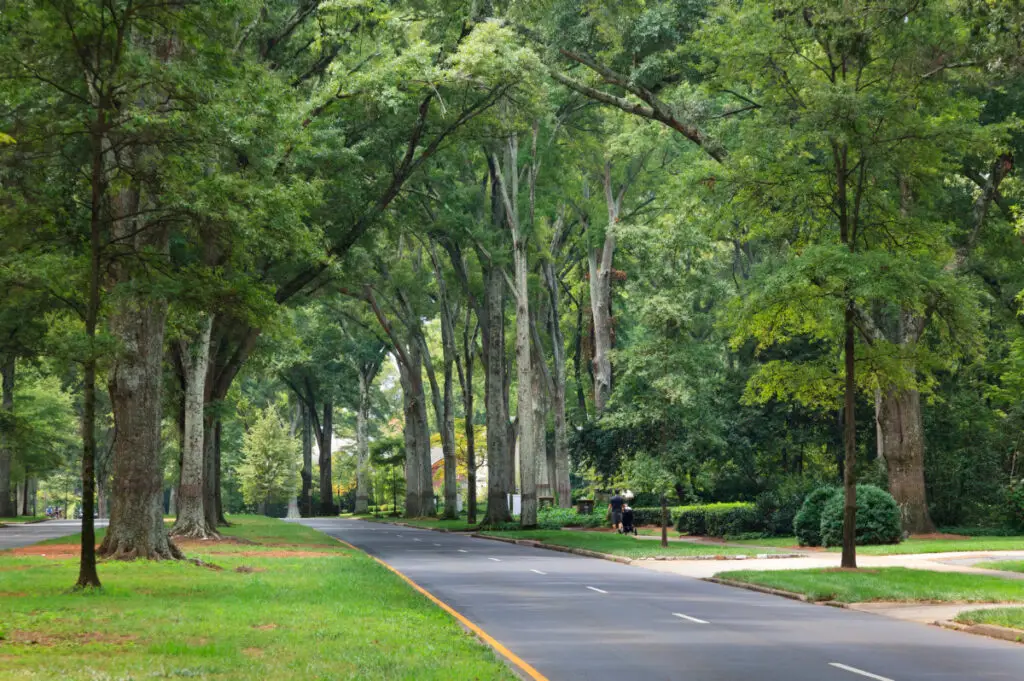 What makes Land Park a great place for families is that it's home to the great William Land Park. William Land Park

is the perfect place for kids and adults to run around and explore. It's got the Fairytale Town, the Adventure Play Area, and several fields for sports like soccer and softball.
If you want something slower-paced, there's also a rock garden, picnic areas, and several jogging paths. There's even an annual International Kids Festival

!
Land Park has even more to offer than that, with the Sacramento Shakespeare Festival and Sacramento Zoo. There's really something for everyone here!
This is a super fun neighborhood built with kids in mind that gives you a new adventure every day. Choose Land Park for plenty of fun in a beautiful place.
3. Natomas
Natomas is a great neighborhood for families who can't get enough of the outdoors. It's got all of the classics: parks, trails, and outdoor eateries for the appetite you work up during all of that exercise! Natomas is home to the North Natomas Regional Park, which hosts lots of fun activities like movie nights and farmer's markets.
There's lots of space in this neighborhood for you and your family to run around! It's also dog friendly, so your furry family will fit right in as well. Natomas is a great neighborhood for families who want to get out of the house and smell the roses.
4. Tahoe Park
Tahoe Park has lots of, well, parks! There are plenty of fun things for kids to do in Tahoe Park. Tahoe Park is also one of the safest neighborhoods in Sacramento, with a violent crime average 47%

below the national average. Compared to other regions in California, Tahoe is still safer. It's rated as being safer than 66% of cities in the Golden State. That's more than half!
Tahoe Park also offers a wide variety of residences so you can choose what best fits your budget and your family's needs. Tahoe is a reliable neighborhood that lets you sleep peacefully every night.
5. River Park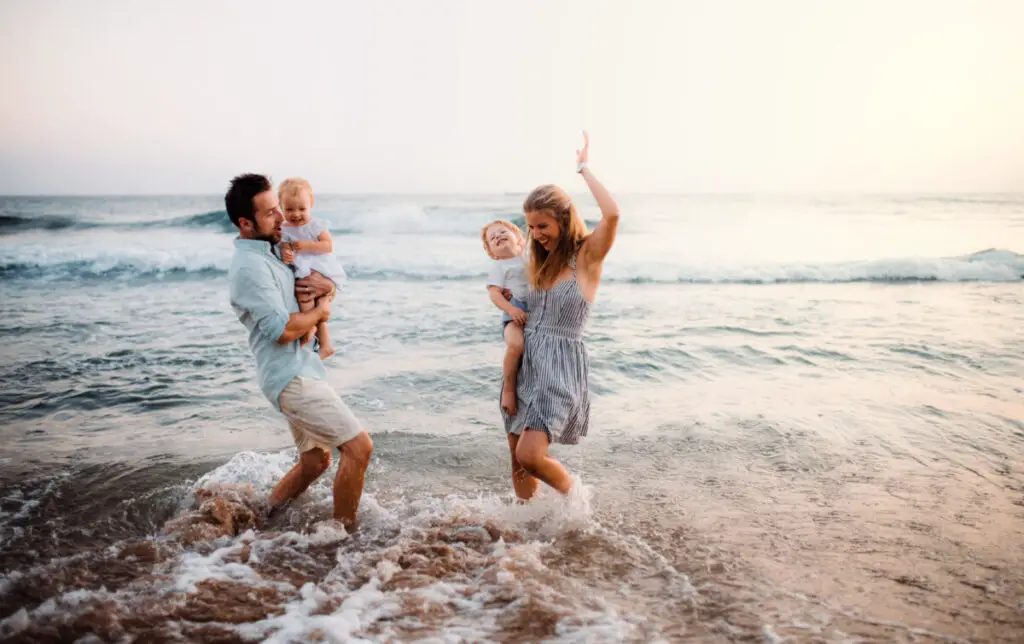 River Park is a sweet and steady neighborhood. It has great schools and a low crime rate that makes it safer than many neighborhoods in Sacramento. River park is also close enough to Downtown Sacramento that you can easily make a day trip to check out the sights!
Hungry? River Park offers a wide variety of eateries that can give you exactly what you're craving. With the options they provide, you'll even be able to find something for that fussy toddler! This is a great neighborhood that gives you plenty of reliability without skimping on the fun or great family memories. River Park is one of the good ones!
6. Pocket
Pocket really is a little pocket of heaven! This quaint neighborhood has it all. They've got a variety of affordable housing that can give your family the exact living space you need. They have low crime rates so you know you and your family will be safe. They also have some great schools, including the School of Engineering and Sciences.

Pocket is a sweet neighborhood with a strong community and plenty of parks and playgrounds so you'll always have something to do on the weekends. Pocket is a great place to get a little bit of everything you want in a neighborhood.
7. Boulevard Park
Boulevard Parks has a lot to offer. They have amazing schools in this neighborhood, some of the best rated in Sacramento. There's a highly educated population, which promotes learning and education within the community. You're close to downtown, but not too close. It's a beautiful place with lots of shops to peruse in your free time. After all, kids shouldn't have all the fun, should they?
Boulevard Park is a great place if you value your children's education and want the best for their future. It's never too soon to start preparing for tomorrow! But don't worry, Boulevard Park balances education with fun with so many opportunities outside of school.
8. Curtis Park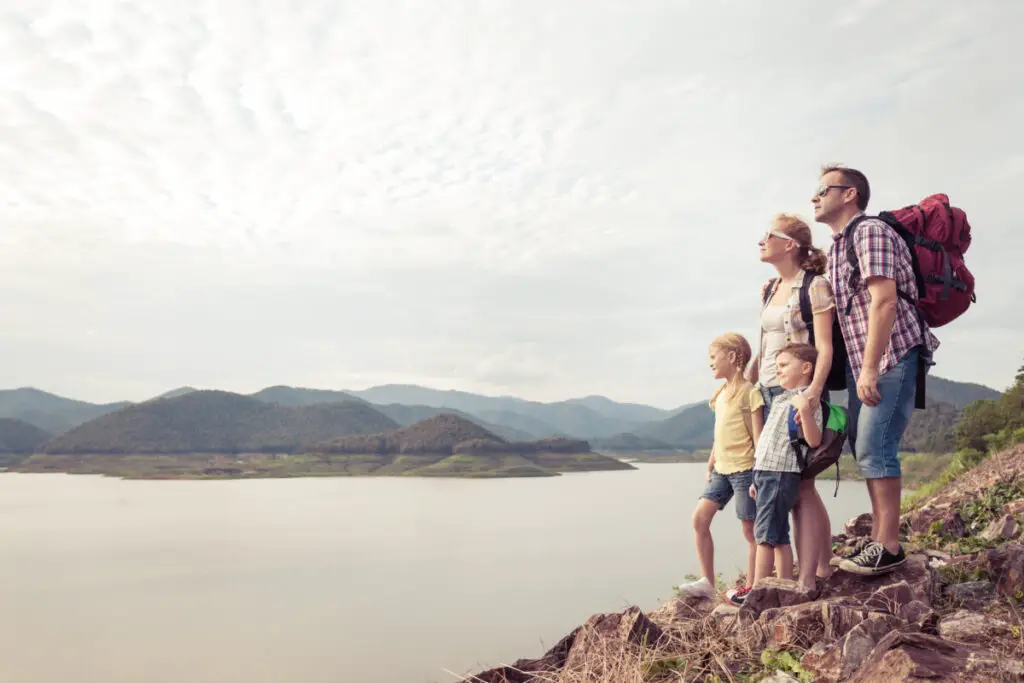 Curtis Park has a history! This Sacramento neighborhood was built in the early twentieth century, so it's been a family neighborhood for roughly one hundred years! Curtis Park also borders Curtis Park,

a big family park complete with sports fields and an adventure play area.
Curtis Park is a classic, the kind of place where you can make lots of good old-fashioned family memories. It's the perfect combination of modern convenience and old-fashioned fun. What really lasts forever in Curtis Park, however, are the wonderful family memories. This is a great place to stay grounded and still have some fun.
9. Mansion Flats
Mansion Flats lives up to its name. It's a high-end, beautiful neighborhood for families who want the best! They have great schools and a lower crime rate, so residents know their future is secure here. This is a really beautiful neighborhood, with large houses and sprawling yards so kids have plenty of room to play.
They have great places for walks and jogging too, with plenty of parks for the little ones. Mansion Flats also comes with a fun nightlife, so adults can have a night out every once in a while. Come to Mansion Flats if you want the best out of life.
10. Meadowview
Meadowview is a sweet, beautiful name for a sweet, beautiful neighborhood. Meadowview

is quiet and friendly. It's the kind of neighborhood where kids are outside playing and enjoying the sunshine. It's dog friendly and has great walkability for you, your kids, or your pets.
Everybody can use some exercise and sunshine once in a while! If you're not prone to walking, they have great parking in Meadowview as well. This is a really pretty neighborhood with great yards. This is the perfect neighborhood if you want a quiet, serene place to raise your family. It has a calm atmosphere and a strong sense of home.
11. Parker Homes
Parker Homes is a smaller neighborhood that can give you the support and community of a small town in a big city. It has good schools as well, so your children's education is being supported as well. It's a quiet neighborhood, so it's a great place if you want some peace and quiet to hear yourself think!
Parker Homes is a great place to go if you and your family want to take life at your own pace with no interruptions. Kids can play and bike around the streets in peace and enjoy the fresh air.
12. Richmond Grove
Richmond Grove is a good place for families to prioritize education. This neighborhood has lots of good schools that offer plenty of learning options for students. It's considered to be one of the best places to live in Sacramento, with a homey suburban feel that's great for anyone with kids. You also get all of the shopping, restaurants, and parks that California has to offer. Richmond Grove is a steady place that loves families, and your family can love it too!
13. Mangan Park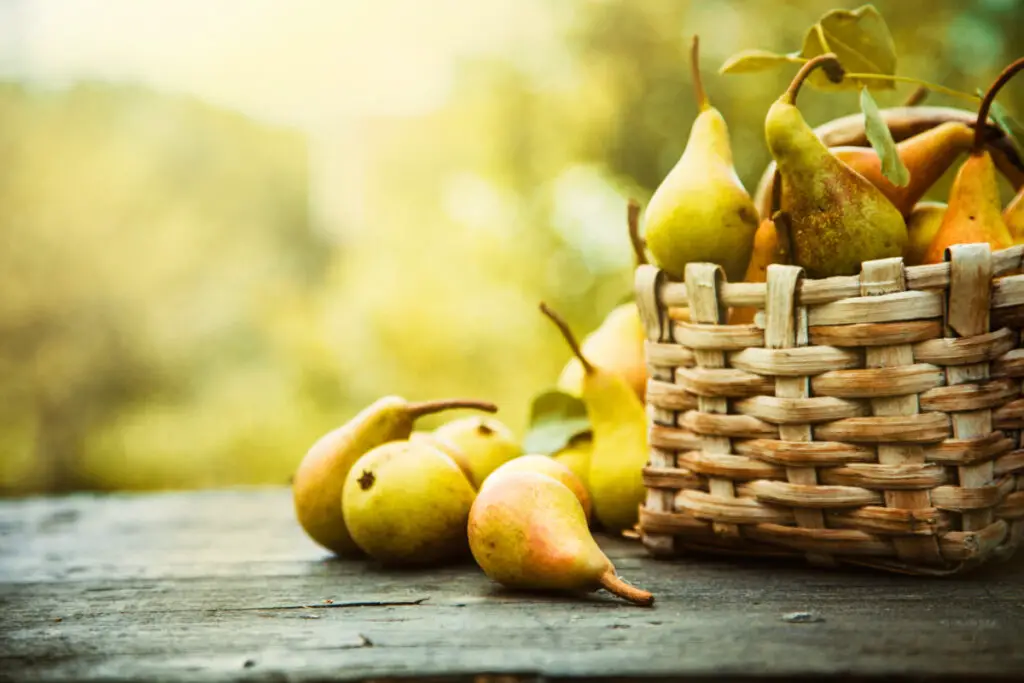 Can't decide if you want the serenity of a quiet neighborhood or the adventure of a fast-paced one? You can compromise with Mangan Park. Mangan Park itself is quiet and calm, but it's close enough to the action that you can join the fun whenever you want! It is close to several big parks, including Land Park and Downtown.
You can balance grounded family life with lots of Sacramento fun here in Mangan. Sacramento offers so many activities and community-building opportunities, it would be a shame to miss out! You can come to Mangan Park for a good view of the action and a little pep in your life without getting too swept away.
Related Topics:
If you like the article above, here are some other similar articles you should check out!
Is There Public Transportation in Sacramento, California?

Is Sacramento A Liberal City?

17 Reasons Not to Move to Sacramento