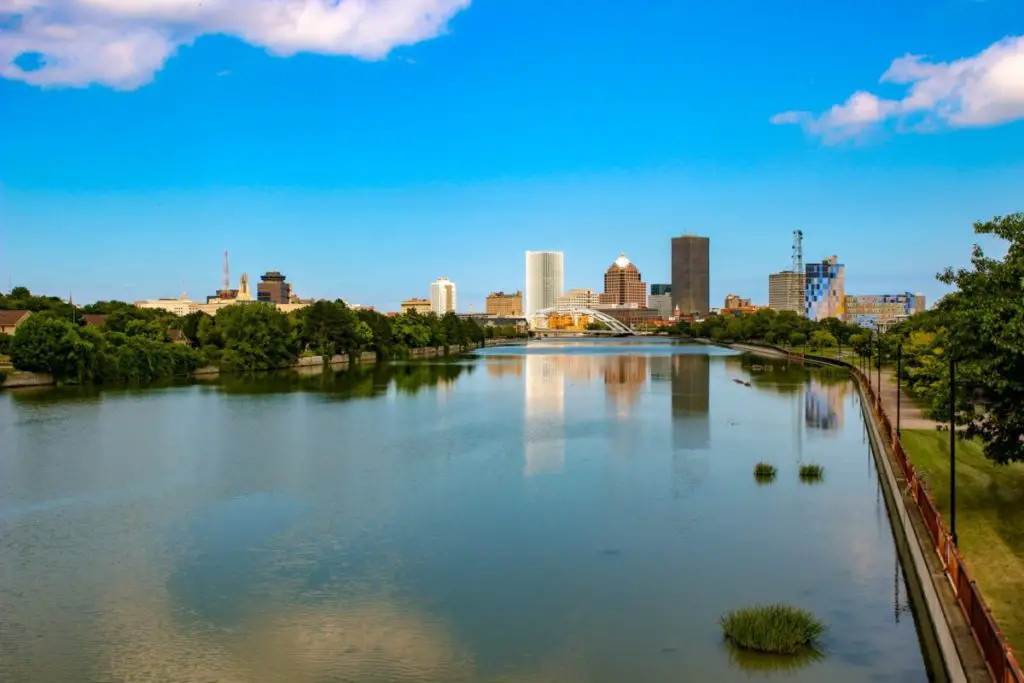 Rochester, being the third-largest city in New York State after New York City and Buffalo, offers a large and wide variety of places to live. It has some of the top schools in the state

and a huge number of neighborhoods to choose from.
After living in the Suburbs of New York for over 20 years, and combining my experiences with general statistics from Monroe County, here are the 13 best family neighborhoods to live in, in Rochester, New York.
1. Cobb's Hill
Cobb's Hill is the place for you. Named for the hill that dominates the landscape in the area, Cobb's Hill offers everything you could want in a neighborhood. Firstly, Cobb's Hill and the surrounding park with the same name are beautiful. The park includes:
Basketball courts
Tennis Courts
Baseball fields
Softball fields
Soccer Fields
Lake Riley
The Cobb's Hill Reservoir
Playground
Washington Grove
The lake is frequented by sunbathers, and there are open fields that are often used by volleyball and rugby players. At the top of Cobb's Hill is also THE sunset spot in the whole state. This park has it all, and the amazing neighborhood that surrounds it helps keep it busy and well-maintained.
The amazing location puts it close to Brighton, Penfield, and Pittsford, and you only have to drive for a few minutes to reach the center of Rochester. It is one of the safest areas within the Rochester City Limits and has a great high school, James Monroe High School.
2. The Neighborhood of the Arts (NOTA)
It will be tough to get a living space in this neighborhood due to its small size (15 by 3 blocks) and its prestige. It's all in the name.
This neighborhood is filled to the brim with art and NOTA features the George Eastman Museum, the Dryden Theater, Writers and Books, and the Rochester Broadway Theater League. If you enjoy theater and art, you definitely want to try to get an apartment in or near this neighborhood.
There are some vacancies in the neighborhood for both colonial homes and apartments, but act fast because this area is extremely popular!
3. Highland Park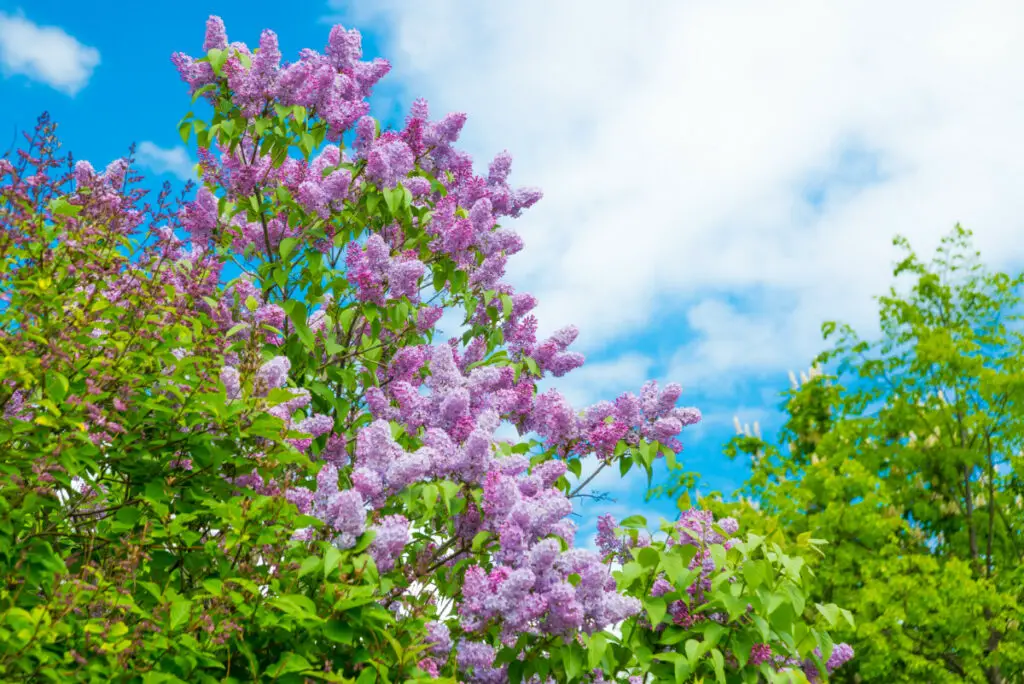 This is probably the most well-known neighborhood in Rochester. This neighborhood is home to the incredibly fun and famous Lilac Festival

.
The festival features over 500 varieties of lilacs and is the largest collection of lilacs in North America. Bolstered by many live bands and amazing food everywhere, the Lilac Festival is a spectacle to see.
Additional activities include annual Halloween, Easter, and Christmas parties put on by the neighborhood.
This neighborhood also features tons of restaurants, many of them varying in ethnicity. The Highland Park neighborhood is a wonderful blend of urban life snuggled up right next to the wonderful nature of Highland Park.
The upside of this neighborhood, outside the beautiful urban gardens, is all the programs for youths. From cross country to the largest community garden in Rochester, this neighborhood is extremely friendly to families.
4. Park Ave.
A very famous and popular neighborhood is famous among locals for its rich culture and reliability for entertainment. Lots of restaurants and cafes as well as jewelry, furniture, and art stores line the streets and are well-loved by everyone!
This neighborhood is also known for the buildings themselves. Featured are colonials, Tudors, apartments, cottages, and even a few mansions. The great appeal of Park Ave. is the accessibility to a huge range of tastes. Shopping is easy, travel is usually short and the time you will be bored is even shorter.
Also, check out the yearly Park Ave. Summer Art Festival. This festival is sadly closed in 2022 due to COVID, but typically features over 350 artists displaying their beautiful art annually.
5. Corn Hill
If you want to raise your family in an area rich in history and culture, look to Corn Hill. Here's a brief rundown of some of the legacy of this neighborhood.
This is where Frederick Douglass published his abolitionist paper for the North Star.
Closely linked is the African Methodist Episcopal Church.
Clarissa Street was named "Rochester's Broadway".
Clubs here have featured Miles Davis and Sarah Vaughan.
Well-Known to Susan B. Anthony and Harriet Tubman.
Rochester is known for hosting many great and important parts of early abolitionism, and living here lets you take in all of that crucial history.
This neighborhood is also known for its diversity, close-knit community, and hosting of the Corn Hill Art Festival, which features over 400 artists every year.
6. Upper Monroe
This neighborhood is easily recognized by the many beautiful trees that line old streets. Due to its proximity to Cobb's Hill and the highest point in Rochester, Upper Monroe is a favorite among locals. Similar to Maplewood in appearance and pride, the neighborhood features gardens and nature that make it peaceful to live here and a popular place for Rochesterians to visit.
7. Maplewood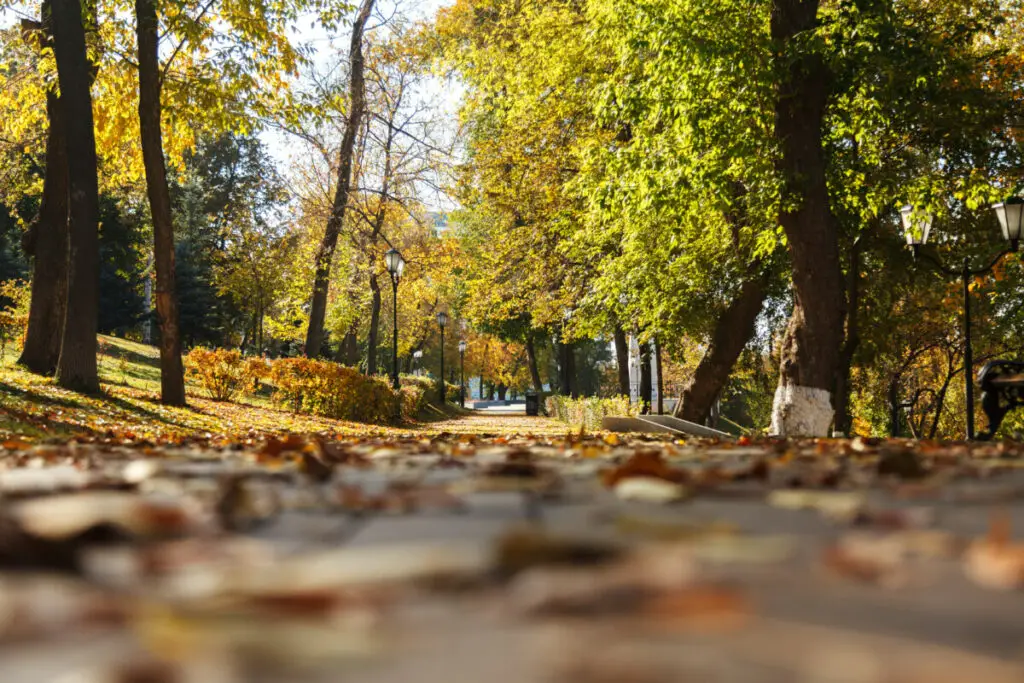 Located in Northwest Rochester, this neighborhood features a great blend of suburb life with its many parks. Its established prominence came during the hay-days of Kodak and features landscaping by the great Frederick Law Olmsted.
This is a neighborhood of beauty. Homes date anywhere between 1850 and the present. Styles include Tudor, Victorian, Queen Anne, Eclectic, Shingle, Colonial, and Georgian Revival. Many homes have beautiful gardens, hedges, and trees that make driving around there the perfect Sunday afternoon activity.
1997 saw the Federal Government designating certain portions of this neighborhood as part of the National Register for Historic Places.
The community is dedicated to the beautification and maintenance of this neighborhood and so the neighborhood association is well organized and attended.
8. Charlotte
The first thing to do is learn how to pronounce this famous neighborhood, according to locals, as it can be annoying to constantly correct people's pronunciation. It is not pronounced how everyone and everywhere else says how to say it. It is said like "shar-LOT". The emphasis is on the second part of the word.
This neighborhood is not typically thought of as part of the city, because it really isn't. The Charlotte neighborhood follows the Genesee River all the way to Lake Ontario. Charlotte beach is well-loved and hosts huge events often! One of my personal favorites is the beach pole vault.
The neighborhoods are in very wooded areas and small valleys, but when you escape the trees, you enter suburbia.
9. 14621 Area
Try forgetting your zip code if you live here and maybe give a whorl at trying to get the neighborhood renamed. Another area well-known for its parks, the 14621 Area has the historic Seneca Park and the Genesee River Gorge.
This is the neighborhood on the East side of the beloved Genesee River and is opposite the Charlotte neighborhood.
A unique feature that this neighborhood has is the Rochester School for the Deaf, a leading school in its specialty.
10. The 19th Ward
Hoping to be placed on the National Registry of Historical Places, this neighborhood is the oldest and largest residential area of Rochester.
If you truly want freedom of choice, come to this neighborhood. Its age and size give you the best chances of finding a home that best fits your desires. Its slogan "Urban by choice" should give you a good idea of what the vibe and people are like.
11. Grove Place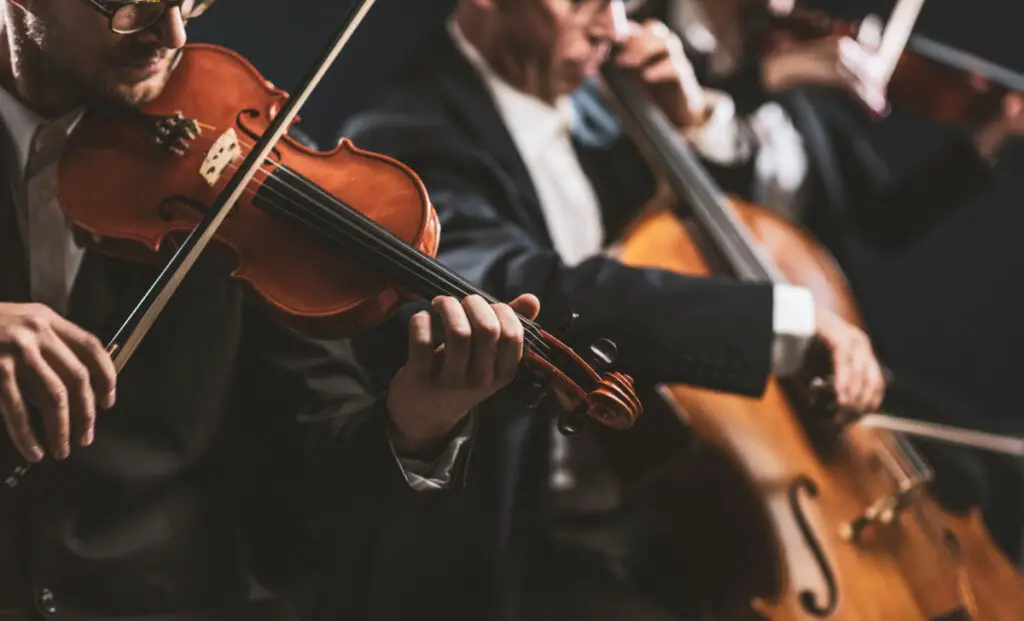 Typically families try to avoid the city center, but if you do choose to live in the heart of Rochester

and have a smaller family, this is the neighborhood for you.
Adjacent to the Eastman School of Music, Grove place is more upscale compared to the surrounding neighborhoods and is perfect for getting anywhere in the city easily.
Go see the Rochester Philharmonic Orchestra, Jazz festival, or any of the amazing little cafes all close by!
12. Upper Mount Hope
The Southernmost neighborhood of Rochester, Upper Mount Hope is home to the world-famous University of Rochester (UR) and two hospitals, including a children's hospital.
This neighborhood features the wonderful Genesee Valley Park and the resting places of Susan B. Anthony and Frederick Douglass.
This area features mainly students, but long-term residents are still present. It might be better to be a small family living here in order to take advantage of all the college-friendly life here, but it won't be impossible to find something suited for the family you have.
13. Marketview Heights
As one of the fastest-growing neighborhoods

in Rochester and growing more family-friendly since its tough industrial roots in the early 1900s, Marketview Heights is a place rich in potential.
Strong and organized block communities are the foundation of this neighborhood and the close connection to the artful nearby neighbor of NOTA makes this neighborhood worth investing in.
In Rochester, there are so many good areas with many of the same underlying benefits that it shouldn't be hard to find one that is perfect for a family. Almost every single neighborhood features at least one park and at least one festival, so finding a community to embrace should be easy.
Enjoy the beautiful and historic city of Rochester and make sure to check out all the events and recreation that are available for families!
Related Topics:
If you like the article above, here are some other similar articles you should check out!
Is Rochester, New York a Liberal City?

Is There Public Transporation in Rochester, New York?

9 Famous Celebrities Who Live in Rochester, New York