If you're looking to move to Queen Creek, Arizona, and want to find a neighborhood that will suit your family's needs and concerns, then look no further.
Whether it's a neighborhood that is safe, next to a pool or park, near shopping centers, has a friendly community with a strong bond, or all of the above, here you will find the best neighborhood to move your family that will suit your needs.
1. Lucia at Queen Creek
East of Sossaman Road and south of Appleby Road is a large neighborhood near all the natural beauty sights of Queen Creek.
Your family will love spending time at the nearby park Mansel Carter Oasis

, where they can play games, enjoy the splash pad, skate, or go fishing. Another option is to spend time with family at Desert Mountain Park. This is a great spot for sports games, picnics, and playground play.
2. Will Rogers Equestrian Ranch
Just East of Desert Mountain Park

and South of Ocotillo Road is a neighborhood titled by the city Will Rogers Equestrian Ranch. The neighborhood is close to a great park equipped with two large shaded playgrounds, sports fields, volleyball courts, and an amphitheater, the perfect spot for everyone of all ages in your family to enjoy.
This neighborhood is conveniently close to a doctor's clinic, the library, and a Target, making it a great spot for your family.
3. Ash Creek Estates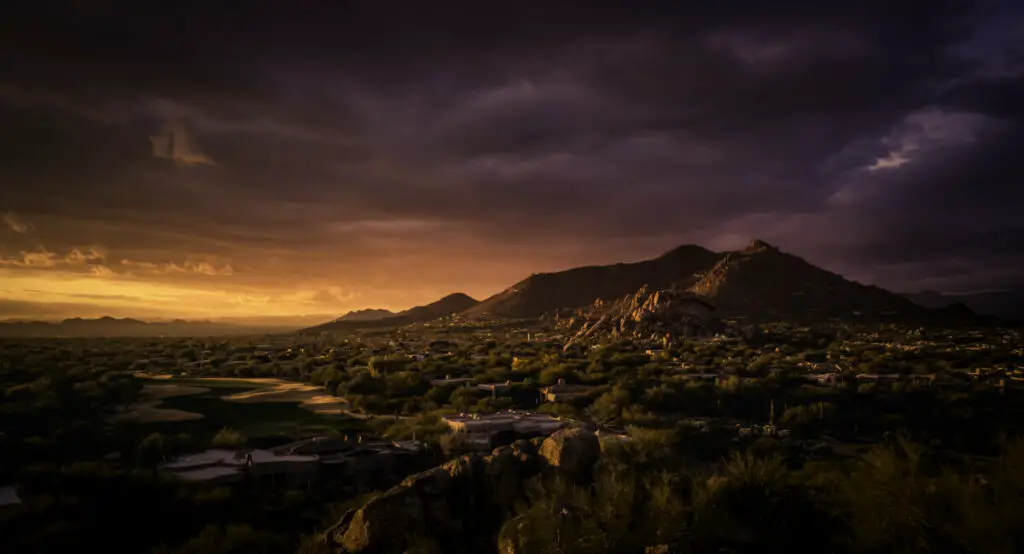 Located just west of Queen Creek High School is a cul-de-sac neighborhood under property management at Ash Creek Estates. Loving on a cul-de-sac provides a sense of security, as you know that not just anyone is going to be driving through, so your children will be safer playing in the yard and crossing the street to play with neighbor kids. This layout for a neighborhood also encourages neighbors to interact as they pass by each other on their daily commutes, so you and your children can build great friendships.
Far enough from the main roads like Rittenhouse and Ocotillo to reduce road noise, Ash Creek Estates is still close enough to these main roads that you can easily get to shopping centers and restaurants. Just up the street on Rittenhouse Road is a Walmart and Walgreens for all your grocery and household needs.
4. Charleston Estates
Located between Ocotillo Road, 220th Street, and Appleby Road is the Charleston Estates Neighborhood. This residential area is away from main roads and avoids everyday city traffic.
Charleston Estates is the perfect neighborhood for families with high schoolers or children entering high school. Queen Creek High School is not a far walk or drive south of the neighborhood. Next to the high school is Queen Creek performing arts center, which is great for those in the family with an interest in theater and is perfect for family nights watching a community play.
The neighborhood is also close to Ocotillo Landing Pool so your family can spend a few hours cooling off and going for a swim in the Arizona heat.
5. San Marqui Estates
This small community is located along Via De Arboles, Via De Palmas, and 197th Place, and is within walking distance of American Leadership Academy. This school is a highly rated K-12 charter school. If you're looking for somewhere quiet to live long-term and to send your children to an independent school, this neighborhood is the place.
This neighborhood is also near Gila River and Horseshoe Park,

so the scenery won't disappoint. In Horseshoe Park, there is the Equestrian Theater for the horse lovers in your family.
6. Harmony at Meridian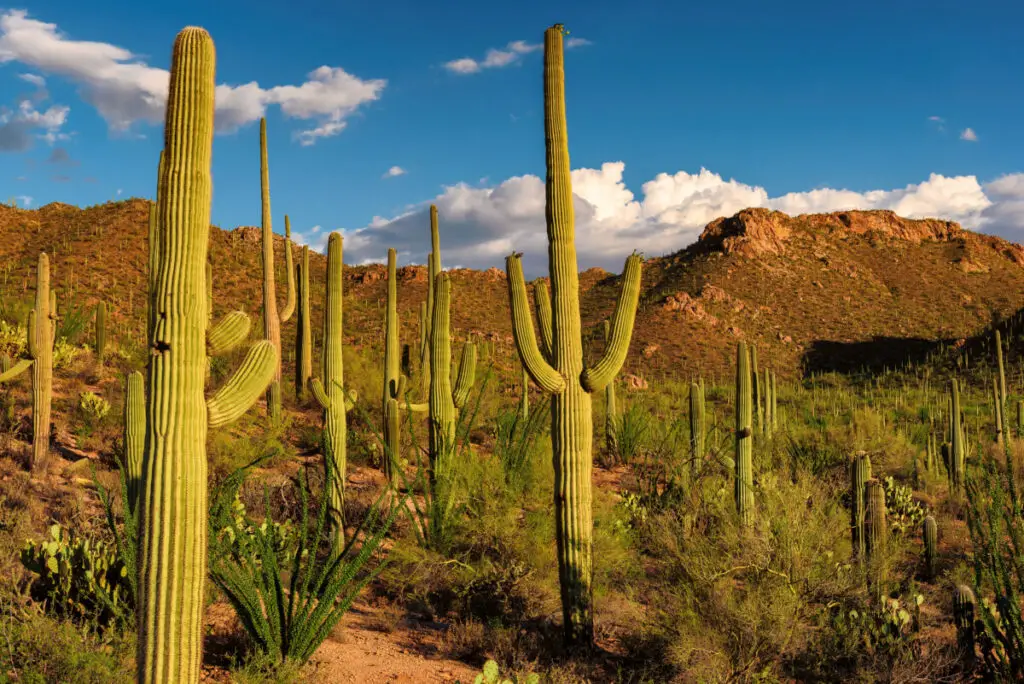 One of the best places to move your family is in a gated community. Not only is it safer for your family and your home, but it also often provides that welcoming community that you wouldn't often get in a regular neighborhood. The Harmony at Meridian neighborhood is located at 226th Street.
This community is a close drive and walk from Queen Creek High School, so you won't have to worry about your child's daily commute to school once they enter high school.
Living in a gated community provides security and community. Oftentimes, these neighborhoods will hold events, including street parties and barbeques, allowing you and your family to get to know your neighbors better and build lasting relationships.
7. Sossaman Estates
Located across from Jacaranda Blvd and Sossaman Middle School is a neighborhood on the northwest end of Queen Creek. Being within walking distance of the school, you can be assured that your middle schoolers won't have far to travel to and from school, so it's a great neighborhood for parents who work.
Many of the streets in this neighborhood have a dead-end or cul-de-sac, so you won't have to worry about passing traffic coming from people taking shortcuts on their daily commute while your kids play outside. Homes in private areas like these are less likely to be burglarized than homes on the busy streets downtown. It is also not a far drive from the local golf club, so for any golf fans in the family, this will be a convenient spot to own a home.
8. Quail Creek
Located just south of Queen Creek Wash trail, Quail creek is a small neighborhood of homes on Twin Acres Drive, Pine Valley Drive, Peartree Lane, and Walnut Road.
This quiet and tight-knit neighborhood community is near a trail for you and your family to walk, bike, and enjoy the sun, and it is close to Mansel Carter Oasis Park

. This park is equipped with a splash pad, a fishing lake, basketball and volleyball courts, and a skate park. Having a park like this close by makes this neighborhood even more appealing for families, as it can provide daily fun for all ages.
9. Remington Heights
Remington Heights is a neighborhood within the circle of Emperor Blvd and Queen Creek Road. You'll find several homes here with room to expand. While living here, you will be conveniently close to Rittenhouse Road, which takes you across town and through the main shopping centers downtown.
Because Arizona is a fan of charter schools, this neighborhood is not a close drive to and from Heritage Academy Charter School. So, if you don't want to send your children to public school, but don't want to have a long commute, you will be happy living in this area.
10. Tree Avenue
Just between Meridian Road, Pima Road, and Ocotillo Road is a quiet suburban neighborhood on the northeast end of town. Many of the streets in this residential area are named after various trees such as Fir Tree Avenue, Redwood Avenue, Empress Tree Avenue, Popcorn Tree Avenue, and so on.
This quiet neighborhood is far away from the buzz of the downtown city, but close enough to Ocotillo Road, which will take you downtown to whichever destination you need to get to, including Walmart. Here you will be close to nature, which is why there are a couple of golf clubs and courses nearby.
11. Bird Roads
Closer to the commercial urban parts of town is a neighborhood on streets named after birds, such as Hummingbird Drive, Raven Drive, Nighthawk Way, and Robin Road. This neighborhood is located north of Rittenhouse Road and along Fulton Parkway.
The neighborhood is a close drive to Remington Heights Park

, so your family outings will be quick and cheap. You can also follow Rittenhouse Road to get your weekly shopping done. You will also be conveniently close to a variety of restaurants to take your family out for breakfast, lunch, or dinner.
12. Langley Gateway Estates
This cul-de-sac-filled neighborhood is a great family-friendly place to live between Barnes Parkway, Crimson Road, and Queen Creek Road. You as a parent will love the cul-de-sac layout of nearly every street and how close it is to Jack Barnes Elementary.
This residential area is close to several local and small businesses, as well as a very close drive to Walmart, the local movie theater, and Target. If your family gets out a lot to restaurants, malls, and the movies, you'll love living in this neighborhood.
You can expect plenty of outdoor space in these homes to build a pool (if it doesn't already have one), a basketball court, or just give your children or your dog space to roam and play.
13. Cielo Noche
Cielo Noche is a neighborhood at the corner of Queen Creek Road and Hawes Road. There are several cul-de-sac streets in this neighborhood, so you'll be thankful for that sense of security and community that this neighborhood will give you and your family.
The neighborhood is perfect for taking daily walks, which is great if you have a dog. You can take advantage of being near the main roads in Queen Creek, so it's a convenient place to live when you are going to various places or running errands.
Another great aspect of living in this neighborhood is how close in proximity it is to Mansel Carter Oasis Park and Lake. Your family can take advantage of this by spending family get-togethers playing games, having picnics, or going for a swim.