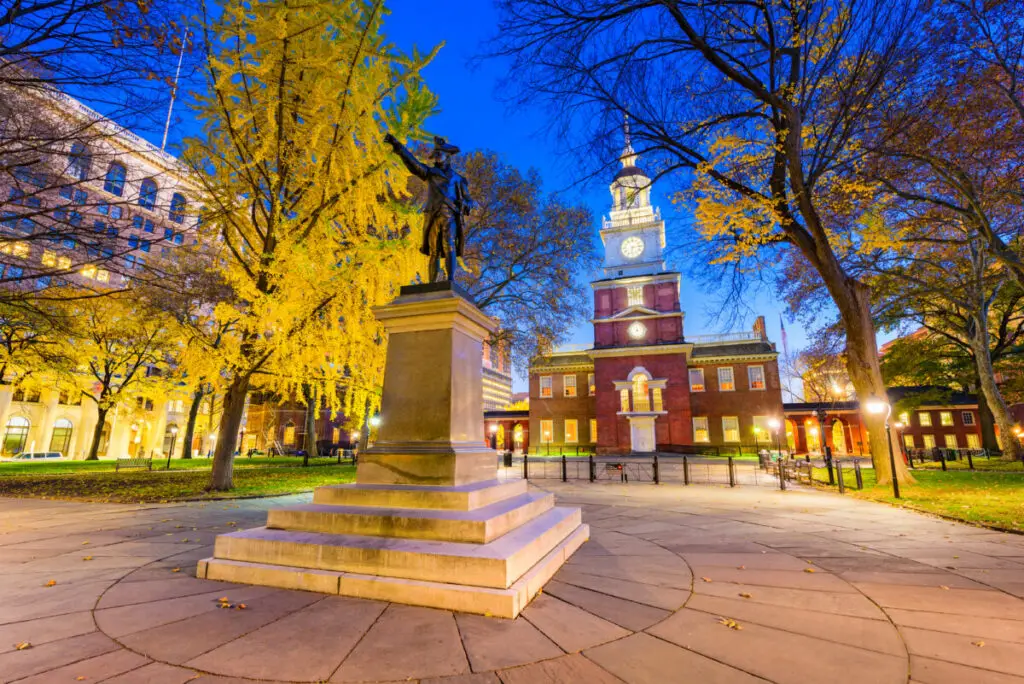 Philadephia is one of the premier cities in the United States of America. It is the 6th largest city in the nation and the 2nd largest in the area, beating out Washington D.C. but falling behind New York City. Its enormous size and great diversity make it a wonderful city for families, as there is surely a neighborhood that will fit the likings of nearly any family.
There is no official list of neighborhoods in Philadelphia, but between city documents, the vernacular of Philadelphians, and zip codes, there are unofficial boundaries that act nearly like official ones. Just remember Philadelphia has some of the most loyal and proud residents in America, and as such, they care tremendously about being treated with respect.
13. Rittenhouse Square
Perhaps hard to get into, Rittenhouse Square is one of the highest-income

neighborhoods in the nation. A beautiful park surrounds and defines this neighborhood, fittingly named Rittenhouse Square Park. Lying within this famous park are several art pieces that add to its fame. Many of these beautiful decorations date back to the early 1800s and are a staple and symbol of Rittenhouse Square.
12. Grays Ferry
Bolstered by Irish Americans in the 1800s, Grays Ferry is a beautiful neighborhood that is bordered by the Schuylkill River. It is praised for its diversity. It is not known for having great public schools, a downside for growing families, but it is relatively low on crime and has seen great renovations over the years.
11. Queen Village
Queen Village has been marked by three distinct periods in its history. First was the rapid growth in the early history of America needed to accommodate growing populations. This first period saw many houses built out of wood, a practice that is long out of style. It then saw a sad decline after World War II due to families leaving for the suburbs. It has since seen a beautiful revival as city life has become much more popular of late.
The accessibility and navigability of this neighborhood are one of its hallmarks, and it is a neighborhood that is loved by families.
10. Passyunk Square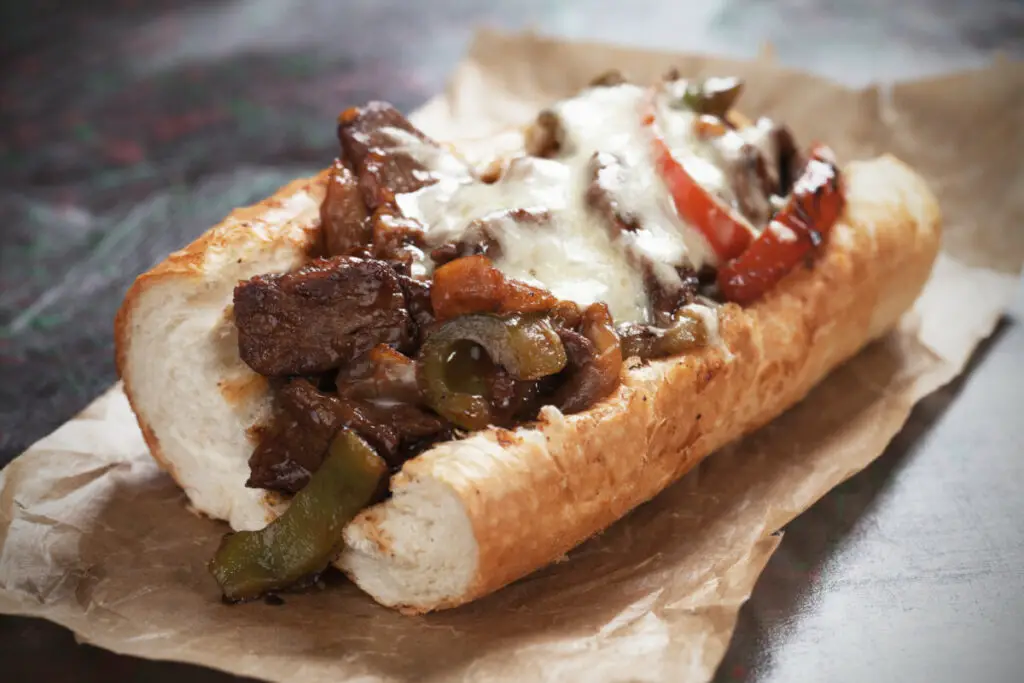 The name has only recently become popular again. For a large portion of its history

, Passyunk Square was known as Columbus Square. The park from which the name is taken is iconic and is now also known as Passyunk Square Park instead of Columbus Square Park.
What makes this neighborhood so well known is its food. Cheesesteaks and Italian restaurants define this town and make it one of the best in the entire City. There are few neighborhoods in America that will rival this one for the food it has. Passyunk is unique and a wonderful place for families.
9. Fishtown
Well, I am sure the origin of the name of this neighborhood is already known before anyone has to even guess. And no, Charles Dickens has nothing to do with it (for those of you who know that rumor).
Recent years have seen a dramatic influx of new residents which has contributed mightily to the prestige and quality of this neighborhood. Fishtown is known for its great culture, art, and restaurants. Spend a tasty afternoon walking around historic Fishtown to find the best Philly cheesesteak.
8. Northern Liberties
Historically one of the largest cities in America, it eventually merged with Philly to make it what it is today. Quickly becoming one of Philadelphia's best neighborhoods, Northern Liberties' property value continues to increase as people continue to battle for residency in this booming place.
This neighborhood has become especially popular with students and young couples and families. It is extremely close to Center City, which access is coveted by every Philadelphian. NoLib's economy is felt throughout the city and attracts residents from all over.
The only caveat is that its popularity stands especially high for nightlife lovers. While drug and violent crime are low, property crime is one of the highest in the city. Every place has its pros and cons.
7. Fairmount
Any families that are big fans of art are going to love Fairmount. Home to the Philadelphia Museum of Art and located next to the Schuylkill River, Fairmount is conducive to art lovers and picturesque for everyone living within the boundaries. Those boundaries actually aren't extremely well defined, so let's just say everyone in the entire city enjoys what this neighborhood has to offer. That's not even to mention the Rodin Museum and Franklin Institute contained within.
Fairmount also has many wonderful parks

within walking distance, making it a great neighborhood for families. It also has relatively low crime rates, especially violent crime. Living here is a great experience.
6. Manayunk
A rich and full history is a defining quality of Manayunk. It was well-known for being an industrial boom town that gave it the nickname "Manchester of America". It eventually merged with Philadelphia in the mid-1800s but continues to be influential to Philadelphia though it has left its manual labor title.
Located next to the Schuylkill River and Main Street passing directly through it, Manayunk is a beloved neighborhood that is filled with an ever-changing feel. New apartments and businesses continue to update and refurbish the historic neighborhood.
As it is such a popular place for dining and nightlife, this neighborhood is currently

adding and fixing street lamps as well as crosswalks to make this neighborhood even more enjoyable to all those who come for the amazing experience.
5. Washington Square West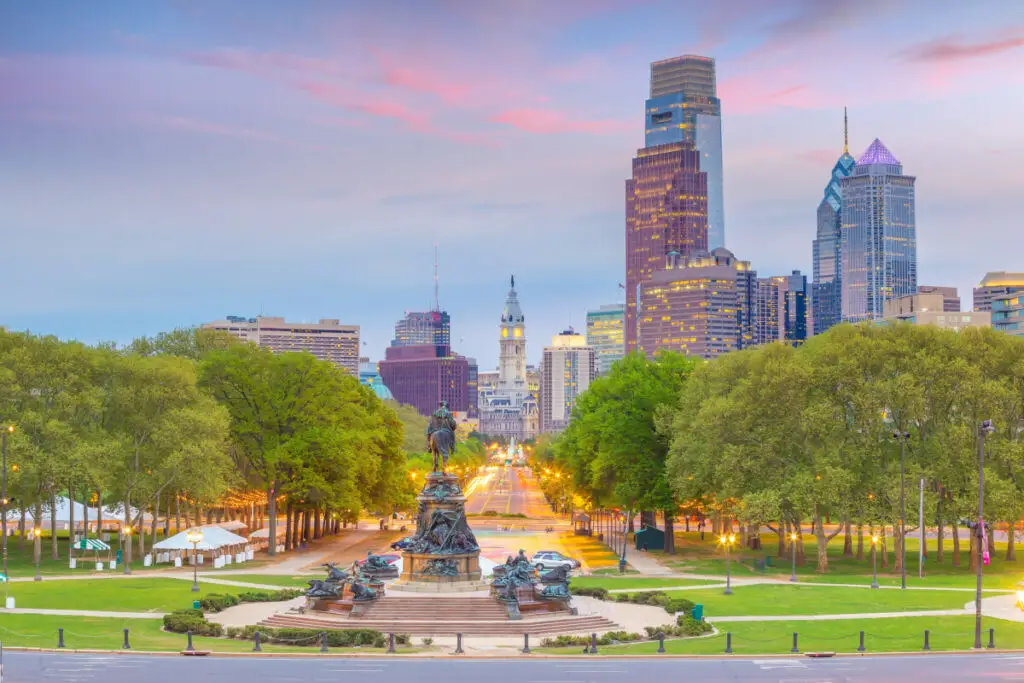 A large number of famous institutions lie within Washington Square West, which is also the birthplace of the famous M. Night Shyamalan. Pennsylvania Hospital, parts of Thomas Jefferson University, and the University of the Arts all help define this neighborhood.
The actual square dedicated to George Washington lies in the middle of this neighborhood so aptly named and is frequented by families and visitors every day.
Two of the other most important aspects of this neighborhood are the increasing number and quality of businesses here as well as the Gayborhood. Both of these features build off of each other and have created a famous and friendly neighborhood.
4. Bella Vista
It is the variety and diversity that makes this neighborhood so loved by so many people. Parts of it were established over 100 years ago by Italian Immigrants and have continued to take in a wide range of cultures and ethnicities. Latin American, Chinese, and Vietnamese restauranteurs have made it their home as well, and from that, a large diverse community has arisen.
Two annual festivals are the highlight of the social events here: The Italian Market Festival and the Night Market. Visit these amazing spectacles to really understand the light-heartedness and fun culture of Bella Vista.
3. Graduate Hospital
One of the main selling points of this neighborhood is its family-friendly nature. Coming from local Philadelphians, that should be enough to convince anyone of how nice this part of the city must be.
One of the great parts of this neighborhood is the mixture of single-family homes and apartments. There are just better chances that families moving to Philly are going to find something that fits them best. It does mean that this neighborhood can be a little more pricey, but most people are willing to make that adjustment to accommodate their growing families.
Defined by community events and great entrepreneurship, Graduate Hospital is an amazing place for any family.
2. Chestnut Hill
Chestnut Hill is known for many wonderful qualities and all of them make it a great place for a family to live. It is known as the Garden District and accordingly is filled with greenery that makes it have an extremely friendly and safe feel. It is also well known for having great schools within. Chestnut Hill is a wonderful environment for children to grow up in.
This beautiful neighborhood is well known for two other things: its high excess of restaurants and its walkability. Many people pass through the Garden District for fun nights and to stroll through the city. Many new homes and restaurants continue to be added to Chestnut Hill and community events are frequent, as one event occurs at least once a month

.
Chestnut Hill has one of the lowest

marks in Philadelphia for crime, so enjoy resting from worries related to crime.
1. Old City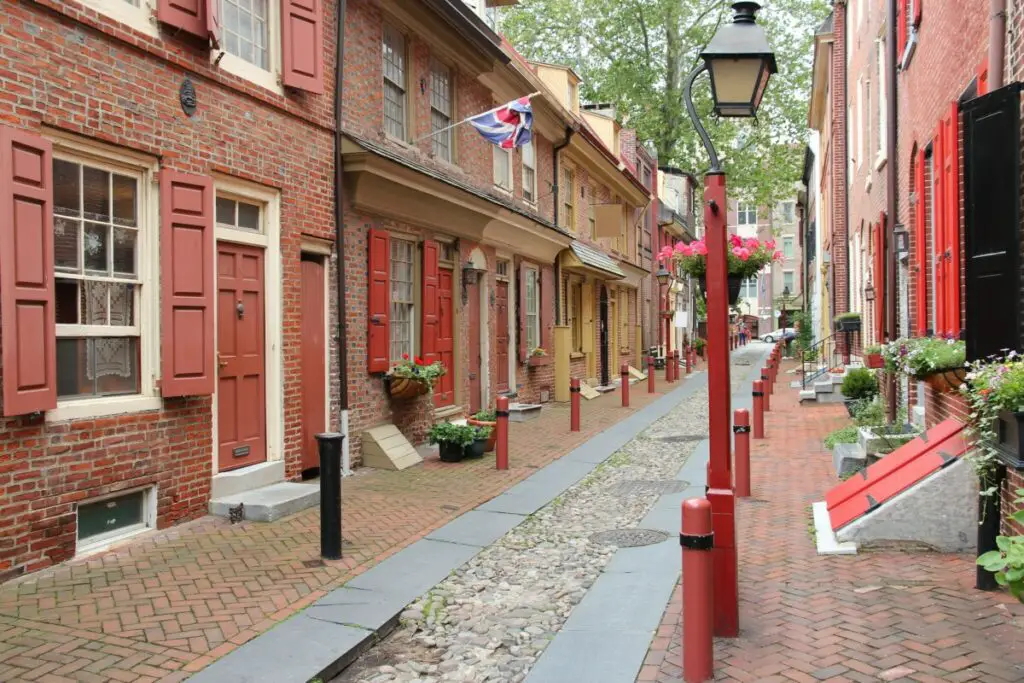 Well-named and well-loved, Old City, Philadelphia is one of the most historic and friendliest neighborhoods in America. The history of the town goes all the way back to the 1700s and the architecture shows that. Many pre-America buildings are still standing, which makes it a very popular tourist attraction. Normally, tourists are a pariah and a bad mark on a neighborhood, but here, the tourists are typically on the more docile side and are more into history than partying.
Because of the profile, major crime isn't frequent here and the walkability of the neighborhood translates to good-natured residents who take pride in the history in which they take part.
Old City has several annual festivals, and new and personable businesses, and is the perfect place to raise a family.
Related Topics:
If you like the article above, here are some other similar articles you should check out!
Is there Public Transportation in Philadelphia, Pennsylvania?

Is Philadelphia, Pennsylvania a Liberal City?

17 Reasons Not to Move to Philadelphia, Pennsylvania