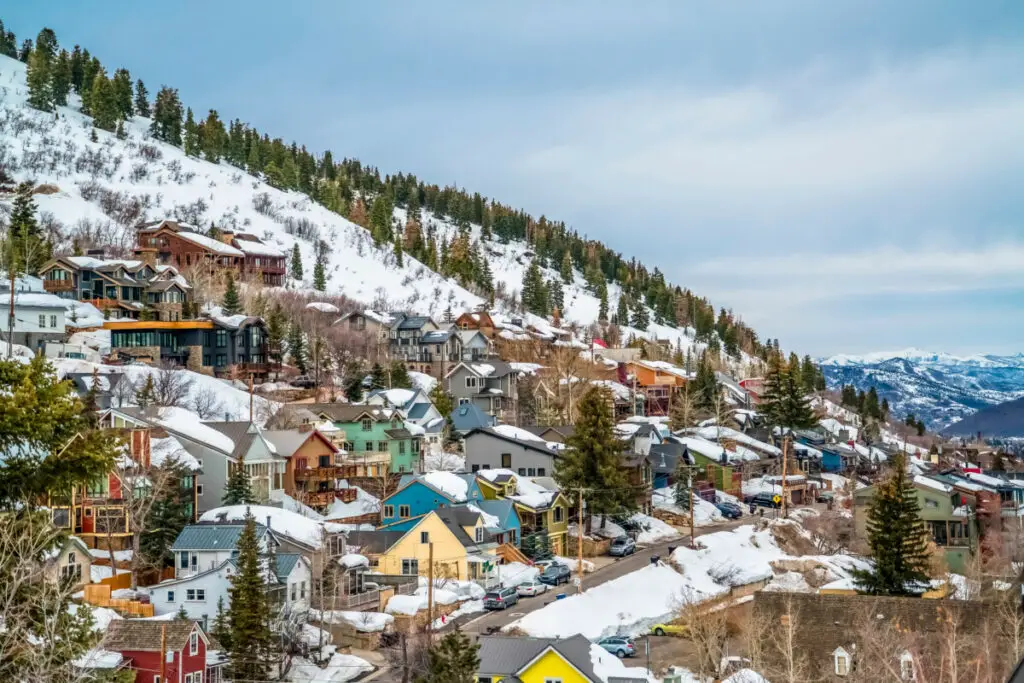 Park City, Utah is a beautifully preserved historic mining town in the Wasatch Mountains that has recently been gaining popularity. From its beautiful landscape to its historical buildings, to its outdoor adventures during both the summer and winter seasons, Park City is a wonderful place for the whole family! If you're looking to move to Park City you'll want to know the best family neighborhoods to consider moving into.
13. Jeremy Ranch
Jeremy Ranch is one of the most well-known areas in Park City, Utah. While Jeremy Ranch technically isn't in Park City, it's commonly referred to as part of Park City. Jeremy Ranch sits perfectly between Park City and the mouth of the canyon so it makes commutes to Salt Lake City easy. Jeremy Ranch is located 10 miles away from Park City, 6.6 miles away from ski resorts, and 18 miles away from Salt Lake City making it an ideal spot for residents.
Something that a lot of real estate agents mention is how affordable Jeremy Ranch is compared to a lot of other Park City neighborhoods. You can get beautiful homes and condos in this area for a very affordable price. Jeremy Ranch also is part of Park City School District so your kids will have a great education.
Jeremy Ranch Schools include:
Jeremy Ranch Elementary
Ecker Hill Middle School
Weilenmann Charter School
I personally attended Weilenmann Charter School as a child and I loved the area it was in. There are so many outdoor activities for students to do and the schools utilize those resources.
If you're moving to Park City, chances are you're looking for an outdoorsy environment and Jeremy Ranch is perfectly located close to a couple of popular hiking trails. There are so many outdoor activities to do that are right in your own backyard. Jeremy Ranch is a great place to be when looking for outdoor activities.
12. Deer Valley
Deer Valley is a wonderful place if you are looking for a vacation ski home or a home nestled in the mountains. Deer Valley is on the higher end of pricing and a lot of people who own homes in Deer valley use them as vacation homes, but there are locals that love to be in that mountain air full time.
The first thing you'll want to know about Deer Valley is it is a ski town. If you and your family are avid skiers, this is a fantastic place for you! The second thing you'll want to know and understand is there are four different parts to Deer Valley; Upper Deer Valley, Lower Deer Valley, Deer Crest, and Empire Pass.
Upper Deer Valley is made up of 35 subdivisions and is located close to many shops, restaurants, and activities. Upper Deer Valley is also perfectly located next to the ski resorts.
Lower Deer Valley is made up of 30 subdivisions that are located at the base of the ski resort. This area is perfectly located just a walking distance from the heart of downtown Park City and is perfect for all your wants and needs.
Deer Crest is one of the best places for views and true outdoor living. Deer Crest is located perfectly so you can see Bald Mountain and Jordanelle Reservoir. This part of Deer Valley offers ski-in and ski-out access for almost all properties.
Empire Pass is the newest neighborhood in Deer Valley and has some amazing perks. Empire Pass offers a Talisker membership to all its residents which gives you access to the Talisker Club, golf courses, shuttle service, and amenities.
11. Silver Creek
Silver Creek is best known for its ranches and countryside. If you want a lot of property and farmland, Silver Creek is the place to go. Property sizes range anywhere from half an acre to 50 acres, so they're large properties for ranchers. The main subdivisions in Silver Creek are East Creek Ranch and Red Hawk. Something you'll want to note about Silver Creek is not all roads are paved.
I spoke to some family friends who live in Silver Creek and they absolutely love it there. They have lived in Silver Creek for ten years on a ranch that is 4.5 acres. Their home is beautiful and the city recently just paved the road that goes up to their home. They highly recommend the area and said it is perfect if you're wanting to live a little bit more out of the city life.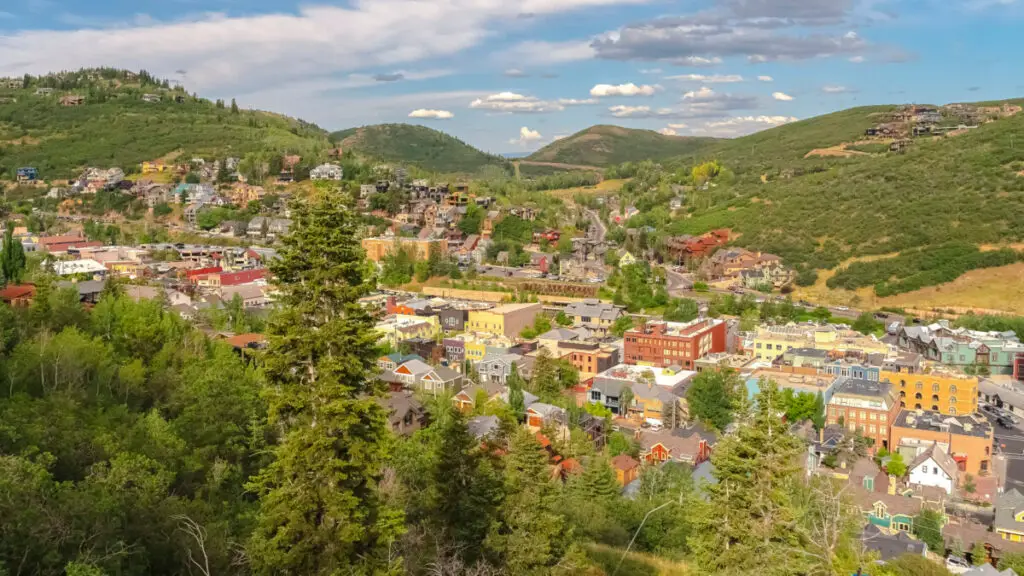 10. Sun Peak
Sun Peak has recently grown to be a very popular area in Park City. Sun Peak consists of both full-time residents and part-time residents giving it a lot of diversity throughout the seasons. Subdivisions include Bear Hollow Village, The Enclave at Sun Canyon, Lodges at Bear Hollow, Mahogany Hills, The Cove at Sun Peak, and Willow Draw Cottages. This is another area where you can have anywhere from 0 acres to 16 acres depending on what home and property you are looking for.
Just like other areas in Park City, this area is close to ski resorts, and hiking trails, and has beautiful scenery. If you're looking for a good area for a family dog, I highly suggest this one as they have a dog park that many pooches love to enjoy during every season.
9. Pinebrook
What gives Pinebrook its name is the beautiful trees that surround the area. There are pine trees that have been on the land for decades that give the perfect amount of shade and make you feel like you're in a secluded forest. Pinebrook is perfectly located close to shopping centers and restaurants so you can go out for a quick grocery run or a quick bite to eat.
If you're a skier but prefer not to be right in the middle of the resort, this area is perfect because it is 20 minutes away from a ski resort. Just like some of the other areas, you do have access to hiking trials that could potentially be right in your backyard. This area is so beautiful with scenery and is fantastic for your family.
8. Trailside
Trailside is personally one of my favorite areas in Park City. Trailside is on the outskirts of Park City, so you can live that mountain life while also being close to that city life. Trailside has beautiful homes and a friendly atmosphere, so it's perfect for your family. Trailside is so enjoyable because it is in a very rich earthy area so you have a lot of outdoor adventures you can do with the whole family.
The best thing about Trailside is they are near a local bus service so it is easy to get in and out of downtown Park City. You also have Trailside park which is used frequently by the locals and is a great way to spend more time outdoors with your friends and family. Trailside is also known to have some of the best schools including Trailside Elementary school.
7. Old Ranch Road
Old Ranch Road is one of the hardest areas to get into because everyone wants to live here. The number one reason this area is so sought out is because of its incredible views of everything. These views include the Wasatch Mountains, Park City ski resorts, The Canyons Village, and Deer Valley Resort. This area is perfect for those who want to be close to ski resorts, but do not live right on them, and for people who want to be close to city life.
This area is just 5 minutes from Main Street and about ten minutes from everything Park City has to offer when it comes to restaurants and shopping. This area is also just 30 minutes away from Salt Lake City, making the community easy and fast.
The homes here are so beautiful and are one of a kind! They can range anywhere from $2 million to $30 million, so they are quite pricey, but to many, very much worth the price. With this price comes wildlife right in your backyard and so many great amenities that you will not want to miss.
6. Park Meadows
Park Meadows is such a beautiful area full of beautiful homes and a great golf community. Park Meadows is home to people who love to golf, ski, hike, bike, and overall spend a lot of time outdoors. The greatest thing about Park Meadows is it has a small-town feeling with some amazing views.
The majority of residents that live in the Park Meadows area are full-time residents that enjoy everything the area has to offer for all four seasons. Located right in the area is Park Meadows Golf course that is a private golf club that many people adore. This area also offers a lot of recreation and amenities that are perfect for the entire family. So, if you're a golfer and love the outdoors, this community would be fantastic for you.
5. Kimball Junction
Kimball Junction is beloved by a lot of people in the area because it was the first popular neighborhood area before Park City gained its extreme popularity. The best thing about Kimball Junction is its affordable pricing on homes which gives people more options when buying in the area. Kimball Junction is only one mile from I-80 making the commute to Salt Lake City, Deer Valley, Heber, and more very quick and very easy.
Kimball Junction is a great place for shopping, restaurants, and overall small-town life. This area is home to many popular restaurants and shopping centers including the Park City Outlets (formerly known as Tanger Outlets). I used to come up to this area all the time to shop and it is such a fun area! If you're looking for that small-town life that has easy access to the freeway, this is the place for you!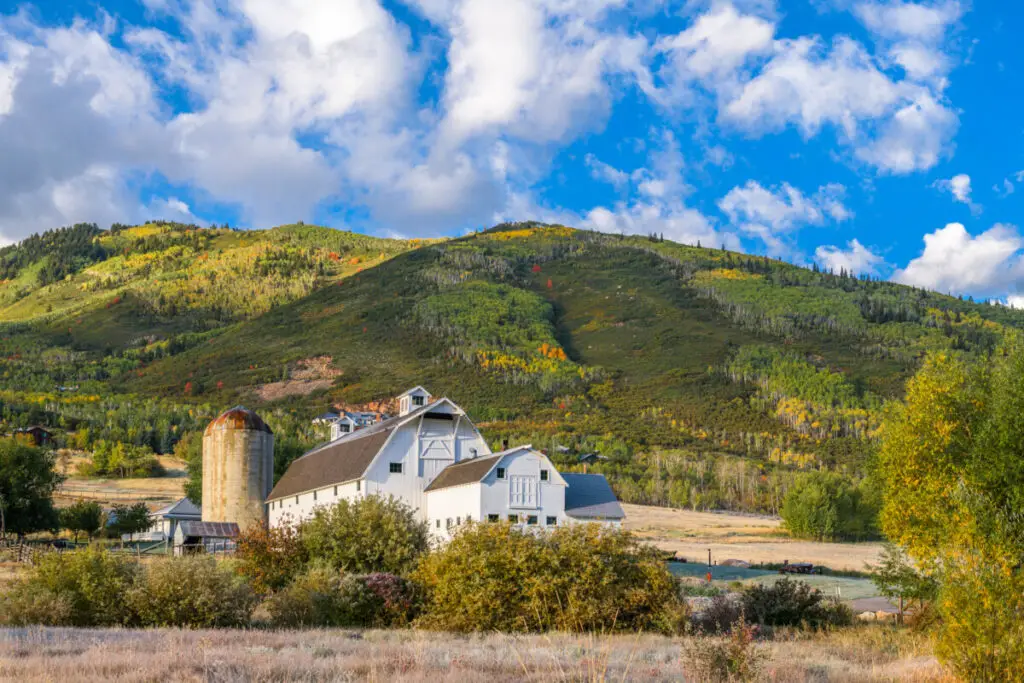 4. Aerie
Aerie is one of Park City's more luxury living areas with both full-time and part-time residents. This area is located right in the middle of Old Town Park City, Deer Valley, and Prospector which allows you to choose from three amazing views. Homes rarely are seen for sale in this area, so if you can snatch a home here, you're one of the lucky ones.
Just like other areas, you have access to hiking trials and ski resorts and are also less than a mile from Park City Main Street. The only downside about this area is it can be steep to get to some neighborhoods, so winters can be difficult when driving. Homes in this area are on the pricier side, so be prepared for that when looking into this area.
3. The Canyons
If you are an avid skier, this is the best are for you. The Canyons is a common vacation home area for skiers that only stick around for the winter months. Due to Park City's popularity in skiing, this particular area has seen a lot of growth over recent years. If you're looking for more family homes rather than condos or vacation homes, look into The Colony at White Pine which is right next to this area.
I think the greatest thing about The Canyons is the growth because there are constantly new developments going in and things are being expanded. One of the things being expanded is a longer ski lift that will be able to take more people and extend a lot farther than it otherwise would've.
Just like every other area, you do have access to great hiking and biking trails in the summer months that are great for the whole family. If you are not a skier and don't plan on doing winter sports, this probably isn't the best area for you, but if skiing and winter sports are your thing, I highly suggest this area.
2. Prospector
Prospector is an oldie but a goodie when it comes to neighborhoods in Park City. Prospector is an older neighborhood but offers amazing amenities to its residents. I personally love this area because it is so cute and so quaint. One of my favorite pizza places is in this area, it's called Fuego, and I travel from Salt Lake City to this area pretty often just to get some pizza.
The homes may be a bit older, but they are darling little homes that have kept their small-town look. Prospector neighborhoods include Carriage House, Chatham Hills, Prospector Park, and Prospector village. All these neighborhoods are located so close to Park City Main Street and are just a few miles from ski resorts, hiking trails, and more.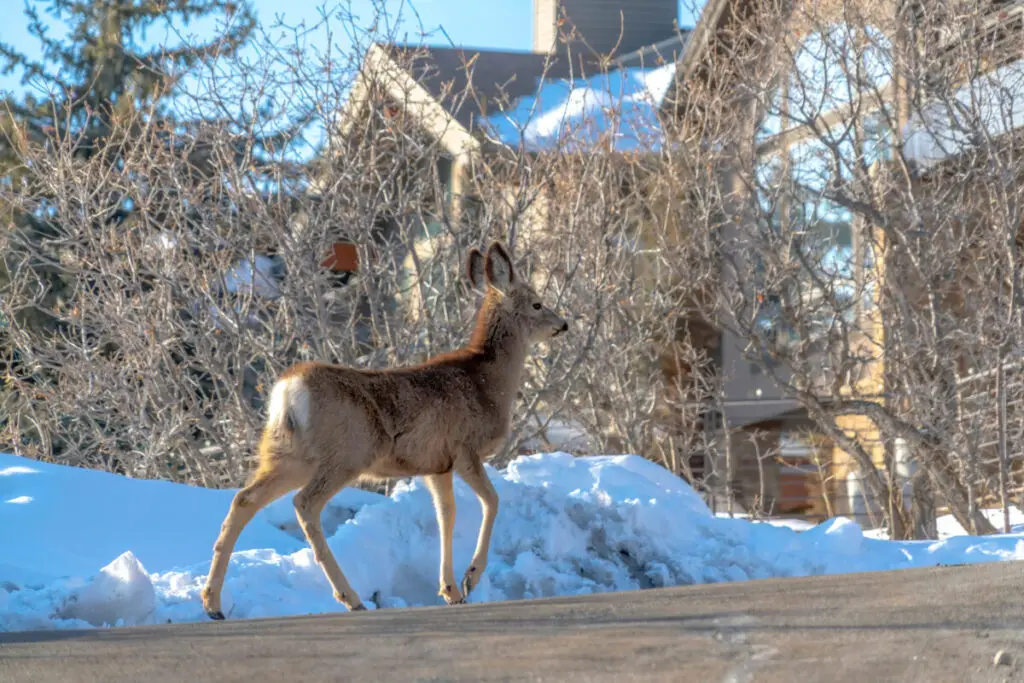 1. Summit Park
If you are wanting to move somewhere that is away from the city and puts you right in the middle of wildlife, Summit Park is the best area. I love Summit Park for that exact reason; you get a ton of wildlife that include moose, deer, bear, foxes, and many other animals. You also get amazing scenery and vegetation. If you want to really immerse yourself in nature and have your backyard be home to wildlife, then I wouldn't choose anywhere else but Summit Park.
With this being said, you really will get the best of nature in this area as Summit Park sees around 350 feet of snow annually and there may be some days when you cannot get out of your front door. Cars a great to have for those long commutes, but in the winter, you must have a four-wheeler of some sort to get in and out of your property in this area.
The homes are beautiful in these neighborhoods and are great for a whole family. This area does take in Park City School District so you will get the best education in this area. Overall, I think this is a great family area for everyone if you want to immerse yourself in nature and everything nature has to offer.
Related Topics:
If you like the article above, here are some other similar articles you should check out!
16 Reasons Not to Move to Park City, Utah

Is Park City, Utah a Liberal City?

17 Reasons Not to Move to Logan, Utah