Is Murfreesboro, Tennessee the right place for you and your family? It just might be, with these great, family-friendly neighborhoods offering you the perfect place to raise or start your household. You have lots of options that offer everything from peace and quiet to a new adventure every day. When nothing is too good for your family, make sure you're picking only the best.
If you want to know more about the best neighborhoods in Murfreesboro, Tennessee, make sure to keep reading!
1. Berkshire
Berkshire is a beautiful neighborhood that is described by residents as family-friendly, clean, and walkable! Berkshire is also dog friendly, so your furry family members can enjoy this beautiful neighborhood as well. This is a walkable neighborhood that lets you take the time for a leisurely afternoon stroll enjoying nature. Outdoor fun abounds in Berkshire! Be sure to bring plenty of sunscreen for that cheerful Tennessee sunshine.
The people of Berkshire enjoy gardening, so this is a well-maintained neighborhood where beauty flourishes. Home improvement is also popular, so you should get lots of help for your at-home DIY projects. You'll have plenty to do and a great neighborhood to do it in while living in Berkshire!
2. Halley's View
Halleys View is a quiet, sweet neighborhood that's dog friendly and is close to some great schools! You want to make sure your kids (or yourself!) can get ahead, and school is just the place to start. Halleys View is very education-friendly, offering great schools and an awesome community for educated individuals. There are a lot of opportunities here to learn and become more qualified.
This neighborhood is great for anyone who wants to feel like their life is moving with a purpose. Halley's View also has one of the lowest rates for children living in poverty! You can feel safe knowing Halleys View offers a great sense of security for yourself and your kids.
3. Three Rivers
Three Rivers is a great place to live if you want to balance out Murfreesboro's urbanization with a nice rural feel. It's close to some gorgeous woods and farmlands that will give you open blue skies and lots of great places to take your family walking or hiking. You'll be close to some highly rated schools as well, which is great because education should always be one of your highest priorities when it comes to your family!
It's not all papers and books, however. You'll be close to some great shopping and beautiful parks that will provide plenty of fun! Three Rivers is a great place to balance fast-paced city life with that small-town country charm.
4. Juniper Acres
Juniper Acres provides a wide variety of homes you can pick from that fit your family perfectly, no matter the size. Juniper Acres is a safe place to raise your kids, with lower crime rates than much of Murfreesboro. They also have some top-rated schools you can depend on as well! And everybody knows you can never pick a good enough for your kids.
There are a lot of families in Juniper Acres, so you can have a great community to support you and your family as you move in and adjust. Like the rest of Murfreesboro, Juniper Acres is a beautiful space with mild weather that doesn't get too hot or too cold.
5. Marymont Springs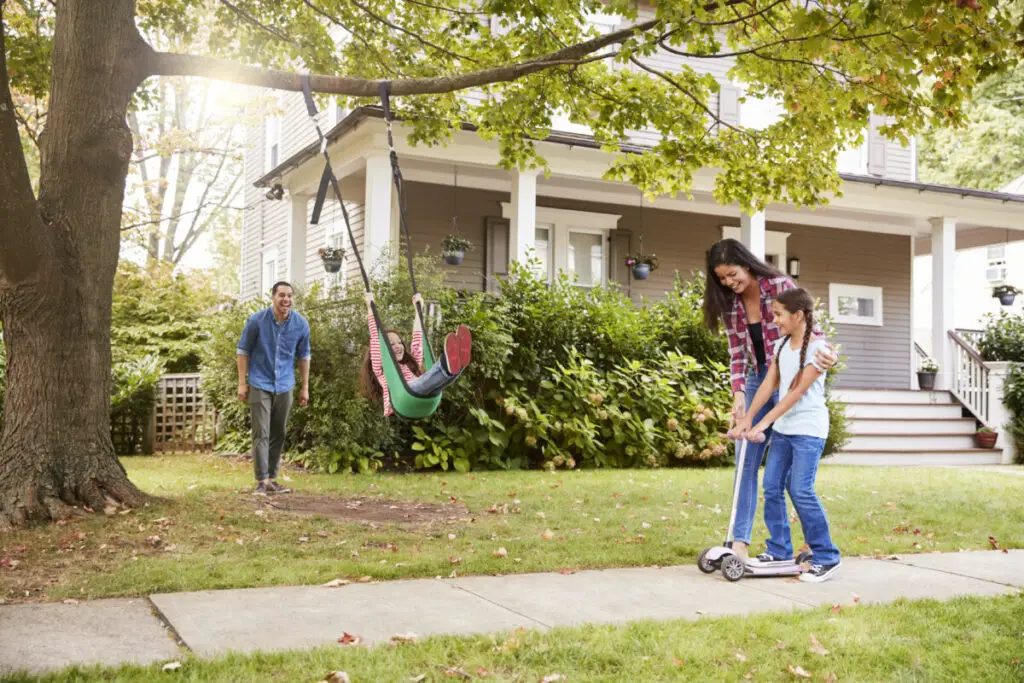 Marymont Springs is an attractive neighborhood that has definitely had a manicure! They are covered by an HOA, so the houses and yards are kept in check, and the community is well organized and connected. A neighborhood that practices good communication is worth its weight in gold.
Marymont Springs has some of the most luxurious homes in Murfreesboro, and will only ever give your family the best. Marymont Springs is a great place for families with high expectations who want to feel like they have a voice in their neighborhood. It just might be the perfect place for you! If you enjoy beauty and space, come to Marymont.
6. Indian Hills
Indian Hills has so much to offer residents! It is close to Halley's view, and both neighborhoods have fantastic schools. You also have the Indian Hills Golf Course, which offers fun to the adults as well! Indian Hills has a low rate of child poverty.
The houses in this neighborhood are fairly new, so you know you're getting a fresh start with a well-built, modern residence. There are plenty of spacious houses here to give your family room to grow. You can enjoy growth and prosperity in this neighborhood, as well as a beautiful atmosphere. It really is one of the loveliest neighborhoods in Murfreesboro.
7. Alder Terrace
Alder Terrace provides a well-connected and supportive community. They are very pet friendly, so you know that your pets will fit in as well! Alder Terrace has a homey sort of charm and is the kind of place that you can make lots of memories in. It's a clean, tranquil place where you can feel secure and not be too rushed by the fast-paced city life in Murfreesboro.
Alder Terrace also offers some great affordable housing, so you can raise your family here without breaking the bank. It's a very low-stress and easy-going place where you can take life at whatever speed suits you.
8. Heatherwood
Heatherwood offers residents plenty of fun activities! This community loves live music, dogs, and hiking, so there's something for your family no matter what you like to do! There are a lot of places for outdoor fun like hiking, biking, and walking.
This is the kind of neighborhood where you'll never be bored and there's always something to do with the community or with the family. It's a well-paced neighborhood that amps up the fun no matter the season. Your family will always be ready for the next adventure in Heatherwood. Let yourself get swept away, and come on over to Heatherwood!
9. Ravenwood
Ravenwood is a lovely, quiet, quaint neighborhood. This neighborhood loves families and dogs and has a safe atmosphere. The neighbors in Ravenwood are incredibly welcoming and love getting new neighbors! This is a great place for homebodies, as many residents love crafting, cooking, and board games! You can really enjoy a nice night in with the family in Ravenwood.
You might also be able to learn a new skill from your great new neighbors. This is a great place for anyone who wants fun and connection without having to run all over the neighborhood looking for it. In Ravenwood, the fun comes to you!
10. River Chase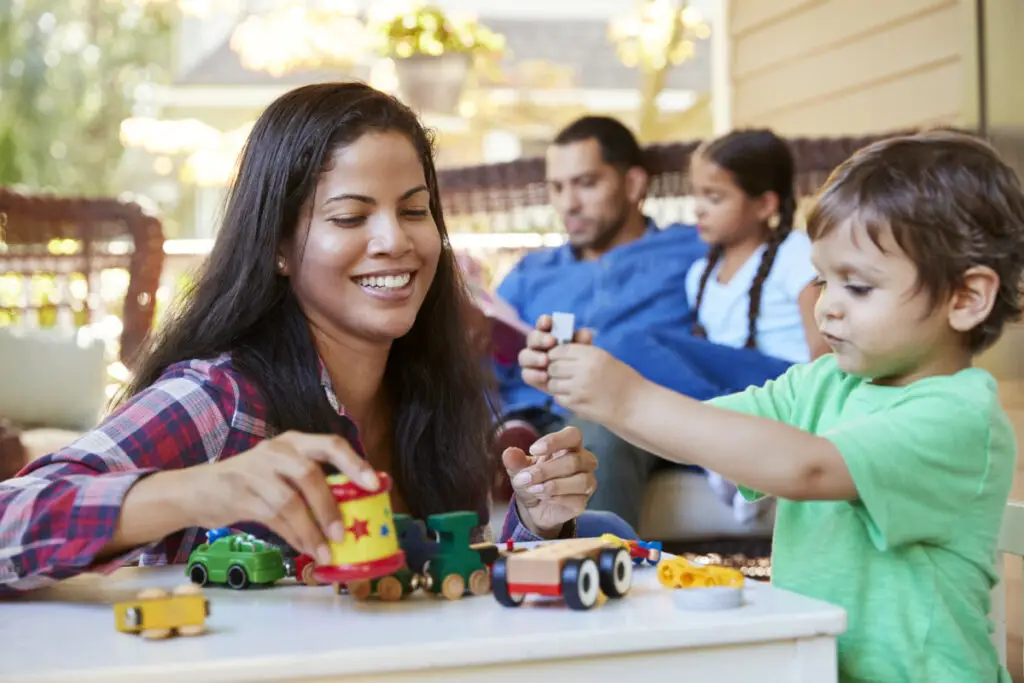 River Chase is a serene place where you can look forward to some peace and quiet! They are dog friendly, and one of the safest neighborhoods in Murfreesboro. They take life at their own pace in River Chase, and it's a good one. Like Ravenwood, you can look forward to game nights and crafts here in River Chase.
River Chase is a great place for your family. You can have lots of community support and still have a night out of the town in River Chase. River Chase balances fun and freedom with structure and safety and will allow you to sleep easily at night.
11. Royal Glen
Looking for great schools that will support you and your children throughout the years? Look no further than Royal Glen! Royal Glen is a fabulous neighborhood with large houses perfect for a growing family. You'll have a great yard to let your kids run around and play with their friends They offer excellent spots for walking and hiking with your family, as well as plenty of playgrounds and parks.
This neighborhood is also welcoming of any canine companions that your family has. Royal Glen offers a serene, quiet countryside place that gives you a sense of peace and security. Choose Royal Glen for the sweet calm that comes with knowing you've been taken care of.
12. Magnolia Trace
Magnolia Trace is a lively neighborhood where residents are always ready for the next adventure. Whether it be live music, gardening, home improvement, or crafting, this neighborhood has plenty of get-up-and-go! It's a pet-friendly neighborhood with plenty of dogs and cats. You can bring any furry members of your family and know that they'll fit in.
You can be sure that Magnolia Trace will have something to offer your family no matter what you're into. Do you like books? Walks in nature? Baking? Magnolia Trace has something to offer you.
13. Evergreen Farms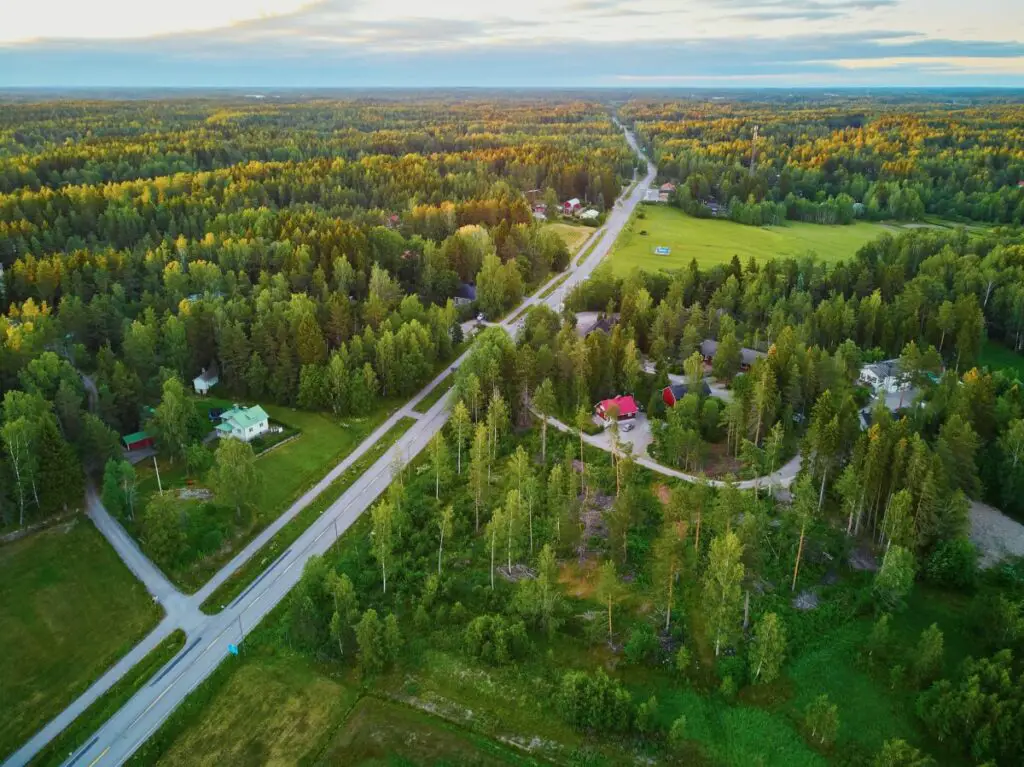 Evergreen Farms offers its residents great convenience. It's close to the interstate, so getting in and out of town is super easy. It also has some great shopping, parks, and restaurants for you to enjoy! But don't worry, Evergreen Farms has plenty to offer the kids as well as adults. It was actually named the 'Best Place to Raise Your Kids

' by Business Week magazine.
This is a neighborhood with lots of good old-fashioned values and traditions. Evergreen Farms also lives up to its name by being a beautiful, open space with plenty of room to run around in. It's a reliable place and a good option when picking a place to raise your kids!