Menomonee River Valley
Located, as the name would imply, on the Menomonee River, this area is an excellent place to raise a family within Milwaukee. The river has been made much cleaner in recent years, making this area excellent if you want a nice balance of an urban feel with the ability to do outdoor activities such as kayaking. There are also numerous hiking and biking trails in the area, so if you are a highly active family, this might be the spot to be!
This area of the city also happens to be close to lots of good entertainment options in the city, including the famous Miller Park and includes the Harley Davidson museum. The Mitchell Park domes are also a big highlight: how cool is it to be able to visit the desert and the jungle in the middle of the city? The Menomonee River Valley has seen a lot of economic growth in recent years and may be just the right place for a young family ready to put down some roots in Milwaukee and work and grow there.
Shorewood
Shorewood, formerly known as the Village of East Milwaukee, is the densest community in Wisconsin. If you enjoy a small village feel with the convenience of being near to nearly everything you could ever want, then Shorewood may be an excellent fit. It is very close to the city of Milwaukee itself, and because of this, is very close to a huge number of biking and hiking trials, as well as the Milwaukee river.
There is a good mix of houses and apartments that provide lots of options for families with different incomes. There are a lot of stores and restaurants gracing its main street, and it is very walkable and bike-able. The school district is also very highly regarded. (Fun Fact: The High School was originally built for the purpose of being a college!) Shorewood has an almost artsy feel and a lot of history, and overall is an excellent place to raise a family in the Milwaukee Area.
Mount Mary
Mount Mary, most well known for its University of the same name, is an excellent place in Milwaukee if you are looking to live there in a house of your own. There is a large proportion of home ownership to renting there, and the area offers a dense urban feel. This is a great area for young families who want to live close to Milwaukee but not downtown.
Whitefish Bay
Once a fishing village, later a resort location with a Ferris wheel and all, Whitefish Bay is now one of the most desirable places to live in the Milwaukee area. It features idyllic views of Lake Michigan, a wide array of beautiful homes of different styles and sizes, and public parks, and receives extremely high marks for its schools. It also has a quaint main street with unique options for shopping and is also located adjacent to a nearby mall. It is also a very safe community, and despite being largely residential itself, is located close enough to Milwaukee downtown to give easy access to a wide variety of entertainment options for its residents.
The town itself has a lot of local events year-round and is very walkable (it's hugely popular for runners and joggers as a result). As a whole, the town of Whitefish Bay may be one of the best places to live not just in and around Milwaukee, but in Wisconsin as a whole.
Walker's Point
Home to one of Milwaukee's most famous city icons, the Allen-Bradley clock tower, Walker's Point is a unique place to live in Milwaukee. If you have a foodie in your family, it is the place to be. There are a number of restaurants in Walker's Point and lots of places to buy artisan food products. If you want to live in downtown Milwaukee close to the best food and drink in town, this may be a good place to live for you and your family. (source

)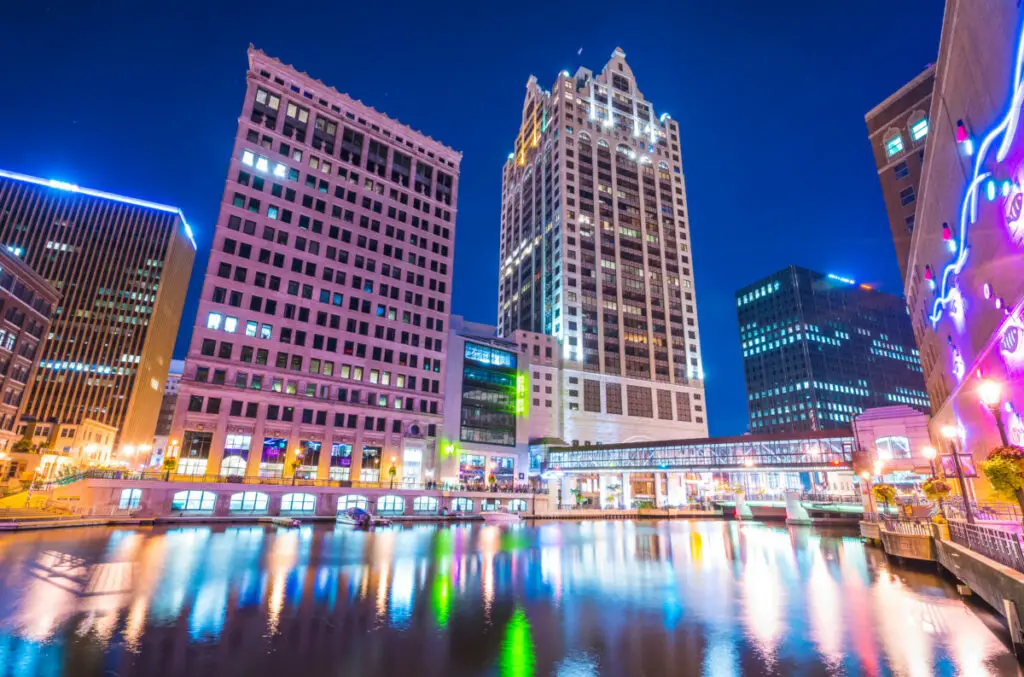 Elm Grove
Elm Grove is a rich, historical community that was ranked by Business Insider as the best suburb in the country. It is beautiful, well situated, and features great schools and very little crime. It is a quick commute to Milwaukee but also features even better access to nature than a lot of the other communities on this list. It has lots of unique local stores and lots of local events.
The community itself takes great pride in the town's aesthetic, and puts effort into preserving it, having made a concentrated effort to successfully save an old church building in the town, which has now been converted into a successful business. It also has beautiful tree-lined streets and well-tended gardens. If your family loves life in the suburbs then this is the place to live.
Fox Point
Located North of Whitefish Bay, Fox Point is a quiet suburban area located quite close to downtown Milwaukee. It also has gorgeous views of Lake Michigan, a great school district, and tree-lined streets of nice homes. Fox Point is a nice, tranquil place to raise a family, and if you are looking to buy a home in Milwaukee, would be an excellent choice.
However, it is somewhat less walkable than Whitefish Bay and Shorewood. This being said, it is an excellent place to live for just a quick commute if your job is located in Milwaukee city proper, and if you like pretty neighborhoods that offer a little more seclusion than some denser areas, Fox Point is an excellent choice.
Riverwest
Riverwest is best described as an eclectic little place. It has a lot of unique venues for entertainment as well as shops and restaurants. It also features a yearly 24-hour bike race, which concludes with what is essentially a community-wide block party. It also has its own local radio station! A highly unique community, there are lots of cool places to explore in a part of town like Riverwest. This makes it a great pick for this list, in addition to being one of the most unique places to live in Milwaukee in general.
Cedarburg
While located quite a bit further from the City of Milwaukee itself than most of the communities on this list, Cedarburg still lies in the general vicinity of Milwaukee and is not too far of a drive from it. Something interesting to note about Cedarburg is that there is actually a bike trail that links Cedarburg all the way down to Shorewood.
Cedarburg is also uniquely historic. The community has put a lot of effort into preserving the city's historic buildings and features a lot of nice shops and cultural stops like museums. It also features one of the best Christmas time celebrations around, with the historic feel of the town making it uniquely cozy that time of year. If you enjoy major small-town feels, Cedarburg is an excellent pick for a place to raise a family.
Mequon
Mequon is a relatively unique entry on this list in that it is a city of its own, but it still has a large community of commuters who work in Milwaukee, so it deserves mention. Mequon is quite safe and has excellent schools. Mequon is an excellent place to live for families, and it features a lot of low density areas to live, as well as lots of great public services and events.
It's a great place for those who love walks with the family, as it has a smattering of public parks all over. It also features a good amount of entertainment options, including a golf course. The city also hosts events year-round, which are well attended. It is both a great and affordable place to live in the Milwaukee metropolitan area.
Bayview
Bayview is an excellent location for families to live in Milwaukee. It is very artsy, with a farmers market and gallery nights. It also features an excellent concert series. It also lays claim to beautiful lakeside trails and excellent parks. There's also a cool, old fashioned looking movie theater there. Yet another trendy and eclectic entry to the list, Bayview has a unique feel that a lot of people in Milwaukee have fallen in love with. However, it is important to note that the community has a lot more crime than some of the other entries on this list.
Historic Third Ward
A revitalized warehouse district, the Historic Third Ward is now home to dozens of trendy shops and restaurants, as well as some more artsy locations. Music-loving families would be uniquely situated living here, as Summerfest, one of the largest music festivals in the country, is held every year at the Henry Maier Festival Park. Of course, the Festival Park also hosts other events all year round as well! If you enjoy a sort of renewed, industrial feel and aesthetic, the Historic Third Ward can provide that. It even includes a beautiful river walk.
Harbor View
Featuring scenic views of Lake Michigan and a newly created public park, the Harbor View is an up and coming area of Milwaukee with a lot of great potential. Located near the downtown area of Milwaukee, it is close to a lot of businesses, and thus is an excellent area to live in in order to avoid a long commute to your work in the city. If you like living close to the water and being close to the things the rest of Milwaukee has to offer at the same time, this may be the community for you.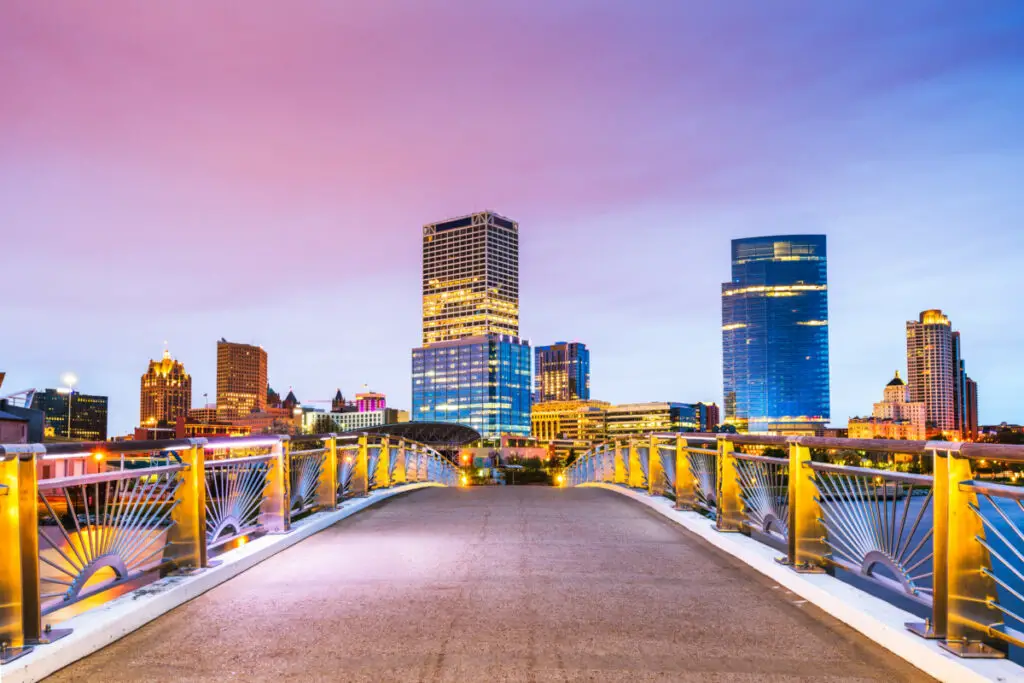 Related Topics:
If you like the article above, here are some other similar articles you should check out!
Is Milwaukee a Liberal City?

Is There Public Transportation in Madison, Wisconsin?

9 Famous Celebrities Who Live in Madison, Wisconsin