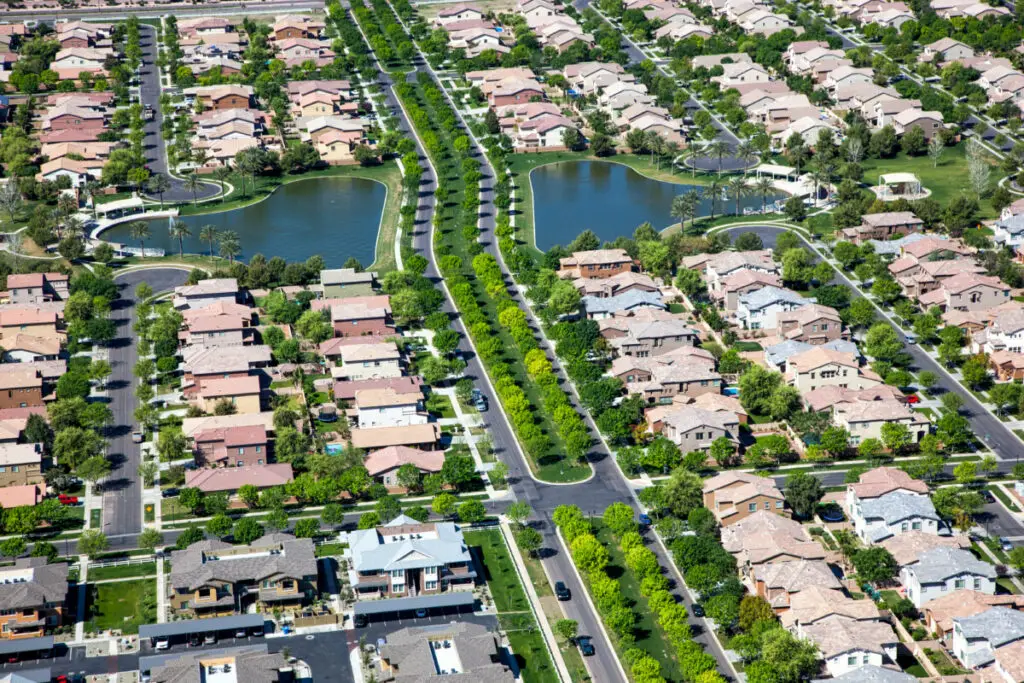 Mesa, Arizona is a great place to live for families of any size and personality. It is a super nice and friendly area with lots of different options when it comes to neighborhoods.
Being a native of Arizona myself and growing up just a few miles away from Mesa, I know which neighborhoods are the best for families. Keep reading to find out for yourself where you and your family should settle.
1. Red Mountain Ranch
Red Mountain Ranch is a really nice area of Mesa. It sits just a the bottom of the beautiful Red Mountains. It is also conveniently located right next to the Red Mountain Freeway, so there is easy access if you need to commute or travel.
This neighborhood also has a lot to offer to its residents in addition to great views and location. There are lots of choices when it comes to schools, and the Mesa School District

is one of the best in the state. Red Mountain Ranch has 1 elementary school, 1 middle school, and 1 high school.
There is also a country club that is equipped with amazing golf courses, a pool, and beautiful landscapes. Homes here are super nice and each one is uniquely designed. The community is also very tight-knit and there are always events being held. Red Mountain Ranch is the perfect place for families, as it has a little of everything to offer. Homes cost about $530,000.
2. Superstition Springs
Superstition Springs is an older neighborhood, but it is still a great place to live. It has some of the best parks, daycare centers, and some good schools. There are 2 elementary schools, 1 middle school, and 1 high school.
The homes here are smaller, but they are mostly family-owned and the community is very friendly. Superstition Springs also has some great walking and biking paths with access to public transportation. The neighborhood is in close proximity to golf courses and the Superstition Springs Mall

. Homes cost about $520,000 and are very affordable for families.
3. Eastmark
Eastmark is a super nice neighborhood. The neighborhood is young so homes are new and updated. It is a strong community and lots of diversity can be found here. They are always hosting events and they want everyone to feel welcome. Eastmark has some of the best parks and playgrounds in the city and the landscaping is beautiful. There are plenty of options for shopping and dining like Starbucks, Safeway, and Little Cesar's Pizza. The neighborhood has 2 elementary schools and 1 high school, with access to more great schools close by. It is also really close to three highways so traveling is easy and hassle-free. Homes cost about $400,000.
4. Dobson Ranch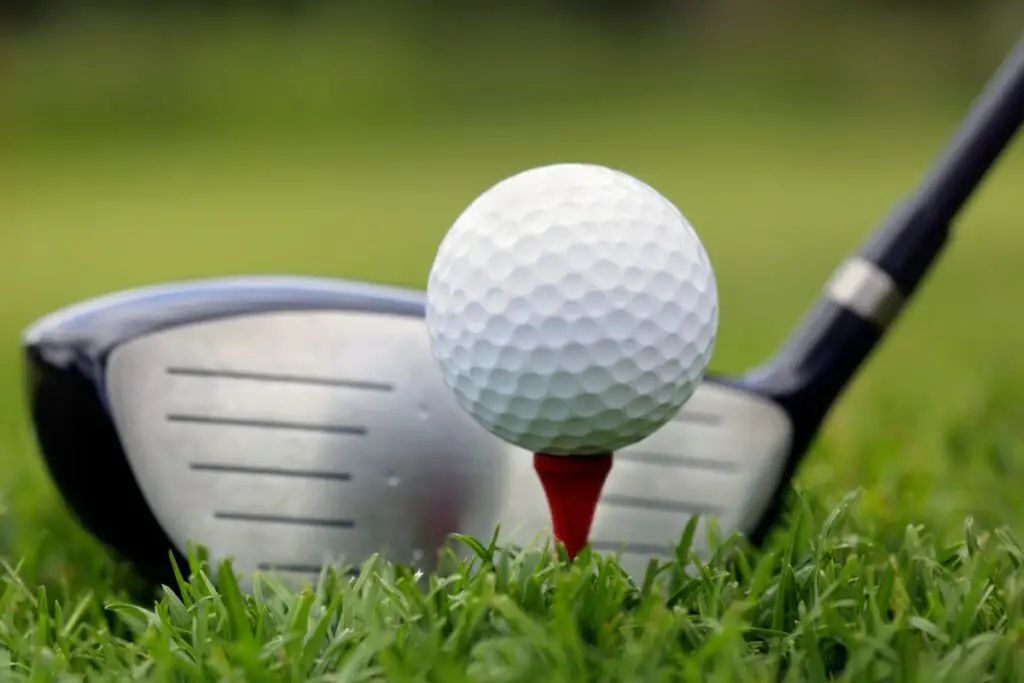 Dobson Ranch is an amazing place to live. It is the perfect place for families with parks, pools, and clubs. Not to mention a nice golf course. Everything here from the houses to the landscaping is always kept up and it is a nice and clean neighborhood. There are some great water features that add to the neighborhood's appeal. It is only 15 minutes away from the Phoenix airport and it is right next to the freeway. Dobson Ranch is close to grocery stores, dining, churches, and restaurants. There are a few public schools as well as private schools and academies, and universities like ASU

. Homes vary from condos, apartments, and single families homes most with large backyards and pools. Houses here go for $400,000.
5. Spyglass Estates
Spyglass Estates is one of the most wealthy neighborhoods in the city. It is an established area with nice new homes, most of them having been built in the 90s. The neighborhood comes equipped with a gym, clubhouse, and multiple pools, as well as massive parks with playgrounds. Spyglass Estates

holds a few events every year and it is a fairly active community. There are 3 elementary schools, 3 middle schools, and 2 high schools. It's a super nice area with access to plenty of shopping and dining.
6. Northgrove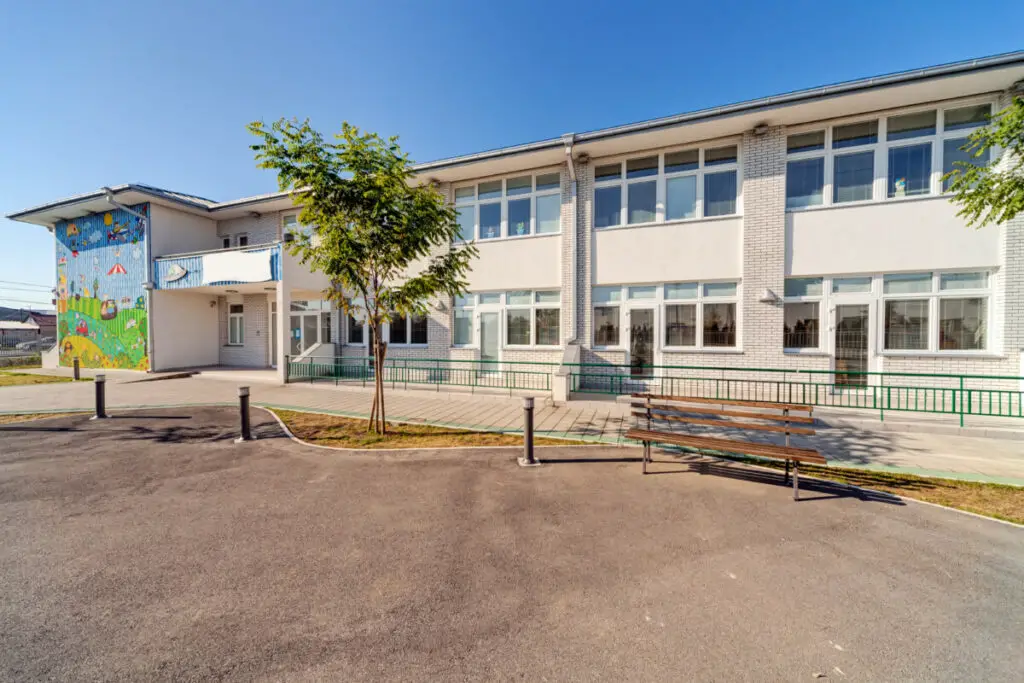 Northgrove neighborhood is small but its homes are very nice. It caters to families with its elementary school, charter school, 2 academies, and 1 high school, all within great school districts. The family can have fun at its many parks and playgrounds. There are also some walking and biking trails and plenty of sidewalks for safety. The neighborhood is quiet so families don't have to worry about noise and rowdy neighbors. Northgrove has a lot to offer for entertainment and dining like Dutch Bros, The Soda Shop

, Burger King, and numerous grocery stores. As well as daycare and preschool for younger kids. It also has great access to urgent care and doctor's offices. Homes are on the pricier side at about $950,000.
7. Parkwood Ranch
Parkwood Ranch is an older neighborhood established back in 1998, but it continues to grow and update, and currently has 1,402 homes. There are a few parks and picnic tables for families to have a nice outing. Parkwood Ranch also has some options for adults to have fun like Panera Bread, Black Rock Coffee Bar, and Mr. Brews Taphouse.
The neighborhood has a few daycare options for working parents. There are 5 elementary schools and 2 high schools. Parkwood Ranch

is not a very walkable or bikeable neighborhood with limited sidewalks, but it is safe and inclusive and a good place for families. This is especially so considering all the parks, basketball and volleyball courts, and playgrounds available to residents in this neighborhood. Homes cost about $460,000.
8. Mesa Grande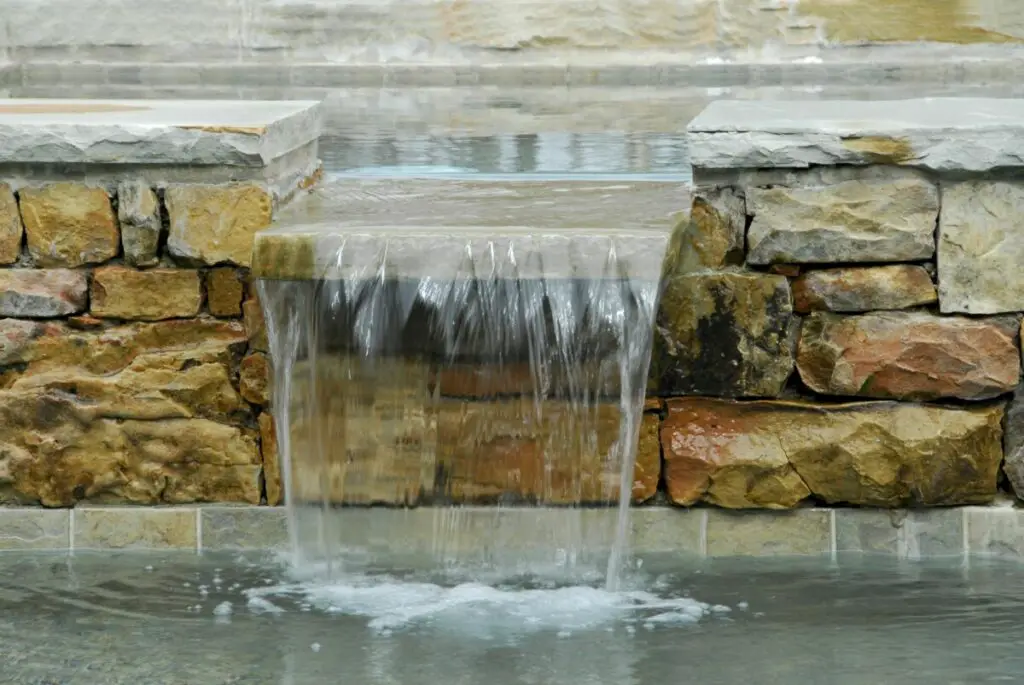 Mesa Grande

is a beautiful place to live with numerous water features and extensive parks. It is a very safe and close-knit community with mostly families. The neighborhood is urban with a lot of condos, apartments, and single-family homes as well as modern playgrounds and picnic areas. It is one of the most diverse neighborhoods in the country and it is open to everyone. You'll have close access to Sloan Sports Center and to the beautiful Salt River.
Commute here is a little longer with people traveling for about 15-30 minutes but there is easy access to freeways and public transportation. As far as eateries go, you can find a Henhouse Café, Smashburger, Cracker Barrel, and Pacos Tacos just to name a few options. Homes are very affordable here at about $350,000.
9. Fraser Fields
Fraser Fields

is located in a historic area of Mesa and is a good neighborhood for families. Homes here are typically in the ranch style and while some areas are deteriorating, the community has done a good job of upkeep and renovating. A lot of the families here are historical and it is a very close community. It is a safe area with lots of parks and walking trails for families. The neighborhood offers a variety of options like homes, condos, and apartments. It is in close proximity to some great schools in one of the best school districts in the state.
10. Dobson Woods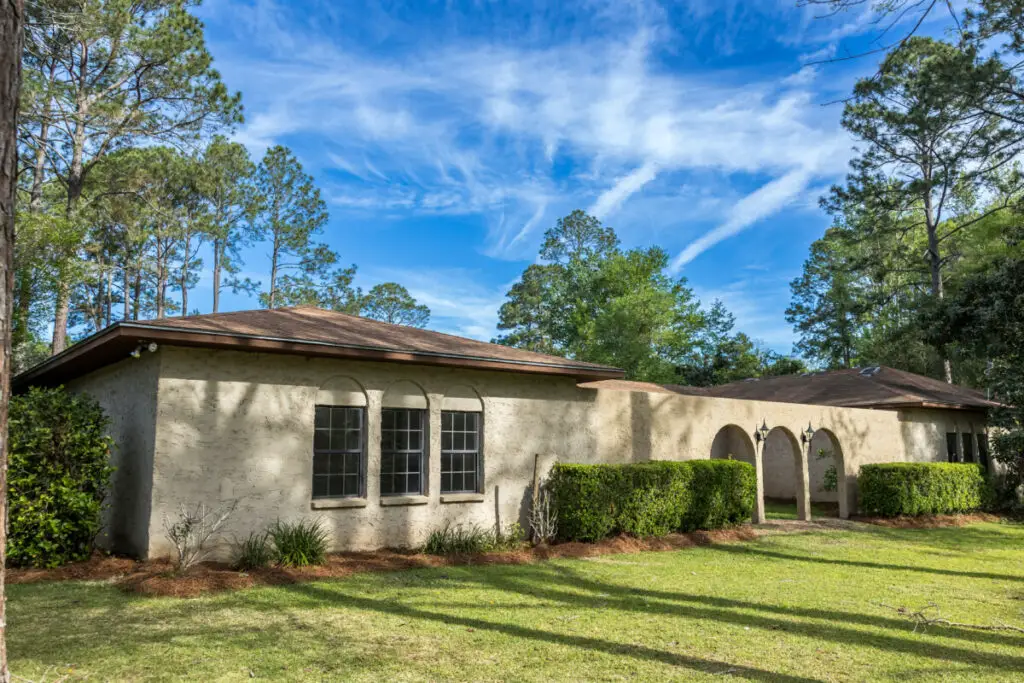 Dobson Woods is an urban neighborhood in Mesa with most homes built between 1970 and 1990. The homes are old but they are all renovated and each home looks unique. It was ranked one of the safest places in the state making it perfect for children and young families. A lot of residents here are educated executives and managers, and it is a wealthier area. 19% work from home while others have a short commute.
Dobson Woods

is only a couple of minutes from the freeway. There are a few parks and 2 elementary schools, perfect for families with young children. The houses here differ from other basic cookie-cutter neighborhoods in Arizona. Homes cost about $460,000.
11. Alta Mesa
Alta Mesa is a pretty nice neighborhood. Homes here are a little smaller so it's good for small families or singles. It appeals to families because it's home to 2 elementary schools, 1 middle school, 2 high schools, as well as a few charter schools. There are also numerous options for preschool and daycares. It is a super walkable neighborhood with plenty of dining. Some choices are Starbucks, Bagel Nosh, Bahama Bucks, and Mcdonald's. Alta Mesa also has access to urgent care and hospitals. There is a park for kids to play at called Falcon Field Park

and stores for adults like Home Depot and Ace Hardware. It's a safe and quiet neighborhood with homes at around $450,000.
12. Reed Park
Reed Park is an old neighborhood but it has recently been making a comeback. There are homes as well as apartments, with plenty of new homes. The neighborhood offers plenty of entertainment for kids with playgrounds and even a beloved skate park

. The parks here are super nice with basketball courts, walking trails, picnic tables, and playgrounds. Reed Park is a very peaceful neighborhood and is family-friendly. Homes cost around $440,000.
13. Rancho Del Mar
This neighborhood is full of medium-sized homes that are perfect for growing families. There are a variety of different 2 to 5-bedroom homes, including family homes, condos, and townhomes, so you're sure to find a home that will suit your family and your budget, whether you're looking to own or rent. Your kids can attend a variety of nearby schools in Rancho Del Mar

, including two elementary schools (Franklin at Brimhall and Franklin at Alma), as well as Dobson High School.
Any school that is part of Mesa Unified School District like these is sure to provide your child with quality education and a positive learning environment where your kids can reach a high level of academic success. Your family will also have close access to various restaurants to enjoy dinner nights out together, including Sahuaro's Taco Shop and Golden Valley Chinese Restaurant. Homes go for an average price of $575,000, though condos and townhomes can be rented or purchased for a lower price.