Juneau, Alaska is a stunning city in one of the most beautiful states in the country. It has some fantastic neighborhoods that are perfect for families of all ages, sizes, and backgrounds.
Keep reading to find out more about Juneau's best family neighborhoods and all the perks that each one has to offer.
1. Downtown
Downtown is a great neighborhood in Juneau and is centrally located. This neighborhood is the most beautiful one in the city and is filled with so much character. It has a lot to offer when it comes to entertainment because it is the hub of Juneau. Downtown has a great location, as it's super close to most jobs and the commute is effortless.
The main street runs down the middle of the neighborhood and has the state

m

useum

, the Juneau-Douglas Museum, and the Governer's Mansion. The neighborhood is gorgeous and the streets are lined with huge trees and lots of wildflowers. There are lots of trails for walking, hiking, and biking nearby.
2. West Juneau
West Juneau sits between the mountains and the Gastineau Channel. This neighborhood is small compared to the others, but it's perfect for people who love the outdoors. The homes here are really nice, and the neighborhood is within walking distance of downtown. It is a charming little place with nice neighbors.
West Juneau has a peaceful environment and the community is very friendly. There are not any stores or restaurants in the neighborhood but is only a few minutes away from the middle of the city, so amenities are close by.
3. Douglas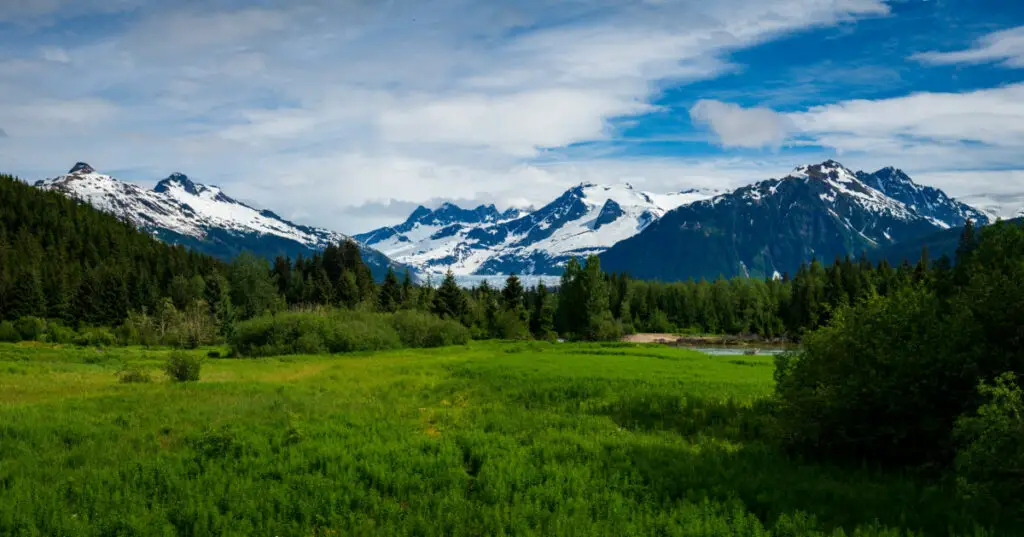 Douglas is a great neighborhood for families and it is extremely close to the beach. It is the only sandy beach in Juneau and is a great place to visit. Depending on where you live in this neighborhood, you will have a stunning view of the beach on one side and the grand mountains on the other.
Douglas almost seems to run itself with shops, dining, gas stations, and grocery stores. It is a quaint little community with a lot of natural beauty. It is a slower community and is very peaceful. You can also find the Douglas Public Library as well as some bars. The Island Pub is the most popular hangout spot. Douglas has one elementary school, Gastineau Elementary, which comes highly recommended.
4. Valley
Valley is a stunning neighborhood that sits right on the border of the Mendenhall River and Thunder Mountain. It is a pretty rural area with lots of trails close by for biking and walking. While there are plenty of opportunities to get outside like hiding and kayaking the river there are other entertainment opportunities as well. Valley has two large malls which are pretty popular hang-out spots and can be a lot of fun.
Animals are commonly seen in this neighborhood. These include ravens, mountain goats, and even black bears. Valley has a few great schools, so it's a good place for kids. There are two elementary schools, Floyd Dryden Middle School, and Thunder Mountain High School.
5. Lemon Creek
Lemon Creek is close to Valley but is actually on the other side of the mountain. This neighborhood is more urban than the others as it comes equipped with a Costco, Walmart, and a few large convenience stores. It is in a great location and is super close to downtown, so there's never a lack of entertainment.
Lemon Creek itself is pretty with tall trees and wildflowers. Wild animals are a common sight as well. You might see squirrels, raccoons, deer, and bald eagles. The community is very family-friendly and most of the homes are family owned. Lemon Creek has just one elementary school, but it's close to other great schools in the city.
6. Twin Lakes
Twin Lakes sits between Lemon Creek and downtown. This neighborhood is a little smaller than others but it is extremely charming. The most appealing part of Twin Lakes is the giant park that is great for kids.
The Twin Lakes Park

has playgrounds, picnic tables, a lake, walking trails, a fishing dock, and large grassy areas. Residents love taking the trails in the neighborhood and going biking or hiking. It is an active area with plenty of opportunities to get outdoors. The people here are very nice and are always willing to lend a hand.
7. North Douglas
North Douglas

is a little different from other neighborhoods in Juneau because it is on its own separate island across the Gastineau Channel. Some might see this as inconvenient, but it is a truly beautiful place and is well worth the distance from town. North Douglas has some of the most stunning views in the city as well as gorgeous wildlife like trees and animals.
The community is very peaceful and it is a sleepy neighborhood. There are a few general stores and an elementary school but not many other amenities. Families love living here because of the serenity and close community.
8. Auke Bay
Auke Bay sits right on the ocean and is a great place to live. Being so close to the water, you might even happen to spot an orca whale or humpback whale. This neighborhood is one of the bigger ones and is home to the University of Alaska Southeast, Auke Bay Harbor, and Auke Lake.
There are a lot of amenities here such as restaurants, a library, coffee shops, bars, a post office, and an elementary school. You can find some of the best views here, as Auke Bay sits at the base of the majestic mountains. Fishing and camping are super popular pastimes in this neighborhood. It's a perfect place for families.
9. Out the Road
Out the Road is a quaint little area with some of the prettiest houses. It is not an actual neighborhood but is a name for the area surrounding Juneau. Out the Road is a total area of 45 miles on the outskirts of the city. Residents do need to travel if they need gas, groceries, etc. but it is a gorgeous place to call home. If you live here, you are living in the Alaskan wilderness where you can see all kinds of plants and animals and live in peace. Houses here are a little more expensive but are large and great for families.
10. Mendenhall Valley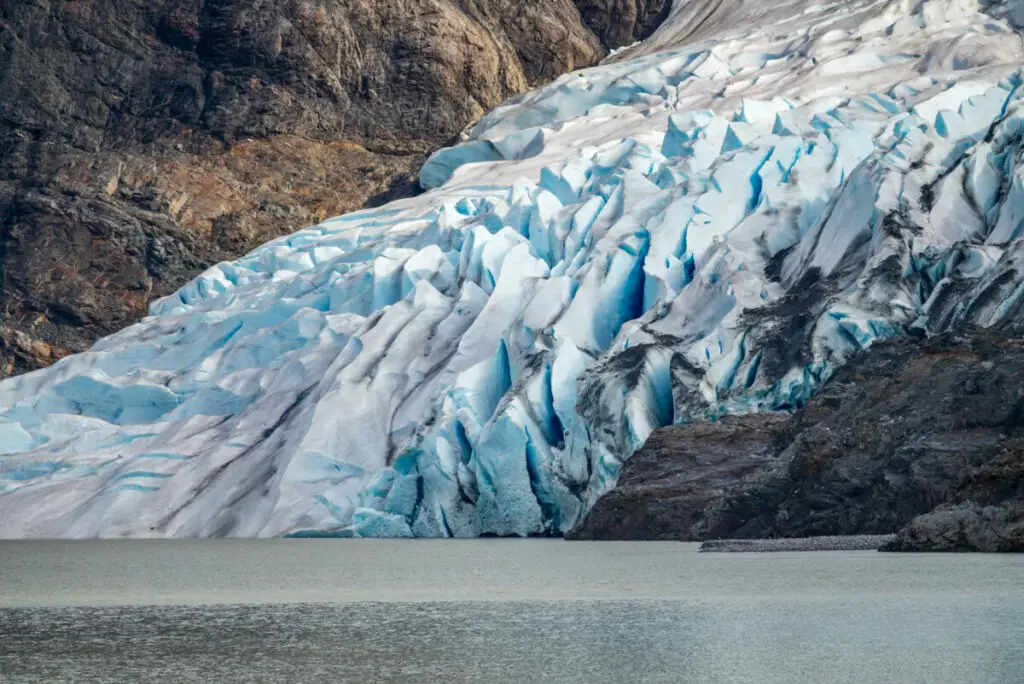 Mendenhall Valley is the largest neighborhood in Juneau. It is super close to downtown and is an urban area. It sits right on the Mendenhall River and has some amazing views. One of the best places to visit here is the Mendenhall glacier, which has been around for thousands of years. It is beautiful and is definitely a place worth checking out. There is a lot of fun stuff to do here, so the neighborhood is great for families. You can go kayaking, hiking, shopping, and trying new restaurants.
11. Back Loop
Back Loop is close to Mount Juneau and is right across the channel from Douglas Island. The community is super active and they often have events like the Juneau Jazz and Classic Music Festival, and the Alaska Native cultural festival. The people here are friendly and welcoming to all and no one has to feel left out or ostracized.
Fishing is a big deal in Back Loop, and it helps sustain the economy, so it is popular among the locals. The homes are nice and great for families. Back Loop also appeals to families with its big and beautiful parks.
12. Salmon Creek
Salmon Creek is a great neighborhood in Juneau. It has some of the best salmon in the state and has some amazing views. I have had the pleasure of visiting a Salmon Bake in Salmon Creek, and it was some of the best food I have ever eaten. The food here is delicious, and there is so much to do besides eat freshly caught fish. Not only can you go fishing, but you can also go panning for gold and explore the quaint shops around town.
The homes here are beautiful and perfect for families of all sizes. The people here are super nice, and it is such a good place to call home. Art is also popular here, and you can see it all over the neighborhood. There is even a Juneau arts and culture center in Salmon Creek.
13. Thane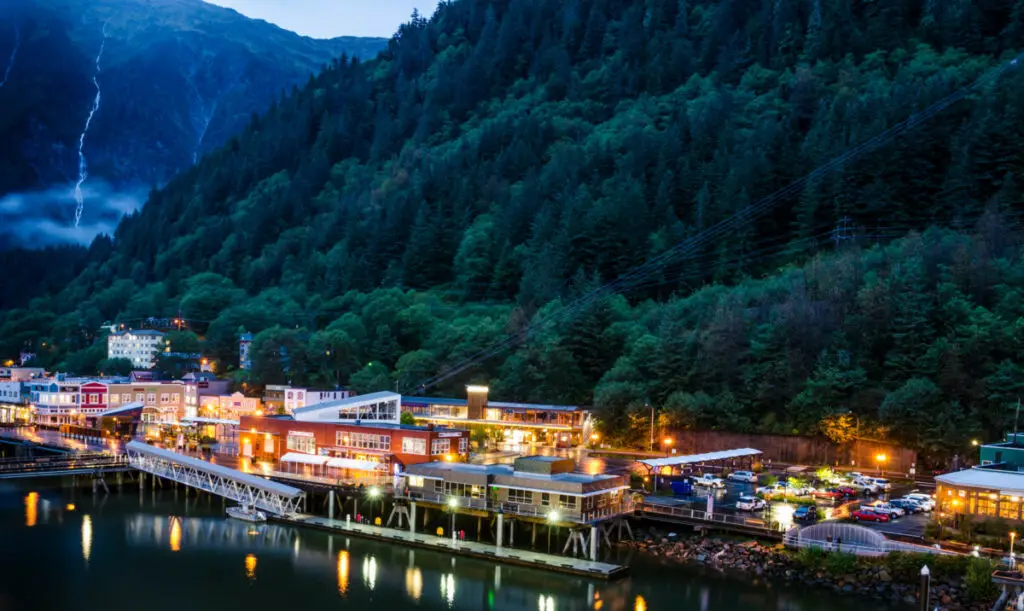 Thane

is a neighborhood that sits right on the Gastineau Channel. It is a tiny neighborhood but is in such a beautiful area. Homes here are a little smaller than in other neighborhoods but are very affordable. There is only one street and the community is very tight-knit. However, it has a great location and is close to downtown.
You will be able to see all kinds of wildlife here and you can witness the amazing views up high on the hills. Thane provides a lot of the electricity for Juneau as it holds Juneau's primary electric power plant. This small community is important for the rest of the city to be able to function and thrive.
Overall, there are some pretty amazing neighborhoods in Juneau. These are 13 of the best, with each one proving unique experiences and homes. Juneau's neighborhoods are gorgeous and affordable, and there is so much to do in the little city any day of the week.