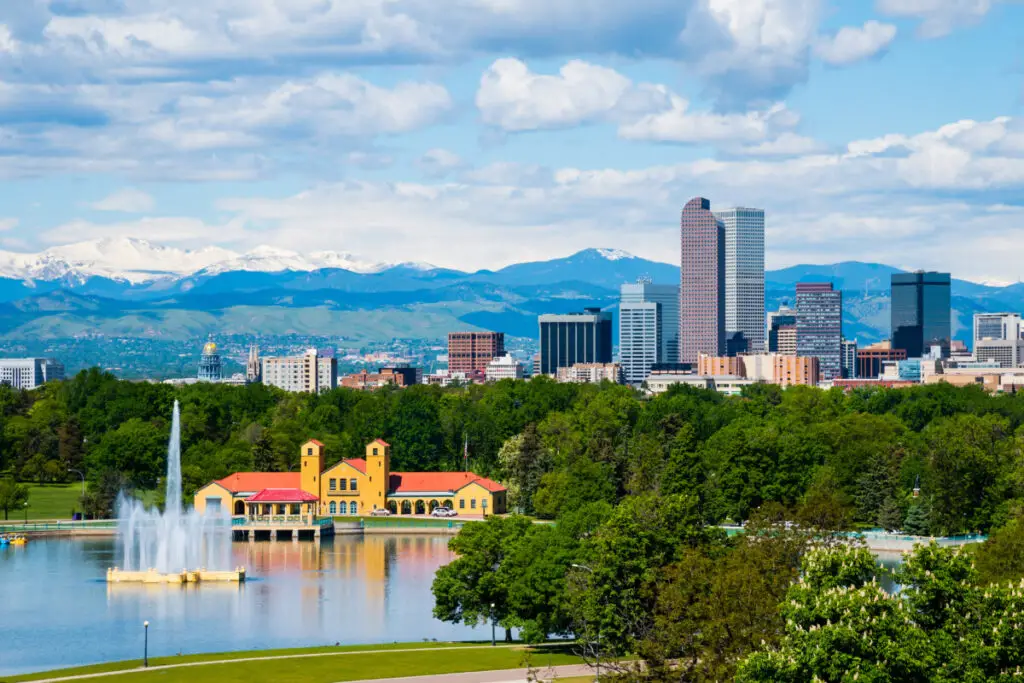 Colorado continues to become more popular every year and is known for having some of the best towns to raise a family in. With endless mountains and the city of Denver, people crave the best of both worlds it offers. It's sometimes difficult to raise a family when you're living in the center of a city, but there are plenty of neighborhoods right outside of Downtown to accommodate a family's needs.
As of recent rankings and statistics, these 13 neighborhoods are the best in Denver for families.
1. Washington Park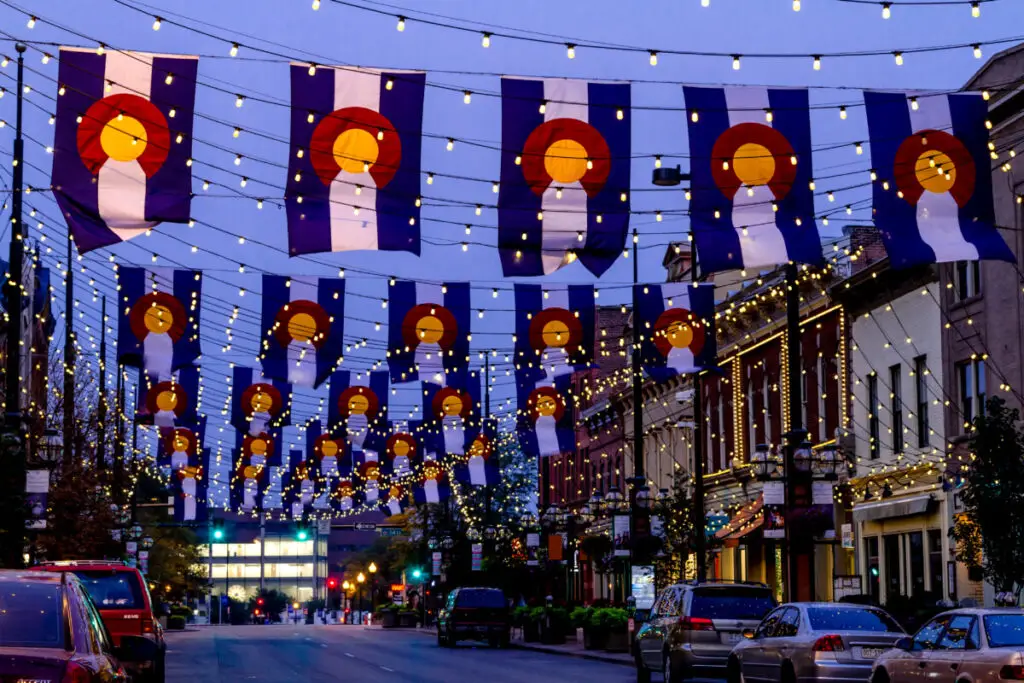 You can find Washington Park roughly five miles southeast of Denver. This neighborhood has a pleasant appearance of maintained lawns, and fences, and the streets are lined by trees. It's known for surrounding the park called Washington Park, which gives the neighborhood its name. The park at the center is made up of a flower garden, waterways, lakes, and 165 acres of grass. (source)
The houses are historic and perfect for families. In fact, families make up around 61% of the population in this neighborhood, so your kids will have plenty of other children to befriend. There is a very low crime here and the Steele Elementary School is known for its high rankings. (source)
Washington Park stands at the top for its prime location, schools, community, and countless options of activities available.
2. Greenwood Village
Greenwood Village is notorious for the high amount of families with young children living there. There are beautiful historic houses with outdoor activities and parks nearby that make it a great place for kids. This area is described as a close-knit community, welcoming, and safe. (source)
As for the community, it's common that neighbors to have "friendship-building activities" like art classes for adults and children for example. Residents will also host educational events for children and they love to celebrate holidays. Greenwood Village consists of great restaurants and pubs which are well known and liked, a couple being YaYa's Euro Bistro, The Wooden Table, and Slattery's Irish Pub. (source)
3. Hilltop
Hilltop has been one of Denver's best neighborhoods for decades. Most of the people living here are families, and it's prized for having safe streets and reputable schools. Going down the streets, the astonishing architecture of the houses will catch your eye. (source)
It's easy to stay satisfied here with the retail and restaurants nearby like Basil Doc's Pizza, The Rotary, and High Point Creamery. As for its scenery, in Hilltop rests a large open meadow, a six-foot sundial, and mountain views. In this neighborhood is the Denver Tennis Club, and there are parks close by. (source)
4. South Park Hill
In South Park Hill, you have assured safety with all three of the schools in the top 10 rankings and Grade A marks. A majority of the households are filled with families, enabling your children to be surrounded by other kids. This area is known for its family community and has all the aspects needed for them to thrive there. (source)
Activities for the kids here make it a fun experience for them to get involved with their community. South Park Hill has what's called Art Garage's creative classes and even Dardano's School of Gymnastics, Inc. (source)
For eating out, there are plenty of options to choose from. What's most popular are Oneida Street and East 22nd Avenue which have Dang Soft Served Ice Cream, Torpedo Coffee, and Esters Neighborhood Pub. (source)
5. Wellshire
Don't be surprised to see families having fun riding bikes along the streets in Wellshire. This neighborhood contains wide streets lined with beautiful homes from mid-century ranches to new-built mansions. Mainly residing here are families, due to the fact it's been one of the safest areas of the city with the lowest crimes per capita multiple years In a row. (source)
This neighborhood is great for kids, especially since its Slavens K-8 School continuously gets A+ grades. In Wellshire is a Mexican restaurant and pizzeria, along with nearby options outside the neighborhood. (source)
Giving this place some greenery are the Wellshire Golf Course and The high Line Canal which is surrounded by hiking and biking trails. (source)
6. Platt Park
Platt Park sits south-central of Denver with so many unique aspects to the neighborhood. There are blocks of tree-lined streets where there are farmers market's, food, music festivals, and a surplus of boutiques. Right behind this street is filled with houses of styles like craftsman bungalows, modern Renos, and Tudors. (source) This is located right by Broadway, which is a street in Denver that always has something going on, as well as great food and shopping places.
Right over half of the community of Platt Park are families. It's easy for people to call Platt Park home with its family-friendly environment, great schools, and infinite things to do there. (source)
The most compelling part of this neighborhood is the location. Platt Park effortlessly draws people in because of its short distance to the city, green space, closeness to the light rail station, and walking distance to Broadway. (source)
7. Congress Park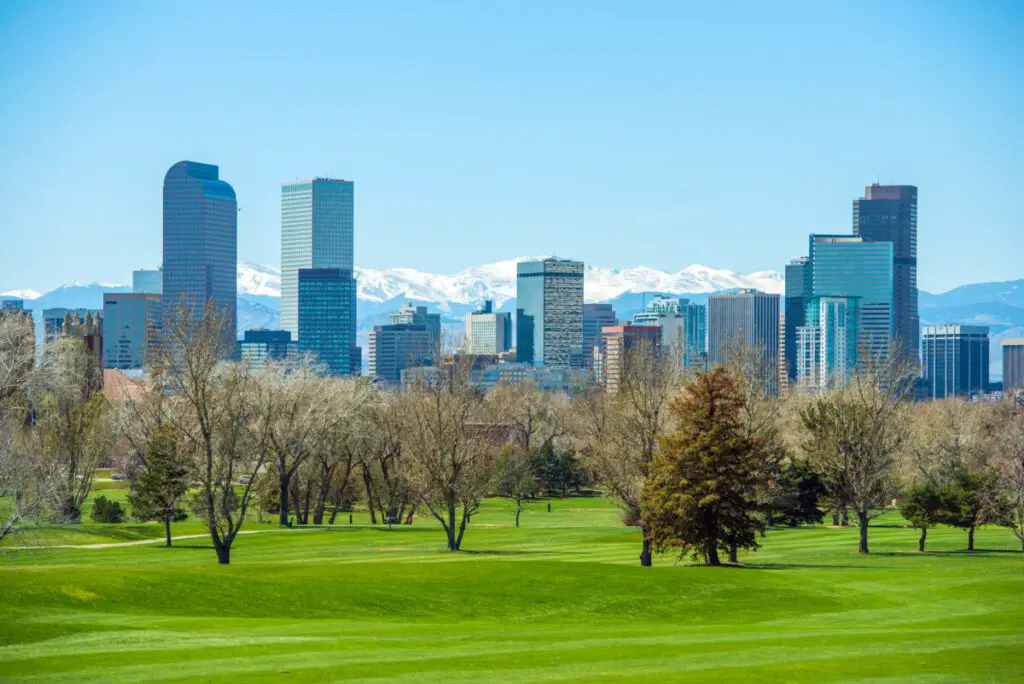 In Congress Park, families only make up about 35% of the population, but it is still the perfect neighborhood for a family. One of the two schools in the neighborhood, Teller Elementary School, got top ratings from its school district. It's recognized as a family-friendly community and there are a lot of great things to do. (source)
The main gathering place, especially for families, is Congress Park itself. This park has greenery, tennis and pickleball courts, an outdoor pool, and softball fields. Right next to this neighborhood are the Denver Botanic Gardens and City Park, so you're bound to experience scenery living here. (source)
There are various options for food and dining in the neighborhood and surrounding it as well. There's a small concert venue nearby, and shopping too which provides a multitude of activities available. (source)
8. Sloan Lake
Half of this neighborhood is families, and it's only becoming more desirable to people who want this type of community. Sloan Lake is filled with green spaces and a lark lake as it's surrounding Sloan Lake Park. Striking houses fill the streets with homes in the style of Tudors, Mediterranean rivals, contemporary remodels, and in-vogue duplexes. (source)
Sloan Lake entails good food with a Mexican restaurant, scratch-made biscuits, breakfast burritos, coffee shops, and much more. There are plenty of other things to do here including a yoga studio, boutiques, tennis courts, and running paths.
Families gravitate to this safe neighborhood with its low crime rate and good schooling options for kids. (source)
9. Washington Park West
Just under half of Washington Park West is made up of families. This area has always been safe and offers decent schools. Washington Park West provides an amazing location in Denver since it's close to Platt Park, the I-25 highway, two grocery stores, Vibrant Baker, and good food. (source)
It's a charming neighborhood involving Cape Cods, bungalows, and Queen Anne Victorians houses. Your family can safely spend time in this community and spend time outdoors, in the nearby city of Denver, or partake in the many other activities to involve yourself in. (source)
10. Belcaro
Belcaro supplies a great family environment with their school, Stephen Knight Center for Early Education, earning a top ranking from Denver Public Schools. This neighborhood is more low-key and without a lot of shopping, but there are places within short proximity to go like Cherry Creek and Washington Park. (source)
Tracing along the border of Belcaro is the Cherry Creek Trail which is a 42-mile path that stretches from downtown Denver to the South Platte River. (source)
For food, there's a cozy spot to eat comfort food called Brightmarten, and Osaka Sushi which serves a great variety of seafood. (source)
11. Cherry Creek
This spot is notorious for being a high-class neighborhood with phenomenal schooling. Their Bromwell Elementary School has top ratings, and Cherry Creek High school is known for being one of the top schools in the state.
Cherry Creek is at a great location in Denver and includes a large number of places to shop or dine. Some of the top places to eat are Fork Wok To Table, Curtis Park Delicatessen, and Narrative. There's also endless shopping for the people of Cherry Creek since they have their own shopping center, as well as other boutiques. (source)
This neighborhood is a bit pricey but remains a good reputation, offering a lot for families.
12. West Highland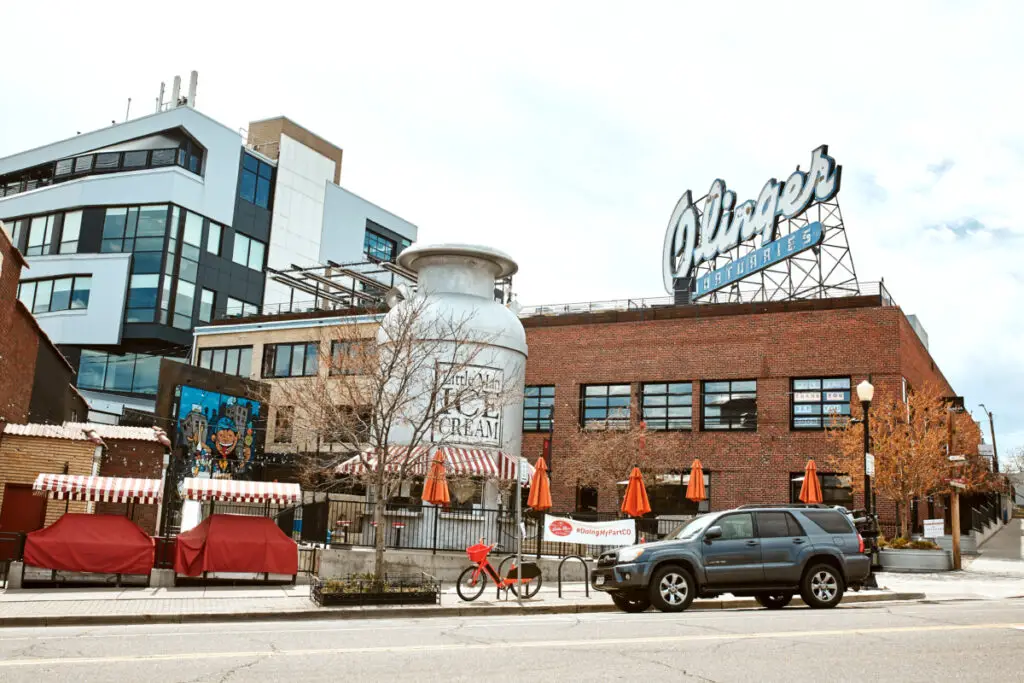 West Highland technically has more single households than families, but everything that comes with the neighborhood makes up for it. This area has two high-ranked schools, a grocery store, and Highlands Square. (source)
Highlands Square is the hot spot for food, drinks, a farmer's market, a seafood fish market, and artisan purveyors. Available in West Highlands is a substantial amount of shopping with different boutiques and local shops. (source)
It's safe to say your family won't get bored here with all of these options, and the nearby bonuses like Sloan Lake Park. (source)
13. Indian Creek
Indian Creek is a bit different from the other neighborhoods mentioned, but it guarantees safety. Located in west Denver, it has the second-lowest crime ratings and has more affordable living. The neighborhood is quieter and accesses the Cherry Creek and High Line Canal Trail. (source)
Indian Creek is perfect for a family setting since you're still close enough to all the popular spots of Denver. The schooling is also very good and there's a high-scoring elementary school in Rocky Mountain Prep Creekside. (source)
Related Topics:
If you like the article above, here are some other similar articles you should check out!
11 Things to Know Before Retiring in Denver

Moving to Utah vs Colorado: 17 Pros and Cons

Is There Public Transportation in Boulder, Colorado?