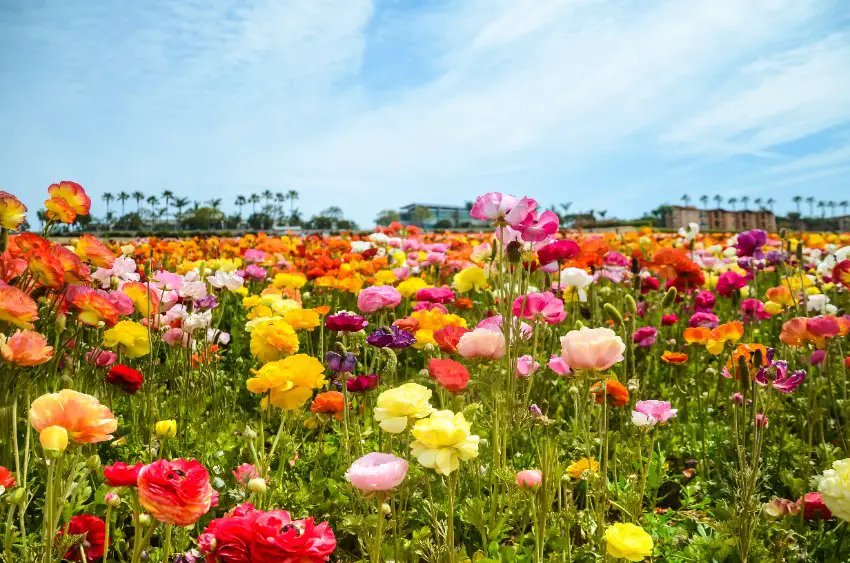 Carlsbad is a great city within San Diego County that is a summer vacation spot for many families both close to Carlsbad and for those outside the state of California. The homes are beautiful and expensive, but at the top of almost every hill you can see the ocean, and it makes Carlsbad a paradise on earth.
1. Carlsbad Ranch
This area of Carlsbad is beautiful and has amazing restaurants. Some big draws it has are the flower fields, and Legoland California. This area also has a Costco with a Costco Gas, so everything you could want is all here! The homes are beautiful, but there are more businesses and hotels in this area than a large market of homes. Depending on the specific neighborhood, homes can cost $200,000 or up to $800,000 in this area. This area has views of the ocean which can up the cost a lot.
2. Kelly Ranch
Kelly Ranch has very expensive homes, but southern California has expensive homes everywhere it is not that uncommon. But, the home average is about $2,000,000 and the rent is about $1,950 per month. People make over $100,000 a year (typically both parents working) to afford it, but it is a very nice area.
Carlsbad has safe neighborhoods and a few less safe places like every city. But, those are only unsafe during the evening typically. Overall, the homes are amazing and the neighborhood is very nice for families and retired couples.
3. Olde Carlsbad
Olde Carlsbad is going to include the beach in its boundaries. The area is beautiful and is going to be full of homes and shops. These homes are much like typical beach houses, not the crazy beautiful vacation rentals unless it was updated and is being rented out for that purpose.
But you will find families whose kids love to walk to and from the beach, surf after school on a nice day and love the sun. These homes will be priced heavily for the location, but for those who pay it, the price is worth it.
4. Rancho Carlsbad Sunny Creek
Homes here have more diverse pricing. They can range from $500,000 to $1,000,000 or more. So within this area, there are some neighborhoods that are more affordable and others that are similar to the average you will see throughout the other neighborhoods. There are beautiful places to go and see, including the beach, parks, golf courses, and even wedding venues. Of course, there are also flower fields close by, and you are not far from Legoland.
California is known for Disneyland, but sometimes it is easy to forget that Legoland, Knotts Berry Farm, and Six Flags are not too far either. And for homeowners or renters living in this area, they are within 10-20 minutes of Legoland. You will easily get your money's worth of an annual pass when you live that close.
5. Poinsettia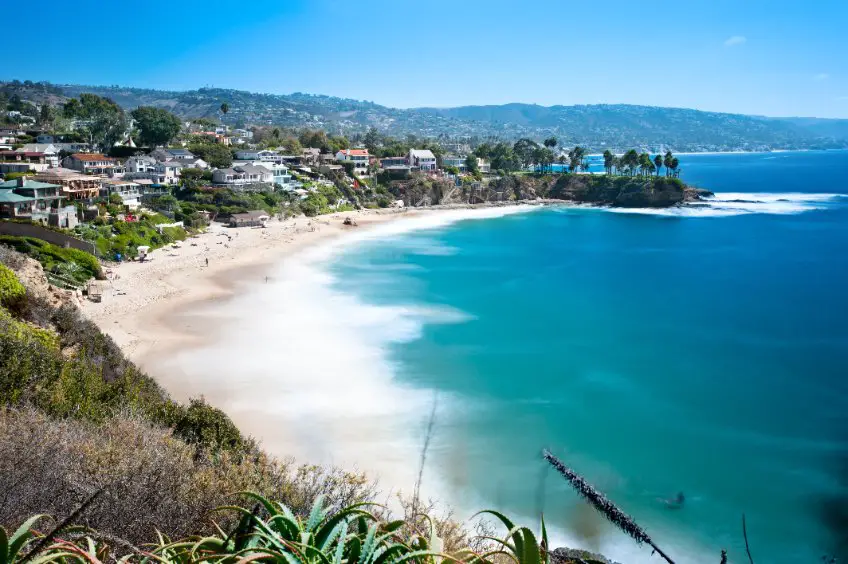 Poinsettia is a great place to live. There are amazing people nearby and you are surrounded by people with the same things going on. You will easily become friends with your neighbors and your kids will all be going through similar things. It is easy to find families with kids the same age as your kids, and they can go to elementary, middle school, and high school together. Building a community around you is important, and you and your kids will be able to find people who will relate to and befriend you.
6. La Costa Greens
Homes here are as beautiful as all the amazing homes in Carlsbad. The price ranges from $1,100,000 to $2,700,000. So, as you look through the list this pricing is consistent, and it is mostly based on location. Plus, homes in these neighborhoods are bigger and nicer and possibly newly renovated, so that makes the price jump as well.
The neighborhoods are great places for walks and for bringing your family together. When you live in California, especially in a nice neighborhood that is close to the beach, you are the person in your family who gets visited, not the person who has to go on long drives to visit other families.
7. Rancho La Costa
Rancho La Costa is a great place to live, between all of these areas in Carlsbad there are not many differences, but they are all amazing! It is a more expensive city to live in, but every neighborhood is great for families, couples, and people of all ages. This area has some homes on the lower end ranging from $680,000 to $990,000 but also more expensive homes costing $1,300,000 to $2,700,000.
This neighborhood is close to grocery shops and other shopping areas. There is even a Trader Joe's nearby! If you didn't know, this is a big deal because many people love the exclusive snacks and other perks Trader Joe's has to offer.
8. La Costa Ridge
Homes in this neighborhood are like an oasis. They are beautiful and spacious, and they have many features you want. You can have wonderful landscaping, a great pool, an outdoor entertaining area (which could include a fire pit or a barbeque area with outdoor dining), and more. You can have great bedrooms that can fit your family as well as give each kid a comfortable space.
If you have a pet then this neighborhood is full of homes that have the space you need to accommodate a pet. Your home will be a great place for friends and family to gather together after a long day at the beach, and it will feel like paradise.
9. La Costa Oaks
La Costa Oaks also has homes in the $1,000,000 to $3,000,000 range and they are in a great location. But, all of Carlsbad is in a great location. They are less than 5 miles away from the beach, and they are surrounded by great neighborhoods, schools, homes, shops, and more. You can drive easily to Carlsbad Village and have a fun day down at the beach.
You can swim, tan, surf, shop, take pictures, eat at different shops, and more. It is a great area to live in and you are not far from anything you could need. Costco is close, and other shops like Target and Walmart are going to be within 10-20 minutes away depending on your specific location. You will have your own space while being close to everything you could want.
10. Rancho Carrillo
The homes here are beautiful, and they cost about $1,800,000 to $2,200,000. This neighborhood is close to some main roads so that you can get wherever you need without having to drive through a bunch of neighborhoods and surface streets to get there. They are also pretty close to Legoland and other shopping around there. It is a great place for families in all stages of life, kids will love to grow up here and there are great options for schools.
11. Bressi Ranch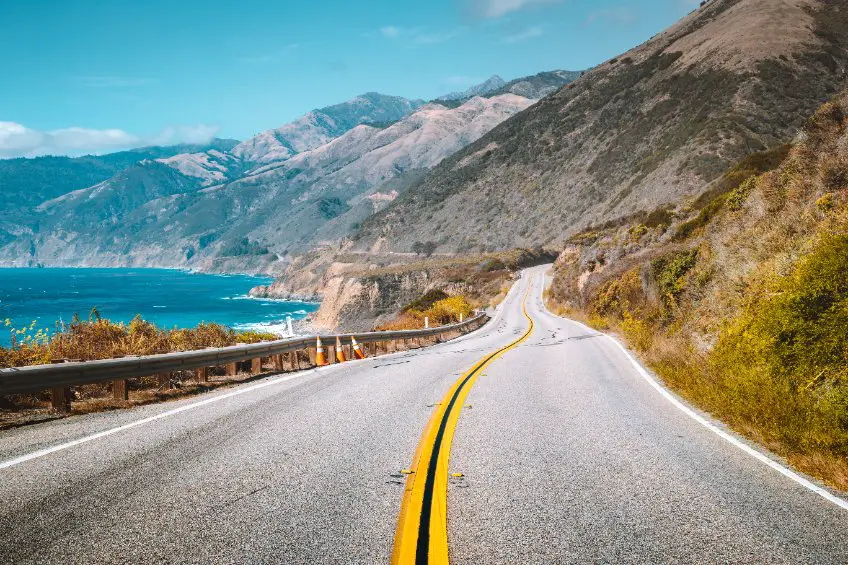 This neighborhood is a very nice and expensive community. The homes are all priced around $1,000,000 to $3,000,000. They have nice front yards, spacious homes, and nice backyards. They will have more room between houses and most will include an outdoor pool. If you can afford the mortgage, then you will love living here. Families enjoy the area and it gives you a wonderful home and a great location.
This is a prime location, and the schools in Carlsbad are all great. Both the public and private schools here have many extracurricular activities, and many sports, and the schools have great teachers and great amenities.
They will have a theatre, track, baseball and football fields, as well as their own pool for swimming sports (water polo is big for people in the area). And when your kids can drive, they can take care of attending these activities themselves and they will all be within 5-10 miles of you.
12. Calavera Hills
Calavera Hills is a great family community. There is an elementary, middle, and high school in the area, and the homes are full of families. These homes can have some views of the water, but not all of them. They are expensive, ranging from about $700,000 to $1,500,000. In other states, this will get you lots of land with the possibility of a home but in Southern California, the price is mostly about location.
Especially for those homes that have views of the ocean. Carlsbad is an area full of hills, so many neighborhoods that are 10-20 minutes from the ocean can still have views of the water, which is the case for Calavera Hills.
13. Carlsbad Village
Carlsbad Village is where people from all around come to hang out. There are great ice cream places (Handles is the best!), there are great entertainment options, and you can walk around all day and not get bored. It goes right up to the water, and the weather is beautiful.
There are lots of retirement communities around here, and beach homes and condos are very expensive to own but fun to stay in and look at. There are some homes in this area, but mainly you will find apartments, condos, retirement homes, and beach houses that are rented out as Air BnBs.
Related Topics:
If you like the article above, here are some other similar articles you should check out!
9 Famous Celebrities Who Live in Malibu, California

9 Famous Celebrities Who Live in Beverly Hills

9 Famous Celebrities Who Live in Santa Monica