Voted one of the best small towns in America, Camas, Washington is a great spot to settle down with a family. Not only does the Camas school district boast some of the best academics in the nation, but it also has nationally ranked athletics programs. Close to larger cities like Vancouver, WA, and Portland, OR means you can get that small-town feel in Camas, while not being too far from large hubs.
With the beautiful Lacamas Lake in the center, Camas is a quaint lake town with many popular activities revolving around the outdoors. The town is very accessible and if you don't live in the mountains schools, industry, and commercial areas are all within a ten-minute drive. While almost all of the neighborhoods are family-friendly, here are 13 of the best family neighborhoods in Camas, Washington.
1. Lacamas Shores
Lacamas Shores is one of the most well-known neighborhoods in Camas. With the majority of the neighborhood containing lakefront property, home values are a bit higher in Lacamas Shores. These higher prices do come with quite a few perks though. Most of the homes are high-end and custom-built so you can find the exact match for your family.
The Home Owners Association also provides many amenities such as canoes, kayaks, paddleboats, parks, sports courts, and picnic and barbeque areas. They even have a recreation club you and your family can join to connect with other people in the neighborhood with similar interests. In addition to all these benefits, the Lacamas Shores residents have lake access through a private boat launch.
Lacamas Shores is located close to schools and local parks. Within the neighborhood, residents enjoy direct access to lakefront trails for running or walking as well as breathtaking views of the lake.
2. The Summit at Autumn Hills
The Summit at Autumn Hills is another great family-friendly neighborhood in Camas. In comparison to the beautiful lake views you get in Lacamas Shores, Autumn Hills is located up on Livingston Mountain, giving you a gorgeous mountain drive with views of the surrounding mountains and landscape in Washington and Oregon.
It is a safe, gated community of custom-built homes. Here, 12 minutes away from the center of town, you and your family will be able to live at a bit of a slower pace. With five-acre lots, your kids will have easy access to the outdoors within the safety of your supervision- without even needing to leave home.
The community also has easy access to outdoor recreation and maintained trails for hiking and horseback riding. It borders logging land, which allows you to use the logging road for hiking or off-roading in quads or dirt bikes.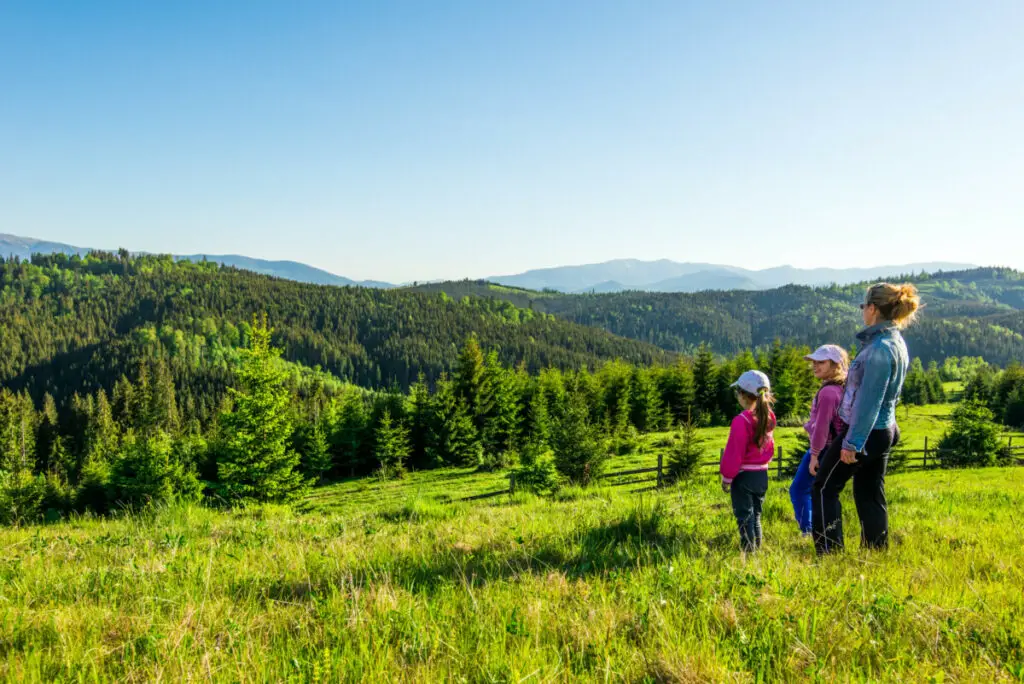 3. Holly Hills
Holly Hills is a classic family neighborhood located close to the commercial center. It also has easy access to Grass Valley Park where many local sports leagues' practices are held. If your kids are into sports, it is very convenient to only drive them one or two minutes to practice. Grass Valley Park also has amenities such as tennis & basketball courts, a covered pavilion, and a baseball field. Holly Hills is also just about as close as you can get to Grass Valley Elementary School.
In Holly Hills, you'll find more reasonably priced homes. There's also no Home Owners Association, so you won't be needing to pay any fees that come along with that. Even without the HOA, Holly Hills is a modest but attractive neighborhood.
4. Parker Estates
Parker Estates is Holly Hills' higher-end next-door neighbor. Like Holly Hills, it is close to the elementary school, but it is a little more tucked away so you aren't as close to the main road. It is also located close to the local industry like WaferTech and Fisher Investments which means a short commute for working parents. It is nice to have such a short commute and be so close to the school if a kid has an emergency or needs to be picked up from school. Many in the neighborhood own boats or RVs and enjoy participating in outdoor activities with their families.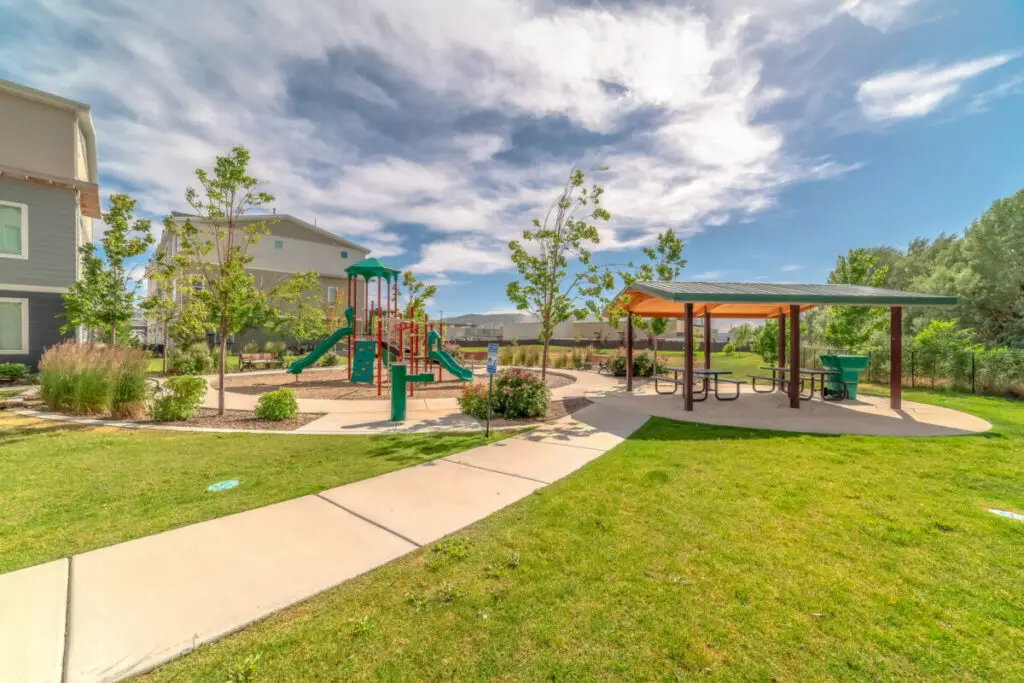 5. Belz Place
Belz Place is a newer neighborhood in Camas full of modern contemporary homes built by a local home builder. It is in located in between two elementary schools, Prune Hill and Dorothy Fox. There are two things about Belz Place that set it apart from other family-friendly neighborhoods on the list.
The first is that the HOA takes care of your front lawn. This is a huge plus as it saves you work and allows you to spend more time with the kids. The second is that it has a community pool for residents. Having a community pool is pretty much unheard of in Camas, but is a nice amenity to have during summertime. A pool is also a safer option than the lake to take younger children.
6. The Glades at Green Mountain
Green Mountain is also a newer neighborhood in Camas and is actually incomplete with only phase one of the neighborhood completed. In later stages, builders plan on creating a community center with a pool as well as developing the gated portion of the neighborhood.
Green Mountain Estates is a little more out of the way than other neighborhoods, but is still only ten minutes away from schools, five from the lake, and under ten to the closest Costco. The neighborhood also borders state land, to which residents will have access to walkways and paths.
7. Parklands at Camas Meadows
The Parklands at Camas Meadows is a very safe, gated, high-end neighborhood. The homes are all custom and built by a local builders association. They are large modern homes and each has unique features like indoor waterfalls or specialized outdoor areas. The Parklands are just a few minutes south of Green Mountain Estates and are right on the Camas Meadows golf course.
8. Village at Round Lake
The Village at Round Lake is a great neighborhood for a family that loves to spend time outdoors together. It is just on the shores of Round Lake, Lacamas Lake's smaller counterpart. The neighborhood has direct access to the round lake trail and is surrounded by green space, giving you the sense of being far away from everything while in reality living about five minutes away from downtown. It is a peaceful and serene area to raise your kids as well as close to three local schools.
9. Deerhaven
This neighborhood is about as close as you can get to Camas High, which is a huge pro as traffic to the high school can get a little crazy in the mornings. Deerhaven is a smaller neighborhood just a street away from the shores of Lacamas Lake. The contemporary homes in Deerhaven were built by a local builder and all have great outdoor living spaces. Community is important in Deerhaven since it is small and most people know and spend time with their neighbors.
10. Lookout Ridge
If you live in Lookout Ridge, you will always enjoy breathtaking views of the Columbia River and the surrounding mountains. Located on the outskirts of Camas, people who live in Lookout Ridge have easy access to the Washougal River waterfront and the freeway. Downtown Camas and a few schools are just minutes away. Lookout Ridge also features a few neighborhood parks which are great places for the kids to play while parents chat and connect with other residents.
11. Livingston Mountain Estates
If you're looking to have a little more space and privacy but still enjoy all the perks of living in Camas, then you should look at Livingston Mountain Estates. It is a similar community to Autumn Hills, gated with large lots of at least five acres. With quick and easy access to hiking, fishing, wildlife, and equestrian trails, it is an easy place to teach your kids to be little outdoorsmen.
12. Crown Park
The neighborhood of Crown Park is one of the oldest in the area. All of the homes are unique, with some preserving the 60s look and others remodeling for a more modern look. Crown Park is in downtown Camas, so you are close to the city center and schools. One great aspect of Camas as a town is that they are always hosting community events such as farmers' markets, parades, and their famous "First Friday" activities.
Living in the Crown Park neighborhood puts you within walking distance of parks, schools, restaurants, boutiques, the library, and salons. If you do have to drive anywhere, you'll get there quickly, taking only five minutes to get onto the freeway.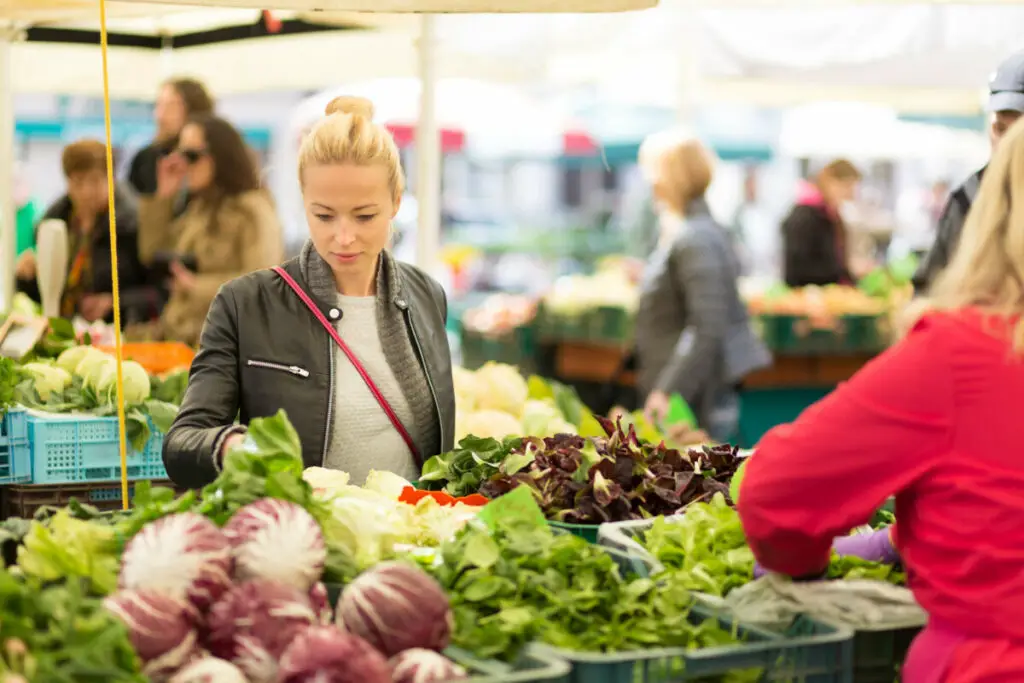 13. Deer Creek
Deer Creek is a family and dog-friendly neighborhood. The mixture of old and new homes creates diversity in residents which is nice. The wide roads in the neighborhood give cars a little more room to pass by playing children safely. Most of the lots in Deer Creek are larger, which means there's plenty of space for the kids and dogs to play. If the kids get tired of the yard, there is a neighborhood park with a playground, pavilion, and basketball court.
Related Topics:
If you like the article above, here are some other similar articles you should check out!
17 Reasons Not to Move to Camas, Washington

9 Famous Celebrities Who Live in Camas, Washington

Is Camas, WA a Liberal City?