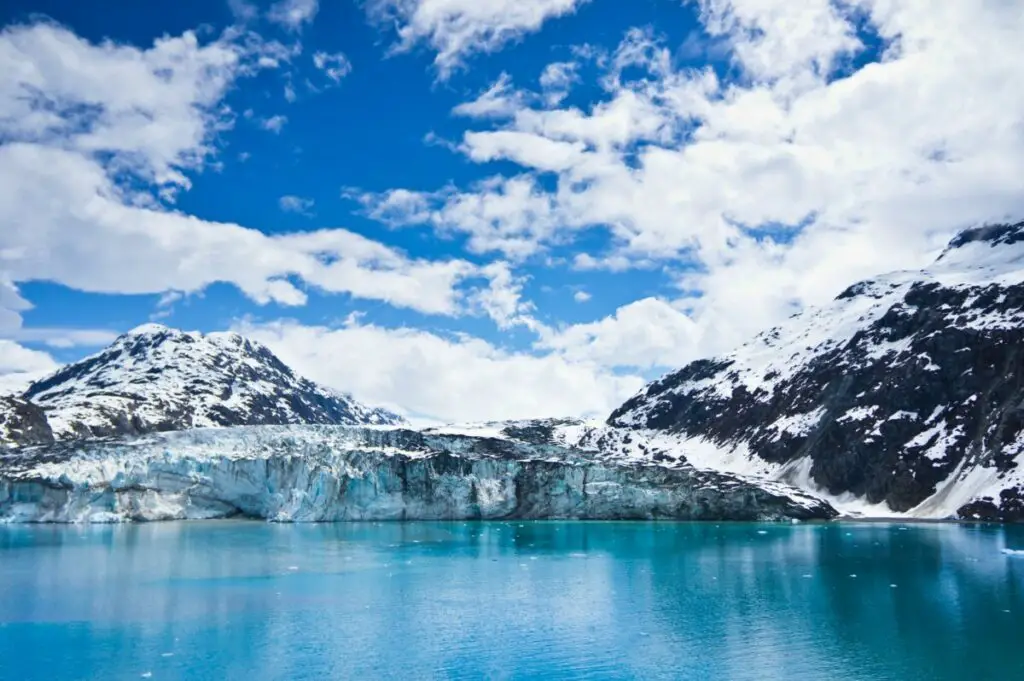 So, you've decided to make the major move to Alaska, which is approximately 2800 miles from the rest of the United States. You want to be sure that you're in the best neighborhood possible so that your family can feel just at home. What are the best family neighborhoods in or near Anchorage, Alaska?
Make sure to keep reading to find out what the best neighborhoods in Anchorage are and why they are the best
1. Eagle River
Just outside of downtown Anchorage, Eagle River

is hands down the best family community in the Anchorage area of Alaska. I have relatives from Eagle River and have had great personal experiences there. Eagle River is full of outdoor adventure and a strong family community. Eagle River also has surprisingly delicious restaurants! There are about 28,000 residents in this neighborhood, most of which are families. There is a good religious and nonreligious community alike, great public schooling, and a beautiful Alaskan landscape.
It has the Eagle River Nature Center

, and you can take an easy 3-mile nature walk or a 5-mile hike to view waterfalls and 3,000-foot cliffs! This is the best place for a family hike, especially if you have young children and need an easy way to enjoy the Alaskan mountains. There are also two popular lakes in Eagle River known as Eagle Lake

and Symphony Lake

. It is quite rare to find lakes just within feet of each other like these lakes are.
The housing in Eagle River is also really nice! While you can find nice homes in any pocket of Alaska, Eagle River is one of those places where most, if not all, houses are pretty nice. The neighborhoods are also very safe, especially for young families. The median price for homes in Eagle River, Alaska starts at $400,000

. This is lower than the national average of $428,700

in 2022.
With home prices increasing by 30% since the pandemic, houses in Alaska have stayed relatively low. In Alaska specifically, the typical home value sits at $337,373. Eagle River is definitely one of the best places to live for young children, with hiking, kayaking, and Alaskan adventures just minutes away from home.
2. Girdwood
Girdwood is a good 45 minutes away from Anchorage but is the cutest little town filled with festivals and outdoor activities. Known for its world-renowned skiing resort known as Alyeska Resort, Girdwood can be considered a "hippie town" by some of the locals in Anchorage.
Because of this, many families will rent out condos in Girdwood for a weekend skiing in the winter or even a summer getaway full of hiking. There are many family-friendly condos available, so even if families are not looking to move to Girdwood specifically, having a condo in Girdwood can be a key characteristic of an Anchorage, Alaska local.
Apartments in Girdwood are currently about $1,600 per month while there is a median home price of $560,000

. In Girdwood, it costs 4% lower than the Anchorage average, yet it costs 22% more than the national average. Keep in mind that there is no sales tax

in Alaska.
3. South Addition
The South Addition of Anchorage, Alaska is the best-ranked neighborhood on Niche.com

with an overall "A" score, and it is also a personal favorite to visit. This neighborhood has a population of nearly 4,500 residents and most own their own homes. South Addition has a plethora of bars, restaurants, parks, work opportunities, and fantastic coffee shops.
The median rent for the South Addition is $1,409 per month and there is a median home value of $475,889. This neighborhood is not only very safe, but the residents also have a higher-than-average income of $120,774 per year. This means that if you move to this neighborhood, you will want to invest in a good security system. The public schools are also highly ranked, making this a great place for young families looking for an Alaskan adventure.
4. Rogers Park
Rogers Park is another neighborhood located snugly in little Anchorage. It has a population of just over 4,100 residents and has above-average parks and yards! It is a very dog and animal-friendly neighborhood. Alaskans are known to be very friendly and willing to help or reach out to their neighbors. Locals say

that nature is right at their doorstep in Rogers Park and they love the social, environmental, and academic opportunities in this neighborhood.
5. Downtown Anchorage
Downtown Anchorage has a wide variety of real estate, from large homes to affordable condos. One of the best things about Downtown Anchorage is the waterfront views of the Knik Arm

. Locals love to fish in this area, where fish

species such as Chinook salmon, coho salmon, and sockeye salmon can be caught. The average rent for Downtown Anchorage is just about $1,200

per month, which is a 4% decrease from the previous year. Downtown Anchorage is a great place to look for a home if you are wanting a more urban lifestyle.
6. Rabbit Creek
Rabbit Creek is home to larger pieces of land and higher median home values that sit around $600,000

. It has a population of just over 6,000

residents and most people own their own homes. Their public school systems are also highly rated. Most residents have some sort of college education and have a median household income of close to $170,00 per year. That is just about $100,000 more than the national average! Needless to say, Rabbit Creek is a great place to look into if you are wanting to build your perfect family home.
7. Turnagain
This neighborhood is located in west Anchorage and has some of the best public schools in the area. There is easy access to outdoor recreation, including but not limited to national parks, paddleboarding, and hiking trails. Turnagain is also quite close to the Ted Stevens Anchorage International Airport

, which is great for families who need to travel to the mainland often. Turnagain is a perfect neighborhood to look into for younger families that are making the first move to Alaska!
8. Portage Valley
Just an hour outside of Anchorage, Portage Valley

is a great place to settle for those who prefer a more rustic lifestyle. The population sits at just 200 and is past Girdwood. Portage Valley sits right next to the beautiful Seward Highway. For those who need more city resources, there are other neighborhoods to look into, but it is an important location to mention for those who know their trades well.
9. Huffman-O'Malley
This Anchorage neighborhood has low crime rates and nearby many public schools, making Huffman-O'Malley a great Alaska family neighborhood. There is a population of just over 10,000

residents and a median home value of $428,000. 90% of residents own their own homes, and rightfully so!
Huffman-O'Malley is a predominately family neighborhood, young and old. There is an oil company located in Huffman-O'Malley, giving the locals great job opportunities. There are also plenty of local businesses here in this town, from restaurants, to construction, or to engineering.
10. Spenard
Spenard has a population of close to 12,000 residents! It is located just within Anchorage and borders the Ted Stevens Anchorage International Airport and has a higher home median value compared to other Alaskan neighborhoods at $246,300

. Spenard is considered to be a very family-friendly neighborhood where residents aren't afraid to say hello to each other. Spenard is a great place for those who need to commute daily and there are nearby quality schools for the kids still living at home!
11. Sand Lake
Sand Lake is another quiet neighborhood nestled next to Alaska's most popular international airport. It is considered safe, green, beautiful, quiet, and a good

place to raise children. Sand Lake has a population of just over 23,000 people and is one of the best

places to live in Anchorage, Alaska! There are plenty of restaurants, coffee shops, and highly-rated public schools nearby.
This neighborhood is another good choice to look at for those who are needing a daily commute in the city of Anchorage.
12. North Star
North Star is a smaller neighborhood in Anchorage, Alaska, that is best suited for small families. The rent is cheaper here with a median apartment rent of under $1,000

per month and a median household income of $66,035.
Young families have reported that while Alaska is a much more remote lifestyle compared to the rest of the states, North Star is one of the better Alaskan neighborhoods, giving variety and opportunities to everyone. There are few popular stores in town, but there are plenty of mom-and-pop stores that offer a unique selection compared to chain stores. If this is a lifestyle you are looking for, check out North Star!
13. Bear Valley
Bear Valley is a very quiet neighborhood that is just shy of 400 residents! GreatSchools

rated Bear Valley Elementary School a 9/10 with parent reviews at 4 out of 5 stars. It is on the list of best family neighborhoods in Anchorage, and most residents have some form of a college

education. Just like Portage Valley, Bear Valley is a great location for those who know their trades well and are suited for that quiet, wilderness version of an Alaskan lifestyle.