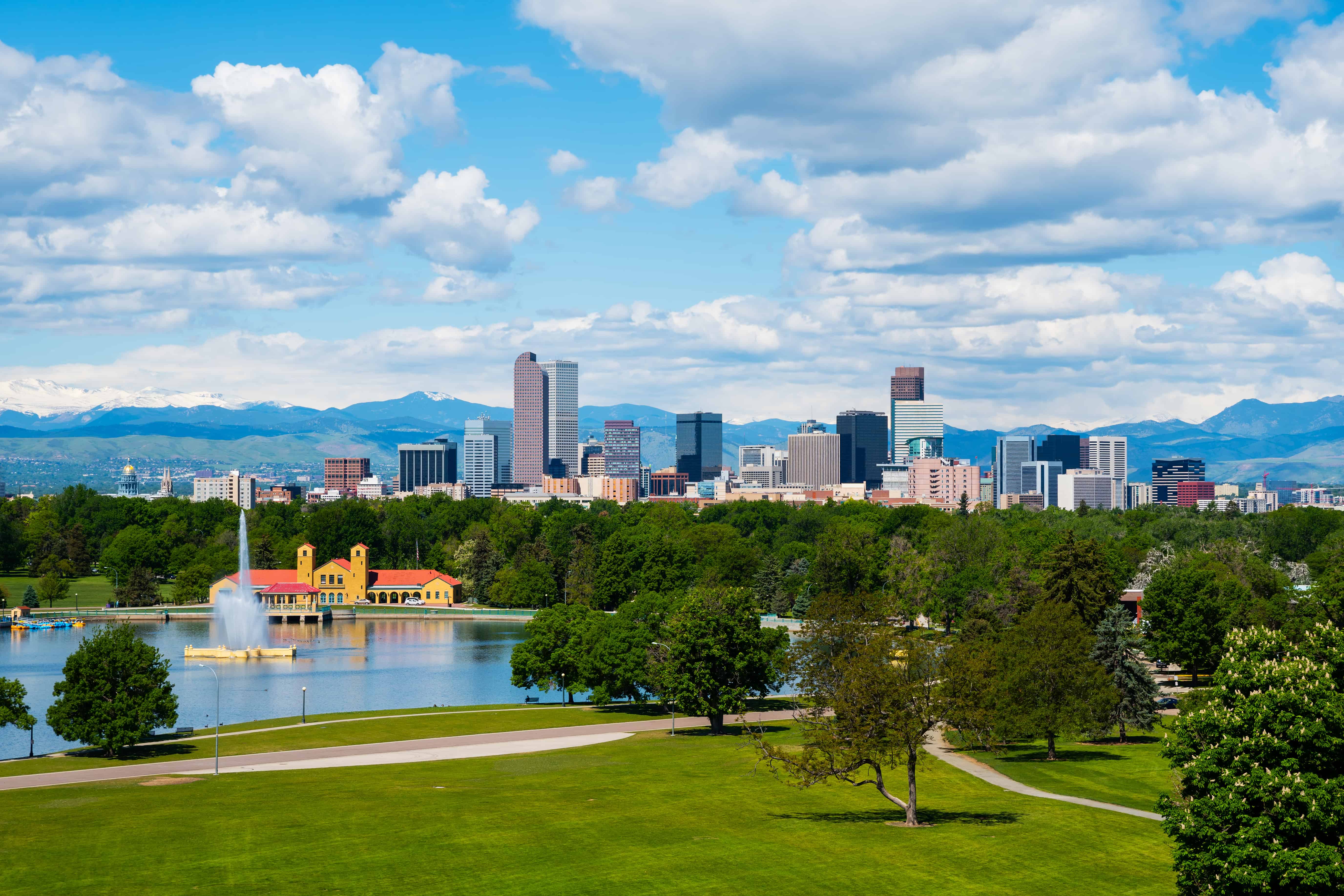 Finding a place to spend your retirement can be quite intimidating. Denver is an excellent area to retire in, no matter who you are or how much you have saved.
Before determining where you plan to spend your retirement, you can spend a significant amount of time researching various areas for pros and cons. If you are considering Denver, we did all the research for you! Keep reading to find out everything you need to know about retiring in Denver.
1. Low Retirement Income Taxes
One of the most important things to consider when choosing where to retire is if you can afford the area.
Colorado is a popular location for retirement because the state has some of the lowest retirement taxes in the United States. Retirees over the age of 65 also enjoy a $24,000 deduction each year on their retirement income (Source). Colorado also has some of the lowest property taxes in the U.S.
This makes the area ideal for retirees living on a fixed income. With fewer taxes to pay, the more money you are able to spend on enjoying your retirement!
2. Higher Cost of Living
While taxes are an important part of budgeting for your retirement, the majority of your income will be going towards your living expenses.
In the last few years, the average cost of a house has continued in an upward trend. In 2020, the average cost of a single-family home was around $625,000 according to the Denver Metro Association of Realtors. If you are hoping to live in a home of your own for your retirement, be prepared to purchase a home in this price range.
However, if you do not plan on living alone for your retirement, an independent living community would be the next best choice. Independent living communities offer all the freedom you want and assistance with the areas you need it. These facilities have a monthly rent that varies by company and floor plan. Most range between $900 and $1,500 a month.
You should always schedule a tour of the facilities before choosing a retirement home. Not sure which homes to look at? Find an area of the city you hope to explore often and look for retirement homes around this area. If you have family in the area you may consider facilities closer to them too.
One area that offers residents immediate access to plenty of activities is the Cherry Creek State Park. Homes in this area include Cherry Creek Retirement Village, Parkside Village Retirement Resort, and Village At Hampden Town Center.
3. Outdoor Recreation
Working a full-time job can take up most of your time to get outside and explore. However, now that you are retiring, there will be more than enough time to go on outdoor adventures; and living in Denver the world is your oyster.
Some of the most popular outdoor activities in Denver include skiing, hiking, biking, and exploring the botanical gardens.
Because Denver is one of the United State's most popular ski destinations, the slopes are often busy. Luckily, the city offers many community events, walking trails, and festivals for you to enjoy. These activities do not require you to stand in long lines and do not require much of a commute.
If you choose to retire in Denver, be prepared to spend most of your time outside exploring!
4. Rural and Urban Lifestyle
One factor that draws people to the Denver area is the unique lifestyle. Because the Denver metro has a population of nearly three million people, there is a thriving urban scene. The city's diverse population encourages the development of cultural activities and many different kinds of restaurants.
While living in the city can be exciting, it's good to get out of the city limits and let life slow down occasionally. Luckily, you can escape the city and explore nature with only a quick 40-minute drive.
Retiring in Denver allows you to enjoy the freedom of a rural lifestyle while still experiencing the urban way of life.
5. Warmer Weather
Denver has been described as one of the sunniest cities in the United States. Each year the city of Denver averages about 300 days of sunshine.
From May to September, the average daily temperature never drops below 40 degrees Fahrenheit. Expect to spend most of your time lathered in sunscreen enjoying the sunshine.
Although the weather in Denver is primarily warmer, the city can experience some colder weather during the winter months. The city can receive up to 50 inches of snow each year. This change in weather temporarily pauses the summer festivities as winter activities begin.
If you choose to retire in Denver, it'd be a good idea to pack for both summer and winter weather.
6. Large Retiree Community
Moving somewhere where you are one of the only retirees can be a little lonely. However, Denver has a thriving retirement community.
No matter what part of the city you choose to live in there will be plenty of people with similar life experiences to your own to socialize with.
So many people choose to retire in Denver that in 2019 Colorado was actually named the third best state to retire in. This was largely because of the lower tax rates, the abundance of activities, and the warmer weather. By retiring in Denver you will be joining a thriving community of people just like you.
7. Growing Public Transportation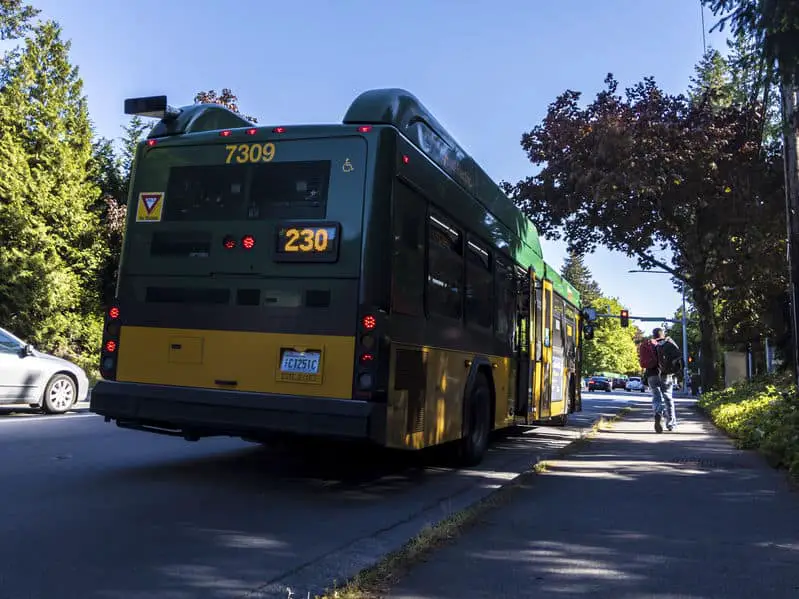 Although there will likely be a variety of activities around the area you choose to reside in, you may want to explore further than you can walk occasionally.
Owning, using, and maintaining a vehicle adds a whole other list of expenses to your monthly budget. One benefit of retiring in the Denver area is the growing public transportation system.
Currently, the Regional Transport District (RTD) has routes from Lyons to Pinery and from Berger Park to Abilene, as well as throughout Denver itself. Learn more about available RTD routes here!
Using the bus and light rails can help get you to new areas of the city without having to drive yourself. However, if public transit does not appeal to you, private driving services such as Uber and Lyft exist throughout the city.
8. Travel in any Direction
As well as traveling around the city itself, you may be interested in traveling around the country too. Denver is located in the optimal location to explore most of the nation.
Less than a day's drive away is exciting locations such as Los Angeles, Las Vegas, Phoenix, Dallas-Fort Worth, and Kansas City. Rent an RV and take a few days to visit one (or multiple) of these locations.
With a home base in Denver, many of the nation's exciting sites are only a short drive away. Use your retirement here to finally take a road trip somewhere you have always wanted to visit.
Find an RV for your trip on RV Share!
9. Thinner Air
While Denver is located centrally in the United States, it is also located at a higher elevation. The city of Denver sits just below the Rocky Mountains at an elevation of 5,280 feet.
Sitting a mile above sea level, one can expect the air to be thinner in the area. If you are from a lower altitude, take your time to adjust to the thinner air before getting out and exploring the area around the city.
If you have respiratory issues, consider how the thinner air might affect your condition and take the proper precautions before making the move to Denver.
10. Diverse Culture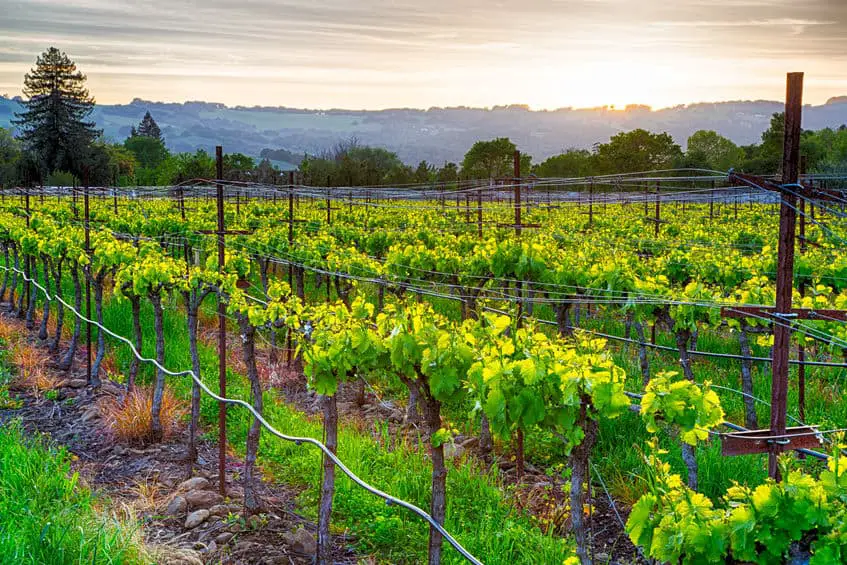 As mentioned earlier, Denver has a unique rural and urban lifestyle.
Although a city, it is located in what was once referred to as the "Wild West." This wild west lifestyle is kept alive by the region's many cowboys, ranchers, and rodeo stars.
Some of the most popular rodeos in the nation are hosted in Cheyenne, Wyoming, which is only an hour and a half away from downtown Denver.
If you enjoy this more rural lifestyle on occasion but prefer a more sophisticated way of life (or vice versa) the city of Denver has plenty of both for you to budget your time between.
Denver is home to many art museums, concerts, and musical performances, as well as Broadway theatre productions. Other activities include exploring the botanical gardens, taking a wine tour, and visiting historical sites.
If you retire in Denver you will be exposed to both lifestyles allowing you to live an exciting, diverse way of life.
11. Quality Health Care
Perhaps the most important reason people choose to retire in Denver is the city's excellent quality of health care.
According to Kiplinger, there are more than 24 health care facilities per 1,000 retirees in the Denver area. Not only is health care extremely accessible in Denver but the facilities are staffed by some of the best doctors and nurses in the nation. In 2021, Colorado was listed as one of the top 10 best states for health care by US News.
If you have any health issues or concerns that require frequent doctor visits, then Denver is the perfect location for your retirement. Here you can meet your health care needs while still getting to enjoy your retirement in an exciting area.
Related Topics:
If you like the article above, here are some other similar articles you should check out!
13 Best Family Neighborhoods in Denver, Colorado

Moving to Utah vs Colorado: 17 Pros and Cons

9 Famous Celebrities Who Live in Fort Collins, Colorado