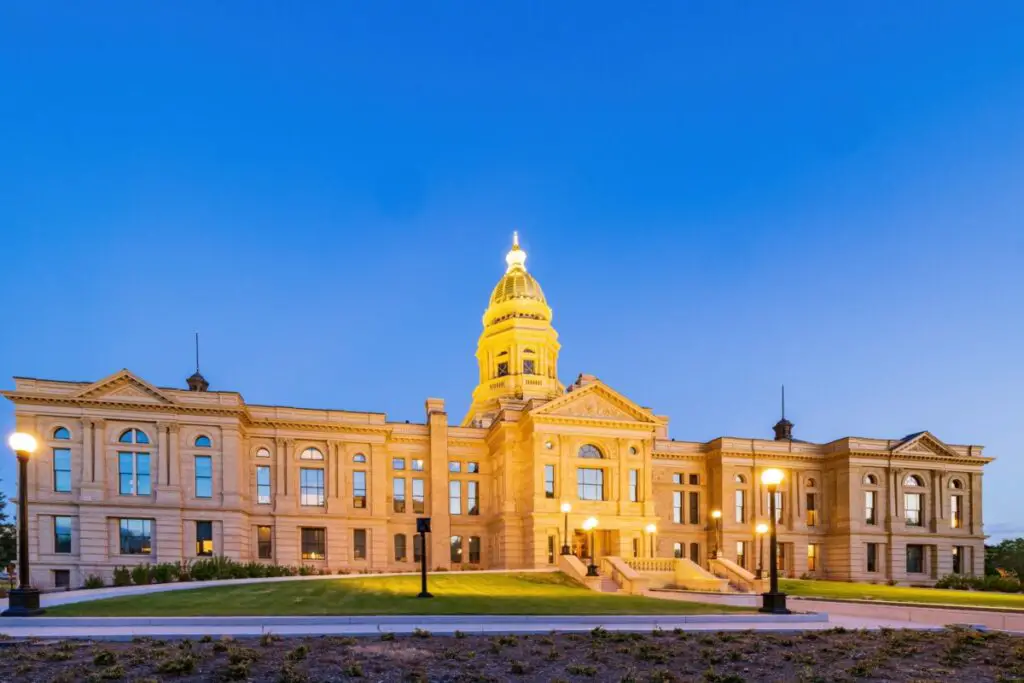 Wyoming is what remains of the beautiful old American west. It is cradled by mountains, planes, wildlife, and ranches. For those who are interested in making Cheyenne, Wyoming their new home, specifically for retirement, be sure to keep these 11 things in mind!
1. Spirit of the Old West
Wyoming is considered the nation's rodeo and railroad capital. It is home to a rich abundance of American history, great plains, and distant mountains. Cheyenne has a variety of historic hotels, mansions, steam engines, resorts, ranches, and western-themed attractions. If the old west is your style, Cheyenne, Wyoming will not disappoint you!
Below is a list of attractions to visit during retirement in Cheyenne, Wyoming. These places are great for a variety of ages and a perfect way to keep grandkids entertained.
| | |
| --- | --- |
| Governor's Mansion | This mansion was once the home of the Wyoming state governors but is now a fully-functioning museum. Admission is free. |
| Cheyenne Frontier Days | Every July, there is a 10-day festival with rodeos, food, vendors, western activities, and a grand city parade. it is a perfect family-friendly tradition. |
| Terry Bison Ranch | This ranch is world famous for its train ride through the prairie where you can see bison up close. There is horseback riding available and places to fish. |
| Cheyenne Botanic Gardens | This is the only botanical garden in the state! Wyoming is a challenging climate for gardening, but the Cheyenne Botanic Garden hosts beautiful plants, preservation tips, jobs, and scenery. It is also home to Wyoming's oldest steam engine: Engine 1242. Admission is free. |
| Wyoming State Museum | This museum is great for children. There are hands-on activities, a place to roast smores and identify bones, and dinosaur exhibits |
| Cheyenne Depot Museum | This museum holds the history of the steam train. It features monuments, statues, community events, festivals, trains, and information on the transcontinental railroad. |
| Paul Smith Children's Village | This attraction is perfect for when grandkids to come and visit. It has education about the botanic garden and plant sustainability. However, it was built with children in mind. Visitors can play in teepees, and sand castles, hear stories, make crafts, and interact in the gardens. There is even a puppet theater! Admission is free. |
| Curt Gowdy State Park | 24 miles away from Cheyenne, this state park has trails, fishing, cabin rentals, boating, fishing, water skiing, and affordable campsites for all ages. |
| Cheyenne Frontier Days Old West Museum | 5 minutes north of downtown, this museum is right where the Frontier Days are held. It has Native American history and places to learn more about the competition. It holds Frontier Days art, saddles, trophies, and carriages. |
| The Boots of Cheyenne | Cheyenne has lots of art downtown, but this is the most popular attraction. There are more than 25 sets of boots around town! They are hand-painted and first spotted around town in 2004. |
Best Things to Do in Cheyenne, Wyoming

2. A Below-Average Healthcare System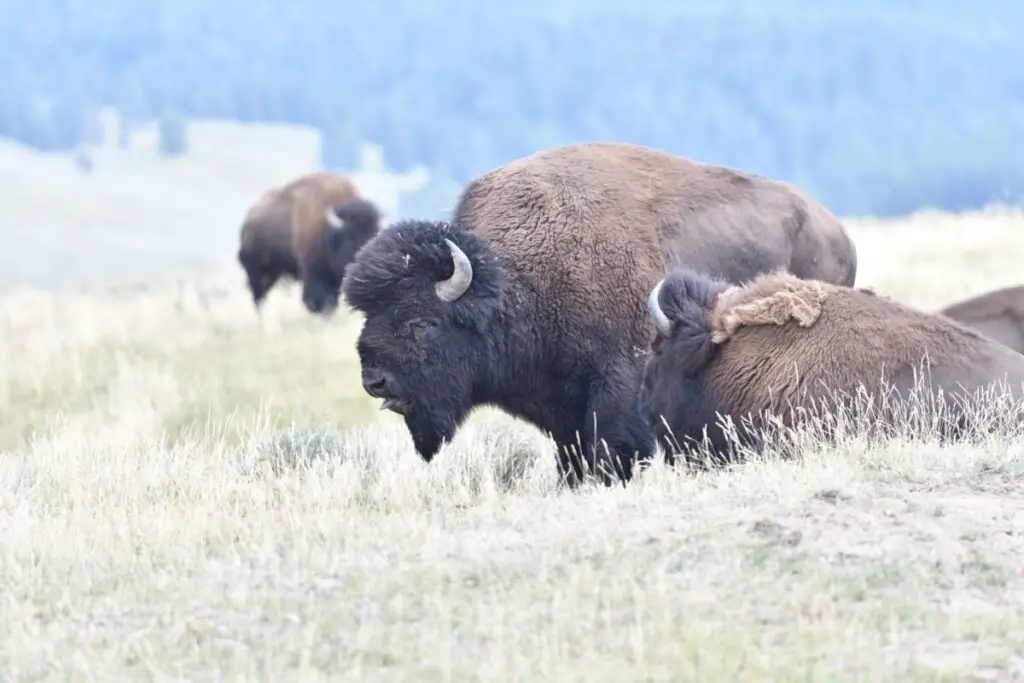 Wyoming's healthcare system is nothing to write home about. In fact, according to the finance site WalletHub

, Wyoming was ranked at the bottom for the best and worst American states for health care in 2020. Wyoming scored 38 out of the 51 locations ranked.
To find this score, WalletHub compared healthcare cost, accessibility, and outcome. The best states for healthcare were Rhode Island, Massachusetts, Hawaii, and Minnesota. The worst states for healthcare were Oklahoma, Louisiana, Alabama, and Mississippi.
For those who are retiring and experiencing chronic health issues, this is something important to keep in mind. If you are set on retiring in Cheyenne, Wyoming and healthcare is a concern, find a healthcare provider you can depend on beforehand by doing your research and making the necessary phone calls.
3. Few places to eat and shop
While there is an abundance of free activities, there is a big lack of restaurants and shopping. Don't get me wrong, there are great places to eat in Cheyenne! But it is limited to a few genres of food – American, Asian, and Italian. There is not a ton of options when it comes to food and shopping.
There is the Frontier Mall

just in town, but the shopping options are very limited. There are a few more food options at the mall such as Chili's, Olive Garden, Chipotle, Five Guys, Renzios Greek Food, Dickey's Barbecue Pit, and Crumbl Cookies.
In town, your chain store shopping options are Dillard's, JCPenney, T.J. Maxx, and Ross.
4. Military, Republican, and Friendly City
Cheyenne, Wyoming is a somewhat conservative

city. Its county, Laramie County, is strongly conservative. This city has an active United States Airforce base and the community has a deep appreciation for the military. The base houses approximately 4,000 service members and 5,000 family members off-base in the community.
Politics aside, Cheyenne itself is really friendly. Whether it is going to the grocery store, a local museum, or even a daily walk, you are bound to get to know your neighbors well. It is also a very family-friendly city, whether that be for grandparents or grandkids.
5. No Large Cities in the State
Despite being the state capital, Cheyenne has a population of only 65,000 residents! That's a similar size to Idaho Falls, Idaho, or Coeur d'Alene, Idaho. So although you may be retiring in a new city, think of it more like a small town. Cheyenne, Wyoming is certainly beautiful, but it is small. Because the town is so small, there is little to no daily traffic, save it be community events such as Frontier Days. If you long to retire somewhere where you will not be bothered, Cheyenne is a great option.
The video below puts into perspective what life in small-town Cheyenne, Wyoming is like. The creator is able to describe just how small this city is all while showing his favorite spots in the city. This video is a great way to get a visual of what life in Cheyenne is like.
6. Near A College Town
If you are interested in taking classes in your free time from the state's university, look into the University of Wyoming

. The institution itself is very affordable and there is a student population of nearly 14,000

. The campus is beautiful and there is a strong community. The school is located in Laramie and is a short 50-minute drive away.
There is also a strong sports spirit in Laramie for basketball, cross country, football, soccer, tennis, swimming, and gold. If you are interested in these teams, Cheyenne has a new sports team for you to cheer on; the University of Wyoming Cowboys!
7. Four Cold and Windy Seasons
The coldest month out of the year is, unsurprisingly, January at an overnight temperate of nearly 15 degrees Fahrenheit. The hottest month of the year is July and the average daytime temperature rises to nearly 82 degrees Fahrenheit.
| | | |
| --- | --- | --- |
| Month | Low (Fahrenheit) | High (Fahrenheit) |
| January | 14.8 degrees | 37.1 degrees |
| February | 17.2 degrees | 40.5 degrees |
| March | 22 degrees | 46.4 degrees |
| April | 28.7 degrees | 54.4 degrees |
| May | 38.3 degrees | 64.4 degrees |
| June | 47.5 degrees | 75.4 degrees |
| July | 53.4 degrees | 81.9 degrees |
| August | 52 degrees | 79.8 degrees |
| September | 42.9 degrees | 70.3 degrees |
| October | 32.5 degrees | 58.2 degrees |
| November | 22.1 degrees | 44.5 degrees |
| December | 16.1 degrees | 38.1 degrees |
Average Cheyenne, Wyoming

Climate
8. Little Diversity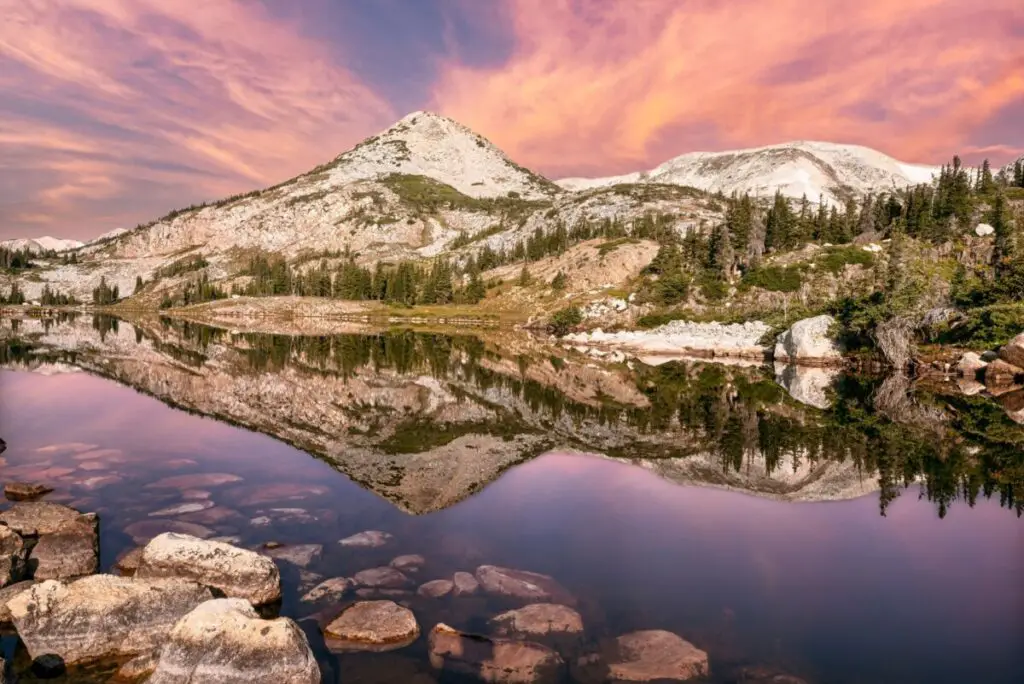 As most old western cities and states go, most of the population

is of one race. In Cheyenne, Wyoming, 87.3% of citizens are white. 1.7 percent are Black or African American, while 1.5 percent are Asian and .6 percent are American Indian or Alaska Native.
9. There is no Retirement Income Tax
Those who want to retire in the state of Wyoming are in luck! Wyoming does not

impose an income tax, state income tax, social security tax, or other retirement taxes. Wyoming also has one of the lowest property taxes in the nation, with a tax rate of nearly .6%.
10. Close to Colorado, Far From the Tetons
When many people think of Wyoming, they think of the towering Grand Tetons and Jackon Hole, Wyoming. However, that is across the state and is a brutal 7-hour drive. Cheyenne, Wyoming is located just next to Interstate 25 and the border of Colorado. It is more Colorado than it is in Idaho or even Montana.
Thankfully, for easy travel, there is the Cheyenne Regional Airport. Tickets from Jackson Hole and Cheyenne are nearly $350 per person in 2022

. So if you are not feeling up to the long drive to the Tetons, there is a quick 1-hour flight offered instead thanks to the local airport. This is also helpful if you have family or loved ones elsewhere in the country and want to make a quick visit.
11. Affordable Living
Cheyenne, Wyoming is one of the most affordable places to live in 2022. With inflation on the rise, there was a small 8% population boom

since 2020 because of its affordability. The median average home price is over 300,000 dollars. If you live just outside of town on the beautiful ranches, home prices can easily be up to 1 million dollars. As you go north or west, houses are generally more expensive than in the south and the east of the city.