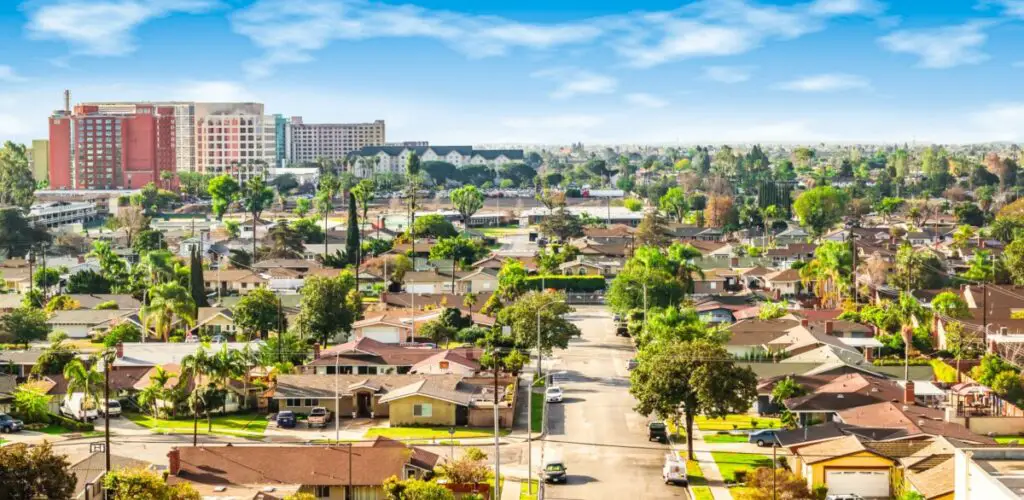 Anaheim is a great city to move to, but how good is it for retirement life? Well, there are many great reasons why it will work with your new lifestyle! As long as the cost of living doesn't affect your financial situation too much, Anaheim is perfect. Plus, who doesn't want to be close to Disneyland, the beach, sporting events, theatrical shows, and the mountains? Here are some things that you need to know before retiring to Anaheim, California.
1. Disneyland
One of the main reasons you would want to retire to Anaheim is because Disneyland

is just a few minutes away. Clearly, no other reason would validate such a move. Just imagine having a California resident annual pass, going to Disneyland whenever you want, and, if you wanted to get a part-time job just to keep you busy, you can apply to work at Disney! Many retirees become substitute teachers so that they have something to do when they want, and it gives them a little extra spending money. Well, you could do that, but instead of kids in a classroom, you will interact with kids and families in Galaxies Edge, Tomorrow Land, or Fantasy Land!
If you are a fan and always wanted to be close to Disney, this is a huge plus for you. And, being able to get cheaper ticket prices, have lunch or dinner in the parks, and simply walk around the magical lands regularly is going to make your retirement a life full of joy. The con is that Disney brings lots of tourists to the city, but simply living in California within 1 hour of the beach does that anyway, so not too bad!
2. Nature and Sights
California is quite beautiful, and when you live in Anaheim there are a lot of things to do and see. You can go to the beach often for a walk, lunch, dinner, or a fun beach day. When your family visits and brings the grandkids, you can have a lot of fun teaching them to build sand castles, boogie board, and surf, and you can stay inland and go on hikes, go to a lake, canoe, and have fun in the mountains.
There are so many things you can do, so explore and create a list of places you want to go see and take your family to your favorites!
3. Taxes and Cost of Living
The cost of living

in Anaheim is very expensive

, and it is higher than 10% of California and about 50% higher than the cost of living across the nation. Basically, it is very expensive, and if you are relocating here for retirement, you need to calculate the money you'll have to live off of each month and see how it would be spent in this city.
Next to the cost of living

, you will have California taxes to pay, which will hopefully exclude income tax if you planed your retirement finances that way. Taxes

will be about 7.750% in Anaheim, which is a little lower than other areas that have rates in the 8% and 9% range.
4. Home Prices
Many couples and singles who are retiring like to move to a new place, experience new things, and buy a home where they are moving to. Anaheim can be a great place for that, but it can also be more expensive than other states that are much cheaper to live in.
Homes

in Anaheim go for $400,000-$2,000,000, which is a huge range, but know that most homes are in the $600,000-$800,000 range. So, if you want a nice home in a good neighborhood, you will have to pay more for it, and that might not be possible if you are retiring in this city from another state.
5. Weather
The weather is great here. Anaheim and Los Angeles are northern enough from San Diego to get hot in the summer, whereas San Diego gets 1 week of hot temperatures a year and stays in the 70°s the rest of the year. This means that you will have great weather almost all the time. Your A/C will be very nice in the summer, but you will experience the same temperatures as San Diego, just with summers that get a little hotter.
6. Traffic
Traffic is a way of life in California and is unavoidable. You likely have heard of California traffic, but it is quite another thing to experience it yourself. Before going out, always look at your phone and see what the maps app says about how long it will take. This will help you figure out when you should leave to go anywhere.
If you know that people leave for work between 7 am-9am, avoid being on the road during those hours. You can also expect people to get off work between 4 pm-6 pm, so avoiding roads during that time is good too. If you have to drive during that time, leaving early by 1 hour or more will ensure that you will get to your destination on time. You'll get used to it, and it will give you time to call people and listen to music.
7. Close to Multiple Airports
A great fact about living in Anaheim is that you are so close to multiple airports. So, whether you want to travel around the world during retirement or you want your kids and grandkids to be able to easily visit you, airports are a must. You can travel internationally through LAX, which is 33 miles away from Anaheim. You can also use John Wayne Airport, which is 13 miles away; Bong Beach Airport, which is 18 miles away; or the Ontario International Airport, which is 32 miles away.
This is very convenient, so if you want to go to Europe during the summer, you won't have to worry about flying from a small city airport to an international airport, then to your destination. You can go straight to LAX or ONT to fly wherever you want to go! And it will not be too much of a hassle for you to pick up family from the airport because the airport is so close to where you live.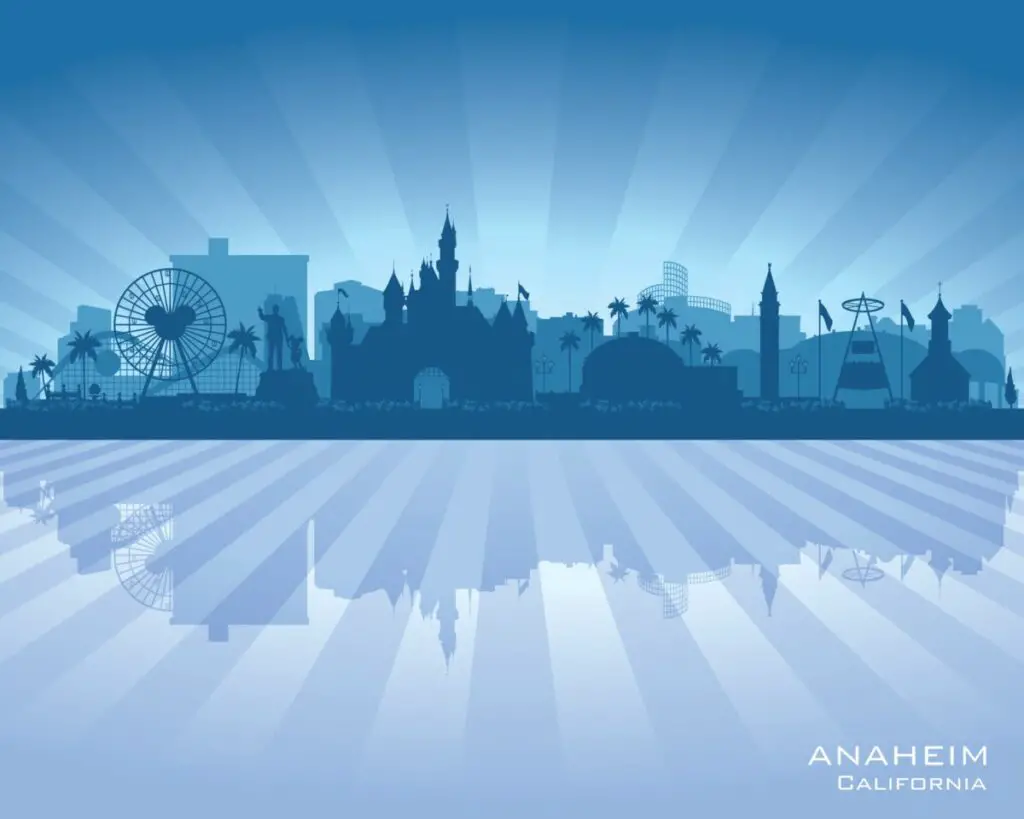 8. Great Food
There are so many great places

to eat at in Anaheim. If you are a Disney fan, go to the Down Town Disney District

and try some of their highly-rated restaurants. They are absolutely delicious! You can also try places such as In-N-Out (If you are moving to California, then you have to become a true Californian by loving In-N-Out, Mexican food, and Sushi.), Roscoe's House of Chicken and Waffles, Bubba Gump Shrimp Co., Anaheim White House, The Pizza Press, Benihana, Sabrosada Fresh Mexican Food, and many more.
Being adventurous by trying out new restaurants is a great way to spend your time and give you and a friend or spouse something to talk about when you go home!
9. Many Events
You will be in a perfect location for having fun things to go to. If you love baseball, football, hockey, and other sports, you can easily get a season pass to attend the games. What a fun way to spice up your weekend with something fun and relatively inexpensive!
You can also find concerts in Los Angeles, go to comedy shows, see broadway shows, and watch other fun theatrical shows. These are great for date nights and entertaining kids and grandkids, and it is just fun to have the option to do those things. Between Los Angeles and San Diego, there are a million things you can do, so if you have an interest ,go explore it!
10. Can Be Noisy
Depending on your neighborhood, you may find that it is noisy at night if you retire in Anaheim. That is because fireworks from Disneyland go off often (every weekend, but also could be released throughout the week), and there could also be construction, loud cars revving their engines, and other factors that can contribute to noise pollution.
So, before you buy a home, check out what people say about the neighborhood, see if the location is close to places that can be loud, and see what your potential neighbors say. It may not be a bother for you, but in general, people tend to not want that kind of noise, so it is good to ask around for people's experiences with it.
11. Crime Rates
The crime rates for Anaheim are updated up through 2019, so there is no telling (as of Dec. 2022) if crime went up or down during 2020 or 2021, but if you are moving in 2023 or after, you can likely view the statistics then to see if they have been updated.
As of now, the crime rates

are slightly higher than Orange County's rate for violent crimes, and they are slightly below Orange County when it comes to property crime. Before you move, check out any updates because if the rates are too high for your liking, you may want to retire elsewhere.