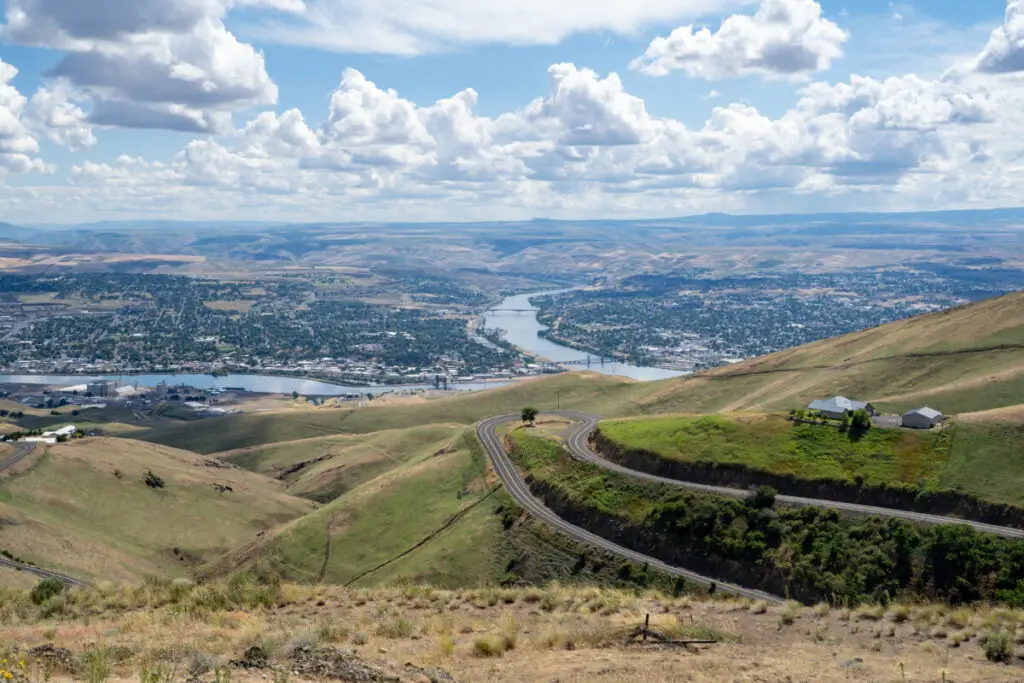 In recent years, Eagle, Idaho has been attracting more attention than ever before. As the 11th largest city in Idaho, Eagle has all the benefits that come from a rapidly developing community as well as all the luxuries that come with living in an open, beautiful, natural space. The city is known for its charming downtown shops and diners, quaint to upscale neighborhoods, and beautiful rivers and trees. It's family-friendly, well maintained, and exponentially safer than nearby cities with higher crime rates. Schools and businesses thrive in Eagle, and even the weather is generally pleasant. Honestly, what's not to like?
While residents of Eagle will enthusiastically rave about why they love their city, there are a few factors you should consider before moving there. Some people love this area, but depending on your lifestyle, it might not be the best location for you personally. Real estate agents who cover the Boise area agree unanimously on these eleven factors and often tell prospective homebuyers to be aware of them beforehand. Here's what the locals have to say about Eagle:
1.) Far from the Freeway
The location of Eagle is a definite downside to living there, especially if you work in Boise or if you enjoy having regular access to big-city attractions. With the mountains to the North, Star to the West, Meridian to the South, and Boise to the East, Eagle is situated right in the middle of the suburban bustle. This is fantastic if you have family in any of the neighboring cities or if you enjoy activities in the mountains like hiking, camping, and hunting; however, it also means that Eagle is very far from Idaho's main freeway. At half an hour from the nearest freeway entrance, Eagle isn't exactly the ideal place to commute to and from.
2.) Busy Main Roads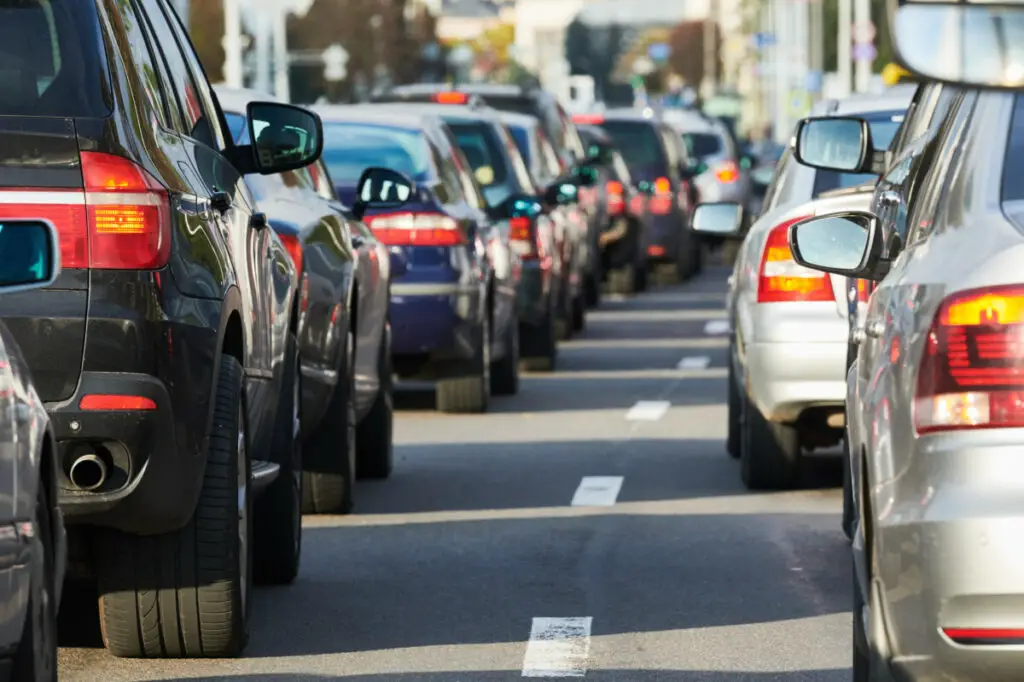 Speaking of traffic, there are two main roads that intersect right in the middle of Eagle: State Street and Eagle Road. Eagle Road is the connecting line between all of Boise's busiest areas, including the state's busiest intersection.
Most of the time, State Street and Eagle Road aren't an issue; in fact, many residents observe that having access to them can be very convenient. But if your daily work or school commute primarily relies upon either of these roads, you can expect to be caught in bottleneck traffic on a regular basis. Some parents even report that commuting to school can take upward of 45 minutes each day. This is especially true during rush hour, and there are few alternative routes that could serve as shortcuts. So before you move here, be prepared for waves of traffic.
3.) Limited Medical Access
Eagle has three hospitals within a 20-minute driving distance, but only one of them is directly within the city. The other hospitals, as well as most medical and professional facilities, are located in Meridian and Boise. If you need surgery or another major medical operation, you'll have to drive all the way down State Street to Boise. This can take anywhere from 30 minutes to an hour.
As you've probably gathered by this point, things in the Eagle area are simply spread more widely apart than usual. The city is continuing to grow, and every year new businesses continue to fill in the gaps. But in the meantime, having to drive at least 20 minutes to any major location or professional service can be both frustrating and expensive.
4.) Wealthy Social Atmosphere
Speaking of expenses, one of the most prominent aspects of Eagle's reputation among Idahoans is its wealthy atmosphere. You name it—riverside cafes, secluded mansions, manicured lawns, pristine landscapes, charter schools, private clubs, spa facilities, golf courses—Eagle can certainly boast of fine living. The mantra on the city's website is literally "Life, Done Right." And who wouldn't want to enjoy so many wonderful things? It's understandable that residents of Eagle enjoy all of the luxuries the city has to offer.
The problem with this lifestyle is that it cultivates a sort of pride that spurns neighboring cities and newcomers. People from Meridian, Star and even Nampa will often introduce themselves as being "from Boise," for simplicity's sake. People from Eagle would never be caught alive saying such a thing. As one real estate agent mused: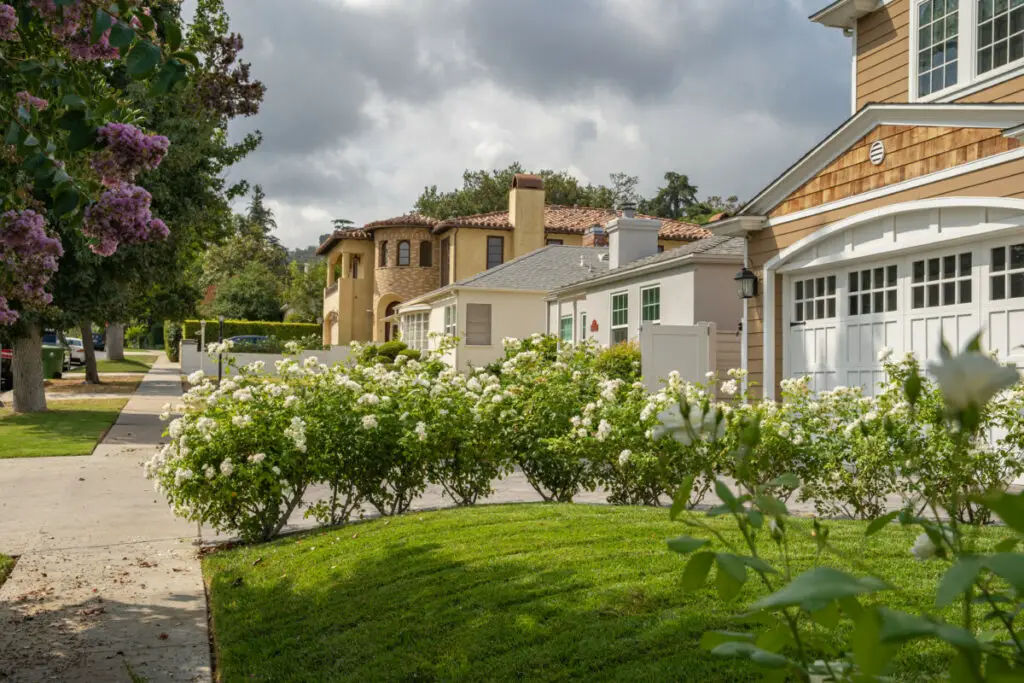 This Eagle-pride attitude is especially prevalent for school-aged kids; attendees of Eagle's many charter schools (North Star, Galileo, Eagle Academy, Rolling Hills, Innovate Academy, Answer Charter, Pioneer School of the Arts, Eagle Arts Elementary, Kimber Academy, Village Leadership Academy, Pivot Education LLC, and on and on) are sure to let you know that they are smarter and busier than the average kid. If your children are used to attending public school, or you plan on enrolling them in public schools, be wary of Eagle's intense academic culture.
As you can imagine, Eagle's prideful, wealthy atmosphere intimidates new residents (or attracts more of the like) and generates unnecessary tensions between schools and even religious congregations. It's both ironic and disappointing. In reality, the people of Eagle do not live a life so incredibly superior in comparison to others in the area, but their attitude can sure make you feel inferior.
5.) Few Restaurants and Stores
As was mentioned previously, Eagle's location awkwardly distances it from the freeway and major business areas. This means that there are limited shopping and restaurants in the Eagle area. The city is rapidly expanding and developing, but it only has the basics at the moment (Winco, Albertsons, consignment stores, etc.). If you love to shop at places like Trader Joe's, Whole Foods, or Target, you'll have to drive to Boise or Meridian. Eagle doesn't even have a Walmart; the nearest Walmart supermarkets are in Garden City and Meridian.
The same thing can be said of Eagle's dining options. Sure, Eagle has plenty of ritzy cafes and riverside restaurants, but if you enjoy eating at major chains like Panda Express, KFC, Subway, Chick-fil-A, and Burger King to name a few—you guessed it!—you'll have to drive to Boise or Meridian. Basically, if you are seriously considering living in Eagle, be prepared to spend a lot of time in your car, and a lot of money on gas.
6.) Limited Indoor Activities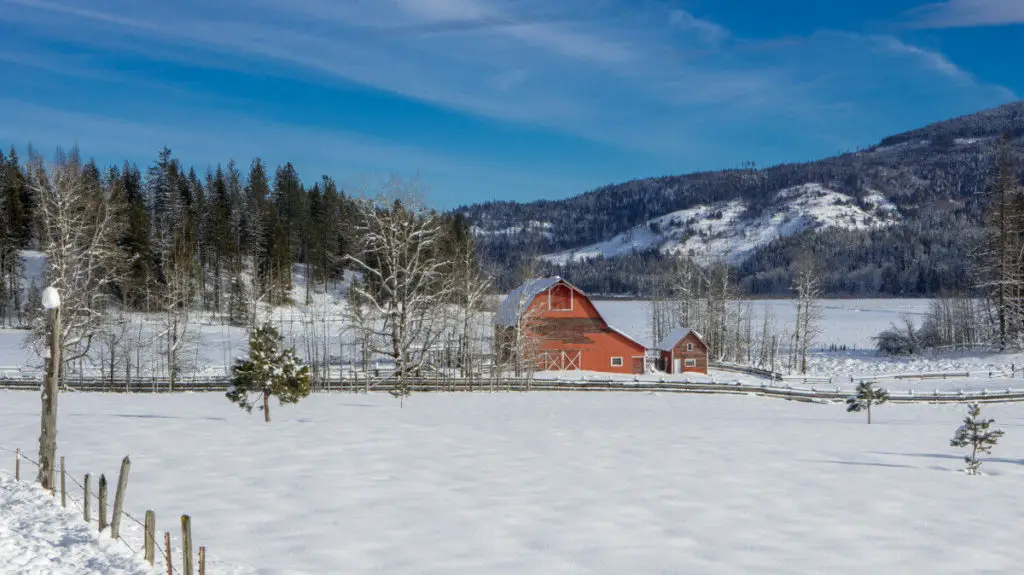 For the avid outdoorsman, Eagle is heaven. You have direct access to the mountains, the Boise Greenbelt, and to Eagle Island State Park. Residents love to hike, rock climb, swim, golf, fish, hunt, river raft, jog, bike, and camp to their heart's content. Eagle is even fairly close to McCall, a lakeside community with cabins and stunning mountain vistas. It's the ideal location for suburban living with access to outdoor recreation. But for people who prefer indoor recreation, moving to Eagle might be vastly disappointing.
If you do a quick Google search of things to do in Eagle, you'll notice that almost all of them are outdoor activities. Besides a small local museum, a dollar movie theater, and a small bowling alley, Eagle has very few indoor recreational facilities. While outdoor activities are all well and good, Eagle doesn't have many options for days when the weather is unfavorable. Idaho's winters can be brutally cold. Unless you're a fan of ice fishing or Klondikes, be ready to stay in your house for several months until the weather warms back up.
7.) Out-of-State Attraction
As any resident or real estate agent will tell you, Eagle and its neighboring cities are attracting waves of newcomers each year. Eagle in particular attracts homebuyers from California, Portland, and Seattle. Within the past decade alone, Eagle has more than doubled in size, from a population of 19,000 residents in 2010 to 34,000 currently. Census recorders predict that the city will continue to grow at that rate for the next couple of decades.
People moving in tend to be very wealthy, driving up the level of competition for housing as well as the overall cost of living. They also tend to be retired, conservative couples, fleeing liberal cities and searching for a new hometown that shares more traditional values. This makes the newcomers great neighbors if you are also politically conservative; however, if you are more liberal in your views, you will often feel outnumbered and misunderstood.
8.) Expensive Housing Market
Because of all the newcomers, Eagle's housing market is atrocious. The average new home costs approximately $900,000, and you're looking at one or two million for anything with a multiple-car garage or more than three bedrooms. To make matters crazier, homes listed for sale last less than ten days on the market before they're snatched by eager buyers. So if you want to buy a home in Eagle, you'll have to be able to pay a substantial down payment and constantly watch house listings. Leaping at every listed housing opportunity can be exhausting and stressful. If you'd like to have a less spontaneous plan, and if you can't afford to pay a million dollars for a home, Meridian or Nampa have slightly more affordable, sustainable housing markets.
9.) High Cost of Living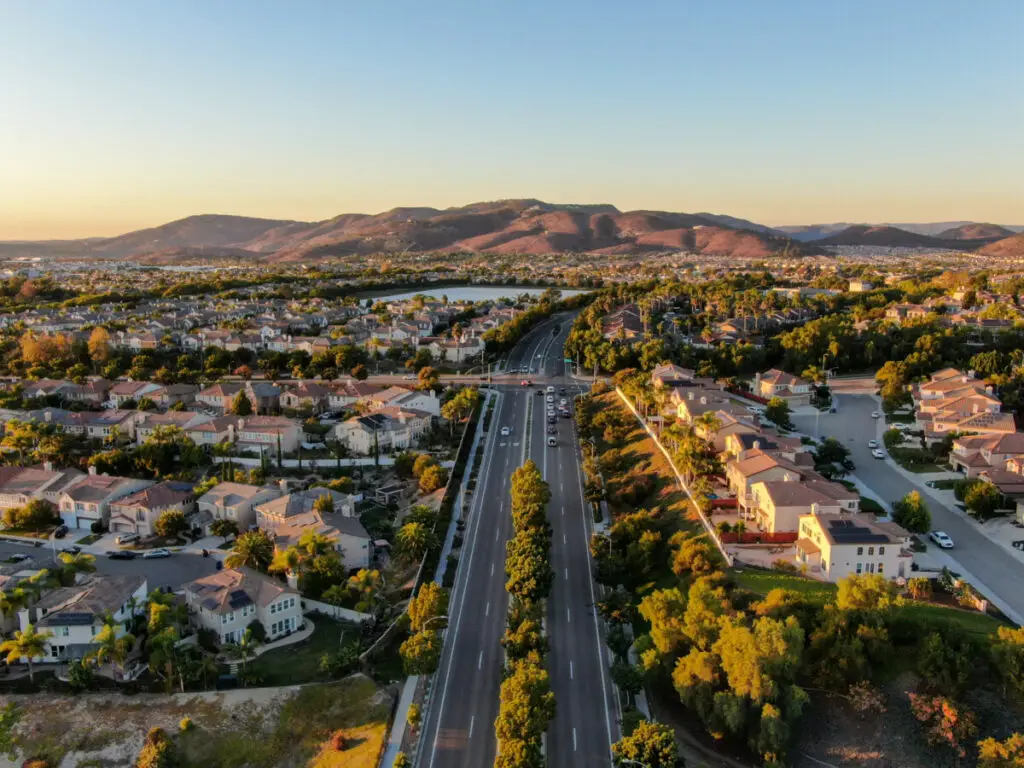 With such expensive housing and such a competitive market, you've probably deduced by now that the cost of living in Eagle is pretty high. On America's average income, it's practically impossible. The homes alone cost twice as much as the average home in Idaho. And with all that driving to and from Meridian, McCall, Star, or Boise, you'll be paying a fortune for gas and auto services.
To top it all off, the average cart full of groceries in Eagle will likely cost about 30% more than it will in similar cities throughout the United States. High-end living is to be expected in this community, but unless you make a six-figure salary or have a dual income, Eagle will be a very stressful place to live.
10.) High Local Tax Rates
In stride with its high cost of living, Eagle has pretty high local tax rates. The Income Tax Rate for Eagle is 7.4%, while the average income tax rate in the United States is 4.6%. The property tax rates in Eagle are about twice as much as neighboring cities, which is understandable, considering the scale and quality of properties in Eagle. Still, if you're not prepared to handle this level of expenses, it would be wise to look for a home elsewhere. Budgeting extensively before moving to Eagle is an absolute must; you don't want any HOA fees or local tax rates to catch you and your wallet by surprise.
11.) Locals Don't Want You There
Last but not least—and this is a pretty common fact about Idaho cities in general—the locals simply don't want you there. Sure, they're friendly to current neighbors and lifelong friends, but when it comes to outsiders, Idahoans can be a bit turned off. Most people who live in Idaho, especially the Eagle-Meridian (Treasure Valley) area, will boast that Idaho is one of America's most well-hidden gems. It's family-friendly, booming with business, resplendent with natural views and beautiful wildlife, and perfect for almost anyone who is looking for a place to call home.
Idahoans want to keep Idaho just the way it is; their biggest fear is that it will become as industrialized and polluted as Utah, Oregon, or California. Long story short, if none of the other ten factors have deterred you and you're still determined to move to Eagle, be ready for an odd welcome. Residents will understand why you want to live there, but they won't be too happy that you actually chose to follow through with the decision.
Related Topics:
If you like the article above, here are some other similar articles you should check out!
13 Best Family Neighborhoods in Blackfoot, Idaho

Is There Public Transportation in Boise, Idaho?

Is Boise, Idaho a Conservative City?